If you're looking to buy a Blueair Air Purifier, you're on the right track. One of the best features of owning a Blueair Air Purifier is that it is easy to use and maintain. However, as with any item, you need to occasionally clean and maintain your unit.
In this article, we'll walk you through some simple steps that should keep your device in optimal condition for years to come.
Blueair offers an impressive portfolio of household and business products designed to protect your health and the environment.
Blueair is a best-seller brand that delivers excellent performance and customer satisfaction, the reason why Blueair Air Purifier has been very popular in those years.
---
A Checklist for Cleaning and Maintaining BlueAir Air Purifiers
Regular cleaning and maintenance of your BlueAir Air Purifier will keep it functioning at the highest level possible. But, since it's easy to forget, we've created this handy checklist for you to make sure you don't miss anything.
Cleaning and maintaining your BlueAir Air Purifier:
When the filter indicator blinks red, it's time to change filters.

Do this every six months (or sooner if you're sensitive to allergies).

Always make sure the device is turned off before you do any maintenance.

Every month, gently dust the outside of the machine with a soft cloth or duster.

After a year of use, remove the filter and run it through your dishwasher, then return it to the machine when dry (make sure your dishwasher is set to a standard-setting—don't use an eco or energy-saving setting).
---
How Often Should I Change Blueair Filter?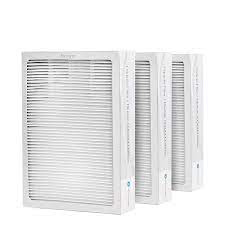 If you have a Blueair Air Purifier, you're going to want to change out your filter at least every six months. While some other brands may have filters that last for up to a year, Blueair filters are unique—they're made of layers of fabric and not paper or cardboard, so they work differently.
The good news is that because Blueair filters are built with three layers of fabric instead of one or two, they can be washed and reused. This means that if you wash your filter every month or so, you can get up to two years out of your filter before you have to buy a new one.
---
How To Reset Blue Air Purifier?
If your Blueair Air Purifier is not functioning correctly, you can reset it to factory settings and start afresh.
Here are the steps:
Turn off the equipment using the power button on the device's backside.

Press then hold the power button until all four lights come on and turn off again.

Release the power button after 1 second and wait for 3 seconds before turning it on again.

The device will start as a new one and go through a 10-minute startup process.
---
What Type of Blueair Filter Do I Need?
You might be wondering what type of filter you need for your Blueair Air Purifier. Here's how to find out:
Determine your model. The model number is located at the back of your Blueair unit. You can also look up the model number in the original owner's manual if you have an older model.

Find your serial number. A serial number is a unique number to identify a specific item. Your Blueair serial number will be located on a tag on the back of your unit.

Find your filter type and size by matching your model and serial numbers in our online Compatibility Chart.
---
People Also Ask
Can you leave the Blueair purifier on all the time?
Yes, you can leave the Blueair Air Purifier on all the time. However, we recommend turning it off when you're not at home because it will be less efficient if there's not enough particulate matter in the air for it to filter.
It will still filter anything there, but there are a few occasions where this isn't necessary. Here are a few:
When you're not at home (but if you don't want to turn it off and on, feel free to leave it on)

When the air quality is good (check your local weather report)

When you're sleeping

When you're in a room with very few people
---
How long do Blueair purifiers last?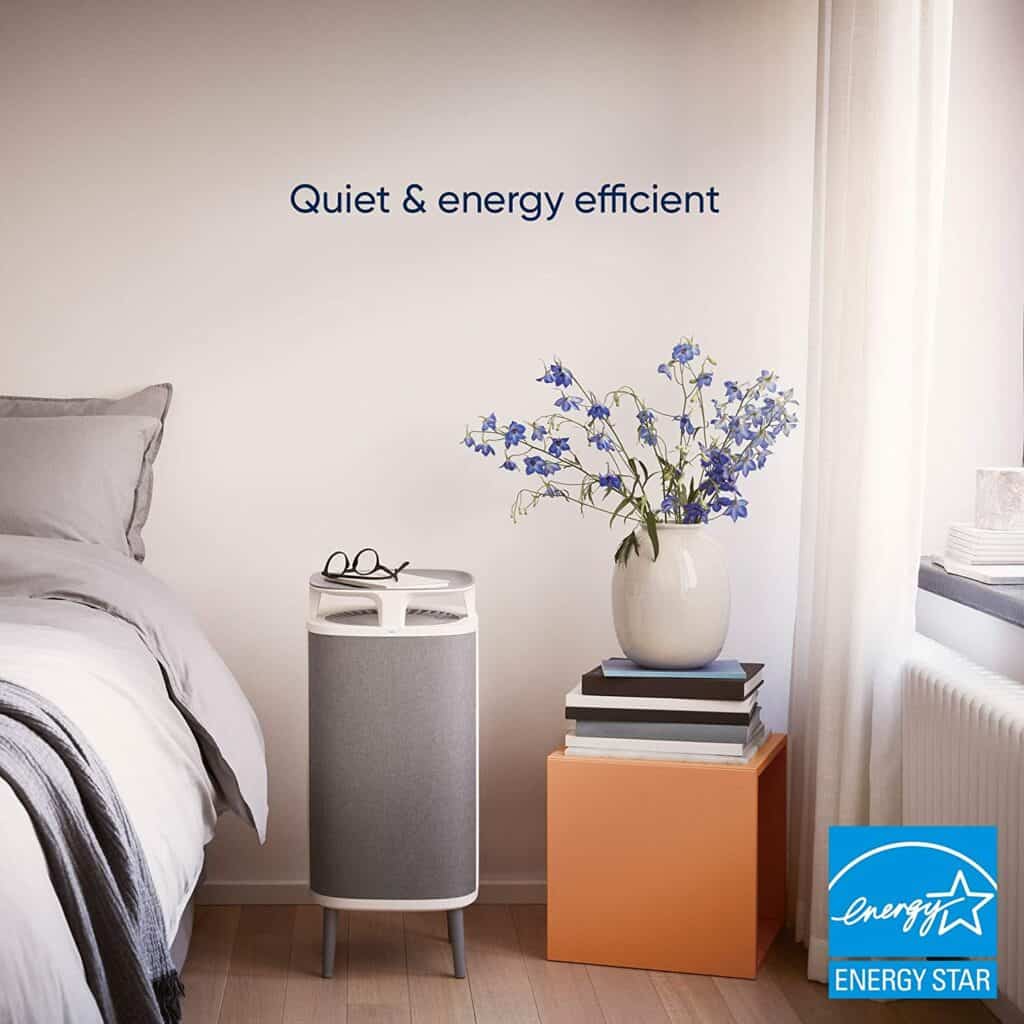 Blueair Purifiers last ten years or more, depending on how you take care of them. The primary reason they last so long is that they're built to be easily maintained and repaired. In addition, the HEPA filters are designed to be changed out every 3 to 6 months, which will keep the machine running smoothly.
While Blueair Purifiers are built to last and are easy to repair, there are a few things you can do to make sure that your machine will work for as long as possible.
---
Are Blueair purifiers any good?
They are made from materials that are up to 90% recyclable. In addition, the company is a member of an "Initiative for Responsible Mining Assurance" (IRMA), which means that their products have been assessed by the organization and deemed to be using responsibly-sourced materials.
Their purifiers are also Energy Star-certified, which means they've met industry standards for efficiency and sustainability. In addition, filters are designed to last at least six months or 1,000 hours of use, and they come together with a 5-year warranty, so you can rest assured that they'll continue to work well during that time.
The company offers a 30-day money-back guarantee on all purchases, so if you aren't satisfied with your purchase, you can send it back within 30 days, no questions asked.
---
Why Is My Blueair purifier light red?
The red light means that the filter is clogged. It can be caused by the following:
The sensor is not working properly

The fan motor fails to start or stops suddenly

The air quality sensor fails to operate
As a result of any of these issues, the machine will automatically shut off, and you'll see that red light. To fix this, you'll need to clean or replace the filter and make sure the speed at which the fan is operating is correct.
---
Is Blueair purifier ozone free?
Yes, Blueair purifiers do not produce ozone gas. They utilize HEPASilent technology to remove 99.97% of airborne pollutants, but they do not create ozone gas. This technology is similar to the medical-grade air filters used in operating rooms and ICUs.
The information below is from their website:
"With our cleaners, no part ever needs replacing, and there's no need for costly maintenance contracts. No other purifier comes close to matching the performance, efficiency, and low cost of ownership delivered by a Blueair air purifier."
---
Conclusion
While Blueair Air Purifiers aren't the most exciting thing globally, they're good at what they do. Blueair focuses on using its core competencies to achieve a specific goal: get rid of allergens and other pollutants in your air so that you can breathe better. 
They don't necessarily have any standout features that will blow you away, but they're solid products that can help you achieve what you're looking for.
If you're looking for an Air Purifier that kills bacteria and viruses, this isn't necessarily the best one for you; if you are looking to reduce the number of allergens in your home, it's a great choice.