Air Doctor Pro Purifier Review
There are so many models of air purifiers out there that it can be a complicated decision to make, especially if you have seen a few advertisements for them. However, one of the top ones is the Air Doctor Pro purifier and you need to know everything about it before you purchase it. Here are the details that one needs to be aware of when it comes to making the right decision about if this purifier is the ideal one for you.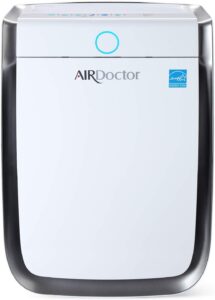 Every machine including the Air Doctor Pro purifier has various pros and cons and you need to be aware of what they are, such as:
Pros:
Auto sensor with an indicator for air quality

24-hour timer

The fan has 4 speeds

Extremely quiet when operating
Cons:
No remote control

Can't be controlled by Wi-Fi or any smart controls
These are just a few of the main things that you are going to want to make sure to know about when checking out the Air Doctor Pro purifier.
---
Design, Size, and Placement
The Air Doctor Pro purifier has a pretty nice and modern design to it and it is 23.5" high, 16" wide, and 8.5" in depth. It has a boxy look about it, but that just makes it blend into any space in your home and it weighs around 20 pounds, which makes it easier to move around. There are 2 vents on the machine that are located in the front, which draws in the air before expelling it out of the top when it is cleaned.
How it Works and What Sources of Indoor Pollution it Destroys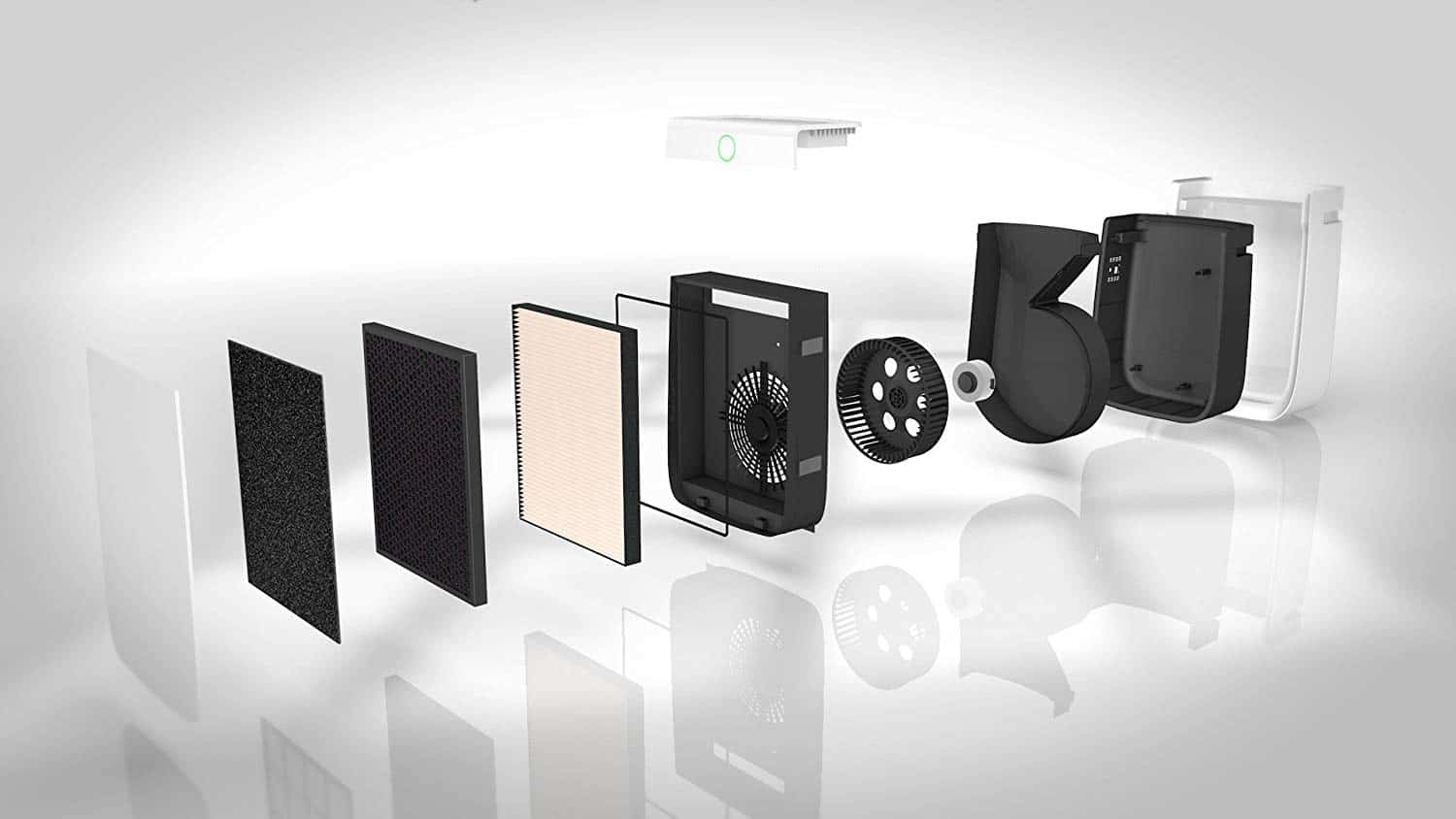 The Air Doctor Pro purifier uses an UltraHEPA filter to get rid of all of the microscopic particles that might be floating around in the air. There is plenty that this purifier would be able to destroy in terms of indoor pollution like smoke, dust, and pollen. The filter would remove all of these particles through the front vents and then release it through the top vent.
Key Features
The key features are just one of the top things that you need to make sure that you know about the Air Doctor Pro purifier when you are looking at it. Some of these include:
An automatic sensor that tells you the quality of the air around you

The ability for you to set the amount of time you want the purifier to run for

Turbo, high, medium, and low settings for the fan

Extremely quiet when not using the turbo or high settings for the fan

Energy Star certified

Alerts let you know when the filter needs to be replaced
Night Mode, which dims the control panel so you can sleep better
The more you know about these features, then the more you can determine that the Air Doctor Pro purifier is going to be the perfect model for all of your needs.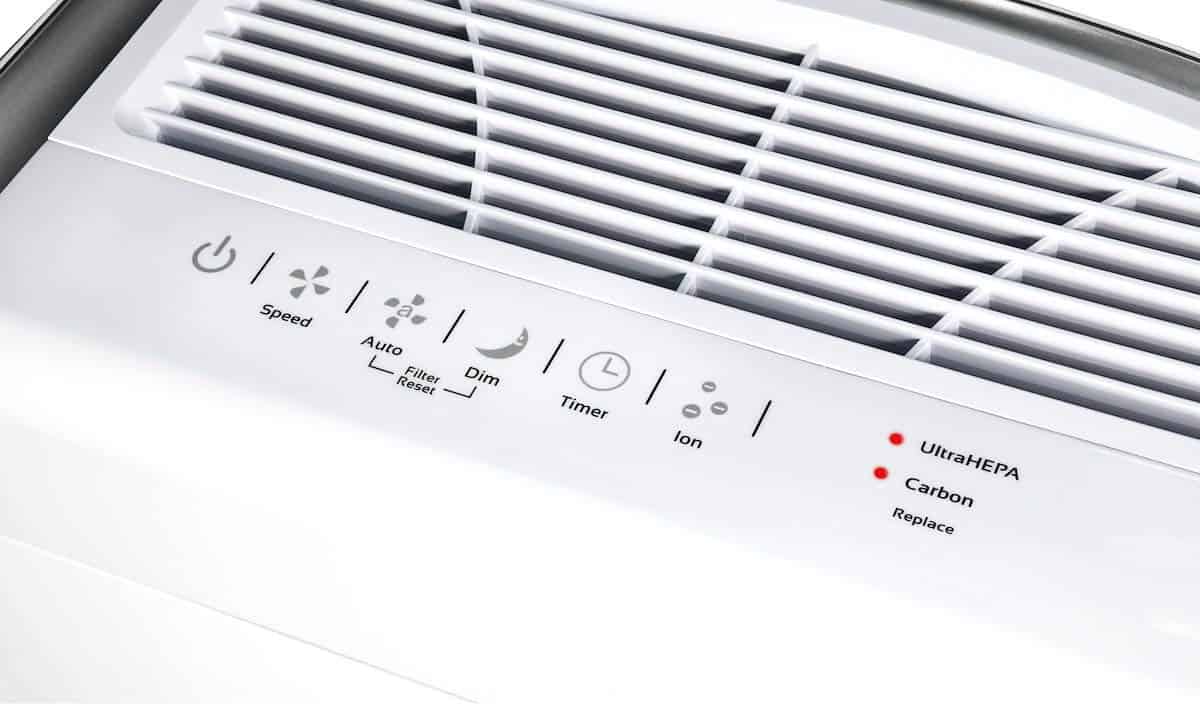 Noise Level
If you are searching for something that is quit, then the Air Doctor Pro purifier is going to be ideal. It is very quiet when the fans are on the low or medium settings and the rate is around  35dB for those settings. However, if the fans are turned on either the high or the turbo settings, then the noise level can increase to around 59dB. This is perfect for any room in the house, so go ahead and use it for your needs.
CADR and CFM
You are also going to want to know about the CADR or the clean air delivery rate ratings that the Air Doctor Pro purifier has. This would be important to know since it can help you to determine just how effective it is going to be in your home. Some of the top CADR ratings that this air purifier has included:
Smoke – 326

Pollen – 373

Dust – 343
This means that it is going to be highly effective in cleaning the air that is in the home of all dust, pollen, and smoke in smaller spaces. However, a score of around 600 is often recommended since the space that this air purifier can handle a room of around 900. If you are hoping to increase these scores, then place it in a room that is around half the size, so around 450 square feet.
Maintenance and Upkeep
You should also ensure that you are thinking about the upkeep and maintenance that is part of owning the Air Doctor Pro purifier. Every filter that is used and replaced on the purifier is good for around 1 year and it is extremely easy to replace the VOC/gas trap/carbon filters if you are following the user manual. You are also going to need to clean the pre-filter every few months and that just requires a bit of soaking in some warm soapy water and drying before re-inserting it.
There is an indicator that will turn on when the filter needs to be replaced, so make sure that you have an additional one on hand so you can replace it immediately. The air monitor is also going to need to be maintained and cleaned on a regular basis and you can figure out if it needs to be cleaned if the LED doesn't change from one color to another. If it is, then you just need to unplug the purifier and find the panel door and suction any dirt or dust out using a vacuum.
---
Summary
If you are looking for an air purifier that is going to be simple to use, then the Air Doctor Pro purifier is perfect. Not only does it require very little maintenance, but it is also very easy to operate and there are 4 levels of fan usage. It is also very quiet and it can clean an entire room of around 900 square feet at least 3 times every hour, which is great for the size. This is something that we would recommend for you, especially if you are living in a small apartment or RV and need something simple.
---
Read Also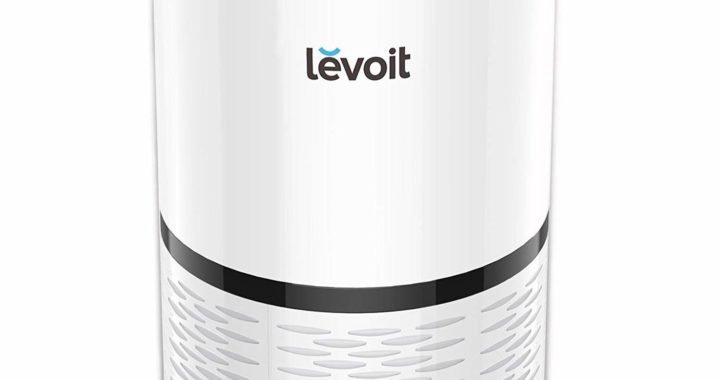 Are you looking for a compact air purifier? If so, then look no further than the Levoit LV-H132. Levoit is one of the most trustworthy American brands that manufactures air purifiers. In fact, this brand focuses on developing a community that values a fitness lifestyle more than just retailing products. Look at how this brand […]
0 comments
Allergies are becoming increasingly common, especially as the number of pollutants in the air increases. Children, adults, and even indoor pets could suffer greatly from all kinds of allergies. These may not last all year but be specific to certain seasons such as hay fever and allergic asthma during the spring. While we do our […]
0 comments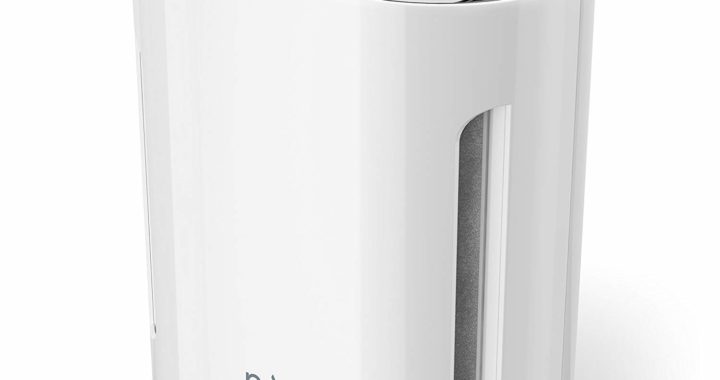 Cigarette smoke is not what anybody will love others to perceive when they come visiting, no matter how much of a smoker such a person might be. You may not be the smoker, let's say you share a room with a smoker, you can't spend most of the time outdoors because you do not like […]
0 comments