In this post, you will be guided with the step-by-step procedure on how to come up with buying the right air conditioner matching your needs. So, keep reading!
Looking for the right air conditioner, whether for your home or office, isn't an easy thing. Instead, it would help if you were extra careful to find the best one. And because air conditioning plays a vital role in your place, choosing the one that would suit your cooling needs matters a lot. So, better follow the right path leading to the best air conditioner. 
Let's get into the steps on how to buy the right air conditioner. 
Step 1. Choose the right type of air conditioner.
Of course, there isn't just one air conditioner, but there are different types that you should consider. Are you familiar with these various types? If not, here they are, along with reviews of the top options you can choose from:
Window Air Conditioners
This one is the most common room air conditioner that is designed for double-hung windows. It is straightforward to install and also easy to remove. It pulls in the hot air from the room and runs it over the cooling coil before returning, blowing it back to the office. You can install this type of air conditioner permanently if you want to. 
The window air conditioner is best for people who want to enjoy cold air only in the cheapest way. It could cool a single room. You can choose from these top picks:
LG LW8016ER Window Air Conditioner
This window air conditioner can cool a room of 340-square-foot, and it has energy-saving features too, along with plenty of settings you would surely love. This one has an 8000 BTU rating, and it could dehumidify a room by almost 2.2 points per hour. Said, this will not just make your room cooler, but it could also take some of the stickiness out as well. 
Pros
very affordable

energy-saving

rated for large rooms
Cons
---
Another great option to consider is from Friedrich brand which ranges in BTU rating from 5200 to 24000 BTU. You can find one for your room whether 150-square-feet or 1400-square-feet. With regards to control, you could get round the clock timer so you can program run times and the four-way air-flow control. This unit comes with a remote control to change the fan or temperature setting. 
Pros
Energy Star Rating

remote control included

24-hour timer

Affordable

Several BTU ratings
Cons
---
This window air conditioner comes in various sizing that ranges from 14000 BTU up to 22000 BTU making it so powerful to cool rooms from 800 to 120 square feet. It could definitely cool your entire living space if you live in a studio or a one-bedroom apartment. 
This is also an efficient option as it lowers the electricity bill by almost 25%. It has four cooling and fan speeds, and it features the Auto Cool function, which optimizes cooling. Plus, it features a 24-hour timer to set a schedule when you want the air conditioner to be off and on. 
Pros
remote app control

comes in three TU levers for bigger rooms

smart features

quiet

sleek-looking

Wi-Fi connected
Cons
a bit bulky

only suitable for large rooms

a bit pricey
---
Through the Wall Air Conditioner
Another type of air conditioner is the wall air conditioner. This one is practically similar to window units; however, you install it through a wall instead of a window. The unit would come with a sleeve used to support the unit's weight inside the wall. 
It is a good option for people who want to maintain using the existing windows while having a cheap air conditioning system. Its newer technology allows it to give off more cooling power as well. 
Here are some best picks:
This amazing air conditioning system, created by Koldfront, comes with remote control intended for an easy operation like changing speeds or turning the unit on and off. It has three fan speeds and 4-way air directional louvers plus 4 operation modes. It also features a sleep function wherein it could adjust to the temperature and return it to the set one after 6 hours. 
Pros
very quiet

3 speeds to adjust to your needs

easy to use a remote control

sleep function 
Cons
instructions for this unit are not too clear
---
With this one, cleaning the filter is a lot easier ever. There is just a need for you to pull out its filter, rinse and dry it. Or you could use a vacuum in eliminating all the dust. This, through the wall air conditioner, also features multiple options. It has 3 pre-programmed fan speeds and 3 cooling modes too. You can also save a lot on electricity costs because of the Energy-saver mode or the Auto Option to ramp up and down the fan speed. The remote control also has a thermostat, so you can always adjust the temperature anytime. 
Pros
easy to clean and maintain filters

easy to use and adjust

can cool the entire house

can save a lot of energy
Cons
grille might pop out after a while of using this unit
---
This is indeed an impressive option because of the programmable timer and sleep mode. Its sleep mode could always keep on adjusting its temperature, making sure that you are comfortable at night. It could also let you save a lot of energy. The programmable 24-hour timer could also be easily set with its remote control, onboard controls, voice controls, or the tablet or phone app. 
It also lacks noise definitely keeps the house quiet. Two air exhaust vents could be combined with the 3 fan speeds and help you achieve the 8-way flexibility. 
Pros
easy to use

very flexible

works very quietly

energy saver

multiple methods timer
Cons
---
Portable Air Conditioner
Mobile and portable. The Portable air conditioner is a floor system, particularly with wheels, which cool rooms down by removing the heat from the air and dehumidifying it, returning the air a lot cooler into the same space. It is an air conditioner intended for homes wherein building regulations or window configurations prevent the installation of the window units. 
Some best options are the following:
This one offers a bit large BTU of 14000, making it capable of cooling more space like over 700sq.ft. It works in a way that requires no room air for it to work with a condenser. Its dual hose design also makes it better than the single hose system since it lets its own air circulation. 
It also saves you the stress of having to drain the water buckets. The unit is engineered to automatically drains water exhausted from the room air automatically and saves you both manual labor and time. This is referred to as the Auto-Evaporation System. Plus, this unit is very flexible because of the thermostat and the 24-hour remote control. 
Pros
good thermostat turning the machine off if the temperature drops to a certain degree

very flexible and efficient

environmental-friendly

saves more electrical bills
Cons
a bit expensive

a standard level of noise
---
This is another great option for portable air conditioner type. It is a new type of cooling appliance with modern features having a full-function remote control to operate the unit even from a distance. It also comes with 10000 BTU that can cool a room with a size of 400 square feet. 
It works as a humidifier too. It dehumidifies at about 75 pints of water every day in a moist environment. It also has a programmable timer or a caster wheel, which aids mobility, and the auto-drain system, draining the water through the evaporation system. 
Pros
very versatile product

very quiet unit

uses less power or energy

easy installation
Cons
only a single hose system leading to loss of efficiency

the machine provides a surge of noise
---
This is a portable air conditioner pick that comes with 10000 BTU which could keep the temperature of an area at about 300 square feet cool. It boasts its self-diagnostic function which could automatically diagnose itself and let you be guided on how to fix the problem. 
This unit works as an auto-evaporation system, which could automatically recycle the water exhausted from the room air and saves you from manual labor. Also, this one is designed with an anti-freezing system that would prevent the unit from forming ice. 
Pros
very economical option

easy to install

superb self-diagnostic feature
Cons
---
Ductless Mini-Split Air Conditioner
This one is considered the most famous of all the other devices because of its high-efficiency mechanisms. This unit would give you the best features for your money. Ductless Mini-Split Air conditioners usually operate by having a main outdoor system with multiple mini hubs throughout the home to deliver cooling throughout. 
It features a wall-mounted coordinated system that allows every room to be climate controlled intended for maximum flexibility. It is also extraordinarily quiet and low profile. It could be placed in special strategic locations in the entire home. 
Here are some options for this unit:
This one is indeed an option with superb features and a unit that is definitely meant to last long. The unit features a small design along with a hidden LED display intended for ease of monitoring. You could meet your various cooling and even heating needs. The manufacturer also offers an excellent warranty on different parts of the unit 
Pros
very silent operation

controlled by a remote easily

compact design for small spaces

multi-speed fan motor

heavy duty galvanized metal for durability
Cons
---
For a versatile model, this one is your best choice. This model is considered one of the finest mini-splits out in the market today, and it is very famous for being an all-rounder. The said product comes with various modes to serve superb efficiency. It is also ETL-certified, which enhances its reliability. The unit boasts a user-friendly design allowing you to make certain adjustments by utilizing a wireless remote control. 
Pros
compact design and user-friendly

perfect for various applications 

wireless remote for easy control

energy efficient
Cons
not impressive customer service
---
This unit offers 24000 BTU and 15 SEER rated, making it capable of cooling a huge room or even a higher ceilings room than normal. It has a respectable BTU rating indeed. And this unit also operates on 220 VAC, and it uses an R410A refrigerant. Plus, the unit is also equipped with a heat pump. 
Pros
superb BTU rating

inverter compressors that could run at different speeds

incredibly efficient 

very quiet
Cons
doesn't come pre-charged with a refrigerant
---
Central Air Conditioner
And finally, this one could be your best whole-home solution. Central air conditioner pumps cool air through ducts to every room in the building. This type might be a bit expensive but it is much more convenient instead. This type also keeps the entire house cool. Along with zone controls, it combines the convenience or a whole house system having the localized controls of portable and window ACs. 
Also, it includes thermostats in every room so you can precisely manage the temperature anywhere. And this versatility could be handy for sunny or poorly insulated rooms. 
And for your options, consider the following:
This unit is considered the most efficient split-system central air conditioner having a 26 SEER rating. It easily integrates with solar to reduce the need for energy being generated by coal-fired plants. A 10-year limited warranty covers all its parts. 
Pros
solar integrated

10-year limited warranty

26 SEER rating for superb efficiency 
Cons
no unit replacement coverage

costly and hard to get parts
---
These models are tied not just in terms of efficiency, but they are also the same. These units have a higher SEER rating, and they are variable-capacity air conditioners. Inverter technology is top-notch, and great warranties are also available. Amana would offer a lifetime warranty on its compressor and a 12-year unit replacement warranty on Daikin. 
Pros
lifetime warranty

inverter technology

very efficient
Cons
---
This one is another cost-effective solution if you are looking for high SEER units. Its generic parts could be fitted, making this a great choice for the majority. It is also average in terms of noise performance. The installation is also easy, so that you wouldn't worry much about it. 
Pros
good all-rounders

low maintenance costs

good SEER ratings
Cons
a bit loud unit

not impressive customer service
---
Step 2. Physical and Structural Restrictions
Of course, now that you are familiar with the different types of air conditioners and already have top options to pick from, don't forget that there are still numbers of factors to consider. Next in line is to consider both the physical and structural restrictions. 
Here's what you should know:
Physical Space
Take note that several issues might happen if you put an air conditioner that is too powerful for a room in which it is placed. The unit would alternate between cycling on and off a lot often. Some of these issues include:
high levels of humidity in the room

consume higher amounts of electricity

, early wear and tear of the machinery
Also, the room might not be properly cooled if the unit is underpowered and too small. It might as well increase energy costs. So, it is best to choose an air conditioner's suitable size by measuring the room or space that you intend to place the unit in. 
Air Conditioner Size
To determine the right size of the air conditioner, you need a measuring tape. Follow these steps:
measure the room's length and width in feet

multiply the numbers to get the square footage
After this, you can already shop for the right size of the AC. But, you still need to match the square footage to the correct BTU of the air conditioner. The higher the BTU number, then the greater the cooling power of the AC. 
Structural Restrictions
Based on the type of apartment or house you have, there is a certain legal restriction on the type of AC you could install. Some apartment complexes and residential zones might not allow you to install window air units since a part of it hangs out the window. 
You might also not install through the wall units or ductless mini-splits since these require structural changes to the walls. Well, portable air conditioners are allowed because they don't hang out the windows, or there is no need for installation. 
---

Step 3. Identify the Short List of Needs
So, what do you exactly need for an air conditioner? Here are sets of questions to consider:
Q: Do you consider heavy installation?
A: Extensive installation might be needed by ductless mini splits and central air conditioners and must be done by professionals. Other types need minimal efforts like portable and window air conditioners. 
Q: Do you want an AC that could be moved easily?
A: For some, it is essential to have a cooling unit that could be easily moved and so the portable air conditioner is the only option for this. 
Q: Do you want to conserve much energy as possible?
A: If conserving energy is important, then choose a unit that keeps the expenses low. Take note that a central air conditioner is the one that costs most, and the cheapest ones are the through the wall and window air conditioners. Portable and ductless fall in the middle. 
Q: How about the level of noise?
A: The decibel scale differs widely in ACs. Central air conditioners are considered the quietest, followed by ductless mini-splits. Air conditioners are a bit tolerable through the wall and window because the noisiest parts are located in another room or outdoors. And portable air conditioners are considered the loudest and could be as loud as the vacuum cleaner. 
---
Final Thoughts
Now that you've learned important details about the various types of air conditioners, along with options to choose from, and you are as well provided with factors to consider, it is now the time for you to make your final decision on whether which air conditioner is the right one for you. Just don't forget this guide and happy shopping!
---
Read Also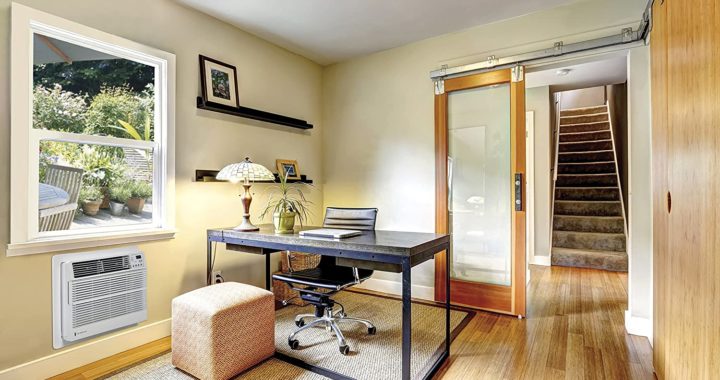 Window ACs are easy to install, compact, and very user-friendly. But they are a bit ill-placed. And this improper placement leads to improper distribution of blown air. Moreover, they cover your windows and may, in turn, disturb the overall ventilation of the room.  On the other hand, Split ACs have an ideal place for proper […]
0 comments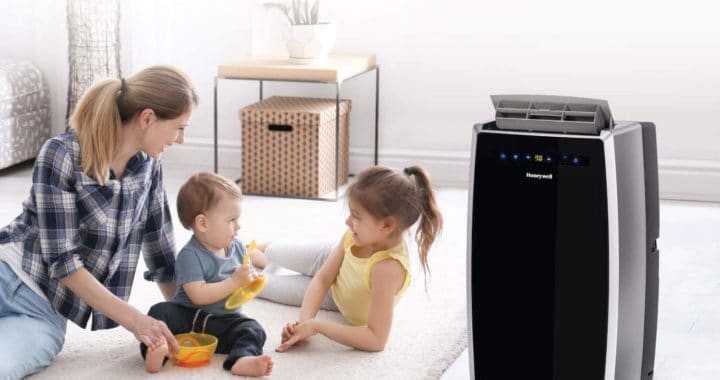 Honeywell Condition MN12CES is the best portable air conditioner to use in an environment that encounters weather fluctuations. Nothing beats owning this powerful unit with a cooling capacity of 12,000 BTUs. On top of that, this unit has a compact body with a sleek modern design. This makes it ideal for use in larger rooms […]
0 comments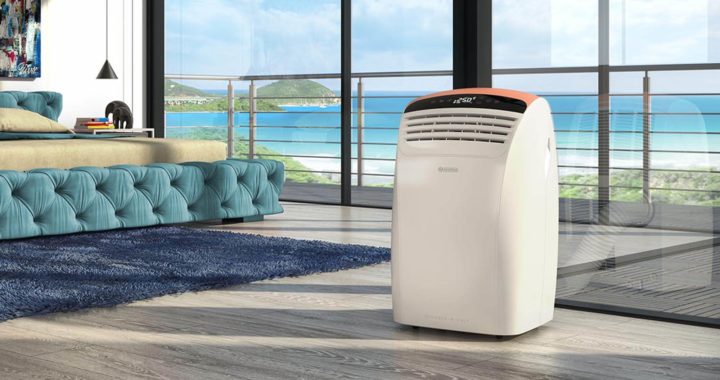 In this article, you will find out useful information about choosing the best small room air conditioner. This buying guide is geared towards providing details to make the process of purchasing an air conditioner for your small room a lot easier. So, read on! Planning to cool your small room but don't have any idea […]
0 comments