If you aren't worried about the price, but rather the design and even the ability to move the machine around, the Oransi OV200 air purifier would be great. It is a smaller machine with a sleek design, which means you can place it anywhere without needing to worry about if it will clash or look out of place. This comes from one of the top brands in terms of air purifiers, so make sure you are reading our review before deciding what model to purchase.
Pros
10-year warranty

Extremely lightweight

Elegant design
Cons
Lower fan power options

Consumes a lot of power
---
Design, Size, and Placement
This is a tiny model, which means you can place it in any room without having to look at it. It has an elegant design, which means it will look great in any space, and you can even use it in your office if you are looking for something. It is a solid white design with the indicator on the front and the control panel on the top, which is great for making it easier to operate.
There aren't any castors on this model, but it is lightweight enough to carry it around the rooms yourself. This can be placed in any room in your home, which means you can use it when you are sleeping or even in your kitchen or bathroom. Ensure that it is placed securely on a table or the floor where it won't get tipped over or even hit with a chair to keep it in the best shape possible.
---
How It Works and What Sources of Indoor Pollution it Destroys
The Oransi OV200 air purifier has 2 filters that would ensure that all of the smaller particles are cleaned from the air. These include:
True HEPA filter – This is also the pre-filter that a lot of the machines have installed. It has a MERV-16 rating, and it can handle fungi, mold spores, pollen, pet dander, pet hair, dust mites, and dust of the smallest sizes.

Activated carbon filter – If you are a smoker or have pets, your home will likely have an odor. This filter is what will help to remove all of the excess odors, including those that are light in the kitchen or even the bathroom.
This can help anyone who needs to get rid of the allergens and other small particles in your home. The more filters you have, the higher the air's quality, so make sure to check that out.
---
Key Features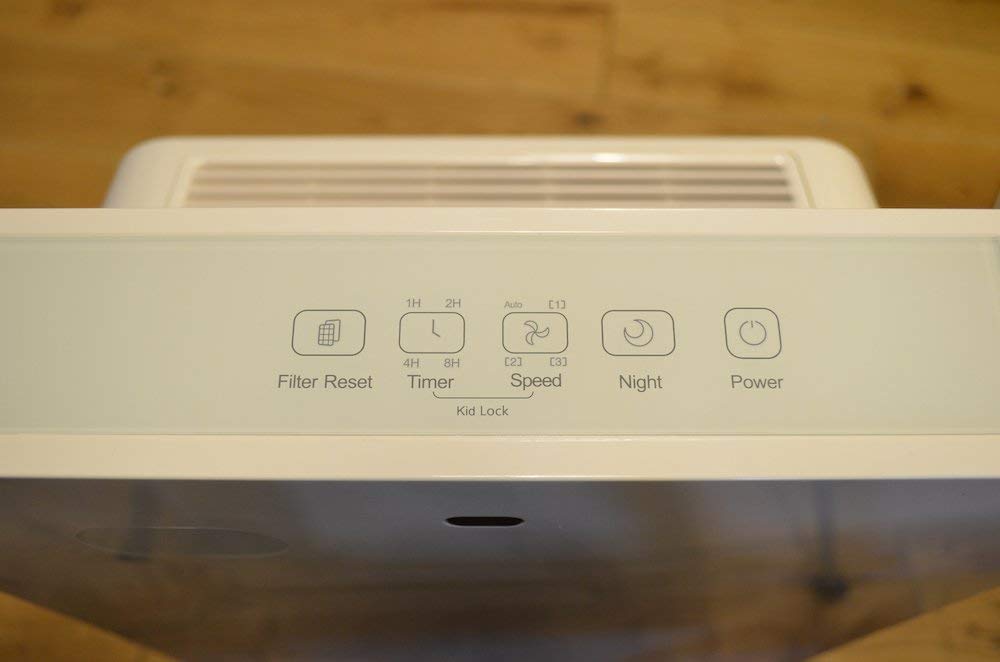 There are so many things that one needs to know about the Oransi OV200 air purifier, which includes some of the main features. There are so many that are different from other models, and if you know what they are, it can help make the decision easier. Some of them include:
Amazing True HEPA filter

Various smart features like the smart sensor

Easy to use the remote control

Smart sensor to monitor the quality of the air

Automatic adjust of the fan based on the air quality.

Night mode

Child lock function
Go ahead and compare all of the key features on the models you are looking at to find the right for your needs and budget. This is so important, and the features are things that you need to know about so you can determine which ones you need and those you can do without.
---
Noise Level
For those who want something that they can easily use in your bedroom, then the Oransi OV200 air purifier is great. On the lowest fan setting, the sound is only 30dB, which is about a whisper's level and the highest noise level is around 54dB. This is the standard with most air purifiers, so it isn't something that will set this brand apart, but if you need something that otherwise won't disturb you with the noise, then this is the one to buy. It is great for a smaller apartment where a bit of extra noise isn't going to hurt anything or even a smaller trailer if you are living there.
---
CADR and CFM
The Oransi OV200 air purifier says it can handle a room of around 400 square feet, but that might not always be the case. The ACH of this model is 4X, which means that the room is being fully cleaned every 15 minutes or so. The CADR is around 160 cfm, and this is definitely on the lower side. If you want something that will clean the air quickly every hour, this model can handle it, but it works better in spaces smaller than 400 square feet.
---
Maintenance and Upkeep
When it comes to this model's upkeep, it is straightforward, and you need to replace the filters every 9 to 12 months. To do this, you would need to remove the front of the machine, which is easy, and then remove both filters. Ensure that you are placing the activated carbon one on the inside of the machine and placing the HEPA filter on the outside. Make sure that you have these parts at the ready or that you are ordering them from the website so you can get compatible models.
---
Final Thoughts
There are so many air purifiers out there, and you need to check out all of the reviews of the Oransi OV200 air purifier, which is great for smaller spaces. If you are looking for a model with the best design and won't be very noisy in any space, this is the best one. It is also extremely affordable, which means that you aren't going to be spending more than you need, and this is one that we would recommend to anyone looking for one. So if you want something for a small space you can have a look at this one.
---
Read also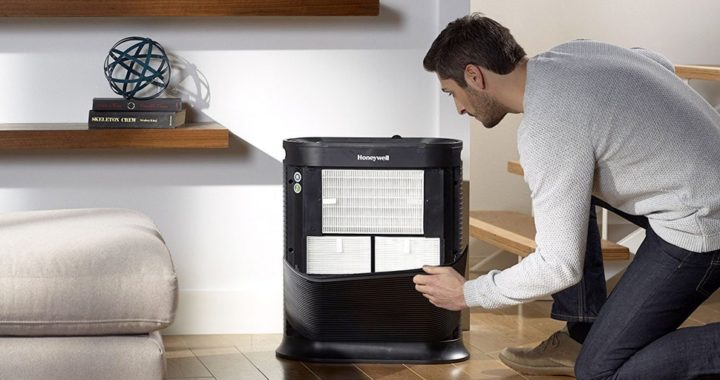 If you suffer from allergies, the chances are high that you want to avoid them at any cost. Allergies may be seasonal or affect you all year round, but the fact remains that they are uncomfortable, frustrating, and lower the quality of life. Plus, allergy treatment means costly medicine, which can cut into your savings […]
0 comments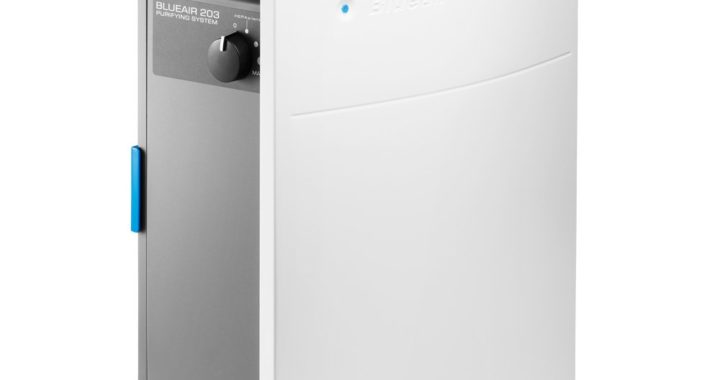 Asthma is an unhealthy condition that no one likes to experience. It is widespread as millions of people suffer from it yearly. Many things contribute to Asthma; smokes and other unfriendly particles in the air are significant causes. If you happen to be experiencing asthmatic symptoms, you need to breathe pure and clean air, and […]
0 comments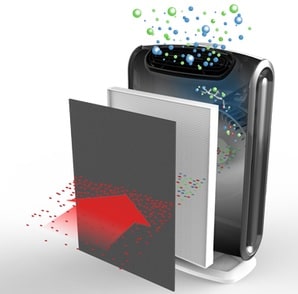 The air we breathe must be purified! Inhaling not-so pure air is dangerous to your respiratory health. It may cause allergies that might end up even to death. The existence of dust mites brings hazards to human health, especially the respiratory area. That is why we need to look for a remedy that reduces dust […]
0 comments