High or low, improper humidity levels adversely affect our bodies and our surroundings.
And if the humidity levels are high in our bedrooms, it is even more harmful.
Firstly, high humidity may cause many diseases like allergies, asthmatic attacks, excessive sneezing, etc.
Secondly, you won't get a good night's sleep as the high humidity levels would create an uncomfortable atmosphere in the room.
Thirdly, it would damage and wear & tear your bedroom items due to high moisture and mold growth.
That is why you need to keep the right humidity levels in your bedroom.
A dehumidifier can help you maintain proper moisture levels in the room. In turn, it would help prevent the diseases and damages caused by high humidity in the bedroom.
Now, with so many different types of dehumidifiers available in the market, selecting the best dehumidifier for your bedroom is not so easy.
Realizing your problem, we have conducted an extensive study on different types of dehumidifiers and then shortlisted the top 8 best dehumidifiers for your bedroom.
We suggest you go through the entire article and determine which one out of the 8 dehumidifiers is the most suitable for your specific purpose.
Top 8 Best Bedroom Dehumidifiers
The compact size Pure Enrichment PEDEHUM dehumidifier is an excellent product for your bedrooms. It can also relieve you of the moist air from your bathroom, kitchen, nurseries, etc.
The unit can slurp out 10 oz of moisture per day. With its one-touch button control, it provides you with great convenience. The Auto shut-off system further enhances the level of convenience.
Moreover, the appliance's silent running ensures that you have a comfortable and soothing sleep while getting healthy air in your surroundings.
The transparent water tank is also very easy to empty & clean. On top of it, the unit comes with a 5-year warranty coupled with 7 days week customer service for your convenience.
Pros
Auto humidity control
5-year warranty
Auto shut-off
Quiet functioning
Highly portable
Cons
Not suitable for rough & tough use
Verdict
If you want to have a portable humidifier and, at the same time, have an advanced humidity control system to perform the most basic purpose of a dehumidifier effectively, do not hesitate to go ahead with Pure Enrichment PEDEHUM.
Powilling 5500 is a dehumidifier utilizing the latest technology of dehumidification. It uses compressor-less Thermo-electric Peltier module technology. And this makes it a more compact unit in addition to offering ultra-silent performance.
It has a 3000 ml water tank and can slurp out 50 oz of moisture in a day. Though it is not so difficult to empty the tank yet, you can use a continuous drainage system for more convenience.
The unit has an auto shut-off feature with a high-level indicator to alert you when the tank has reached its maximum level.
The company showcases its confidence in its product quality by providing a money-back guarantee for 2 years on the unit. 
Pros
Highly portable
Large capacity
The shallow noise level
Uses the latest technology
No compressor
Cons
Quite slow in maintaining the humidity level
Verdict
If you want to take advantage of a dehumidifier with the latest technology and get rid of the problems associated with the compressor, this compact-sized, quiet, and highly portable dehumidifier is a dream machine for you.
---
With a 500ml tank capacity, Hysure can remove up to 250 ml of moisture per day. The advanced technology ensures that the unit is ultra-quiet and allows you to have sound & refreshing night sleep.
No compressor also means a compact size, lightweight, and high portability. Moreover, one-button control offers a highly user-friendly control system.
With the auto shut-off system in place, you can relax without worrying about the tank's overfilling. Moreover, with the high-level indicator, you would come to know that you have to empty the tank.
The unit can work in multiple areas, including the bedroom, bathroom, storeroom, godowns, etc. The noiseless operation, however, makes it most suitable for your bedrooms.  
Pros
Semiconductor technology
No compressor
Compact and portable
Quiet operation
Auto shut-off system
Cons
Useful only for small areas
Verdict
An ideal appliance for your small bedrooms, Hysure 500ml, ensures a quiet and comfortable atmosphere while you are asleep.
---
Honati Home 750 ml is a quick and efficient dehumidifier. It has a 2000 ml capacity and can slurp out 750 ml of moisture in a single day.
It can effectively cover an area of 100-269 square feet, which thus makes it ideal for your bedrooms. Besides, the quiet operation provides the ultimate comfort and allows you to have an undisturbed whole night's sleep. Moreover, the auto shut-off system keeps you relieved of your worries about the overfilling of the tank.
The compact appliance is highly portable. You can shift it from one room to the other with super ease. 
Pros
Lightweight & Compact size 
Highly portable
Cost-effective
Quiet operation
Auto shut-off system
Verdict
An excellent appliance for your bedroom, this highly portable, low noise-producing dehumidifier is suitable for multiple places, including kitchens, bathrooms, office cabins, study rooms, etc.
---
5. Afloia T8 Plus 2000ml Portable Dehumidifier for Home
Afloia 2000ml has a tank capacity of 2000ml and can remove moisture up to 750 ml per day. It operates best at temperatures between 59-86oF.
This unit, too, is equipped with thermo-electric technology that does not require a compressor. The unit, thus, is very compact in size and quieter in operation. Compressor-free technology also makes it a highly portable unit.
The portability of the unit is enhanced through a highly comfortable handle design.
Over and above this, the unit has an auto shut-off system coupled with a high-level indicator. It is effortless to empty the tank once filled.
The unit has an energy-saving design that keeps your power bill under check.
Pros
Latest Peltier technology
No compressor
Compact & lightweight
High portability
Quiet operation
High energy efficiency
Cons
Not very effective in big rooms
Verdict
An excellently designed product is a perfect fit for your small to mid-size bedroom, besides showing its utility for other areas of your home & office.
---
EcoSeb DD122EA-Classic Desiccant is a high performing dehumidifying machine. With its numerous features, this powerful appliance offers a rapid moisture control option.
It doesn't have a compressor. It keeps the unit free from any harmful gases, keeps it quieter, and offers a compact & lightweight design.
Besides, it provides warmer air to the atmosphere making the overall surroundings more comfortable.
The unit can slurp up to 15 pints of moisture a day at 68o F and 60% Relative Humidity. At this capacity, you can use this machine for multiple uses, including your bedroom, office area, storerooms, and basements, etc.
The unit can run on the Laundry made, has an in-built ionizer for air purification and auto-restart function. Also, it has an auto shut-off and high-level indicator to prevent overfilling of the tank.
Pros
No harmful gases
Low noise level
Highly efficient
Numerous features
Highly portable
Cons
It does not have a display
Verdict
If you wish to have an efficient, compact size portable dehumidifier with highly powerful features, your search ends at DD122EA.
---
Seavon MD-819 is a mini-dehumidifier perfect for small spaces like your bedroom, bathroom, study area, office cabins, and kitchen.
It has a tank with 500ml capacity. The unit can remove moisture at the rate of 250ml per day.
Besides, the dehumidifier has an auto-shutoff system and a high tank level indicator.
The Peltier technology in designing this dehumidifier ensures a noise-free operation, making it even more suitable for your small bedrooms.
The compressor-free model is compact and has a very high level of portability. Besides, it can operate efficiently within the temperature limits of 59-86 degrees F.
Pros
Noise-free operation
Equipped with Thermo-electric Technology
Compact & lightweight
Highly portable
Auto shut-off
Cons
Can run efficiently only for 12 hours in continuation
Verdict
An easy to use dehumidifier, Seavon MD-819 has all the essential features to provide high-level comfort and convenience to the users. The attractive design is an additional feature that you get as a bonus with this silent dehumidifier.
---
The highly technologically advanced dehumidifier, Eurgeen OL210-E25, can remove as high as 1.5 pints an hour of moisture from a room size of 150-200 square feet.
The spiral heat exchange system provides fast and speedy moisture absorption. Besides, the rolling piston compressors provide great efficiency to a highly effective dehumidifier.
Moreover, it accurately controls the humidity levels between the most comfortable values of 40 to 80%. Also, a unit with 2L tank capacity is a wonderful product for mid to big size bedrooms and for your basements areas, storage godowns, kitchens, and office spaces.
The low level of noise allows for an undisturbed sleep all through the night. Besides, the high portability of the machine ensures that you can be more flexible with your location.
Pros
Spiller heat exchanger technology
Auto humidity control
Rolling piston compressor
Quiet operation
Portable
Verdict
If you are looking for an advanced compressor based dehumidifier for mid-size to big rooms, Eurgeen OL210-E25 provides an efficient and effective option.
---
Do I need a Bedroom Dehumidifier?
This is a valid question to ask before deciding on the type of dehumidifier you would want in your bedroom.
There are specific symptoms which indicate that there is a need to control the humidity of your bedroom:
Moisture stains over bedroom walls

Visible mold spots on walls, furniture, and curtain, etc.

Condensate collection over window glasses

Peeling off of wallpapers

Typical mold & mildew smell

Having allergies for no known reasons

Excessive sneezing

Breathing issues

Frequent Sore throat

Symptoms of asthma
If you find a few of these symptoms but are still unsure about the cause, you can check your bedroom's humidity level through a hygrometer.
Finally, if you realize that your bedroom's humidity levels are high, you must first try to identify the cause. It can be the improper ventilation of the room or the inadequate storage of items, etc.
If possible, try to eliminate the cause. However, if it is impossible to remove the cause, select a good quality dehumidifier that matches your requirements.
---
Health Risks while you sleep in a humid bedroom.
There are many health risks if you sleep in a stuffy bedroom. High humidity can lead to many allergies. Some of them include,
Running Nose

Itchy Skin

Irritating Or Watery Eyes

Skin Rashes

Trouble In Breathing

Gasping

Childhood Asthma

Disturbance In Sleep

Insomnia
---
Conclusion
Improper humidity levels in our bedrooms can cause many health-related issues. It can also cause damage to your valuable bedroom articles.
Therefore, it is advisable to check the humidity level of your bedroom. If you find humidity levels more than usual, select the right type of dehumidifier.
Here we have shared the top 8 best dehumidifiers in the category based on their features and customer feedback.
We hope you find it helpful to select the best dehumidifier to remove excess moisture from your bedroom.
---
Read Also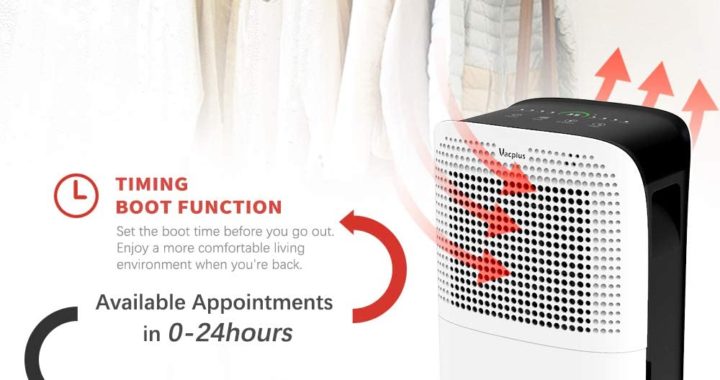 Fed up with that stingy & sticky environment that almost gums to your skin to annoy you further? Relax! Here's something for you. The Vacplus 50-pint dehumidifier is a solution to your problems. It is a powerful moisture sucker with many features up its sleeves. The body design of this marvelous product is among the […]
1 comment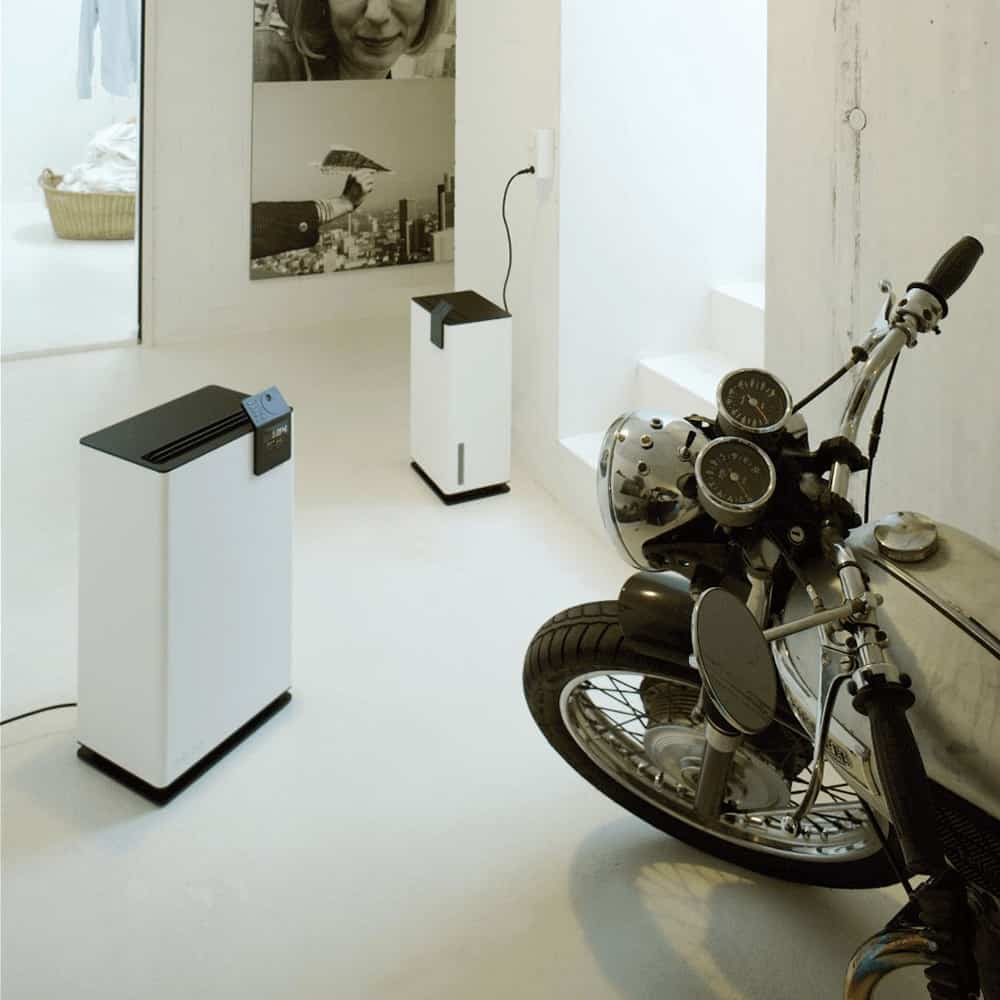 Stadler Form Albert 45 pints dehumidifier is a high-quality device and will work great in damp places up to 800 square feet large. Stadler Form Albert works under 41 degrees F and has a low-temperature operation. It has many features, for example, adjustable humidistat, digital display, etc. Stadler Form Albert Design and Size Stadler Form […]
0 comments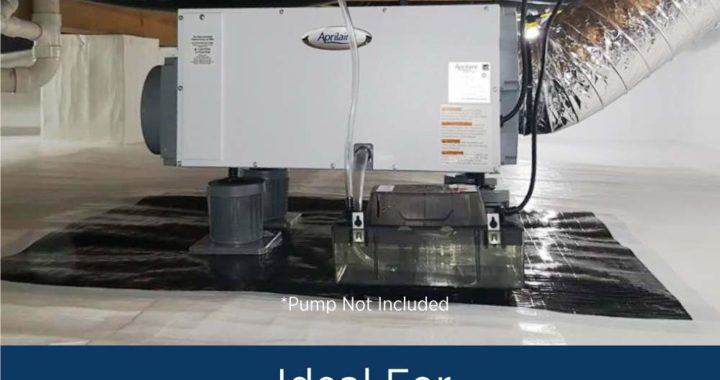 If you are searching for a dehumidifier to place in your basement or the crawlspace, then the Aprilaire 1820 pro crawlspace dehumidifier will be the best one. This unit can clean around 200 cubic feet of the air in your house per minute and remove around 70 pints of water from the air during the […]
0 comments