Air pollution hits everyone. It is impossible to hide from it, even inside your private home. Here are some facts.
According to the Environmental Protection Agency, indoor air quality is a more significant health hazard than outdoor air pollution, with pollutants being up to 100 times higher indoors.

More than 50 percent of the homes and offices tested have poor quality air.

Air pollution inside the home can be two to five times higher than outdoors.

More than half of the United States population lives in areas with unhealthy ozone or particle pollution levels.

Environmental tobacco smoke (ETS), also named 

"secondhand smoke," 

a significant indoor air pollutant, contains about 4,000 chemicals, including 200 known poisons, such as formaldehyde and carbon monoxide, as well as 43 carcinogens.

Formaldehyde is a familiar chemical found primarily in adhesive or bonding agents for many materials found in households and offices, including carpets, upholstery, particleboard, and plywood paneling.
Heating systems and other home devices using gas, fuel, or wood, can produce certain combustion products. Carbon monoxide (CO) and nitrogen dioxide (NO2) are the most dangerous.
You don't want to live in a polluted home.
Is There a Way To Test Air Quality In-Home?
Yes, there are several ways to test air quality in your home.
Unfortunately, no one test can test everything. Hence, you either need to get several DIY home air quality test kits for various contaminants or hire professionals to measure your air quality.
---
What Are Typical Indoor Pollutants?
There are 3 types of indoor pollutants – biological, chemical, and combustion.
Biological pollutants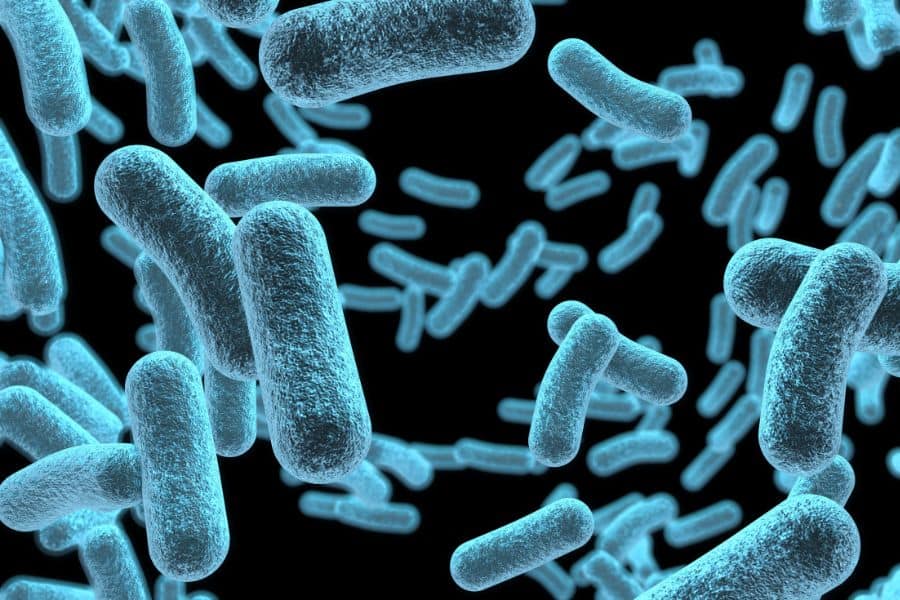 Biological pollutants are the most common ones and are initiated by living things.
Biological pollutants include mold, pollen, dust mites, animal dander, cockroaches, bacteria, and viruses.
The everyday things about biological contaminants are that they like moisture and are tiny enough to be inhaled.
According to the EPA, some biological contaminants induce allergic reactions, such as allergic rhinitis, hypersensitivity pneumonitis, and some types of asthma.
In addition, viruses and toxins from microorganisms distributed through the air can also cause disease. Other health problems include sneezing, coughing, watery eyes, shortness of breath, lethargy, fever, and dizziness.
Chemical Pollutants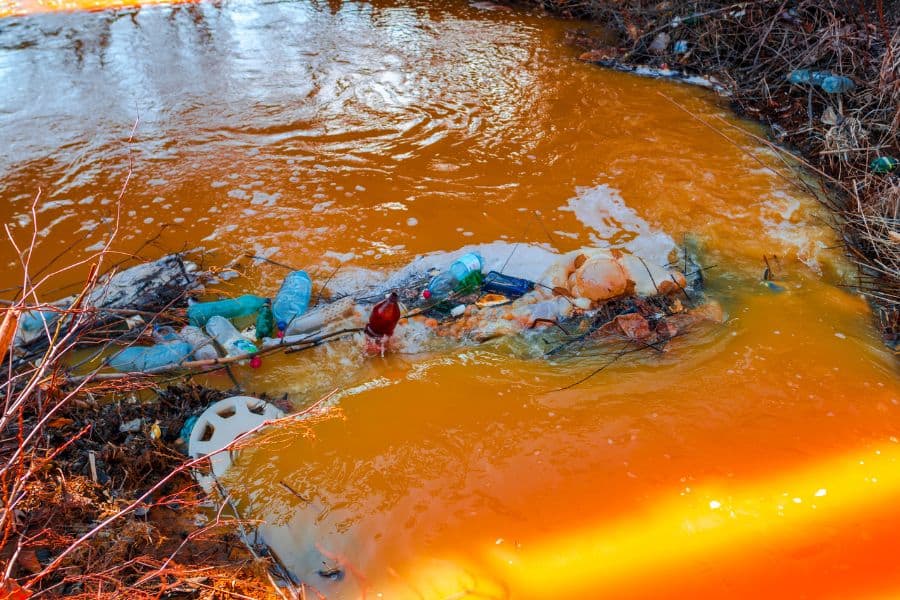 Chemical pollutants are made mainly by people from farming and industrial operations.
Chemical pollutants include synthetic and natural volatile organic compounds like formaldehyde, lead, radon, and other contaminants. Also, pesticides and herbicides are used in agribusiness.
Mostly chemical contaminants are so small that they can quickly get into people's bodies by breathing them, eating, drinking, or through the skin. They can cause a variety of health impacts, from simple digestive issues to chemical intoxication and even death.
Combustion Pollutants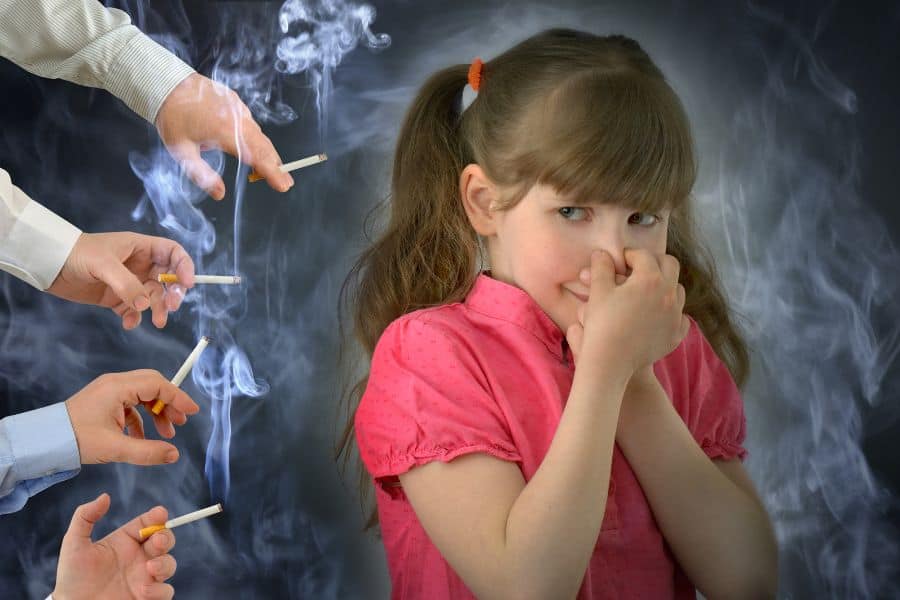 Combustion pollutants are made by burning various substances such as gas, wood, tobacco, and others.
Combustion contaminants are carbon monoxide, nitrogen dioxide, and tobacco smoke.
Combustion pollutants can cause simple headaches, throat and eye irritation to more serious problems such as poor vision, lung damage, lung cancer, and even death if they are in touch for a long time and at very elevated grades.
---
What Is the Purpose Of an Air Quality Test?
An air quality test measures how much and what kind of pollutants you have. Knowing what's in the air can increase the air quality you breathe indoors and your health.
Are you suffering from allergies that cause coughing, sneezing, or runny nose? That may be because of the pollutants in your home air, such as dust and pollen.
Do you get sick often for no reason? Pollutants can make you get sick or have a sore throat.
Also, if you are living in an old house or moving to a new one, you should test the air for asbestos, lead, VOCs, and other substances in the air.
It is essential to test your air because these tiny particles can't be seen, but you can significantly improve indoor air if you know what's in it. You can then react accordingly and eliminate pollutants.
---
Ways To Test Air Quality 
Do-It-Yourself Air Quality Testing Kit Types.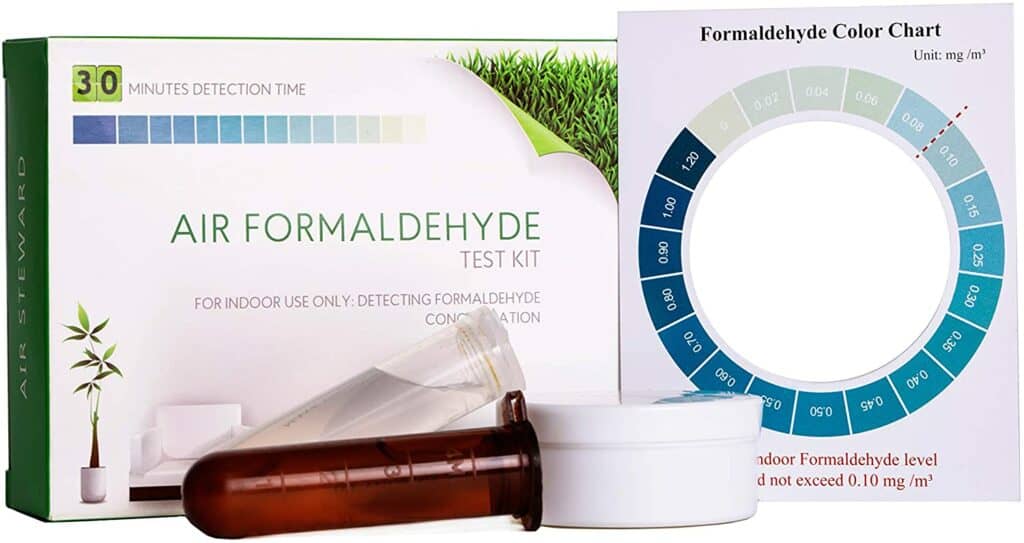 Do-it-yourself (DIY) testing kits let you take control of your environment on your schedule and at a reasonable cost. Several testing kits are available on the market, each intended to detect different types of pollutants in your environment. Here are the possible types:
Allergen Test Kits.

 These kits recognize and identify familiar indoor allergens, including pollen, dust mites, mold spores, insect fragments, fibers such as those from fiberglass, and skin cells.

Mold Test Kits.

 These kits discover and identify multiple airborne mold types in unsafe places such as basements, bathrooms, crawl spaces, attics, carpeting, and more.

Formaldehyde Test Kits.

 These kits recognize and identify dangerous applications of airborne formaldehyde, which has been reported as a probable human carcinogen by the U.S. Environmental Protection Agency.
You can also get a complete home air testing kit, including four do-it-yourself test kits. This package includes two allergen test kits, an organic vapor testing kit, and a lead testing kit. All materials and lab fees are included in the price.
---
Professional Home Or Office Air Check Kit.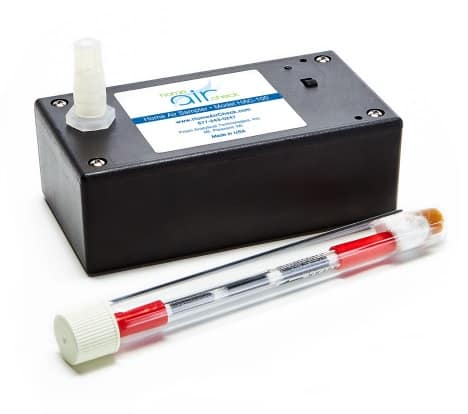 You can get an affordable and complete read on the air you breathe from Home Air Check. These air check kits are used in more homes and apartments than other air test kits. The company offers accurate, easy-to-read results and a simple process in four easy steps.
Order the 

test kits

 you need

Test air. Use a test kit to collect air samples. 

Return the test kit and samples within 14 days using the pre-paid shipping label.

Get results from an e-mail along with guidance for improving your air.
Why Home Air Check?
A professional-grade air test without the professionals arriving at your home.

A world-class accredited laboratory.

Tests for a wide range of air vapors.

An affordable price.

You get a complete report of the findings and suggestions on how to proceed.

Easy-to-understand explanations.

Customer care.
---
What To Look For In A Home Air Quality Kit?
What Pollutants Can It Test For?
In my opinion, this may be weird as you usually don't know what you should test for, right? But most test kits are made for specific contaminants.
I understand that it is because of the technology used in these tests, and you can save a ton of money if you need to test for one contaminant only.
But what if I have no idea what I should test for?
Well, there is a solution. If you have no idea and want to test them all, get a combination of test kits that cover most pollutants or ask for professional help.
Time Needed To Show Results
If you are using air quality tests before buying a new house, you may need results fast because if you are slow, someone else can buy that house without testing anything.
So first, you must decide if you are willing to wait for results. Slower tests are usually cheaper, so you can save some money.
Is the Test Kit Laboratory Accredited?
You don't want to buy a fake test kit. So check if it is tested and accredited.
Also, many tests don't show results until you send your trial to a laboratory. Check if the lab you sent your tests to has a good reputation and is accredited.
Make sure how you will get results and compare prices as well.
Cheapest test kits will probably not be as accurate as more expensive ones, but that doesn't mean you need to purchase super costly test kits.
Read reviews from other people before you make a choice.
Cost
It is important not to overpay, so I researched for you. I checked a ton of available indoor air quality test kits, and here are the average prices they cost.
Use this table to compare prices with the test kit you will buy.
| | |
| --- | --- |
| Test Kit For Dust Mite (Allergens) | $45-60 |
| Test Kit For Pollen | $60-150 |
| Test Kit For Mold | $50-100 |
| Test Kit For VOCs | $100-200 |
| Test Kit For Lead | $10-45 |
| Test Kit For Radon | $15-25 |
| Test Kit For ETS | $90-150 |
| Test Kit For CO (monitoring) | $30-50 |
---
How To Test Indoor Air With DIY Air Quality Testing Kit?
DIY testing kits are usually straightforward to use. You have to do some simple actions to test your environment.
In most cases, you'll follow these steps:
Open the testing kit, and you will find instructions. Follow them and collect an airborne sample from your home. All materials for collecting your sample(s) are included in the kit.

When you take your sample(s), use an envelope (included) to mail them to the laboratory to provide analysis screening. Lab analysis will not cost you anything because fees are included in the price of the kit.

A laboratory specialist will analyze and prepare your samples when the lab receives them. Usually, in the next 7 to 10 business days, you will receive a detailed written report on your results, naming the detected pollutants in your sample. Based on your results, you'll also receive a summary of suggested actions to return to healthy indoor air quality.
---
Final Word
There are a ton of pollutants in indoor air, and now you know how to test for them. But how do you get rid of them?
First, keep your home clean – vacuum regularly, ventilate, and keep humidity between 40-60%. Use an air purifier if necessary.