There are several central air conditioners, but the Rheem-Ruud 3 Ton 16-SEER central air conditioner is in a different class of its own. This is a product that remains unrivaled from outstanding cooling or heating performance to maximum durability and first-class customer care.
Pros
Detailed Engineering: Anyone familiar with the Rheem brand will not be surprised by the level of detail associated with the product. For example, there is an innovative composite base pan that helps reduce sound, covering the louver panels, minimizing the number of fasteners that were needed, and even helped in doing away with corrosion.
Long-Lasting: Apart from the impressive engineering mentioned earlier, other things have been put in place to ensure that the central air conditioner lasts for as long as possible. For instance, a powder coat paint finish forms a protective layer and makes it last longer. It also has bent louver panels that protect the coil, strengthens the cabinet, and make it more rigid.
Catchy Design: Some air conditioners are very unappealing and look more like boxes than stylish gadgets, but that is not the same with this central air conditioner. It has the latest cabinet aesthetic design that makes it very appealing to the eyes.
Compact Design: This air conditioner comes with a four-way modifiable design perfect for downflow, upflow, horizontal right, and horizontal left applications coming up with a compact design and appearance.
Cons 
Cost: The main complaint that many users have is not even with the air conditioner unit's performance but with the cost. Many will be more than glad if the price can be lower as they think it is slightly on the pricey side.
---
Design, Size & Warranty
The product depth is 29.75 inches, while the height is 27 inches, and the width is 29.75 inches. The fuel type is electric, the install location format is outdoor, and tonnage is 1.5, while its Voltz Hz phase clocks in at 208-230/60/1. The unit often comes in metallic grey color, but orders can also be placed for units in a few other colors.
Warranty
This central air conditioner has a primary warranty of 10 years for conditional parts.
Performance (Compressor options)
This central air conditioner uses a scroll compressor, which employs a relatively lower amount of moving parts, which leads to maximal efficiency and optimal reliability.
Product Features
Rust-Resistant Feature: The screws used for this air conditioner are resistant to rust, and this was confirmed via salt spray testing over 1,500 hours during manufacture.
Easy Access: As it comes with an expanded service valve space, the air conditioner has a minimal working zone of just 27 square inches, allowing for effortless access. Access is not just easier, but it is also much faster than when compared with other models. This unit also has about one-third fewer cabinet fasteners; getting access to the parts and removing the panel is not stressful.
Eco-Friendly Design: In an era where there are legitimate concerns about climate change and global warming issues, it is understandable that users are now more interested in eco-sensitive products. The Rheem-Ruud 3 Ton 16-SEER central air conditioning system is known for its eco-friendly nature. For example, it makes excellent use of chlorine-free R410-A refrigerant. This refrigerant comes already charged with the unit and is ready for use.
Extra Features: This central air conditioner comes with many extra features that aid in optimizing its performance. It is made up of an outdoor air conditioner and an indoor air handler (which comes complete with a fan coil and blower). It provides the fullest cooling comfort and gets even extra warmth during winters; the user can use its heat strips. Other extra accessories include copper lines, all aimed at making sure that the user gets the greatest enjoyment.
Noise Level
For lovers of quiet central air conditioner, this is a perfect choice. With an ideal fan orifice, it ensures proper optimization of the airflow and reduces the unit sound. The split system air conditioning system comes with excellent noise control features.
Energy Efficiency / SEER  (seasonal energy efficiency ratio)
Efficiency matters a lot when it comes to the selection of the ideal central air conditioner. The Rheem-Ruud, 3 Ton RA1636AJ1NA unit, has efficiency ratings of as much as 16 SEER and 13 EER, one of the best of an air conditioner in this series.
Installation and Usage
For users who do not have the technical expertise in installing the air conditioner, there are several independent professionals from the brand that can help you with it. The team includes reliable plumbers or experienced contractors, all of whom can easily help with the water heating, cooling, and heating needs. You can easily book on their website and get everything related to installation fixed. There is also the possibility of consulting with and utilizing your registered HVAC contractor's services when it comes to the proper installation. So, if, as a user, you do not have the needed skills or expertise, that is not a problem at all.
---
Final Thoughts
There are different kinds of central air conditioners, but the Rheem-Ruud 3 Ton 16-SEER air conditioner is one that can be confidently recommended. It gives one of the highest returns of value for money invested. If you want your home to get optimal cooling or heating all year round, this is the product for you.
Maintenance is easy with no stress, and to get swift access to the customer care center can also be done via a QR code. With an impressive combination of excellence, advanced technology, and incredibly-high levels of efficiency, this is a central air conditioning system for all.
---
Read also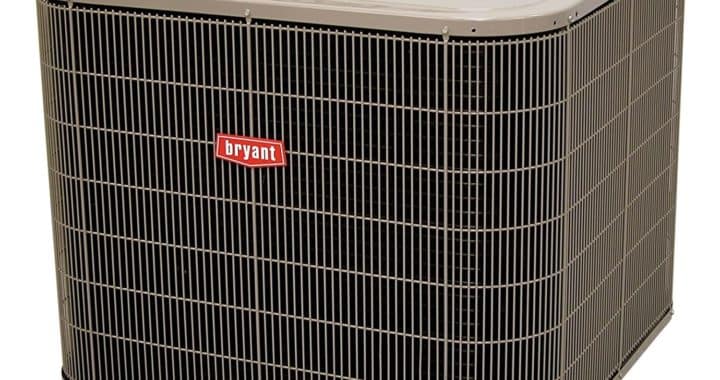 Bryant has come up with its fantastic Preferred Series air conditioners, and whether you go for the one or two-stage unit or even the Preferred Compact model, you can be sure of getting the best indoor comfort. These air conditioners are designed to give you steady and quiet performance over time. Pros Cons Design, Size […]
0 comments
There are several brands out there for air conditioners, but Amana truly stands out. The Amana ASX14 central air conditioner is one of its products that has found favor with many clients. This is one air conditioner that can be truly described as reliable and excellent. It is affordable, efficient, and effortless to maintain. Pros […]
0 comments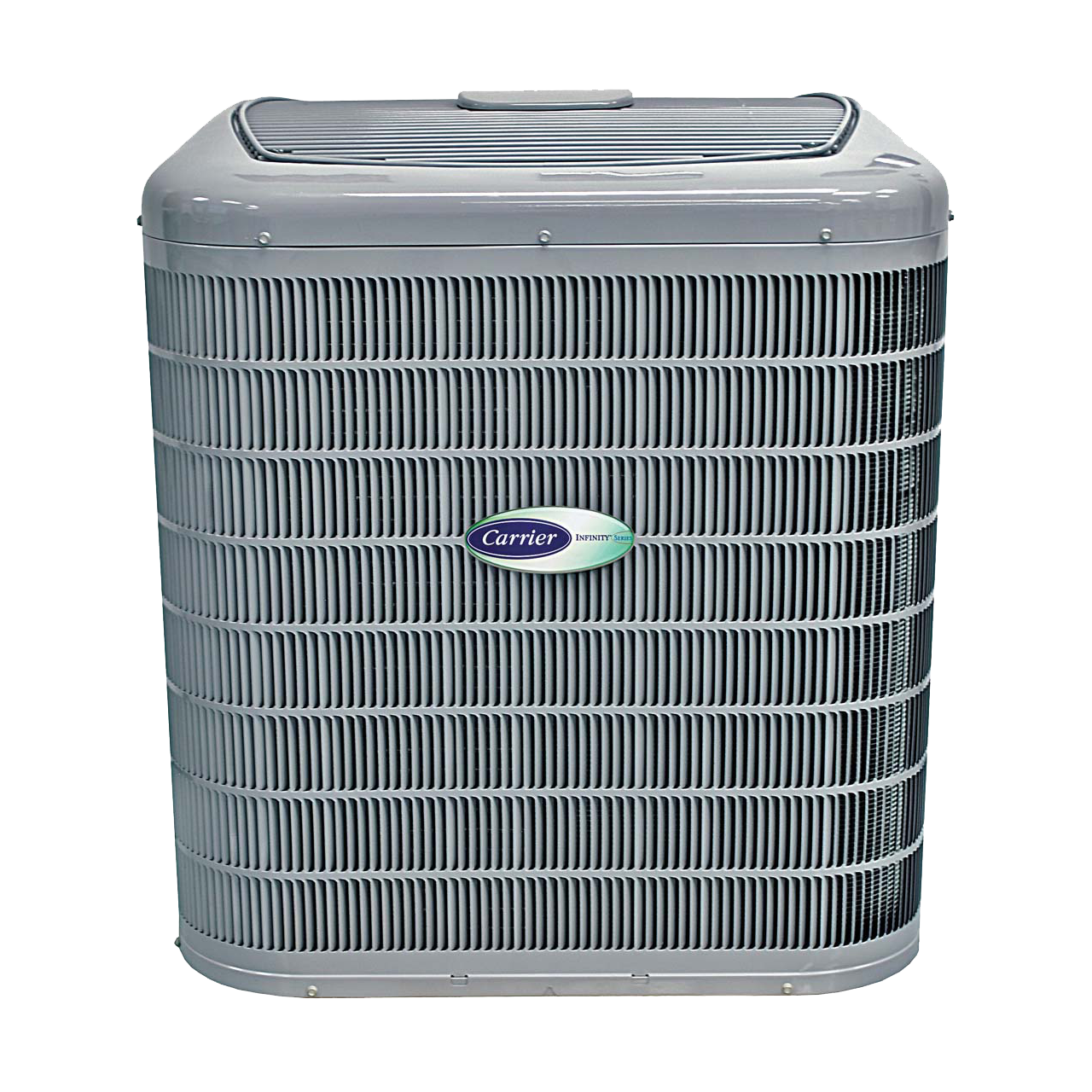 There are many central air conditioners in the market. Still, not many can be compared with the Carrier Infinity 21 central air conditioner, which will focus on this review. From outstanding performance to really advanced technology that sets it apart, it is clear why the Carrier Infinity 21 central air conditioner is a popular choice […]
0 comments