Air purifiers are not considered to be necessities in your households as yet. Some families do have them, but most don't. You might see them in commercial facilities, but they will become a part of our homes.
There are hundreds of units available, claiming to be the best performance. But how do you know which one to go for? A significant issue associated with these air purifiers is their cost.
Does an expensive air purifier guarantee quality air? How much do you have to pay for it?
How Much Should You Pay to Breathe Well?
Air purifiers are still relatively new as consumers don't have much objective information. Even if they are present in laboratories, medical centers, and hotels, they are still not quite the staple in today's supermarkets.
However, these units are already becoming a regular part of households in the US.
Air purifiers clean the air around you and make it easier to breathe clean and fresh air. They are quite handy for people who have breathing problems or allergies.
But one of the reasons why these units are not becoming quite a trend is that people don't know how much they need to spend on them.
So, the question is simple; how much should you spend to breathe wholesome air around the house? And in today's post, we will explore this in detail.
Scroll down to read further.
---
Is an Expensive Air Purifier Truly Efficient?
So, what's the actual cost of an air purifier? You can even ask around for a check, and most people won't be able to give you a clear answer to that. However, cheaper options are available, and they sound pretty attractive with their price tag.
But the thing is, they are not as effective in providing quality air. But you can still get at least one purification function in such a unit.
Cheaper units range from around $50 to $70. So you can expect that a $125 unit will come with at least one HEPA filter, which will only cover a small area. Using such a unit to cover a large area will not work, and its filter will quickly become saturated.
On the other hand, a larger unit covering larger areas will have more than one filter. As a result, its filters will not become saturated as quickly as in the case of cheaper units.
But the cost will double and even triple in some cases. And it automatically becomes more powerful to work in smaller areas.
---
Be Wary of Those Low-Cost Air Purifiers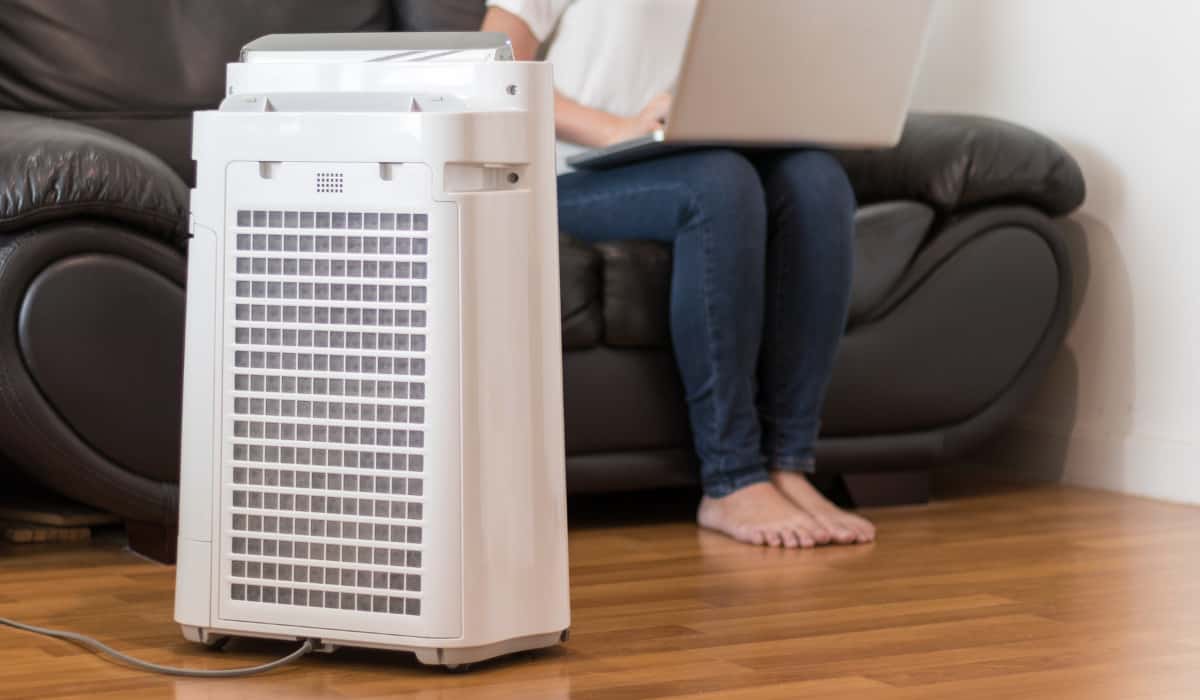 You have to be cautious of those low-cost units. But when going for an expensive unit, you also have to consider the cost associated with replacement filters. These replacement costs can increase your annual bill quite significantly.
Expensive units have more filters and filtering technologies in them. That is why they are expensive in the first place. With more filtering technologies, these units become more powerful. But it also increases their replacement costs.
Some units even come with eight filters to ensure you get cleaner and healthier air to breathe for longer. But replacement costs of such filters also increase, though you won't have to deal with replacements often because eight filters don't wear out quickly.
In comparison, you also need to be careful with those cheap air purifiers that claim to eradicate pollutants. Instead, they will release nocive gasses into your home. And they won't be as effective in removing those allergens and dust particles from the air surrounding you.
You have to go for the units that don't produce ozone, ultrasound emissions, or other volatile compounds which damage your health.
The price of an air purifier is justified by everything good it can do to your health. Hence, going for those cheaper units is always a bad choice in the long run, both in terms of health and finance.
---
Are Cheap Air Purifiers That Bad?
Without a doubt, quality comes with a price. Similar is the case with appliances, and air purifiers are no different. So, you might be unable to find a quality or highly efficient air purifier that will cost you around $150.
These units are only partially effective, and you will need additional apparatus to make the unit work properly and for a longer period.
With a cheaper unit, you can only cleanse a small area, which will only be helpful for a single room. But you will have to keep the doors and windows closed. It's just as if you are plastering a pierced dam. It will only work momentarily, but it's a complete fail in the long run.
Wherever you air your house, your unit will have to start again. Cheap units already have a limited filtering capacity, to begin with. So, they are only effective when they are covering a smaller area.
---
The Value for Money With Quality Units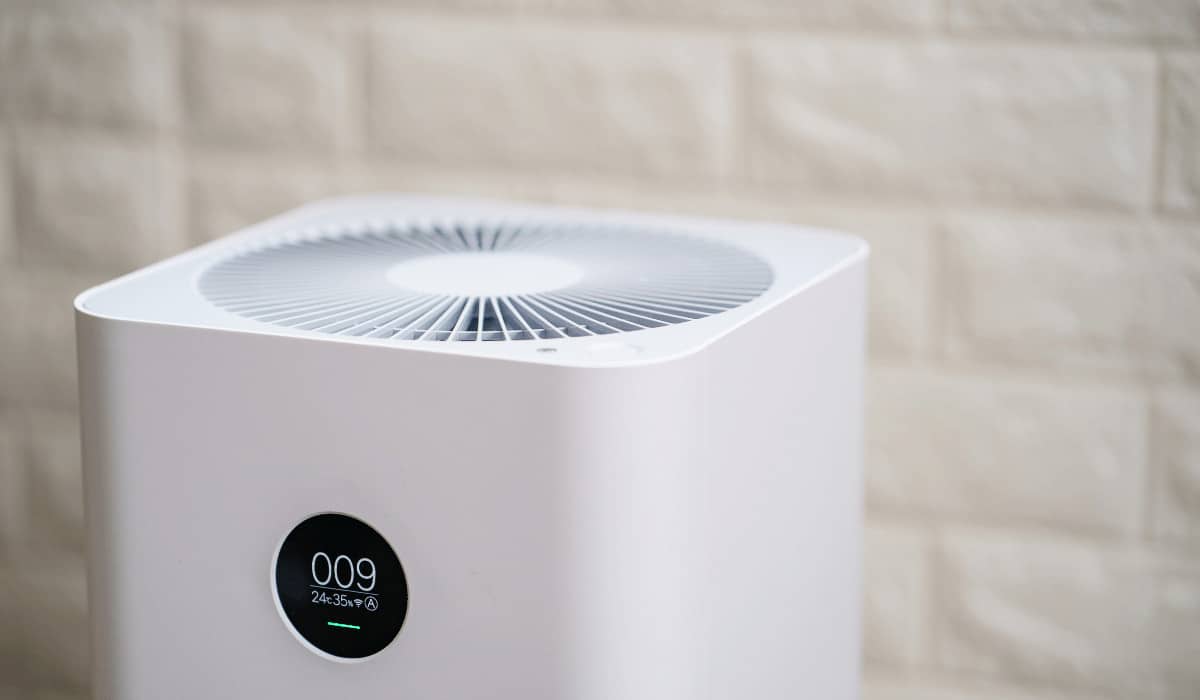 Initially, you will have to pay more for an expensive unit. This is because the price can be significantly higher than the cheaper alternatives. But these costly units provide you with value for money as well.
Cheaper units might be good for your pocket, but they are ineffective performance. This is because they cannot cover a larger area, and you are only limited to using them in a single small room.
You will also have to replace their filters more frequently, and they won't be as effective in cleansing the air you breathe. So you are already compromising your health to save a few dollars.
On the other hand, going for an expensive unit is better. You might pay more upfront but get top-notch performance as a reward. These units come with multiple filters. They are potent with more filters, and you don't have to replace their filters as often.
These units can cover a larger area with more filters, and their filters don't get saturated quickly. Besides that, they also come with a range of other features. For example, most of them come with automatic shut-off features.
They can sense when the air quality is good and automatically shut down and turn on when needed. As a result, they can save energy and increase their lifespan to a good extent.
These units also feature automatic sensors to assess the air quality and switch between different functions to provide you with the best quality air to breathe in. These units can let you know the current room temperature and humidity levels.
Such a unit efficiently becomes your assistant in treating air quality, and you don't have to worry about this aspect. These are only some of the features you get by going with the utility units.
Expensive units are much better build-wise, and their lifespan is much longer. Therefore, they will continue to serve you for a long time, reducing your maintenance costs significantly.
---
Cost of Filters
There are air purifiers without filter costs but let's be real here. The best air purifiers are those with filters. And if an air purifier has a filter, you will have to clean it (if possible) or replace it.
Don't only look at the price; see the filter's life. And don't trust manufacturers. They usually add several months extra, similar to car sellers' state fuel consumption.
For example, air purifiers for general air quality – Fellowes AeraMax 200 and Winix P300. They both have carbon pre-filters and True-HEPA filters. But filters cost per year is $46 versus $70.
Allergy air purifiers filters cost example.
IQAir HealthPro Plus and Alen Breathesmart.
Both can cover more than 1100 square feet of large spaces. Both are of excellent quality and are powerful. We calculated filter costs per year.
IQAir HealthPro Plus filters cost between $145 – $270 (depends on your indoor air quality – how often you will replace them)
Alen Breathesmart filters cost between $59 and $109 (depending on the filter model you choose – HEPA-pure, HEPA-silver, HEPA-OdorCell, or HEPA-FreshPlus filter).
You can see that even with the most expensive Alen filter, you pay much less than IQAir.
---
Energy Consumption
Energy used by an air purifier is another important thing you must consider. You have to remember a few things – air cleaner energy usage (watts), how regularly it will work, and how many fans speeds it has. 
Watts

. This is usually stated in the user manual and on the air purifier. 

Work time.

 Maybe you have read that you have to run an air purifier only for 1 hour, and it will clean the air. Yes, it will mostly, but new pollution particles twist in the air almost always. So you have to turn it back on after a while to keep your indoor air clean. Usually, you will keep an air purifier on for between 8 to 10 hours per day.

Why are 

fan speeds

critical? For example, the air purifier has 4 fan speeds; it will clean your room with the biggest fan speed and consume the most energy. On the other hand, it will consume a meager amount of power with the lowest, but you will have to run it 24/7 to clean something.
I like examples, so let's look at the top 5 best allergy air purifiers' energy consumption and how much they will cost.
They all are powerful, so to keep it simple, they work 365 days a year, 8 hours per day. 1 kilowatt-hour (kWh) cost 12 cents.
IQAir HealthPro Plus consumes 215W max. That's $6.28 per month, $75.38 per year.
Alen Breathesmart consumes 105W max. That's $3.06 per month, $36.81 per year.
Whirlpool Whispure 510 consumes 39W max. That's $1.13 per month, $13.67 per year.
Blueair 403 consumes 120W max. That's $3.50 per month, $42.07 per year.
You can easily calculate how much your air purifier will cost—multiply kilowatts by 1 kilowatt-hour (kWh) cost with days.
For example, The air purifier consumes 200kW. Cost = 0,200 x 0,12 x 8 (hours per day) x 30 (days) = $5,76 per month.
---
Final Word
Air purifiers provide clean air to breathe throughout your home or office. Healthy air is essential to healthy living, and it becomes even more critical if someone around you has asthma or allergic problems.
Cheaper units can deliver results but only for a limited period. You will also have to compromise on the air quality you are getting, and you will have to deal with much higher maintenance costs.
You will have to pay more upfront for quality units, but you will get your money's worth. These units are much more powerful and come with more features to make your life easier.
It's better to go for an expensive unit and pay upfront than jeopardize your health with a cheaper unit in the long run. Of course, quality comes with a price, but you also get durability and value for money in return.
I am here to make your decision easier and determine which air purifiers do the job best. Feel free to read my air purifier buying guide and check air purifier reviews.