Honeywell True HEPA HPA300 Air purifier Review
Honeywell True HEPA HPA300 Air purifier with Allergen Remover can significantly increase the quality of your indoor air and keep you apart from allergies, asthma, and other respiratory difficulties. Confirmed for Large Rooms up to 465 square feet (43 square meters), 4 air cleaning levels, equipped with powerful filters and other great features. 
Pluses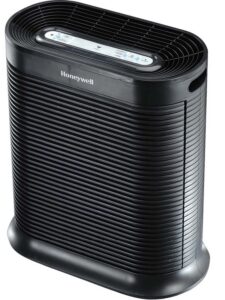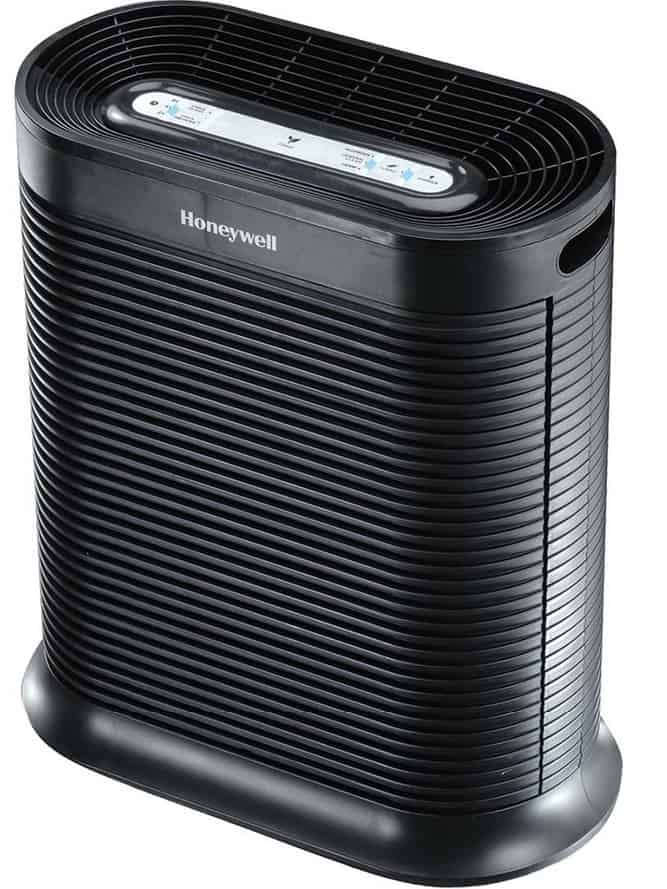 The powerful, high CADR rating
Filter change indicator, timer
Light dimmer
Energy star qualified
Minuses:
No auto mode, no air quality sensor
Quite a big size
---
Design, size, placement
Control panel of the Honeywell True HEPA HPA300 Air purifier is on the top of the unit so it is very easy to access it. In front of the unit comes large front grille where the air is being sucked in. Behind the grille are pre-filter and True-HEPA filter. Air Purifier is quite large – height is 22.4 in (57cm), width is 20 in (51cm) but depth is 10.8 in (27cm) and it weighs 17 pounds (7.7 kg). To carry it from one place to another you will need to use both hands and side handles.
---
How it works and what sources of indoor pollution destroy
When it comes to performance you don't need to worry. Honeywell HPA300 works perfect, pre-filter captures larger particles but true HEPA filter completely catches up to 99.97% of airborne allergens, 0.3 microns and greater, that move through the filter. Honeywell HPA300 easily captures smoke, pollen, pet dander, mold, spores and most of the household dust.
---

Features
This model is allergist recommended. In a survey in the United States, it got a lot of top picks – more than any other model.
Honeywell HPA300 doesn't have an auto mode and air quality sensor but it has a lot of other useful and necessary features.
 

Automatic shut-off timer can be set on two, four or eight hours

3 air purification levels and a Turbo speed

Automatic filter replacement notices on the outside of the unit when you need to change the filters.

Control panel light dimmer.
---
Noise level
The Honeywell True HEPA HPA300 air purifier is very quiet while running on low speed but it" very loud on turbo setting. So for everyday use, it is very OK, but when you need fast cleaning then it will be loud. That's very normal because noise means that the unit works and airflow makes noise.
---
CADR, CFM
Dust score: 320
Smoke score: 300
Pollen score: 300
---
Maintenance and upkeep
Like many other air purifier manufacturers also Honeywell recommends cleaning air purifiers at least once every 3 months. Clean the unit with a dry cloth to wipe the outside surfaces of the air purifier. Remember to not use water.
This Pre-Filter needs to be replaced every 3 months. To change the pre-filter you just need to open the front cover – super easy. 
True-HEPA filter needs to be replaced once a year. No tools required to change the filter.
If you don't clean air purifiers frequently or forget about the filters change the unit will make you know about that starting to run louder. The unit is energy star qualified, on the turbo setting it uses 129 watts energy and only 42w on the low setting. That's less than most of the electronic devices in your home.
---
Summary
Overall Honeywell HPA300 air purifier is a really great unit for general air cleaning, for those who suffer from allergies. Many specialists call this unit Allergen Remover. I have to agree. The air purifier covers large space, captures most of the airborne pollutants, it doesn't require magnificent maintenance. Honeywell HPA300 is definitely one of the best and most affordable units on the market.
---
Specifications:
 

 

Air Purifier

Coverage (sq ft / m2)

465 / 43

Price

Filtration system

A fan moves air through the filters
Odor-reducing pre-filter
True HEPA filter
Captures 99.97% of airborne particles as small as 0.3 microns and larger

Purifies

Pollen, lint, hair, spores, mold, pet dander, dust mites, and most of the household dust, bacterias, and smoke particles. Absorbs low household odors.

Air change per hour (Based on an average coverage ~500 sq ft)

4

Filters price

Filters cleaning and (or) change

Replace Carbon filter every 3 months, replace HEPA filters annually

Filters cost per year

~$95

CADR

Dust: 320

Smoke: 300

Pollen: 300

Fan speeds

4

Noise level

Quiet on low, loud on high

Controls

Electronic

Air quality sensor

Filter change indicator

Auto mode

Programmable timer

Remote control

Carrying handle

Energy star

Energy usage (max)

129W

Voltage

120V

Ozone emission

None

Size (in / cm)

H: 22.4 / 57

W: 20 / 51

D: 10.8 / 27

Weight (lbs / kg)

17 / 7.7

Warranty

5 years limited

 

Overall Rating (max 5)

15% Price/performance

5% Design

35% Performance

15% Features

10% Noise level

20% Maintenance & Upkeep

Conclusions, recommendations
Note: Though Clean Air Delivery Ratings (CADR) can be found for a large number of favorite brands, many of the most well-respected companies in the air purification field do not give CADRs to their purifier. This should in no way bias potential customers against them.
---
 

Read other Air Purifier Reviews: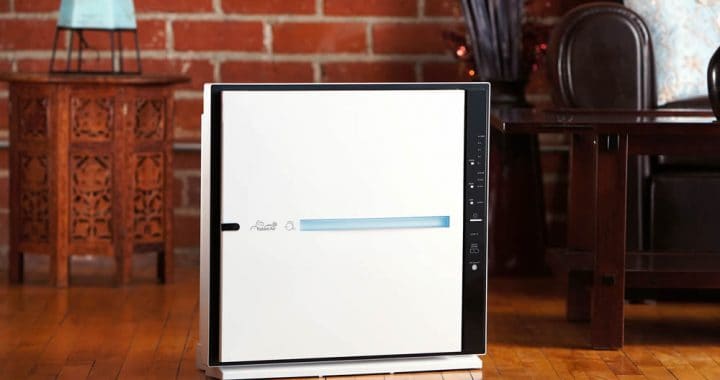 This brand is trying to reach the top of the air purifier category and their Rabbit Air minusA2 ultra-quiet HEPA air purifier is helping them to do just that. Not only is the price lower for this model, but it also has some of the best features we have seen on something within this range. […]
0 comments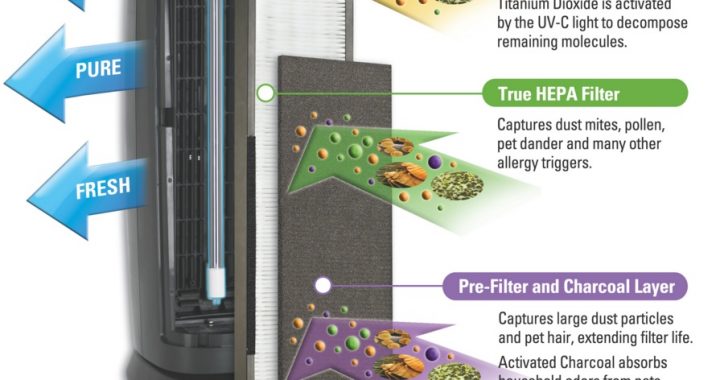 The Germ Guardian AC5000 3 in 1 True HEPA air purifier with UV Sanitizer and odor reduction is one of the best sellers. This air purifier costs around $100 to $150. The Germ Guardian AC5000 is recommended for rooms up to 190 square feet (18m). Pluses: Minuses: Design, size, placement The Germ Guardian AC5000 looks […]
0 comments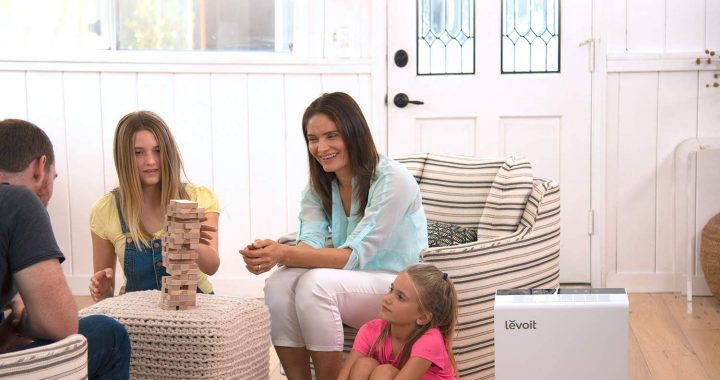 If you have asthma, sinus problems, or allergy, having a hassle-free purifier that you can count on each and every day is important. Further, if you want to improve the air quality in your home, an air purifier is also a great choice. After all, indoor air quality is frequently much worse than outdoor air […]
0 comments