Top 10 Best Ceiling Fans for Bedrooms
The bedroom ceiling fan has many advantages that many homeowners tend to ignore. Apart from providing a cool breeze independently, it also offers significant savings in energy costs when running along with the AC. Besides, the ceiling fan also enhances the interior decoration of your bedroom.
Selecting a ceiling fan for your bedroom among so many brands is not so easy. You may require doing a thorough research of all the available brands to find out the best among them. That does not sound practical.
However, it is much easier if you have to select the one from a list of top 10-12 bedroom ceiling fans. To assist you in the selection, we will share with you the reviews of the top 10 best bedroom ceiling fans.
Also, the requirements of a bedroom ceiling fan are different than the ceiling fans for other rooms. Therefore, we will also provide information on those special requirements to be considered while selecting the ceiling fan for your bedroom.  
Top 10 Best Ceiling Fans for Bedrooms
The Honeywell Sabal Palm 52-Inch Tropical Ceiling Fan has a class of its own. This superb quality, bronze finish fan has four wooden blades hand-carved to create attractive leaf design. The Tuscan sand glass bowl light adds to the attraction and provides a superior aesthetics that can match with any type of bedroom interior.
On the performance front, the fan is equipped with a quiet motor making it ideal for the bedroom to have a refreshing whole night sleep without any disturbance.
The reversible motor ensures round the year comfort in all seasons.
Pros
Incredibly stylish & high aesthetics

Suitable for all seasons

Tri-mount capability

Low noise operation

Ideal for mid to large size rooms
Cons 
The lighting effects are less impressive
Verdict
If you are searching for a low noise level ceiling fan for your bedroom with classic looks and sufficient airflow, the Honeywell Sabal Palm 52-Inch Tropical Ceiling Fan offers you an excellent alternative.
---
With three blades of 44" each, the Harbor Breeze Mazon 44-in Indoor Ceiling Fan provides airflow of 4,545 CFM, making it suitable for small size bedrooms. The modern design of the fan makes it an outstanding air circulation appliance among the many bedroom ceiling fans available in the market.
The low noise levels make it a perfect choice for your bedrooms. The 3-speed motor has a reversible direction option making it suitable for all the season of the year. Besides, the remote control with a wall cradle offers you a very high level of convenience.
Pros
Perfect design for a small room

Modern design

Remote control system

Reversible motor direction

Low noise level
Cons 
Verdict
The Harbor Breeze Mazon 44-in Indoor Ceiling Fan is a beautiful choice for a small bedroom with an area of up to 100 sq ft.
---
The three-blade ceiling fan with 42" blade size is ideal for small bedrooms in your home. With an airflow of 2,897 CFM, the Westinghouse Lighting 7876400 is pretty useful for the room's dimensions up to 100 sq ft. Besides, the 53 watts energy consumption gives the fan efficiency of 55 CFM/ Watt.
The reversible direction option makes the fan suitable for multiple seasons round the year. Besides, the three fan speeds allow you to adjust the velocity according to your comfort level. The fan also has an integrated light kit with an opal frosted glass enclosure.
Pros
Quiet operation

Lifetime warranty on motor

Included light kit

Dual direction motor
Cons 
Suitable for small rooms only
Verdict
If you want a simple ceiling fan at a decent price range for your small bedroom, the Westinghouse Lighting 7876400 offers a perfect option for you.
---
The Westinghouse Lighting 7801665 Comet is a high ceiling fan for your large bedrooms. The five 52" size blades generate a decent airflow of 3,589 CFM. With 57 watts of electrical consumption, the fan offers an efficiency of 63 CFM/Watt.
The matte black or marble finish offers a superior look to the ceiling fan, making it suitable for a wide range of interior setups. The light kit enclosed in a frosted glass adds to the soft & soothing appearance of the fan.
The reversible motor operation offers comfort in both hot & cold weather conditions. Besides, the remote control adaptability and the dual mounting options make it a highly convenient ceiling fan to operate.
Pros
Effective for large rooms

Suitable for all weather conditions

Dual mounting

Remote control adaptable

Lifetime motor warranty
Cons 
Illumination is not bright
Verdict
If you are looking for an active ceiling fan for your large bedroom that can also blend well with any of your interior decoration, the Westinghouse Lighting 7801665 Comet would be a perfect choice for you.
---
The Hunter Fan Company Hunter 53091 Ceiling fan offers a superior design fan fitted with, LED light enclosed with toffee glass. The super-powerful airflow ensures that you get the cool breeze while you sleep undisturbed due to the quiet running of the ceiling fan.
Perfect for large rooms, the fan comes with the dual-direction option for different seasons. The pull chain mechanism makes it very convenient to adjust the speed and on/off functions of the ceiling fan. The high-quality fan motor makes it a long-lasting fan, and the blade material used enhances its durability even further. 
Pros
Attractive design

Reversible fan motor

Pull-chain control

Quiet operation

High durability
Cons 
Verdict
Your search for a quiet and powerful ceiling fan would end with the Fan Company Hunter 53091 Ceiling fan if you particularly wish to have it for your mid-size room.
---
The Big Ass Fans Haiku L Smart is an ultra-modern, high-tech bedroom ceiling fan for your bedroom. It has a wide seven fan speed options to select from. The fan has superb design along with a high level of control features.
The fan has a remote control system. In addition, you can control this superior technology fan through its exclusive smartphone app. Further to these controls, the fan can also be operated using the latest AI platforms like Alexa and Google Assistant through voice control. 
Pros
Superior design

Highly functional remote control

Controllable through smartphone

Voice control through the latest AI platform
Cons 
Verdict
If you want a superbly designed high-tech ceiling fan for your midsize bedroom, the Big Ass Fans Haiku L Smart would be your smartest choice.
---
The Hunter Dempsey Indoor Low Profile Ceiling Fan is an ideal fan for the bedrooms with low height ceilings. The modern design, coupled with the LED light enclosed in a white glass keeps your bedroom contemporary. Besides, the dimmable LED lights allow you to adjust the ambient illumination to your comfort level.
The reversible fan motor allows for an all-season operation offering great comfort and savings on the energy bills throughout the year. The highly functional universal remote control facilitates you to control the fan on/off and speed control very conveniently from anywhere inside the room.
Pros
Modern design

Suitable for all seasons

Highly functional remote control

Perfect for low ceiling rooms
Cons 
Verdict
Hunter Dempsey Indoor Low Profile Ceiling Fan is a wonderful option for those who are looking for a modern design low profile bedroom ceiling fan.
---
The silicon steel noiseless DC motor is the unique feature of the Reiga 52-Inch DC Motor Ceiling Fan. In addition to this, the fan is also fitted with LED light, which changes its color with temperature. The fan is reverse-direction-capable, which makes it suitable for round the year running while providing substantial energy savings in all the seasons.
The fan is included with a remote control that can easily control six different speeds of the fan as per your requirements.
Pros
Noiseless running

Six fan speeds

Reversible operation

Remote control

Energy efficient
Cons 
Verdict
The Reiga 52-Inch DC Motor Ceiling Fan offers a highly efficient air circulation option at a minimum noise level, making it highly suitable for all bedroom sizes.
---
The Fandian 42Inch presents a unique retractable blade fan for your bedroom convenience. Besides, it offers an innovative LED light that can last for up to 60k hrs. The 42" fan is an ideal buy for small bedrooms offering very effective air circulation at decent efficiency.
Moreover, the silent motor provides noiseless surroundings to allow you a good refreshing sleep for the whole night.
Pros
Retractable blades

Quiet operation

Innovative highly durable LED light 
Cons 
Verdict
The Fandian 42Inch offers a quiet fan with modern design and highly durable innovative LED light.
---
The Honeywell Duvall 52-Inch Tropical Ceiling Fan is a perfect ceiling fan for the large bedroom areas or living rooms. The tropical fan with 5 ETL wet rated wicker blades and bronze finish offers durability as well as performance. Besides, the fan offers a highly attractive design to blend well with any of your bedroom interiors.
Pros
Superb aesthetics

Powerful airflow

Easy installation
Cons 
Can't withstand tough weather conditions
Verdict
The Honeywell Duvall 52-Inch Tropical Ceiling Fan is an ideal buy for those who want to have a high performing fan offering impressive aesthetics for their bedrooms.
---
Bedroom Ceiling Fans Buying guide
After going through the reviews of top-10 best ceiling fans for bedrooms, it would be useful for you to know the factors to be considered while finalizing the best bedroom ceiling fan for your purpose. We are presenting here those important factors to help you make the right decision.
Fan size
First things first. The size of your ceiling fan is determined by the size of your bedroom. And you need to be very careful while choosing it. 
On the one hand, if you go with a smaller than the required size, air circulation will be improper and inconsistent. On the other hand, if you get a buggy, you'll waste your hard-earned money. 
| | |
| --- | --- |
| FAN SIZE | ROOM SIZE |
| Below 30 inches | Under 50 sq ft |
| 30-37 inches | 50-75 sq ft |
| 37-45 inches | 75-100 sq ft |
| 45-55 inches | 100-225 sq ft |
| Above 55 inches | Over 400 sq ft |
Airflow
Airflow is measured in CFM (Cubic Feet per Minute) and is one of the most important factors to be considered before the final purchase. It is defined as the volume of air generated by the fan in a minute.
The power consumed in delivering the maximum airflow is donated as airflow efficiency. Thus, the fan with higher CFM efficiency would consume less power. 
According to Energy Star, 75 CFM per watt is the minimum efficient value for a ceiling fan. Good CFM rating is considered in the range of 4000 to 5000, while better ones range between 5000 and 6000. And ceiling fans with a CFM surpassing the value of 6000 come in the most efficient and desirable category.
Number of blades
The number of blades in the ceiling fan defines its efficiency to provide consistent and ideal airflow. This factor directly depends upon the choice of the customer at the time of purchase. 
Clearly, a ceiling fan with more than or equal to 5 blades would provide better airflow efficiency as against the 3-4 bladed counterparts.
This way, the CFM rating of a bedroom ceiling fan is directly proportional to the number of blades. 
In addition, the number of blades also governs the style and looks of your interior decoration. While, a 5-6 blade fan provides a conventional, traditional, and soothing style, a 3-4 bladed ceiling fan gives your bedroom a sleek and eye-catching appearance.
Noise level
Noise rating is certainly an important factor for ceiling fans, especially in spaces like bedrooms. To get a sound refreshing night sleep, you would want your ceiling fan to be as silent as possible.
While going for the bedroom ceiling fan, ensure that the fan has a noise level below the rating of 55 dB.
Control
A standard ceiling fan generally has three modes of operation viz. pull chain, wall control, and handheld remote control.
PULL CHAIN: A pull chain is attached directly to the fan and offers a highly convenient and easy method to adjust its speed, on/off, and even controlling the light (if featured). This is the most common mode of control in bedroom fans.

REMOTE CONTROL: The remote control, as its name suggests, is obviously the most convenient method of all. With a handheld remote control unit, you can control all of the features of your ceiling fan from anywhere in your room with just a press of buttons.

WALL CONTROL: Wall control includes an on/off switch and a regulator for speed adjustments, similar to the controls of a standard light lamp. It is generally located near the doorway of the room and is thus a good way of alarming yourself to switch off the appliance before leaving the room.
Many of the ceiling fans feature a two-way mode of control by offering both wall controls and remote control, making them an even more convenient and worthwhile option.
---
Advantages of Having Bedroom Ceiling Fans
Being available under an affordable price tag, ceiling fans are one of the most convenient, pocket-friendly, and efficient ways of getting relief from the scorching heat of summers.
Though they are not the best of ways to drop down the room temperature, they offer great comfort by providing consistent airflow in the room. And for this reason, they form a perfect pair with appliances such as ACs. 
The following are some of the merits of installing a ceiling fan in your bedroom.
Ceiling fans are stylish and alluring. And thus, it offers a wonderful way to enhance your home decor.

They create a breezy environment in your room that promotes evaporation and thus provide a relieving sensation against higher temperature.

They stay quite cool in your pocket and are much more feasible as against some heavy appliances like ACs and desert coolers. 

Having a basic motor-driven working, these appliances consume very low power and, in turn, cut on your electricity bills. With such low power requirements, they can also be operated easily through a battery backup/inverter in case of a power cut, unlike ACs.

These appliances, as already mentioned, form the best pair with ACs by boosting its efficiency and also providing a uniform cool breeze throughout the room.

They are also a great solution for issues like mosquitoes, bugs, bees, etc. that hinder your sleep.

Being installed on the ceiling, they offer very safely working, especially for homes with small kids.

There is an ocean of variety of bedroom ceiling fans available in the market, with each having a different specialty.
---
Final Thoughts
So, these were all the important inputs needed to make the right decision to buy the most suitable ceiling fan for your bedroom. We hope that these inputs were helpful in making the right decision.
---
Read also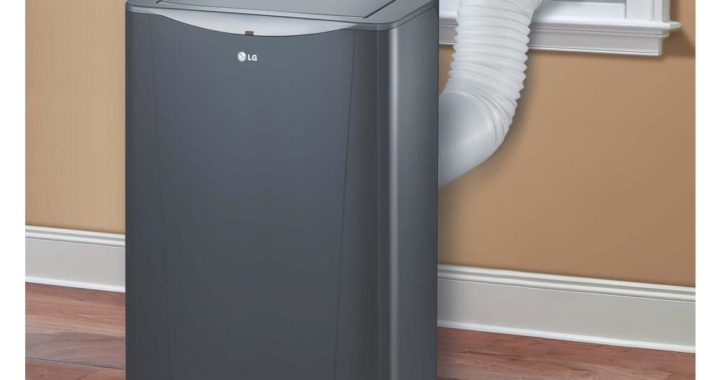 LG is an industry leader when it comes to the manufacture of some of the best portable air conditioners in the market. In this review, the focus is going to be on LG LP1417GSR 115V Portable Air Conditioner. Some of the best features of this product include its incredibly sleek design and its brilliant LCD […]
0 comments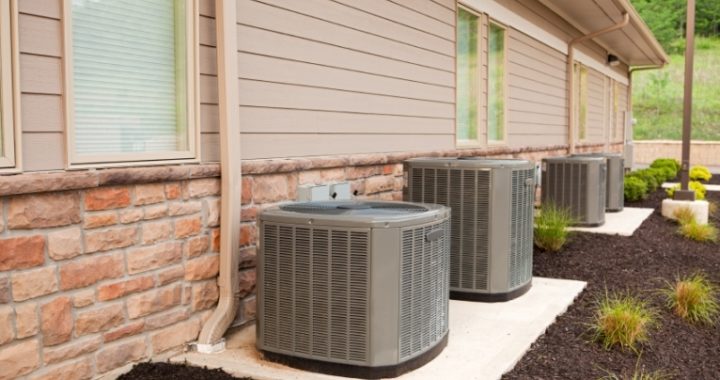 In this article, you will be geared with the essential details about the central air conditioner. Keep reading and find out more! Central air conditioning, simply known as central AC, is a system wherein air is cooled at a central location and being distributed to and from rooms by a fan or more and ductwork. […]
0 comments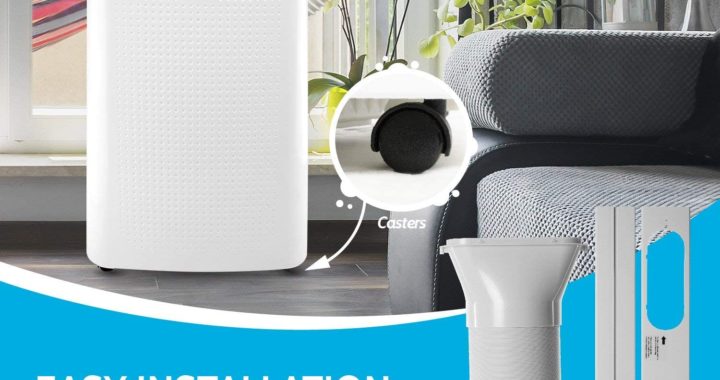 With wireless connectivity features and sheer 12,000 BTU of cooling and heating power, the RolliCool COOL310 portable air conditioner is one product that can help you gain perfect control over the climate in your home with no stress. Truly, this air conditioner uses the latest technology to improve the quality of life. Pros Cons Design, […]
0 comments