What is Through-the-wall Air Conditioner? 
Read throughout this article and find out important details about a through-the-wall air conditioner. Keep reading!
Finding the right air conditioner could be a challenge since there could be various options to choose from. Based on the type of space that you want to cool down, it might be tough to know which one is the right fit for you. And a kind from these different air conditioners is the through-the-wall air conditioner. We'll get to know more about this type below. 
Top 5 Best Through-the-Wall Air Conditioners
Before we start the guide and learn new things, you need to understand about Through-the-Wall Air Conditioners check currently the best through-the-wall ACs on the market.
Koldfront WTC8001W is perfect for medium-sized places up to 350 square feet large. It can also heat spaces, but heating capacity is much lower – max 100 square feet large areas. This AC is very efficient runs at a low cost. The unit is equipped with many features and newest technologies – remote control, digital display, timer, thermostat, and more.
Pros
Very efficient, low operating costs

Budget-friendly price

Sleep function

Quite quietly operation
Cons
Heating capacity much lower than cooling capability
---
2. LG 9,800 BTU Through-the-Wall Air Conditioner
The LG LT1016CER Wall Air Conditioner provides excellent cooling without losing your window view. It has 9,800 BTU's cooling power and it can cool spaces up to 450 square feet large. The unit comes with several features such as remote control, auto restart, washable filter, and more. LG AC allows you to adjust the air-flow direction using the louvers.
Pros
Energy-efficient – CEER 10.6

24-hour timer

Built-in thermostat

4 operating modes
Cons
Requires expert installation

---
Friedrich Uni-Fit AC has a very sleek design, it won't take much space in your room. For spaces up to 450 square feet, this is one of the best choices AC. Made for supreme comfort, with great cooling and heating. Friedrich Uni-Fit can be operated remotely using your phone and it is compatible also with Google Home and Amazon Alexa.
Pros
10,000 BTUs of cooling ability

Washable anti-microbial filter

3-speed fan

Built-in WiFi
Cons
Lack of seal for 'fresh air' vent

---
Perfect Aire provides an all-in-one house comfort solution. This AC comes with 14,000 BTU cooling power, it is easy to install and it can cool spaces up to 500 square feet. So the unit is very powerful and at the same time energy-efficient with EER 10.5. The unit provides many features including automatic operating mode, remote control, nighttime operation, and more.
Pros
Powerful cooling

Four-speed fan

Timer

Remote control with a built-in thermostat
Cons
Fairly easy to install however installation instructions are incomplete

---
Keystone 14,000 BTU Through-the-Wall Air Conditioner is one of the most powerful on the market. It can cover spaces up to 700 square feet and provide year-round comfort. Despite its superb power, it has a 9.5 energy efficiency ratio. AC is equipped with several cool features such as remote control with a built-in thermostat, 3 cooling modes, auto mode, and more.
Pros
Very powerful AC unit

Front-access filter – easy to remove and clean

Various operating modes including energy saver mode

Electronic controls and LED display
Cons
Need sleeve to install it (Sold separately)

---
What is a Through the Wall Air Conditioner?
Through the wall air conditioner is a unique air cooling device that is around for several years already. The popularity of this kind of AC is now on its peak since many people are looking for more affordable options for air conditioning. 
Also, through-the-wall air conditioners are considered self-contained units. With this, the condenser, evaporator, and compressor are all located right inside the air conditioner. There is no need to install many parts. 
These conditioners are also referred to as wall AC units or wall air conditioners. This is because they are installed in a wall as opposed to on a ceiling on in a window like other air conditioner devices. One side of the unit would face the room that is being utilized to cool while its other side would face the outdoor. 
Wall air conditioners are so unique because they don't take up window space inside your home. And since it is installed on the wall, you can put them almost anywhere in your home, though a window doesn't exist at all. 
---
How Does It Work?
Well, you should know the fact that this kind of air conditioner works almost the same as the window air conditioner. So, once you've already used or seen a window air conditioner unit before, then you might already know almost 90% of how the through-the-wall ac unit works. 
The same with the window AC units, this air conditioner sucks in hot air through its large grill located at the front of the said appliance. This air is then passed by a series of coils that use refrigerant from the compressor of the device to cool down the air. 
If the air is cooled, it is pushed back to the room through the vents that are located on top of the unit's front. The location of the hot air vent is a factor that differs from a wall AC unit and window air conditioner. Window units would have them on the sides and on the back for the wall air conditioners. 
These vents expel hot air being generated by the unit to the outdoors. And this ensures that the hot air doesn't find a way back to your room and spoil the cooling efforts of the air conditioner. 
---


---
What to Consider When Purchasing a Through-The-Wall Air Conditioner?
As you begin shopping for this kind of air conditioner, there are several details that could be helpful once considered. The following factors must be kept in mind:
Cooling Area 
This one is indeed significant. The room size. Calculating the square footage or the area of a room is a lot easier than you could ever think. Simply measure the width and length and multiply the two in order to get the area. 
In terms of triangular shapes, you have to multiply the width and length as though it is a rectangle and then divide the product by two. For a circular room, multiply the radius by itself and then by 3.14. 
In most cases, a room is irregular when it comes to dimensions. With such, simply divide the room into measurable subparts as best as you can, then find the areas and add them all together. 
Noise Levels
Sound intensity or loudness is typically measured in decibels or dB. The dB levels of an air conditioner are reported in the description of the model, and most wall air conditioners make between 50 and 60 decibels of sound. 
So, all air conditioners, which include the through-the-wall AC, make some noise; however, most people favor those who are a lot quieter, particularly when the unit is in the house – in the bedroom specifically. 
BTU or British Thermal Units
A BTU is the amount of thermal energy (heat) needed to raise the temperature of an lb. of water by a degree Fahrenheit. Be wary that most of the time in terms of AC units, BTU numbers are short for BTUs divided by hour. 
It is recommended that you might need an AC with almost BTUs of cooling for every square foot. Also, it is important to realize that buildings having high ceilings, multiple people, and many heat-producing machines need more cooling. 
In the case of buildings that house more than two people, you can add about 600 BTU for every additional person. The kitchen might need an additional 4000 BTU. But, for shady or sunny locations, you can increase or decrease the total BTUs by almost 10%. 
Size
Through-the-wall air conditioners are not restricted by the size of the windows, as are the window units. Nevertheless, you should have, or you need to create a hole all the way through the wall, which would at least fit your desired unit's wall sleeve. Good to know that most units of the same cooling power would fit in the same openings. Most air conditioners are about 25 inches wide, 15 inches high and 20 inches deep. 
EER Rating
EER Rating or Energy Efficiency is a standard efficiency rating intended for all air conditioners. This rating is calculated by taking the cooling capacity per hour, then dividing it by the energy required per hour. This tells you how much energy you might need to pay to get a given amount of cooling. 
For the majority of users, they want a high EER, which means more cooling for less. However, highly efficient air conditioners are a lot expensive. Nevertheless, a good quality one would eventually pay back the extra cost in savings. 
You can calculate the estimated yearly energy cost of the air conditioner based on an electric energy cost of 13 cents per kilowatt, 8 hours a day, and three months a year. 
Heating Options
Some through-the-wall air conditioners could double as heaters. Well, this definitely makes sense. Why? Because the air conditioners are also considered as reverse heat pumps. It is still in the same mechanism yet in reverse. 
However, some elements do not reverse the said cycle; rather, they have the electrical heating element. Still bear in mind that most wall units are not enough to be the sole heat source unless you are in a very limited or small space. They are just excellent supplemental heat sources to keep your garage warm or for a single room alone. 
Size and Installation of Sleeve
Usually, this wall sleeve is a separate purchase from the air conditioner unit. It is a thin metal box that is open on two faces. You have to insert it into an opening in the wall and insert the AC unit into it. 
Voltage
In the United States, the standard electric outlet is 115V. So, once the AC unit is designed to work in this said voltage, simply plug it in. But, some AC units would need a 230V outlet. That's why it's either you must have the special 230V, or you get a professional electrician to make one for you. 
Dehumidification Levels
All air conditioner units dehumidify to some extent because lower temperature air doesn't hold water as well. Air conditioners release the extracted humidity in the form of water out the back of the exterior face by dripping. 
With many units, however, this water tends to simply re-evaporate if it is heated by the warm exhaust of the AC and also by the warm outside air. This dehumidification is then enhanced once fans slowly blow air over the cooling coils letting more air-water vapor to condense. And this is generally what the dry mode on an air conditioner does. 
Warranty
Normally, wall air conditioners have at least a year of limited warranties, and mostly, these are only for the parts of the unit and not the sleeves, electrics, covers, and more. Some companies would have a warranty statement that lists what is being covered and not. Usually, breakages and damages which are not directly associated with the unit manufacture are not covered, such as electrical issues, malfunction from accidental abuse, and problems with the wall where the unit is installed. 
Additional Features for Convenience
Look for a high-quality air conditioner unit that has multiple convenience features. There are units that might allow you to operate the device using a smartphone or setting a timer, so the unit turns off and on once you want it. 
Also, many have a sleep mode, which allows the room temperature to rise throughout the night before returning to the set temperature slightly. This would definitely save energy and will keep you from waking up cold. 
Another one is the energy-saver mode, which runs the fan by itself every 10 minutes or more. It would only turn back the AC on once the temperature is rising above your set temperature. Some also have a remote control, which might have a temperature sensor acting as a thermostat for the air conditioner. 
Take note of these factors in order for you to buy the right through-the-wall air conditioner, which would meet your expectations and needs. 
---


---
What Are the Installation and Cooling Requirements?
If you are planning to install a through-the-wall air conditioner in your home, there is a need for you to consider the room size where the unit would exist. In determining the size unit that you'll need, begin with a suitable amount of cooling power. British Thermal Units can be utilized to measure the cooling capacity of the unit. Take note that the higher the amount of the BTUs, the bigger of the room it would be able to cool. 
Say, for instance, if your room measures 100 to 150 square feet, you would need a unit with 5000 BTUs. Or a room that measures 1200 to 1400 square feet would need 23000 BTUs of cooling power. 
Aside from the size of the room, you must also consider other environmental factors, including a number of occupants, sunlight, and ceiling height. 
Number of Occupants. You have to add an additional 600 BTUs for the cooling power for every additional person over two people. 
Sunlight. Also, consider increasing the BTUs of the unit by about 10% if you will put the cooling unit in a room which receives an abundance of sunlight daily. Or, decrease the cooling power by 10% in a room with only minimal natural light. 
Ceiling Height. Estimating BTU is based on rooms having eight-foot ceilings. So, if you would install the unit in a room having a higher ceiling than eight-foot them increase the cooling power a bit. 
Before installing a wall air conditioner, being equipped with the required factors would help a lot. 
---
Are There Benefits in Using Through-the-Wall Air Conditioner?
Definitely, there are a number of benefits if you prefer this kind of air conditioner. In fact, many people would love to install this one over other kinds of AC. So, here are the benefits you'll surely enjoy out of investing in through-the-wall air conditioner:
It can double as a heater. There are units that might offer you with both heating and cooling functions. That is why this single device could cool you down during summer and also warm you up during winter. And that is a lot cheaper than purchasing two separate appliances for indoor comfort. 
Year-round comfort. Indeed, with this unit, you could enjoy cool air anytime throughout the year. Even in colder months, if hot days pop up, there is no need to worry about suffering through the heat. It would already be stored away if you had this window-mounted air conditioner. 
Less Obtrusive. Using this unit, you don't have to sacrifice a window in the house. This means you could still enjoy the views and open the window to get fresh air without worries or problems. 
No drafts. Through the wall air conditioners slide into a sleeve which is inside the wall, providing you a tight fit. And this design will prevent unwanted drafts from creeping in. 
Safer. A window-mounted air conditioner could easily be pushed and dislodged inside the house. This could make it a lot easier for theft or burglar to break in. But, with a through-the-wall air conditioner, you are a lot safer because they are secured tight. Even if the unit was pushed through, it would be hard for an average individual to fit through the sleeve hole. 
Cheap to run. Well, the average unit costs almost less than $30 a month to run for around 8 hours a day. 
Energy-efficient. Wall air conditioners are a lot more efficient than other types of air conditioners since you could cool a certain room independently. They are also more efficient because they have a tighter seal around the unit, preventing the cold air from escaping. 
So, these are the benefits that you would surely love out of choosing to buy and install a through-the-wall air conditioner. 
---
Frequently Asked Questions
Q: Can I install the mounted unit by myself?
A: Well, it depends on how many tasks you need to too. Do you already have a suitable size on the wall? A wall sleeve? And how expert you are to do so? If you have the sleeve ready, just lift the unit up and slide it in, having help from another individual. Or a specialized help might be needed if there is a need to alter the electrics or the wall opening. 
Q: How to install the sleeve of through the wall air conditioner?
A: Consider the steps below:
Find wall space or avoid an area with electrical, plumbing, or any other household ducts or wires. 

Then, mark an outline of the hole to be cut. 

Next, cut its opening from the inside and take out the intruding wall studs. At about the perimeter of the opening, install a wooden support frame. 

Now, drill guide holes in the exterior and proceed to the cutaway opening. 

To make sure the opening is level, use a leveler. Or, if not, create fine adjustments. 

Here you have to put the sleeve in affixing it to the opening. Follow the instructions and use the hardware that comes along with the unit. 

Finally, insert the air filter. You need to put the front grill on too. Apply insulation, and if you want, have a finishing frame to the wall that would surround the AC. 
Q: Is there anything else I still need to consider when installing the said AC?
A: If the unit is a place already, unplug it first before removing it. If installing a new unit, do not plug it until you're done with the installation and make a good location choice. Besides, consider the height that would reduce the chance of any unwanted problems in the near future.
Q: How to seal through the wall air conditioner to the wall?
A: In most cases, wall ACs come along with foam inserts, which could be used in creating a weather-tight seal. Once needed, you can as well buy extra foam or weather-tight sealing. 
Q: How to clean the unit without removing it?
A: Usually, there is a need for you to check or clean the filter for about once every after two weeks, particularly if you are residing at a location with a lot of pollen, dust, or other fine particles in the air. You must also check the exposed front of the air conditioner for dust. Begin by turning the unit off, of course. Unplug the unit for safety if in case you anticipate doing more. It is also a good idea to lay some cover on the floor to catch falling debris. 
In checking the filter, do the following:
Take off the front grill, which requires no unscrewing or simply flip it down or up or snap it off. 

Second, slip out the air filter and clean it. Change it if needed. Simply wipe it using a damp paper towel, or if needed, you have to bath it in water and soap then let it dry. 

Once the dust is visible on the exposed front, brush it off. For a more serious residue, utilize a vacuum cleaner or a small brush to clean the exposed front of the unit. 
Q: Are wall air conditioners a lot powerful than the portable or window models?
A: Not so. The portable ones are not that energy-efficient, but they could have equal cooling power. Wall and window models are almost the same. Look at the BTU label, as this would indicate the cooling power. 
Q: Can I comfortably sleep with this kind of AC?
A: Of course, yes! But, you need to consider the noise as you sleep. Be sure that your unit has an appropriate cooling capacity for your room size, so it doesn't cut off and on a lot. Also, this diminishes the dehumidifying effects of the air conditioner, making it a bit annoying. 
---


---
Conclusion
Indeed, a through-the-wall air conditioner is a superb option that is considered by many people, over other types of air conditioners. And that is because of certain reasons. Discussed above are important details that you should know about the said kind of air conditioner. 
Though there are various types of air conditioners, along with various brands and models, picking the right type that would answer your needs and would guarantee satisfaction must always be your priority. So, in picking the best through-the-wall air conditioner, take note of every single information provided to you. And definitely, you'll be able to find the right unit for you!
Liked this post? If yes, hit the like button and share the post too. You can also leave your comments below!
---
---
Read also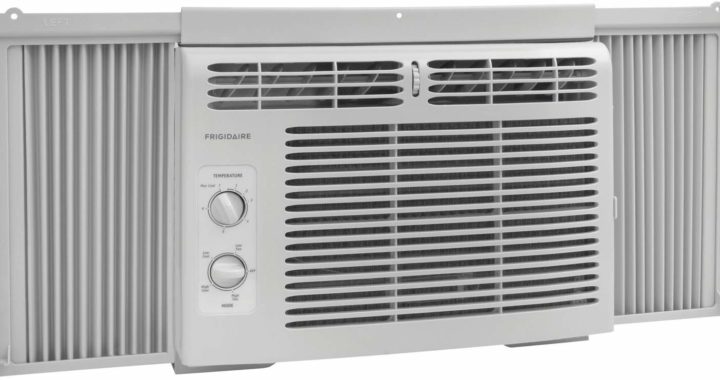 If you are reading this review then we can imagine that it is summer or close to summer, and you are looking for the best small window air conditioner. Are you wondering to yourself if the Frigidaire FFRA0511R1E window air conditioner is made for you or not? Let us tell you that the Frigidaire FFRA0511R1E […]
0 comments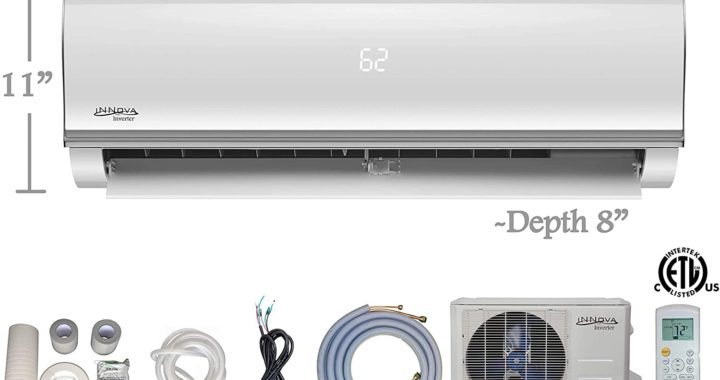 Summers can be really harsh. And to bear the smashes of summers, we take the help of one of the most comfort-offering appliances that humans have ever created, the AC. In recent years, a heap of companies has stepped in to put there AC on the block. Innova is one such very popular company building […]
0 comments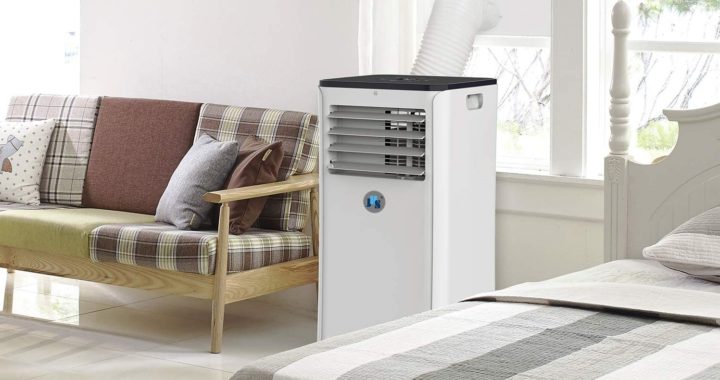 If air conditioners provide great comfort during the challenging weather conditions, the portability adds tremendous convenience and flexibility to these coolers. A portable AC has many advantages over the fixed ACs. In a fixed AC, you have to move towards the place where AC is installed. However, with the AC on wheels, you can be […]
0 comments