Chemical exposure in a nail salon can cause chronic respiratory illnesses such as eye irritation, cracked skin, and miscarriages. Picking the best air purifier can be challenging with many different manufacturers and models offered in the market. 
Nail salon air purifiers need specific filters and features that absorb hazardous chemicals to ensure safe and healthy air.
We made a list of the top 7 air purifiers for nail salons. It will help you determine what to look for when choosing an air purifier.
Here is a quick overview:
Best Air Purifiers For Nail Salons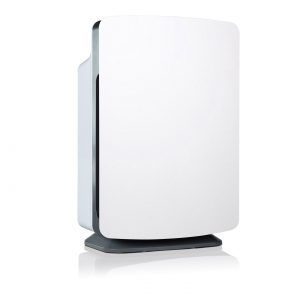 After being declared the most award-winning True HEPA purifier, the top pick goes to Alen BreatheSmart Classic Air Purifier for healthy air production.
The airflow engineers of NASA created this device that can clean the air of 1,100 square feet of space for only 30 minutes! Plus, it can trap 99.9% of harmful airborne particles such as pollutants, dust, and allergens.
When set in "auto mode," the sensor will adjust the fan's speed to clean the air more efficiently. Instead of a buzzing sound, the air purifier releases soothing pink noise. According to some users, the frequency helps them sleep better whenever they relax in the salon. 
Because of its sophisticated and advanced features, this air purifier is more expensive than other devices. 
Pros
Declared as the most award-winning True HEPA purifier for healthy air production

Purifies the air in a large area at an impressive speed

Traps 99.9%of harmful airborne particles

Has a smart sensor that displays the quality of air
---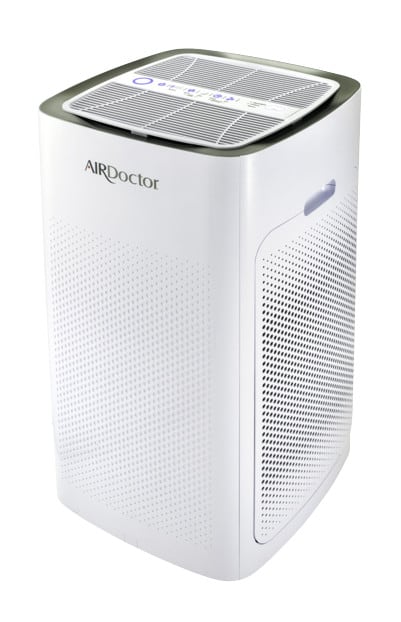 The Air Doctor 5000 Air Purifier has a powerful performance to ensure clean air in salons and other spaces at home. It has many unique features that are good to use inside the salon. Its filter captures some of the most dangerous particles, as small as.003 microns in size.
It also has a pre-filter to remove larger contaminants, dust, and hair. The life service of the filters is extended. For reuse, vacuum or handwash it. Air Doctor's fan is 30% quieter compared to other air purifiers. Even if you run it at the highest speed, there will be no irritating noise inside your nail salon.
Unfortunately, this air purifier is more expensive compared to other air purifiers. Aside from that, it doesn't include any remote, so if you want to adjust the settings, you need to go near the device.
Pros
Captures particles that are small as .003 microns

It comes with a pre-filter that traps larger contaminants

The jet fan is 30% quieter compared to other air purifiers
Cons
It does not include a remote control
---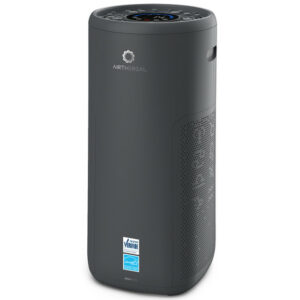 Thanks to the Airthereal Glory Days AGH550 Air Purifier, you can now solve your salon's air problems. This device comes with powerful purification performance and energy-saving features. This feature can purify and recirculate air every 30 minutes in a 1085 sq. ft. space.
This air purifier uses three filtration systems to filter larger particles, including an outer layer that removes large particles like hair and dust.
Its true HEPA filter eliminates 99.97 percent of particles, while its inner layer removes chemicals, odors, and other airborne contaminants.
Airthereal AGH550 is a smart air purifier with real-time air quality monitoring and auto mode.
Pros
It comes with powerful purification performance and energy-saving feature

Can recirculate the air speedily in an ample space

Uses three filtration systems
---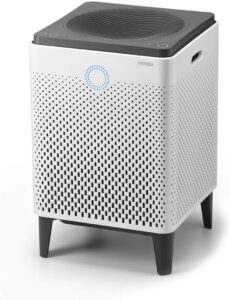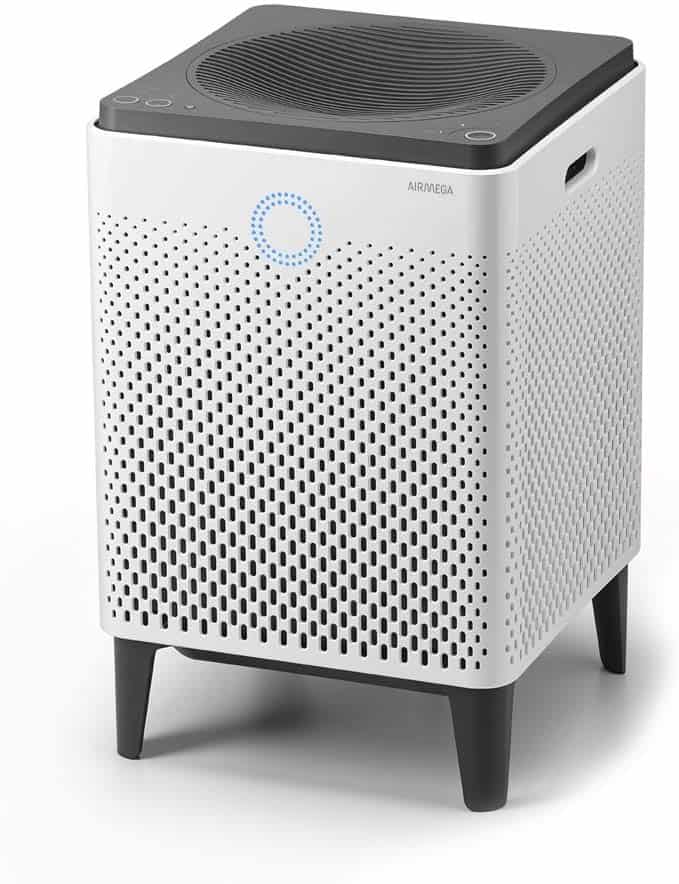 The Coway Airmega 400 Smart Air Purifier is designed for large rooms like a nail salon. It can purify the air in a 1,560 square feet area for only at least twice per hour.
Its dual-filtration system can remove 99.97% of particulate present in the air. You can quickly check the air quality inside your nail salon since the air purifier contains a pollution indicator.
This filter has five fan modes: smart, sleep, low, medium, and high. When set at lower speeds, the noise level is silent. However, if you try to put it at the highest speed, the maximum noise level is 43.2 decibels.
One of the disadvantages of using the air purifier is the expensive replacement of the filters on the device. Aside from that, it is ineffective in removing VOCs in the air. 
Pros
Designed for large rooms like nail salons

It consists of a dual filtration system that can trap particulate matter in the air.

Includes five fan modes in the filter
Cons
Expensive replacement filters

Not as effective at removing VOCs
---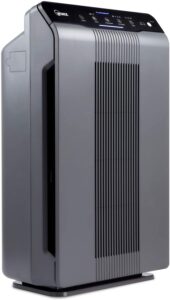 This Winix 5300-2 Air Purifier with True HEPA is designed to expel dust, pollen, pet dander, smoke, mold spores, and VOCs (volatile organic compounds). It keeps the odor of the salon fresh and healthy, even in an indoor environment. Plus, the air purifier also has a three-stage air purification system.
The remote control is not needed to operate the air purifier. If it senses a dark environment, the sleep mode will automatically activate. The air purifier will adjust the fan to ensure a silent operation, preventing it from disturbing your sleep.
It may cost you a lot when it comes to replacing the filter. 
Pros
Designed to expel dust, pollen, pet dander, smoke, mold spores, and VOCs

It keeps the odor of the salon fresh and healthy

Includes a three-stage air purification

Sleep mode automatically activates in a dark environment
Cons
High filter replacement cost
---
Air Purifiers For Nail Salons Buying Guide
With so many air purifiers in the market, finding what will suit you best is challenging. Before buying an air purifier, you should know some considerations since it will affect your long-term device usage.
Concern
Do you want to eliminate the foul smell from the nail salon or expel the harmful pollutants and chemicals?
Air purifiers can eliminate the odor but are poor at trapping the contaminants. Others can absorb allergens and pollutants but cannot eliminate the odor.
However some air purifiers can do both, but they are more costly.
Efficacy
The Super/Ultra HEPA or ULPA filter is at the top of the list regarding efficacy. Its efficiency is 99.9%, trapping particles as small as 0.1 microns. There are also air purifiers that have a three-stage filtering system.
UpKeep
Maintaining an air purifier can be costly, especially if you have to replace the filters. Aside from that, the power consumption will also affect your expenses on the device. Some air purifiers have removable filters that you can clean by hand, vacuum or washing. 
---
Do Nail Salons Need an Air Purifier?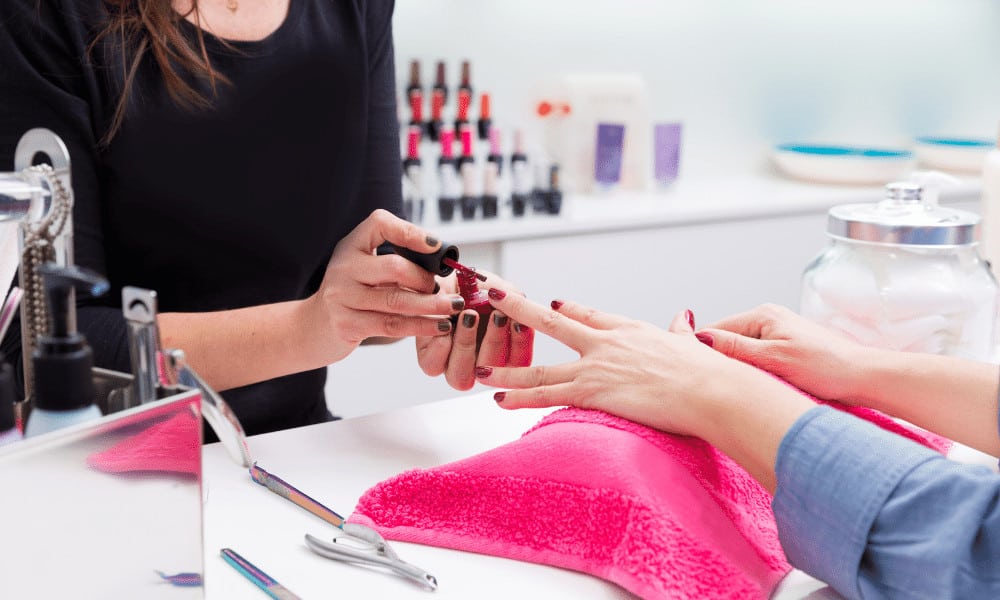 Yes, they assist and keep the air in your nail salons clean and clear of the numerous chemicals produced during nail work. Chemical exposure can result in headaches, nausea, and other long-term health consequences.
Because cleaner, safer, and healthier nail salons attract more clients, retain the best employees, and encourage well-being.
---
Do Air Purifiers Work For Nail Salons?
Toxic chemicals and fumes are present inside the nail salons. They can endanger both the workers and the consumers inside the area.
Employees exposed regularly are more prone to suffer from the diseases. The air purifier helps decrease the risk of respiratory health issues such as allergies, asthma, and asthmatic bronchitis.
According to the Environmental Protection Agency, the air inside our houses can be up to five times more contaminated than outdoors.
---
Factors To Consider Before Buying Air Purifier For Nail Salon
There are a few things to think about before buying an air purifier. We must ensure that the one you select can meet your requirements. Let's look at the numerous factors to consider before purchasing an air purifier.
Price Of Replacement Filters
To ensure its best performance, you will need to replace the filters after 12 months for pleated filters. You will need to change them every three months for activated carbon filters. An air filter may cause from $20 to more than $200. 
Size Of the Room
Air purifiers suit large rooms, while some work best in small spaces. Some manufacturers have false claims regarding the suitability of the air purifier.
You can check if the device has an Association of Home Appliance Manufacturers (AHAM) seal. The air purifier can work at its best at the size of the room indicated in the seal.
The Noise Of the Air Purifier
Some air purifiers release loud, irritating noise when set at the highest speed. You can buy these air purifiers if you don't mind the buzzing inside your nail salon.
However, air cleaners don't create loud noise, even performing at the highest level. 
---
People Also Ask
How do I stop my nail salon from smelling?
Installing an extraction ventilation system can capture dust, vapors, and other small particles. This ventilation system transports the dirt outside to dissipate into the air.
Also, keep all products adequately sealed and dispose of unused items. Choosing your nail liquids wisely can also help.
Can you use an Air Purifier in a Nail Salon?
Yes, using an air purifier in a nail salon is strongly recommended.
Air purifiers keep the air clean from chemicals that dissipate during nail work. Chemical exposure can result in headaches, nausea, and other long-term health consequences.
---
Conclusion
Because nail salons are exposed to dangerous compounds, invest in the correct air filtering equipment. These harmful chemicals can result in headaches and nausea.
Selecting the appropriate air purifier will ensure that healthy and fresh air is circulating inside the nail salon. 
Reducing exposure to these chemicals and particles is vital to keep your employees and customers safe.