Air Purifiers are widely used to clean the air in various environments. However, different Air Purifiers are developed to clean the air in homes and offices. Therefore, we have different Air Purifiers that can eliminate unwanted particles and gases from environments other than the home or office.
If you're looking for a high-quality and highly effective Air Purifier, Coway is likely at the top of your list. So it's worth a closer look.
As such, Air Purifiers have become modern appliances over the years, but Coway is one of the brands that have managed to stand out above all others by delivering high-quality devices capable of doing a great job at reasonable prices.
---
Is Coway a Good Brand?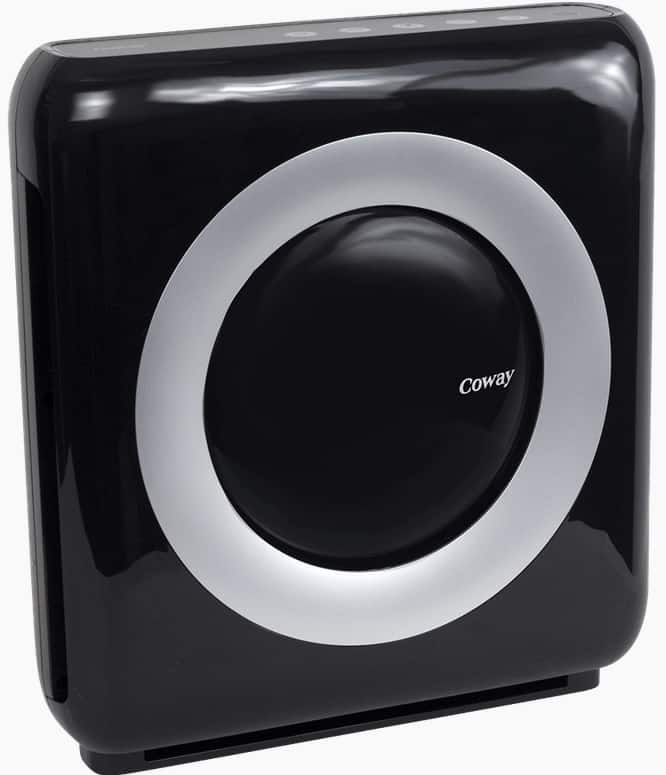 Coway is the manufacturer of the Coway AP-1512HH Mighty Air Purifier, which has 4.5 stars on Amazon — one of the highest ratings we found for any Air Purifier model by any brand. 
Common Reviews:
Praised the AP-1512HH's ability to remove pet dander, smoke, dust, and other allergens from their homes and improve their allergy symptoms. 

Works well and praise it for its "sleek" design and quiet operation.

Those who weren't impressed noted that replacing filters could be expensive.

Some said they were able to find more cost-effective replacements online.

Equipment isn't ideal for larger spaces than 350 square feet, which may be a problem in some homes.
---
How Do I Choose the Right Coway Air Purifier Model?
Space. If you're trying to clean a small bedroom, you'll want to buy a smaller Air Purifier. On the other hand, bigger rooms require more power from the air purifier. For small rooms, choose Coway Airmega AP1512; for large rooms – Coway Airmega 400S. 
Noise level. The larger the Coway air purifier is, the noisier it will be. It can be an issue if you're running it while you sleep or have young children sensitive to loud noises.
Air quality. Determine which allergens are causing problems for your family, and then find a Coway air purifier that targets those allergens specifically. 
Sensors. Intelligent sensors automatically detect when you're home and when you're not and adjust the fan speed accordingly.
Cost. The more features you choose, the greater the price tag will be. For example, the cost of running an air purifier is dependent on how much power it uses and how often it runs.
Remotes & Schedules. If you like to control your settings from afar or at night, look for an Air Purifier that comes together with a remote control or scheduling capabilities.
---
5 Tips On What To Look For When Buying Coway Air Purifier
Here are some tips that will benefit you to make a better decision:
First, ensure that it is energy efficient. 
It is essential because if the Coway Air Purifier uses too much electricity, it can cost you more than you bargained for. Look for an estimated annual operating cost posted on the manufacturer's website.
Check whether it has an automatic shut-off feature.
An Air Purifier with an automatic shut-off will stop running when the air quality reaches its peak. After a few hours or so, the air quality will go down again, and then the cleaner will power itself up again to cleanse the environment once more.
Check whether it produces ozone gas during operation.
Although ozone gas is not harmful to health, some individuals suffer from breathing difficulties and asthma attacks when they breathe in the fresh air having ozone gas in it. 
Purification process
Air Purifiers use different technologies to filter air. The most common purification processes are HEPA, activated carbon, ionizers, and ozone generators.
Filter indicator
An Air Purifier with a filter indicator will help you change the filters timely for better performance and efficiency of the unit. In addition, this feature enables you to save money on replacement parts that you may not need if the filters are changed. 
---
Where To Buy Coway Air Purifier?
Official website. It is a good option if you don't have time to visit a store in person.

Visit. Shop at your local department store or electronics store. They may not have the same selection as an online retailer, but it's worth checking out if you want to see what's available in your area.

eCommerce. You can also buy it from Amazon, where it is currently on sale.
---
How To Clean Coway Air Purifier?
It's pretty easy to clean your Coway Air Purifier filter. Just follow these steps:
Turn off the power and unplug the machine.

Next, remove the front panel and filter, noting how the filter is placed in the machine.

Using a vacuum, remove any dust from the front panel and filter.

Using warm water (not hot) and a mild detergent, rinse the front panel and filter with a soft brush or cloth until clean

Rinse thoroughly with clean water until all traces of detergent have been removed from both parts.

Dry both parts thoroughly with a towel or cloth before reassembling your unit.
---
People Also Ask
Is Coway true HEPA?
Yes, it is. HEPA stands for High-Efficiency Particulate Air. An air filter can remove 99.97% of particles (0.3 microns and larger) from the air passing through it. To be called a true HEPA filter, the filter must meet the minimum efficiency rating point (MERV) of 17. 
The Coway is a MERV 16 filter which is very close to being a true HEPA filter, and in most cases, it will perform like one.
Three parts of Coway Filters
1) An activated carbon pre-filter helps trap large dust particles, pet hair, and dander.
2) A True HEPA filter traps small dust particles, pollen, mold spores, bacteria, and viruses.
3) An ionizer that emits negative ions into the air around you helps break down airborne particles so they can be trapped easier by the other two filters.
Which brand of air purifier is the best?
The Air Purifier you choose will depend on what you're trying to ensure it stays out of the air and how much space you need to cover.
Each brand offers a variety of options, including: 
Is Coway air purifier Made in China?
Coway Air Purifiers are not made in China. Instead, it is a Korean appliance manufacturer considered one of the best globally. Young-Man Lee founded it in 1989. 
They are known for their water filtration systems and Air Purifiers. Still, They have expanded their product line to include health-related products (such as bidets), energy-saving appliances, and even portable toilets for outdoor use.
---
Conclusion
Overall, Coway is one of the leading manufacturers of Air Purifiers that are currently available to consumers. They have a long line of models from which to choose, including some specifically designed for a room or car use or small and large rooms. In addition, they have been in business for many years offering high-quality products offered at reasonable prices with excellent warranties.
It is challenging to find the perfect one for your needs with many models to choose from. But there is an easy answer when you consider the functionality and performance of these machines along with their unique filter technology that gives you pure, clean air you can breathe. Coway Air Purifier is worth the investment. Thanks for reading!