Finding the right dehumidifier is essential for your home, and you need to make sure that you are thinking about your options. If you are looking for something that will claim to get rid of any smells, dirt, and pollution in the air, you need to make sure you are checking out the reviews. We will be reviewing the Coway AirMega 400 HEPAAir Purifier for you today, so you can keep on reading to learn more about this product.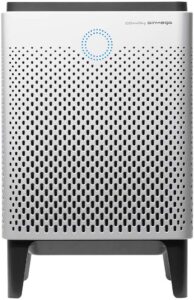 ---
Pros
Easy to set up since you have to plug it in after you get it
Can clean an entire 28 by 28-foot room around four times per hour
Washable Max2 filter and prefilter, which is a single filter that has both activated carbon and True HEPA components
STAR energy certified and uses 66 watts of power
Can set the timer to turn the machine off after 1, 4, or 8 hours of usage
Attractive design
Energy efficient
Cons
Heavy, so not easy to carry or shift around very often
Larger in size, which takes up a good amount of space
Filters need to be replaced every year, and they are expensive
---
Coway Airmega 400 Design, Size, and Placement
The Coway AirMega 400 HEPA Air Purifier comes in a few different colors you can pick from, including silver/graphite and white. This unit is just 23 inches tall and 15 inches in depth and width, which means it will need a bit of space, but it won't take over the entire area. This weighs some 25 pounds, which isn't something you want to carry around, so make sure you have the right space for it.
---
How it Works and Sources of Indoor Pollution it Destroys
This machine has three different automatic operation settings that you can choose from that let the machine decide what it should do. These include:
Automatic speed of fans – The machine does regular monitoring of the air quality, and based on the results, it can change the speed that the fans are running for the conditions in the room.

Sleep mode – If the room is dark and there has been no change in the air quality for some 3 minutes, the machine will automatically go into sleep mode.

Eco mode – This mode is based on the air quality, and if it stays at a good level for around 10 minutes, then the machine will automatically turn itself off. When it notices that the air level changes, then it will turn itself back on and automatically start cleaning the air again.
These are just a few of the main ways that this specific machine cleans the air. It makes sure that the air quality is the best for a certain amount of time before it shuts itself off to save electricity. This one is perfect for removing a few different indoor types of pollution, including:
Smoke

Dust

Smells

Chemicals
This one is ideal for those who have asthma or any other types of allergies as it cleans the air to keep one healthy.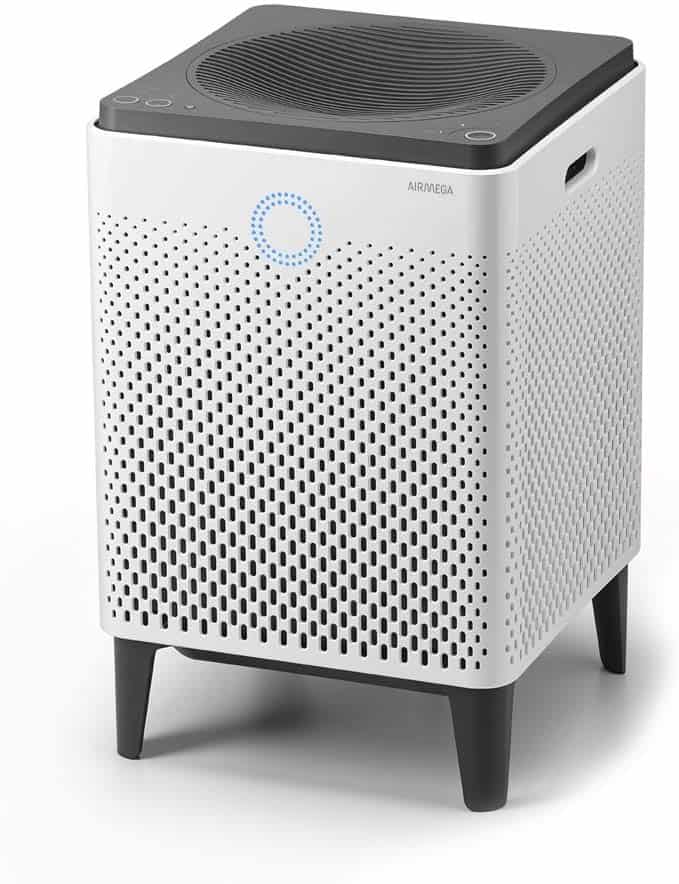 ---
Coway Airmega 400 Key Features
You are going to want to know about so many features when it comes to this machine. These include:
Real-time monitoring for the air quality, which is color-coded and easily visible

Automatic operation with three settings, such as eco mode, sleep mode, and automatic fan speed

Dual-sided filtration system with a pre-filter, combined filtration, and notifications for the life of the filters

Touch control panel

A timer that can turn the machine off based on hourly increments

Handles on both side of the machine for easier moving

Plastic, durable covers to protect the filter from damage

Outlet cover to protect the fan

Five years (limited) warranty for electric parts and motor
These are only some of the main features that come with this machine, so make sure that you know them to make the right choice for your needs.
---
Coway Airmega 400 Noise Level
This machine is one of the noisier ones on the market, with a sound of 55dB when the fan is on, but not so much otherwise. However, if you don't have the fans on, it is around 39 dB, and the lowest level it has is 22dB, which is quieter than any normal fan or even a computer. The only way you would determine that the system is running is to feel the breeze as it comes from the device itself. This is the machine to purchase forr those who want something quiee, especially if you will keep it in your room while sleeping.
---
Coway Airmega 400 CADR and CFM
One of the main things that you are going to want to consider when it comes to the machines is just how fast it can remove all of the dust, smells, and much more from the air. It has a CFM of 410 and a 350 for the CADR levels for dust, smoke, and pollen. It has four speeds on the fans, which means you can change how quickly this one can run, and it depends on what you are interested in. This is a great option if you search for something that will promptly clean the air and keep the air quality at the highest levels possible.
---
Coway Airmega 400 Maintenance and Upkeep
This can be an expensive machine for maintenance due to the filters that should be replaced every year. There are two filters, and they will cost you around $200, and you need to ensure that they are being replaced to keep their activated carbon and HEPA components working to the best of their ability.
---
It has a Green-True HEPA filter to contain all of the dust and other particles in the air. Within the year time frame that the filters are being used, they can be rinsed off and then placed back in the machine, which is perfect if you don't want something time-consuming. The machine also has lights and notifications that will let you know when the filters' lifespan goes down, which starts with 100% and goes down by 80%, 60%, 40%, and 20%, so that you can order them promptly.
---
Summary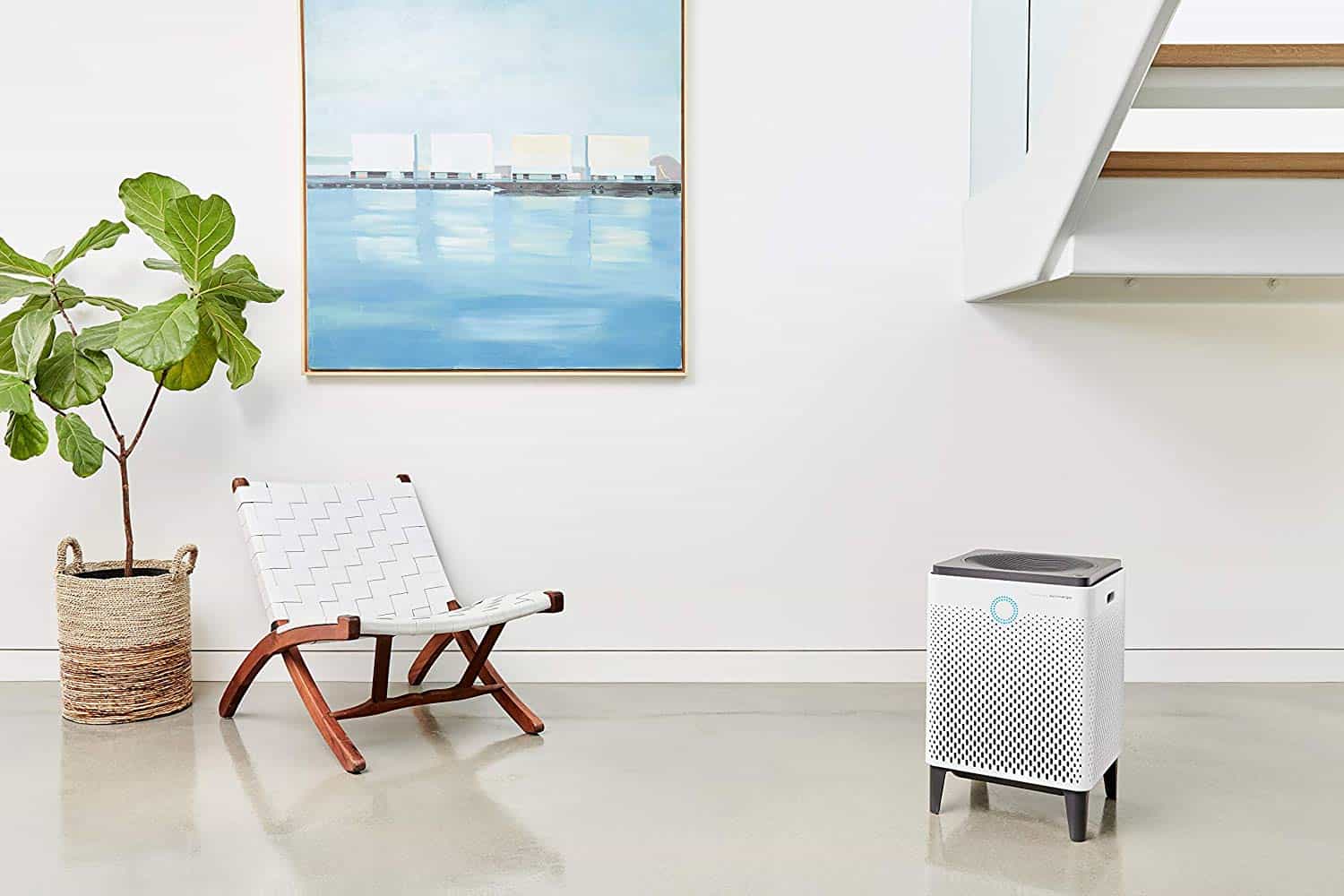 ---
Finding the right machine to clean the air in your home, especially if you have a larger one, can be a daunting task. However, you should make sure that you are thinking about what features you will want to have in the device and how much air it moves around. You need to make sure it does to monitor the air quality in the home and then automatically adjust the fan speed to clean the air. This is perfect for those sensitive to chemicals or other allergic pollens and dust that might be in the air and want something that will clear it out for them.