Many of us use thermometers outside the window. Maybe someone also uses them indoors. And how about hygrometers?
We always want to know about the temperature and humidity conditions outdoors. These two things lead our clothing selections, dictate whether we take a hat or an umbrella that day, and define how we use our HVAC systems.
For some of us, the concern over temperature and humidity continues indoors, too, especially if we have sensitive systems and valuables to protect.
Read further about the advantages of monitoring temperature and humidity in and around your home, office, and other areas with a temperature and humidity monitoring system.
---
Three Reasons to Monitor Temperature and Humidity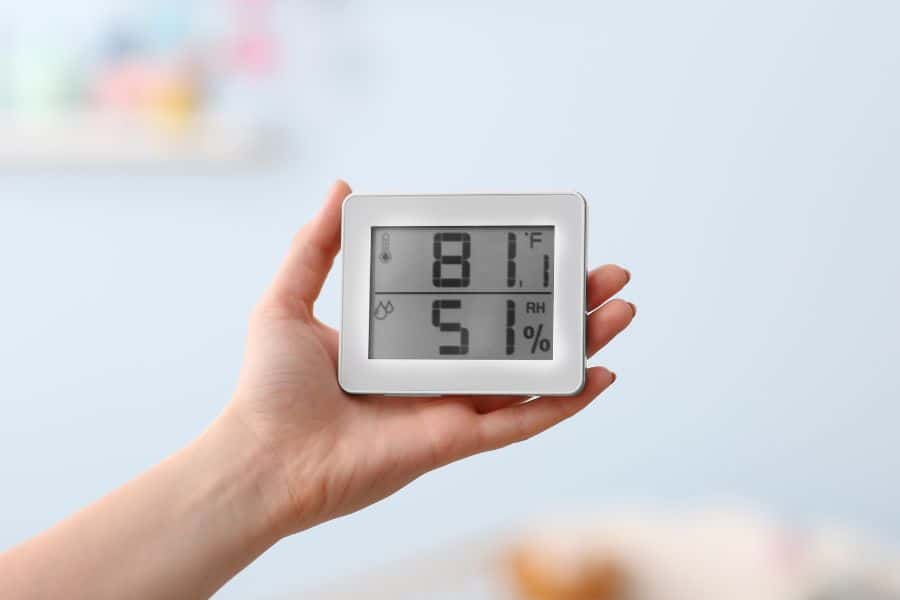 Be Warned Of Issues Almost Instantly
Several monitoring systems can inform you via email, text, or an old-fashioned audible alarm whenever there is a problem, such as an extraordinarily high temperature, raised humidity, or a water leak from an appliance. This speeds up your response time.
Reduce Repair and Maintenance Costs
I bet you would like to know about a mold infestation before you take that trip to your summer vacation home rather than at the moment you arrive?
Monitoring climatic conditions in and around your home helps minimize repair and maintenance costs. You'll learn about issues sooner and have the chance to fix them faster before the damage becomes large and costly.
Protect Everything from Damage
What if you run a wine shop with a basement that houses your most valued and deliciously aged bottles of wine.
Keeping the right humidity in your wine cellar (experts say 70 to 80%) is essential to keep each bottle optimally tied and block oxygen from degrading the wine's flavor and the value of your product. Therefore, periodically checking the humidity in this situation is in your best interest as a business owner.
You want to protect your inventory. The same goes for technology professionals tasked with safeguarding office server rooms, warehouse supervisors who protect stored lists, and farmers who need to guarantee quality products for their customers.
---
7 Types of People Who Should Be Monitoring Temperature and Humidity
You should consider using a monitoring system if you fall into one of these categories:
The homeowner. Monitoring temperature and humidity conditions inside and around your home help to notice an extreme increase in humidity, gauge raised or falling temperatures, and find water leaks.
You own a business. Monitoring conditions in your workspace will help you safeguard computer servers and sensible data equipment. In addition, you'll get an early warning about issues so that you can prevent costly downtime and business losses.
The gardener. Monitor the temperature and check the humidity level to protect your plants.
The pool or spa owner. Monitoring will help you safeguard against mold-causing humidity, expensive leaks, and excessive temperatures that can destroy your facility.
You own a wine studio. It's in your best interest to place a reliable monitoring system inside your wine cellar or near your wine storage area to protect the quality of your collection.
The farmer. Guard your livestock and crops by monitoring areas nearby crops, in barns, greenhouses, and other unsafe places.
The musician. Low humidity can change the sound and shape of your instruments. A humidity monitoring system will help you keep your instruments sounding their best.
---
IndoorBreathing Favorite Products for Monitoring Temperature and Humidity
Many products on the market can help you set up your ideal monitoring system.
Here are our favorites.
La Crosse Alerts monitors your property and sends you early warning text and email alerts if temperature or humidity levels exceed your pre-set range.
La Crosse Remote Monitoring Systems are easy to use. No software or mobile application is needed: view your sensor data anytime by logging into your Lacrossealerts.com account with your smartphone, tablet, or computer.
Even more, with La Crosse, you can place the sensor on a patio, in the basement, or near a water heater, add an optional wet temperature probe to monitor water temperature in your hot tub or pool, add an optional dry temperature probe to monitor your refrigerator or freezer, add sensors around your property to monitor different areas.
---
Honeywell water detection alarms monitor for water leaks inside and around your property. The detector can alert your smartphone at the first signs of leaks, freezes, or excess humidity.
Leaks and frozen pipes can cause serious damage to your home. You can get an immediate warning with Lyric Water Leak and Freeze detectors. By catching it early, you may avoid costly repairs and loss of treasured items.
They can be installed near trouble spots like the sump pump, water heater, washer, and under sinks. Each can be personally named and registered in the Lyric App and easily connect to your home Wi-Fi network.
If a leak is discovered or the pipe begins to freeze, the Lyric App on your phone will alert you wherever you are.
Pros.
Works with the Honeywell Lyric App.

Battery operated – Lasting up to three years.

Connects to standard Home Wi-Fi directly – no need for an extra hub.

Status LED lights and an industry-leading 100 dB buzzer help notify a leak detection.

Temperature, Humidity, and Water Leak measurement

DIY installation and can be set up in minutes
---
Acu-Rite thermometers and hygrometers are fundamental monitoring units that notify you of temperature and humidity conditions in a remote area.
Specific units enable you to add any remote sensors to grow your monitoring system for your needs. Other units function as basic wall units you'll monitor as needed.