Santa Fe Compact 2 Crawl Space Dehumidifier Review



The Santa Fe Compact 2 a very powerful dehumidifier. It provides 70 pints per day of moisture removal at standard grade conditions (80°F and 60% RH). Santa Fe will cover up to 2200 square feet in large areas. This dehumidifier is unique because there is no ot
her such a powerful dehumidifier available in such a small size. In its small size hides also a lot of features but about read further in this review.
Pluses:
Effective Water Removal
Small footprint – fits low crawl spaces
Rotatable exhaust outlet provides for horizontal or vertical discharge
Energy star qualified
MERV-8 filter provides superior air filtration
Auto-restart on power failure
Remote thermometer and humidity sensor
Simple controls
Auto defrost
Minuses:
The caster kit is sold separately
1 fan speed only
Have to buy filters
No auto shutoff, no timer
---
Design and Size
Santa Fe Compact 2 as you may understand from its name is a compact dehumidifier. It measures only 12 inches tall by 12 inches wide and 21 inches deep, designed for crawlspaces. Santa Fe has a horizontal arrangement and a flow-through design. Rotatable drain outlet provides for horizontal or vertical discharge.
Santa Fe Compact 2 weight is 55 pounds (25kg) and if you want casters you will have to buy them separately.
Features
Like many other dehumidifiers also Santa Fe Compact 2 has a lot of great features.
Auto Restart feature allows the dehumidifier to restart in the previous setting after a power interruption.

Auto Defrost. Santa Fe Compact 2 operates strongly in temperatures down to 49 degrees F. In moderate temperatures, an automatic defrost system shuts off running and immediately melts frost so the unit can continue normal operation.

2-Stage Air Filtration. The dehumidifier has a foam pre-filter and MERV-8 filter. Filters defend the dehumidifier's internal parts and capture irritating allergens.

Santa Fe Compact 2 is a continuous drain capable. The 8ft long drain hose is included.
Noise level
Santa Fe Compact 2 dehumidifier has only one fan speed and it makes 55.3 dB big noise from 6 feet away. That is not very quiet but also not too loud noise.
Accessories
Pre-Filter. One is included in the package. It is cleanable but not imperishable. So you will need one approximately a year after dehumidifier purchase.
MERV 8 Filter. One is included in the package. It should be replaced every 6 months. 
Pump Kit. You can use it as an alternative drainage method. It is easy to set up and use. Pump Kit includes a 20-foot drain hose which allows you to use this kit to route water to spaces not easily obtainable from the unit. Includes a 1-year manufacturer warranty.
Hang Kit is pretty robust. It is used to suspending the dehumidifier from above in between floor joists. 
Acu-Rite Remote Thermometer / Hygrometer. Not included. It is excellent for controlling remote conditions either inside or outside your home. The remote sensor can be located in a weather-protected area outside, or on any level of your home.
Acu-Rite shows you:
Current outdoor temperature and direction temperature is trending

Current Outdoor Humidity

Date

Day of the Week

Moon Phase

Current Indoor Temperature and direction temperature is trending

Current Indoor Humidity

Min/max memory of temperature and humidity in each area

And more.
Caster Kit. Includes 4 caster wheels that attach directly onto Santa Fe Compact 2. 
Maintenance and upkeep
The Compact 2 dehumidifier is easy to set up. It has a great manual with detailed instructions.
Energy Star-Qualified. The Compact 2 matches Energy Star guidelines for efficient and money-saving performance. The maximum wattage is 580 W.
Santa Fe requires to clean pre-filter every 6 months, and replace the MERV-8 filter every 6 months.
That's it. No other extra maintenance needed.
---
Summary
Overall, the Santa Fe Compact dehumidifier is an amazing machine, very quality made. Its dual filtering makes it an efficient air detergent. The unit is quite quiet and will hold the humidity level in the crawlspace right where you want it. Made in America.
---
Specifications:
 

Dehumidifier

Pints

70

Price

Low Temperature Operation (41 degrees F and under)

Practical room size (sq.ft./m2)

2200 / 204

Water container

Removable water container

–

Internal condensate pump

Continuous drain capable

Drain hose included

Drain hose length

8 ft. / 2.4m

Controls type

Manual

Number of fan speeds

1

Humidistat

Humidity range

20% – 80%

Automatic defrost

Programmable timer

Auto shutoff

Carrying handle

Casters

Filters

Filter price

Filter cleaning and (or) replace

Clean pre-filter every 6 months, replace MERV-8 filter every 6 months

Noise level

55.3 dB

Energy usage (max)

580W

Voltage

110-120V

Energy star

Size (inches / centimeters)

Height: 12 / 30

Width: 12 / 30

Depth: 21 / 53

Weight (pounds / kg)

55 / 25

Warranty

5 years limited

Overall Rating (max 5)

15% Price/performance

5% Design

35% Performance

15% Features

10% Noise level

20% Maintenance & Upkeep
---
Gallery
---
Other useful resources
Read full dehumidifier buying guide here.
See Indoorbreathing dehumidifier comparison charts. (Dehumidifiers by price and pints).
---
Other Dehumidifier Reviews: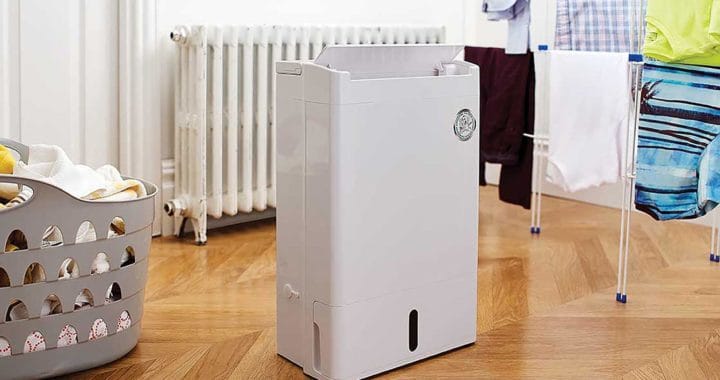 Meaco first started in 1991 by Chris and Michelle Michael with their aim was to specialize in control and monitoring equipment for art galleries and museums. Nowadays, they built a range of products which include Thermo hygrometers, thermohygrographs, and other museum oriented measurement instruments. However, they also manufacture a line of reliable domestic units of […]
0 comments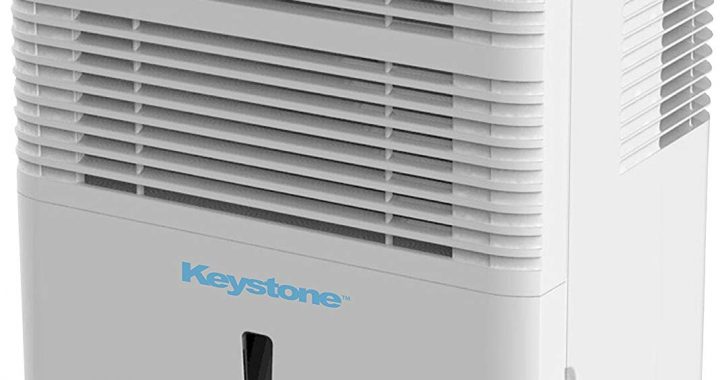 We all know that high humidity levels can make our homes and even offices uncomfortable and less attractive. One way to avoid this from happening is by installing a reliable dehumidifier in your space like Keystone70B 70-Pint dehumidifier. Wondering what this dehumidifier has to offer? If that's the case then read on. Quick Review Summary […]
0 comments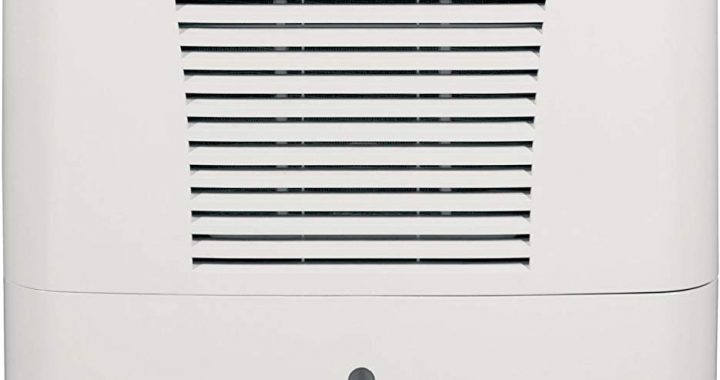 General Electric is a household name all over the world and they produce a large number of products with operations in almost every corner of the economy. Furthermore, they are so popular being behind design & engineering operations that produce advanced products available in so many sectors. Commonly, their products offer a great balance of […]
0 comments