Honeywell HCM-350 is Germ-Free Cool Mist Humidifier is portable, disperses 2 gallons (7.6 liters) of mist per day, and covers up to 360 square feet (33 square meters).
Stylish design
The water reservoir has a handle, and it is easy to refill
UV technology kills up to 99.9% of bacteria
Dishwasher safe
Cons
Pretty large size
Have to replace the filter regularly
No auto-shutoff
No water refill indicator
No handle for the whole humidifier
---
Design and size
Honeywell HCM-350 has a stylish design. The water tank has a smooth bottom design, and the handle is one of the most comfortable and well balanced on the market. That makes the Honeywell HCM-350 very easy to fill. Also, the lid is easy to get off and on. Filling this humidifier is a pleasure.
Honeywell HCM-350 is 12 inches high, 18 inches wide, and 10 inches long in-depth. Quite a big size, but the weight is only 9.9 pounds. You can easily place it wherever you want – table, nightstand, etc.
Features
The Honeywell HCM-350 Cool Mist Humidifier has an evaporative technology. The cool mist is regulated automatically. The mist output adjusts to the perfect amount for your indoor air temperature.

The humidifier has 3 speeds. Great if you want to choose quieter and lower mist output or on the contrary.

About the easy refill reservoir, I already wrote before. But I can write again. The reservoir has a handle, and it is straightforward to refill the tank.

UV technology kills and destroys up to 99.9% of harmful bacteria.

You can wash the water tank in the dishwasher. Yes, it is dishwasher-safe.

The low-speed humidifier runs up to 24 hours.
Noise level
At low-speed, the humidifier is whisper quiet.
On medium, it provides a peaceful, gentle white noise.
At high speed, it sounds like a fan.
The Honeywell HCM-350 is ideal for people who like light background noise while resting or sleeping.
Maintenance and upkeep
The maintenance is easy. If you are using the humidifier every day, you have to refill it once or more.
All the rest maintenance depends on how clean water you use. But optimally clean the humidifier every 3-4 weeks. Clean the water tank and soak the filter in vinegar/water. It can get crusty.
Summary
Honeywell HCM-350 is quiet, easy to set up and use, and easy to maintain. A leading consumer reporting magazine recently recommended the Honeywell HCM-350.
---
Specifications
 

Humidifier

Coverage (Sq ft / m2)

360 / 33

Price

Humidifier Technology

Evaporative

Type of humidifier

Cool mist

Moisture output per 24h (Gallons/liters)

2 / 7.6

Tank size (gallons/liters)

1.1
/ 4.1

Run time per tank

13 hours

Removable tank

Water refill indicator

Humidistat

Humidity range

–

Humidity display

Mist output control

Control type

Manual

Programmable timer

Automatic safety shutoff

Carrying handle

Casters

Remote control

Filters

Filter price

$15

Filter cleaning and (or) replace

Seasonally

Germ protection

Demineralization cartridge

Noise level

Silent on low, quite loud on high

Energy usage (max)

50W

Voltage

120V

Size (inches / centimeters)

Height: 13 / 33

Width: 18.6 / 47

Depth: 10.4 / 26.5

Weight (pounds / kg)

9.9 / 4.5

Warranty

3 year limited

Overall Rating (max 5)

15% Price/performance

5% Design

35% Performance

15% Features

10% Noise level

20% Maintenance & Upkeep
---
Gallery:
---
Other Humidifiers Reviews: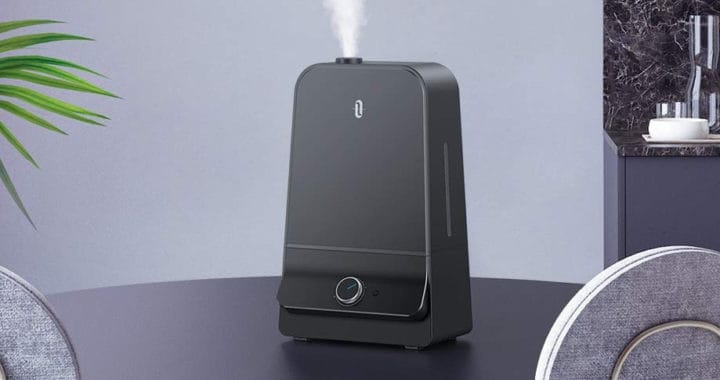 With almost all humidifiers producing a high noise level, it is tough to imagine a humidifier running silently while efficiently performing its task. However, though there are very few low noise generating humidifiers yet they do exist. So, finding a quiet humidifier is, though not impossible, yet quite hard. However, we would make this task […]
0 comments
If you have a larger bedroom, you will want to find the perfect machine to help you when it comes to getting the moisture in the air that you need. One of the top machines you can use is the JBTOR cool mist humidifier, 3l ultrasonic air humidifier essential oil diffuser for large bedroom. Here […]
0 comments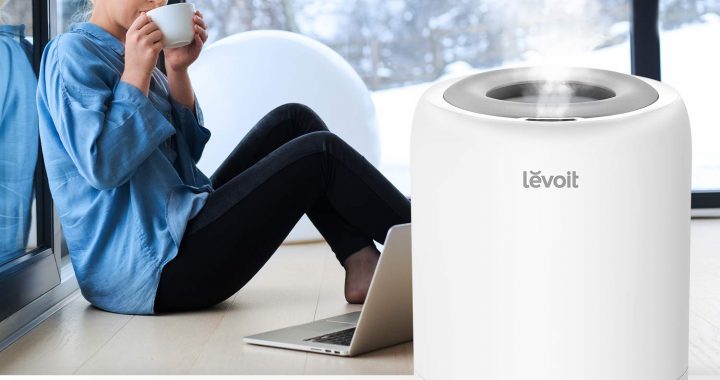 This is a great option if you are searching for something that you can use in your home as a humidifier and a diffuser for various oils. The Levoit Dual 100 Ultrasonic Top-Fill Cool Mist 2-in-1 Humidifier & Diffuser is easy to use and even simpler to clean, which means it can be carried from […]
0 comments