With its great features, extraordinary quality, and superior reliability, Pioneer has always been an impressive manufacturer of ACs. And like other of its eye-catching products, the WYS012-17 stands out among its many competitors.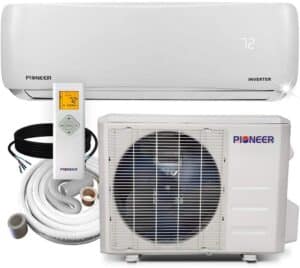 It is a quiet, attractive, and optimally engineered air conditioner that offers a full display of features at a very reasonable cost. Besides, the best part of this AC lies in its energy efficiency. It is an eco-friendly appliance with energy-saving performance and functions.
The multitasking operation of this appealing product allows ideal temperature irrespective of the weather.
Let us now examine the features, usage, and all other significant facets of this close-to-perfect appliance.
Pros
Ultra-silent performance

Budget-friendly

Impressive customer satisfaction

Energy Efficient
Cons
A bit tricky & skill-demanding installation
---
Design, Size & Warranty 
The WYS012-17 has a somewhat newer and unique design as against other of the Pioneer's products. It is a well-finished appliance with supreme quality and design. The smartly designed automatic air vents are made to provide a more consistent and wider airflow.
The unique electrostatic epoxy white color of the indoor unit lets it discreetly camouflage with your home decor, making it very suitable for living rooms, bedrooms, and even offices. Besides, the unit comprises a sturdy galvanized metal frame for added durability and stability of the unit.
The dimensions of the indoor unit are 31.5" x 7.5" x 11.5" whereas, those of the outdoor unit are 31.5" x 13.0" x 22.0" which places them in the medium-sized category. The total package weight of the units is 120 lbs.
With this AC, the manufacturers offer a sufficiently extended 5-year warranty on the compressor and a 2-year warranty over the parts.
---
Product Features
Let's be kind to earth…
The Pioneer WYS012-17 features a highly budget and eco-friendly 'eco' mode wherein the unit work in an unbelievably energy-efficient manner to stay kinder to both the earth and your electricity bills. 
From a Distance!
With the top-quality remote control, you can distantly operate this AC in a user-friendly manner. This infrared remote comprises a high-on-quality LCD, comfortable one-touch buttons, and a unique and protective storage case that enhances its durability.
Hey! 'Follow Me'
You can easily enable the Follow Me function and let the remote control act as a thermostat. This way, it triggers the adjustment of optimum temperature setting on the unit, which is most suitable for the remote's air.
Take the 'Short Cut'…
The Short Cut function of the remote allows you to set the previous settings on the unit. This saves you a lot of time and avoids energy wastage until the restoration of the correct setting.
Discharge…!
This fantastic AC also features the highly convenient automatic swing air discharge louvers with a smartly engineered design. These louvers can easily offer consistent airflow in areas as large as 450 sq ft.
Don't freeze me!
The Anti-Cold Air function of this outstanding AC regulates the fan speed in the cooling mode so that it does not generate more cooling air in this mode, which may instead cause you discomfort.
Invert the Prejudice
This great product's inverter system gives it unmatched energy efficiency and smooth performance by thrashing away the negative stereotype image of ACs in terms of energy consumption.
The 3T features!
Quickly programmable Timer function for delayed & pre-scheduled operation.
Turbo Mode to reach the desired temperature level in a faster way with the turbulent fan speed.
Manual Temperature alteration to quickly attain the desired temperature level.
Wish to choose the smarter way?
You can also avail of the additional Smart Controller Kit and the unit to experience Smart Wireless controls using your smartphone from infinite distance ranges.
---
Noise Level 
The noise dissipation level of this Air Conditioner is extensive. However, this noise range is unbelievably low as compared to other ACs of its category. In lower fan speeds, the ACC's noise level can come down to as little as 25 dB, which is so small that it can merely be heard.
On the other hand, in the higher fan speed, the noise level can reach 40.5 dB at max, which is still significantly low, even compared to the lower fan speeds of many such Air Conditioners.
---
Energy Efficiency Ratio (EER) And BTU Cooling Capacity
As far as the Air conditioner's energy efficiency is concerned, this fantastic appliance is capable of offering unmatched comfort. Therefore, this AC consumes lower electricity and, in turn, stays very cool over your electricity bills.
The EER, SEER, and HSPF of this remarkable product are 10.5, 19.5, and 9.5, respectively, making it a very productive choice irrespective of the weather. Moreover, this AC brings with it the AHRI certificate that indicates the reliability of the product.
---
Installation and Usage
Installation of the AC is not very simple, and therefore, it is better to take a professional technician's help to mount the unit on the wall.
However, the unit comes equipped with a 16' installation kit, which helps a great deal in the installation of the AC unit.
Also, an optional kit is available for the installation that would further help in easing out the installation of the appliance. The optional equipment includes the Outdoor Unit mounting bracket, a decorative cover kit for PVC lines, and a 5/16" to ¼" port adapter for SAE gauge fitting during the installation.
The air conditioner is suitable for a variety of uses. With a capacity to cool a 450 square foot space, it can cool your large bedrooms, office cabins, meeting rooms, etc. The stylish looks of the AC make it suitable for your drawing room, enhancing its aesthetics.
---
Final Thoughts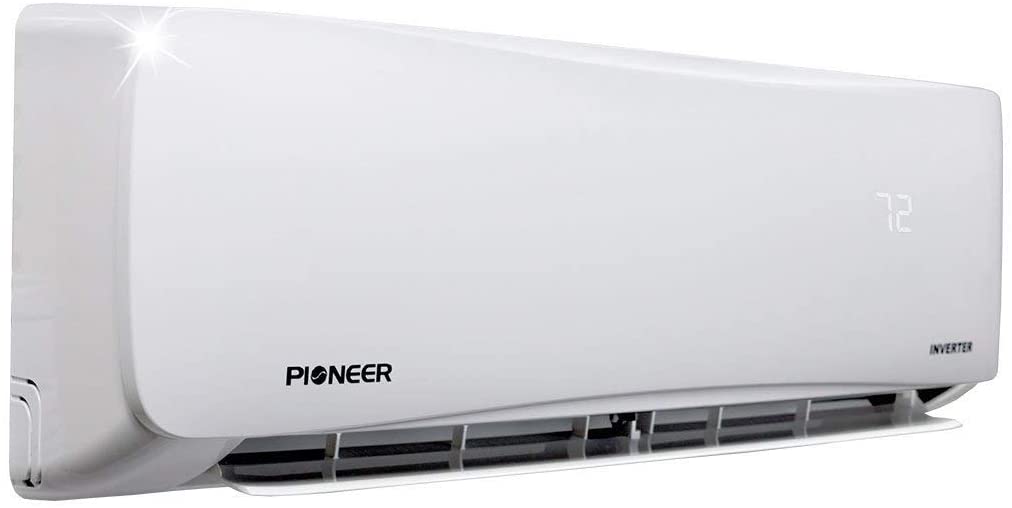 Alrighty! So, how good did you find the Pioneer WYS012-17 AC for yourself? Well, possibly very good, didn't you?… As with its unmatched quality and superb features, this sensational gadget is sure to capture your heart!
It is a super-quiet, productive, and efficient Air Conditioner with a sackful of convenience enhancing features up its sleeves at a surprisingly affordable cost. So, why wait? Go and fetch one for yourself now!
---
Read also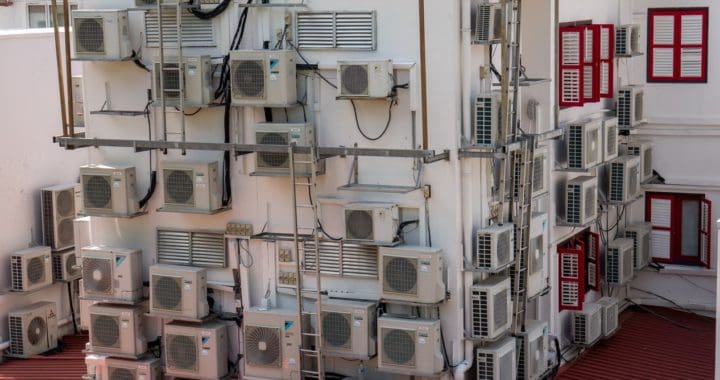 In this post, you will be guided with the step-by-step procedure on how to come up with buying the right air conditioner matching your needs. So, keep reading! Looking for the right air conditioner, whether for your home or office, isn't an easy thing. Instead, it would help if you were extra careful to find […]
0 comments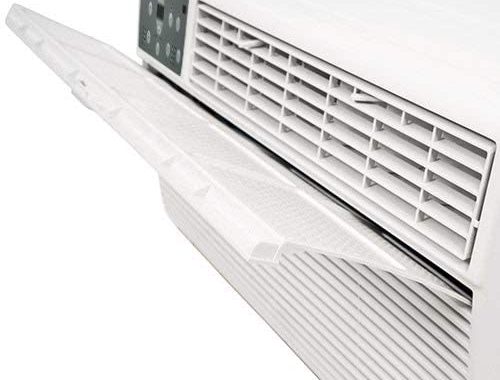 When you search for an outstanding through-the-wall air conditioner with the best value for your money, your search ends at Koldfront WTC12001W Through-the-Wall Air Conditioner. Koldfront WTC12001W Through-the-Wall Air Conditioner is the brightest star of the through- the- wall air conditioners segment. It is a part of a wide range of most efficient air conditioners, bearing […]
0 comments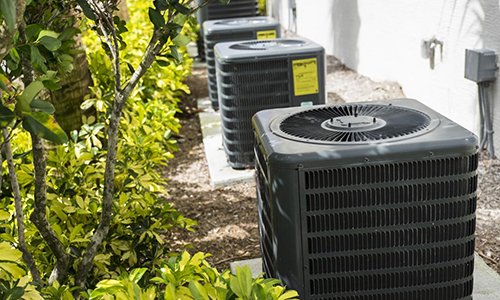 The Goodman GSX13 central air conditioner is truly in a class of its own. From its high level of energy efficiency to value for money spent to optimal cooling capacity for all your spaces, this is a product that can be trusted. It will be the focus of this review. Pros Cons  Design, Size & […]
0 comments