The Friedrich Chill Premier window air conditioner is one of the best air window conditioners from a brand known for making supreme quality machines. As you may pay a little extra from its competition for smaller BTU levels, but one thing is sure that you will get the reassurance of quality. The Friedrich ac window unit offers a great efficiency level, which means it can save you a lot of money in the long run. Beyond cooling your home, Friedrich Chill Premier CCF05A10A has to offer you a bundle of features as it is a connected appliance in itself. This window air conditioner's look is a bonus in itself, thanks to years of designing and engineering to reach the current shape and finish. Is this air conditioner window a product made to suit your needs? In this post, you will learn everything that you need to.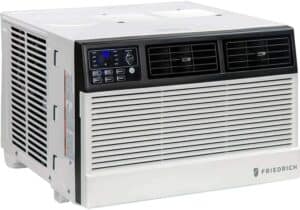 Pros
This Friedrich window air conditioner comes with an in-built WiFi feature that allows you to control the ac window unit through the phone. You can control your window air conditioner's settings even if you are sitting in a far corner.

Quiet and Efficient

Smart and Convenience

Eco-Friendly
Cons
Some people have encountered remote control and WiFi connectivity issues with this window air conditioner.
---
Design, Size & Warranty
The Friedrich window air conditioner is one of the best and stylish air conditioners out there. And let us tell you that being the best in terms of design and style is not easy if you look at the competition. All this is achieved with the help of the classic design with top & mid grills. The look of the ac window unit is enhanced with the help of a two-tone finish. The Friedrich window air conditioner's main body is white while the upper grill and control come in black color.
The whole body is built with heavy-duty insulation to ensure the silent operation of the unit for the quietest performance. You will see the wide front panel vents of your ac window unit designed specifically to reduce airflow noise. There is a hardened metal sheet which prevents external noise from entering the room. The whole unit is built with counterweights to ensure that the vibration is limited, and the unit works silently to cool down your room.
The Friedrich air conditioner comes with 8-way airflow control backed by an anti-microbial and a washable filter to ensure the circulation of healthy and purified air inside your room. You can set the vents according to the direction where you need the air to be thrown. Every control and setting can be controlled using a remote, which also comes with a display so you can see what you have changed or modified in your ac window unit.
You can even get this ac window unit in a higher BTU option, depending on the model. You can even get a slide-out unit option to ensure easy maintenance and hassle-free removal of the body out of the chassis. This particular model of Friedrich air conditioner comes with a one-piece frame fixed body to ensure hassle-free and quick installation. You will be even provided with expandable side curtains to help fill the window more easily.
If we talk about this unit's size, the product's height and width are 13.83 inches and 18.62 inches, respectively. The product weighs around 70 lbs, and it can't be said that this is a heavy ac window unit. And if we talk about the warranty part, you get a 5-year limited warranty with this product.
---
Product Features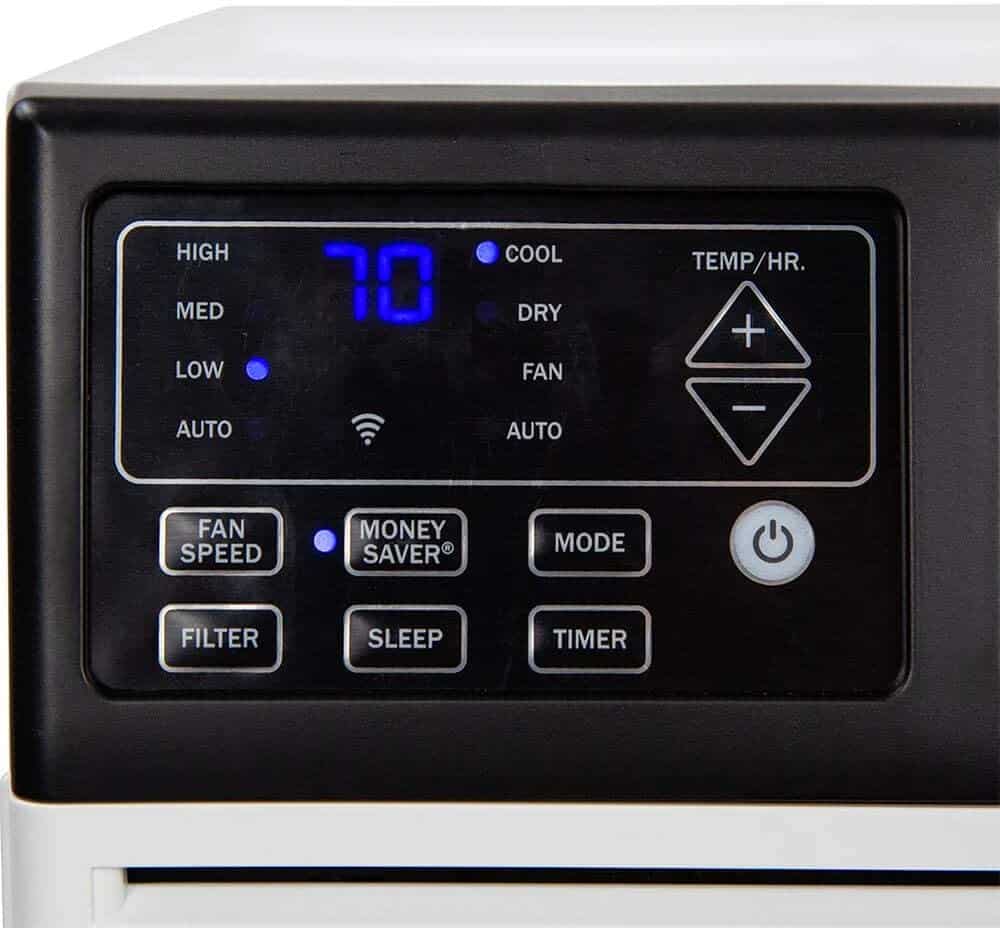 The Friedrich window air conditioner comes with a three-speed fan that can be controlled by you. But the product comes with more premium features like an auto fan setting that will change the direction of airflow to reach the desired corner and temperature more efficiently. You also get an impressive feature, i.e., sleep mode. This feature allows the unit to operate silently to help you sleep easily.
The unit provides you with 5200 BTU, which means the AC is good for cooling rooms of around 180 square feet. But if you are living in a room that comes in the direct sunlight, you might have to get a unit with more power to cool down the same unit.
More features:
24-hour timer

Auto-restart

Remote Control

8-way airflow control for better air distribution

Washable and antimicrobial air filter
---
Noise Level
The Friedrich window air conditioner is certainly a quiet ac window unit. The manufacturers rave about how it is 25% percent quieter than its competition through lab tests. But all this comes true when you see the unit operating in real life.
Energy Efficiency Ratio (EER)
Besides quiet operation, the unit also consumes very little electricity, saving you a lot of money annually. This air conditioner has a Combined Energy Efficiency Rating of 12.1, and it is rated for an annual cost of approximately $42.
Installation and Usage
Installing this air conditioner and using it to cool down your room is a game of just a few minutes. Manufacturers have designed this product in a way that doesn't require complex installation steps. The setup process is simple yet easy. Once installed, connect the window air conditioner with your smartphone and control the settings easily.
---
Final Thoughts
If you want to make a 180 square feet room cold without too much noise and control your Ac through the phone, this is a product made to suit your needs. You can easily rely on it as it is solid and designed to perform silently. In other words, the Friedrich window air conditioner is a fantastic product for the price. The product is good-looking and well-built. You get a bundle of innovative features with this air conditioner.
---
Read Also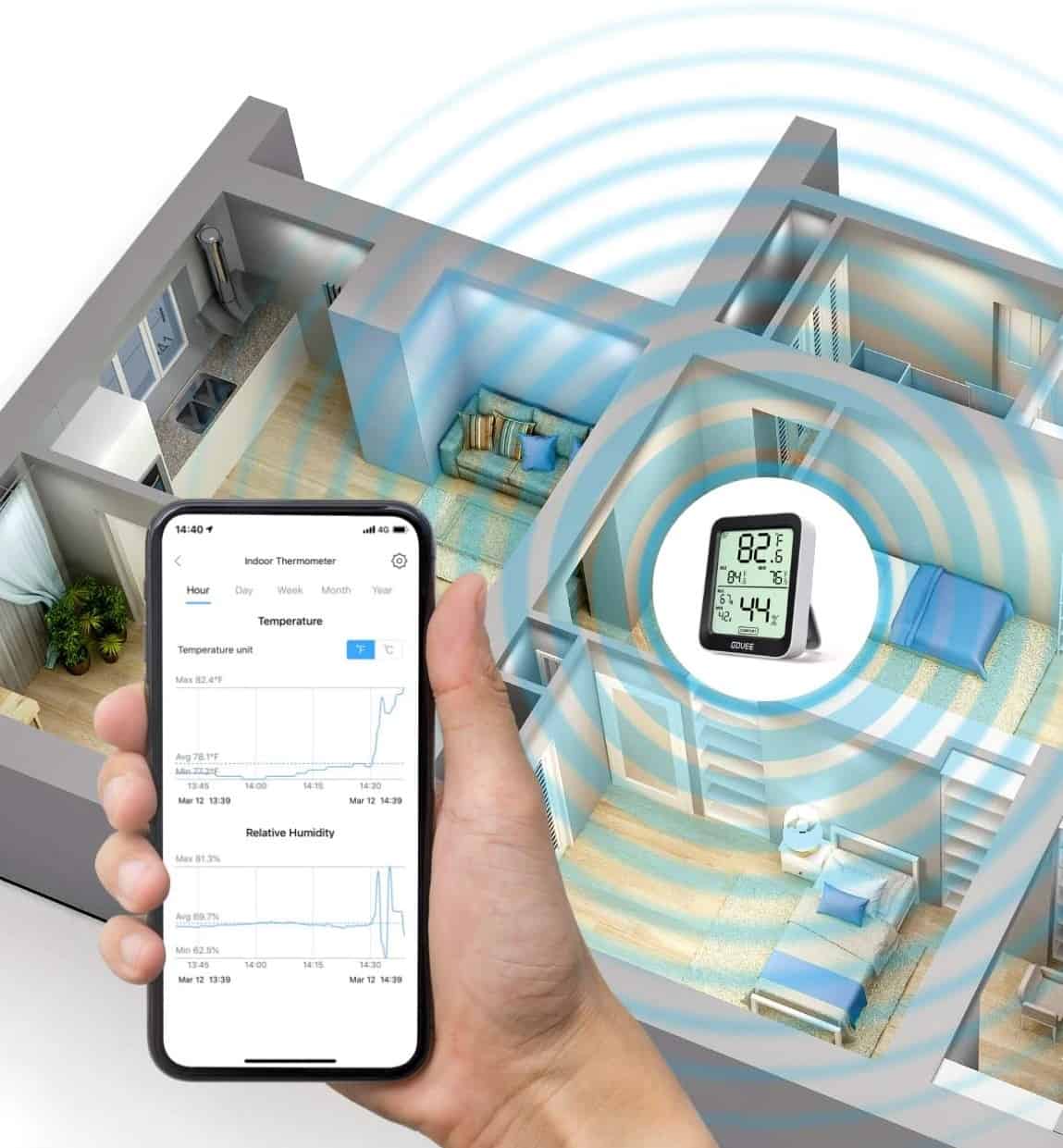 If you are using your iPhone for everything these days, you will want to know if you can figure out the room temperature with it, which means knowing what your phone can and can't do. However, if you purchase the right sensor or temperature system for your house, you can easily see the temperature at […]
0 comments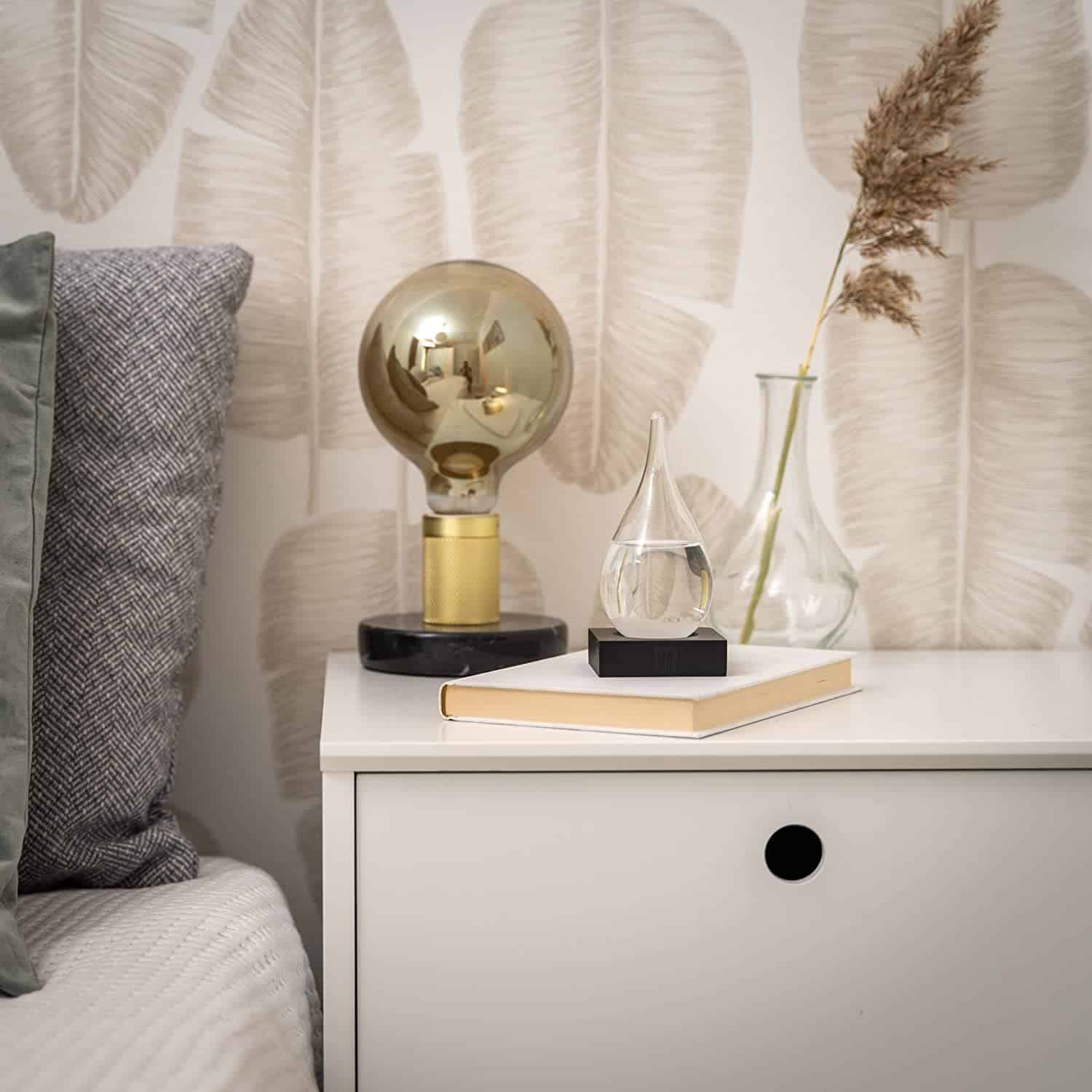 Have you ever looked out the window and wondered what the weather would be like for the day or wish that you could predict it on your own? If so, then you want to have one of the top weather predicting storm glasses that you can look at to see what the weather might be […]
0 comments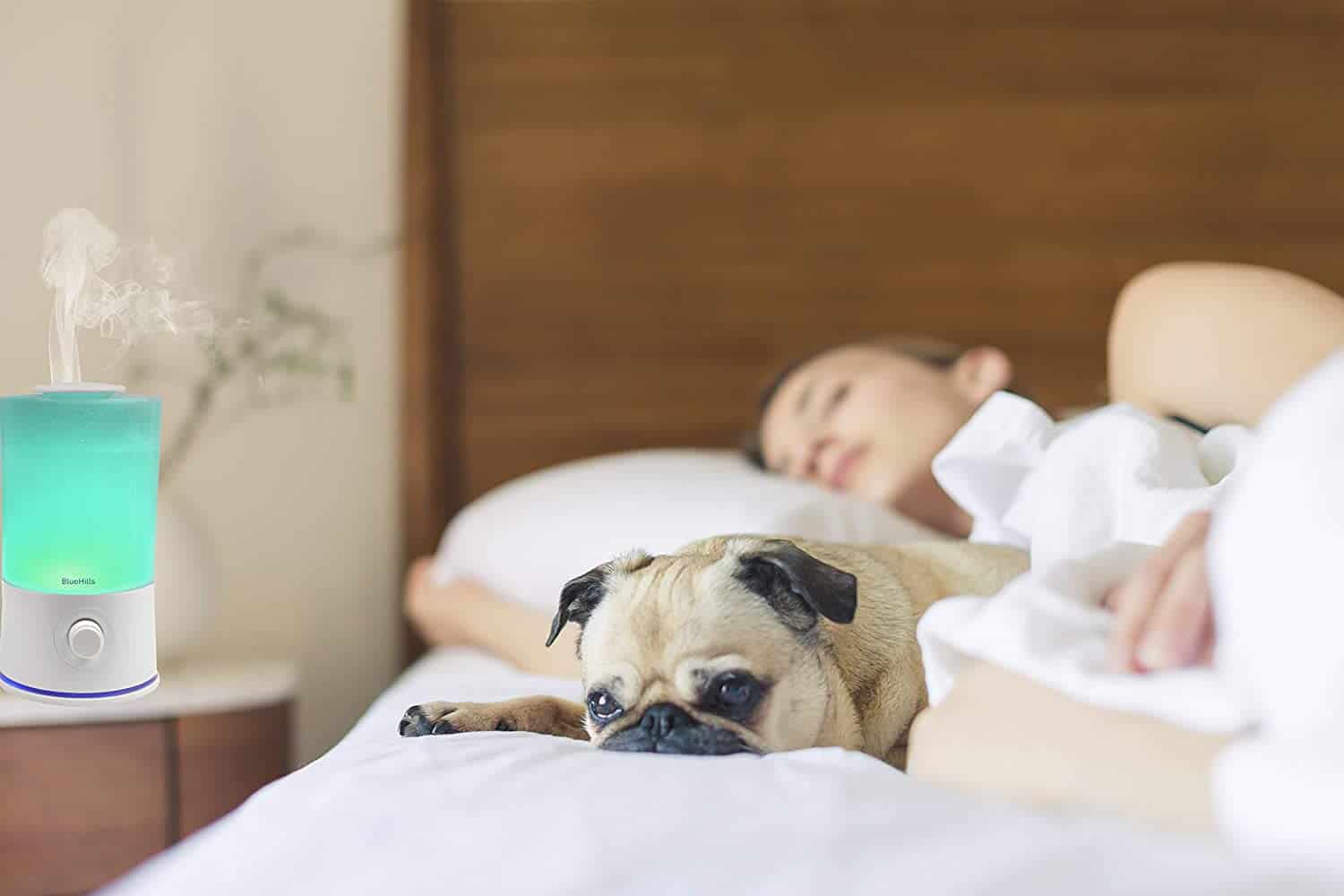 You would be able to use numerous essential oil diffusers for large rooms or spaces, and you should know all about them. There are so many options that sometimes it can be hard to decide which one would work the best for you, but if you know what is, then the decision can be made […]
0 comments