The Goodman GSX13 central air conditioner is truly in a class of its own. From its high level of energy efficiency to value for money spent to optimal cooling capacity for all your spaces, this is a product that can be trusted. It will be the focus of this review.
Pros
Quiet Airflow: With a very sophisticated fan design, the Goodman GSX13 central air conditioner comes with a single-speed condenser fan motor that allows it to ensure noiseless airflow all over the condensing coil.
Optimal Cooling Capacity: This central air conditioner can provide this because it is made with two-inch, refrigeration-grade high-quality copper tubes alongside an aluminum fin condenser coil configuration that allows for excellent heat transfer characteristics.
Environment-Friendly: In an age when protecting the environment is a global priority, it is very heartwarming to know that this air conditioner makes use of the R-410A, chlorine-free refrigerant. For those passionate about protecting the environment when using modern devices, this is the one to go for.
Durability: It is one thing to get a central air conditioner, but it is another thing to have a long-lasting one. One of the most remarkable benefits of the Goodman GSX13 central air conditioner is that it lasts long. No one truly wants a central air conditioner that breaks down after just weeks of purchase and installation.
Cons 
Installation Hitches: Some customers have complained about how hectic it can be for them to do the installation.
---
Design, Size & Warranty
The Goodman GSX13 central air conditioner often comes in black, but customers can also place orders in other specific colors. A split air conditioner type, the Goodman GSX13 has a cooling capacity of 19000 Btu/H and a single-stage compressor. The product shipping weight is 119.000lb, and the tonnage is in a range of 1.5 to five tons. As for the dimensions, the height is 27-1/2 inches, the width measures 23-1/for inches, and the depth is 23-1/4 inches.
Warranty
In a situation where the product has not been registered, there is a warranty coverage that can last for as long as five years after the installation date, and this is called the initial term warranty. For the owners who have registered their units, and the compressor fails during the initial two years after the installation date, the brand will replace the unit one time only with a new, equivalent unit.
Performance (Compressor options)
The product comes with an energy-efficient compressor that has been designed to run for years while providing the best of cooling comfort, as much as 14 SEER cooling performance, and with remarkably lesser sums when it comes to the energy bills, especially when compared with the other compressors with lower SEER ratings.
Product Features
Excellent Cooling: If you desire to have a central air conditioner that can leave your room to be as cool as a cucumber, then the Goodman GSX13 central air conditioner is the best for you. From the moment you switch it on, it works quietly and with maximum efficiency for as long as you want it.
Real Efficiency: The Goodman GSX13 central air conditioner has been designed to have many features, all geared towards ensuring lasting and outstanding performance combined with maximum performance. Because the manufacturers have made use of the most sophisticated techniques and highest quality materials, you can be certain your home is going to enjoy the highest levels of comfort in the most energy-efficient ways possible.
Pocket-Friendly Product: For many people, their biggest worry about using a central air conditioner is nothing but the utility bills. Well, that is not the case with this product, and that is good news. It is designed with your budget in mind, and so using it means you will get the most pocket-friendly fees when it comes to spending on energy usage.
Trusted Brand: One of the most striking features of any product is the nature of the brand. Goodman has been able to carve an exceptional niche for itself. It is known for making products with an impressive combination of energy-efficient technologies that provide maximal indoor comfort for the users.
Outstanding Cabinet Features: These include a heavy-gauge and galvanized-steel cabinet with a louvered sound-control top and a very catchy gray powder-paint finish alongside a steel louver coil guard. Then there is also single panel access to controls. The space, in this case, is made for the accessories installed later.
Noise Level
Of all the central air conditioners in its category, the Goodman GSX13 is one of the quietest. You do not have to worry about it becoming too noisy even when operating in full mode.
Energy Efficiency / SEER  (seasonal energy efficiency ratio)
As with other central air conditioners, energy efficiency is critical, and the Goodman GSX13 is not an exception in any way. It is one of the best on the market for efficiency as it has up to 14 SEER performance.
Installation and Usage
Installation of this central air conditioner can be quite easy and straightforward if the user follows all the instructions and manual guide carefully.
---
Final Thoughts
Goodman is one of the most reliable and trusted brands for heating, home cooling, and the most energy-efficient home comfort. This is mainly because, over the years, Goodman has made it a habit to adhere to the best energy-efficient in the manufacture of its central air conditioners.
Apart from the technology, the brand is also known for using long-lasting materials and the very best of spot-on manufacturing techniques. In summary, irrespective of where you reside or no matter the size of your home or office, Goodman is the brand you can rely on when it comes to providing comfort for your place.
---
Read also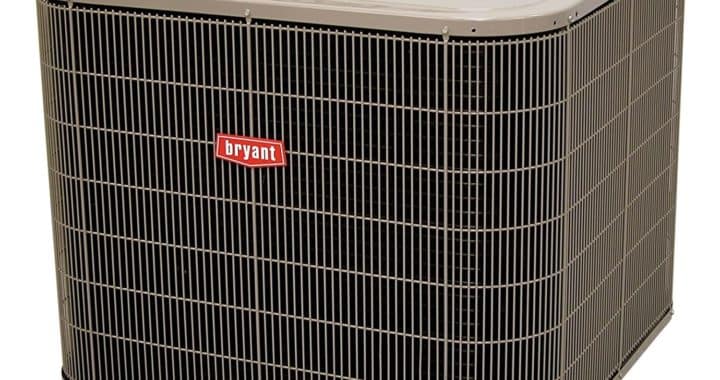 Bryant has come up with its fantastic Preferred Series air conditioners, and whether you go for the one or two-stage unit or even the Preferred Compact model, you can be sure of getting the best indoor comfort. These air conditioners are designed to give you steady and quiet performance over time. Pros Cons Design, Size […]
0 comments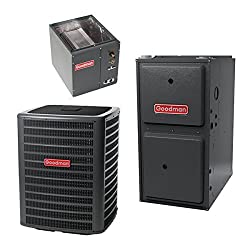 Goodman GSX16 Central Air Conditioner Review This is a high-efficiency split system air conditioner made by the trusted Goodman brand, one of the most well-known names for heating, cooling, and energy-efficient home comfort. This is because the product is a fine blend of energy-efficient technology, durability, and manufacturing excellence. Pros Cons  Installation Issues: Owing to […]
0 comments
There are several brands out there for air conditioners, but Amana truly stands out. The Amana ASX14 central air conditioner is one of its products that has found favor with many clients. This is one air conditioner that can be truly described as reliable and excellent. It is affordable, efficient, and effortless to maintain. Pros […]
0 comments