Rumors have it that ACs cover a large portion of your electricity bills. But do they are huge energy consumers?
Ordinary ACs do suck up a lot of electricity coming to your homes. Did you see I used the word 'ordinary'? Yes, to resolve this big issue, the Senville SENL-24CD Mini-Split AC is what you've got.
It is a top-seller product with exceptional cooling capacity and Whisper Technology. This AC is a well-functioning Air Conditioner that bags some of the most exciting features. Moreover, it can condition your environment quite efficiently in all those extreme & irritating weather conditions.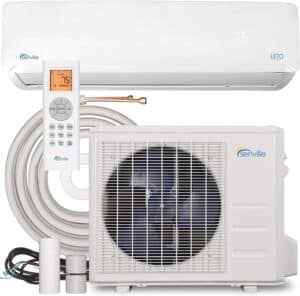 Sounds interesting, right? So, let us move on to its detailed description and analyze whether this AC suits you or not.
Pros
Ultra-quiet operation

Huge Cooling Capacity yet super affordable

High Energy efficiency

Provides All-weather solutions

Reliable Brand
Cons
The refrigerant is not pre-charged

Not that sturdy and robust
---
Design, Size & Warranty 
In terms of the design of the unit, the Senville AC is a funky and eye-catching product with a good quality finishing and glossy white color. 
The size of the unit is designed very smartly to ensure more excellent stability of both the units. The indoor unit dimensions are 32.87 x 7.8 x 11.02 making it easy to fit and simple to use, whereas those of the outdoor unit is 30.31 x 11.81 x 21.81, which is quite substantial owing to the vast cooling capacity of the unit.
The manufacturers offer a 5-year warranty on the compressor and a 1-year warranty on the parts. You can further clarify your queries by contacting the manufacturers' highly responsive customer satisfaction team.
---
Product Features
All-Weather Performance
The Senville AC, with its built-in efficient heat pump, is a 4-in-1 Mini Split AC is an excellent choice for usage in all weathers. 
Moreover, the integrated dehumidifier fan offers a dry mode to provide a great convenience in the year's humid seasons. 
Turbo Fan
To make the room temperature quickly reach the desired level, the product offers a turbofan mode. In this mode, the fan speed of the unit increases to a surprisingly high level.
Extensive Air Flow
The highly influential operation, coupled with the turbo mode, provides complete airflow in areas as large as 15000 sq ft. This ability makes this AC very suitable even for larger spaces like halls, offices, garages, showrooms, etc.
Moreover, the indoor unit's multi-directional vents aid in spreading the comfortable air to all the corners of the room uniformly and consistently. 
Timer Function
This outstanding AC also features an efficient timer both on and off the unit with a pre-adjusted delay. This function is especially very suitable for people with a consistent and vital daily schedule.
Wireless Remote
The product also features a highly user-friendly wireless remote for distant controlling of the unit. It is a durable and functional quality accessory with a bright and impressive LED display for added convenience. 
Inverter Technology
The efficient DC inverter of the Senville AC provides unmatched energy efficiency while keeping down your electricity bills. Also, this system offers smoother and offer higher SEER ratings.
Follow Me
This AC also provides the highly convenient 'follow me' function wherein the remote control acts as a thermostat. This way, as the remote is kept near you, the AC automatically installs the desired temperature and fan settings.
With this mode, you get to experience optimum temperature and airflow. This provides greater comfort in varied temperature conditions.
And Many More…
Sleep mode for gradually altering the temperature to provide superior comfort

Self Clean to wash off and dry the evaporator efficiently.

Short Cut button for restoring the previous settings

Three optimum fan-speeds along with auto setting
---
Noise Level 
The operational loudness of the unit of this beautiful AC is extraordinarily low. With its smartly engineered design and efficient DC inverter, its noise dissipation level drops down as little as 32 dB, which is just unbelievable because it's a powerful AC with huge cooling capacity. 
The unit's average sound level is 39 dB, which is still very astonishing, as only a few Mini-Split ACs can touch the 40 dB level at their best.
---
Energy Efficiency Ratio (EER) And BTU Cooling Capacity
As far as energy efficiency is concerned, you certainly need not bother with the Senville AC in your bag. It is an environment -friendly Air Conditioner with a very impressive EER rating of 9. Besides, this appliance's SEER rating rises to 17, which is one of the best amongst its category.
It is a powerful AC with 24000 BTU Cooling Capacity.
---
Installation and Usage
The Senville Mini-Split AC features a 16 ft. Installation Kit, making it super-easy to install in any room or hall. However, as both the Air Conditioner's indoor and outdoor units are a bit heavy, the system requires professional installation to have a more stable and safe performance. 
Also, the manufacturers would provide a Communication Cable and Pre-Flared Copper Lines along with the unit.
Apart from its simple installation, this user-friendly product also offers maximum ease-of-use to its user. 
It comprises a beneficial and easy to remove Air filter. You have to detach the protective plate out and then pull out the air filters to wash them. Place them back in the exact reverse way.
The unit's huge Cooling capacity makes an entirely suitable and efficient choice for all sizes of rooms.
---
Final Thoughts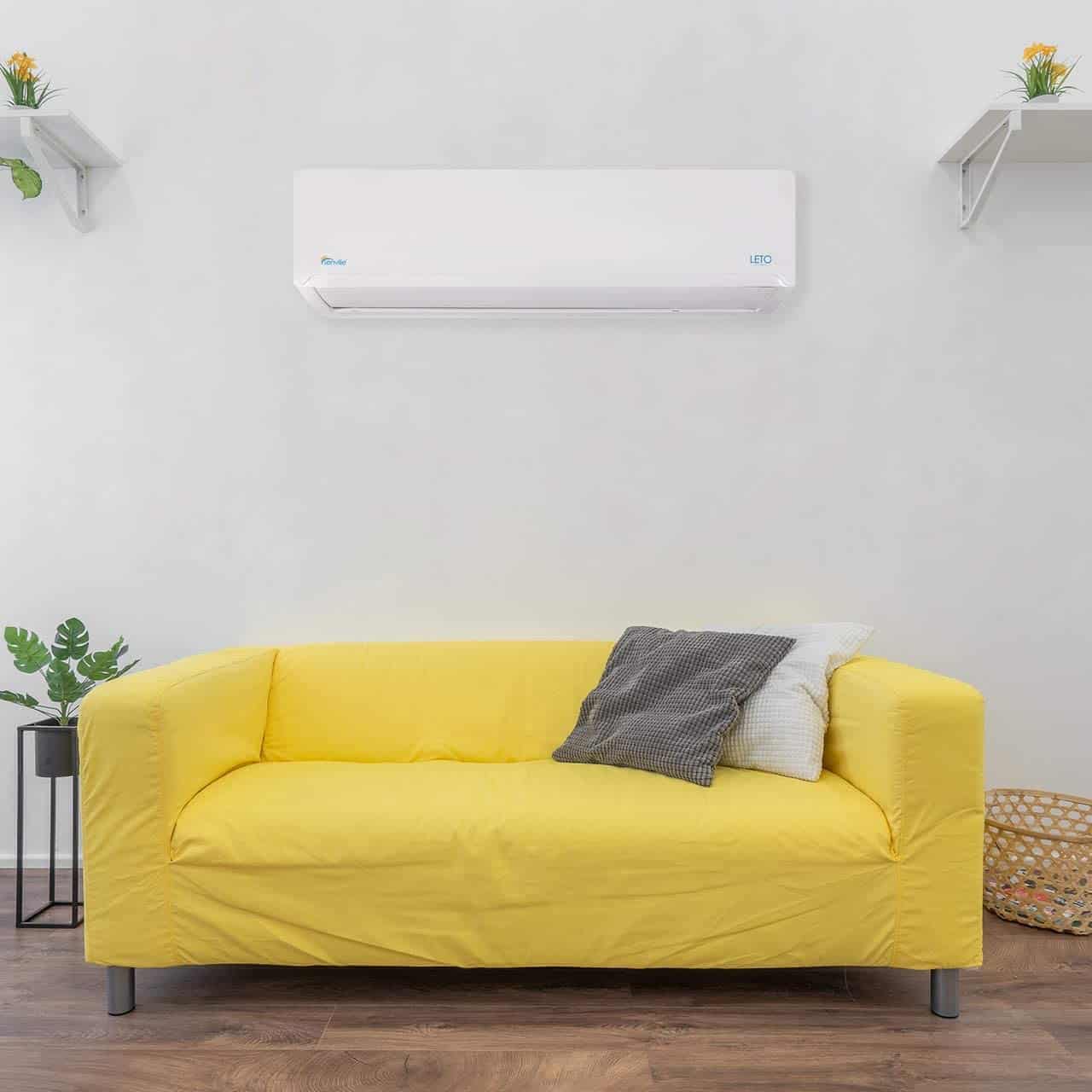 All in all, the powerful and efficient Senville SENL-24CD 24000 BTU Ductless Mini Split Air Conditioner, with its eye-catching features and exceptional quality, builds up high suitability for all kinds of customers.
The extraordinary quiet performance even at such high cooling capacity offers even more convenience to the user. In total, the Senville Mini-Split AC is an affordable, efficient, and impressive choice!
---
Read also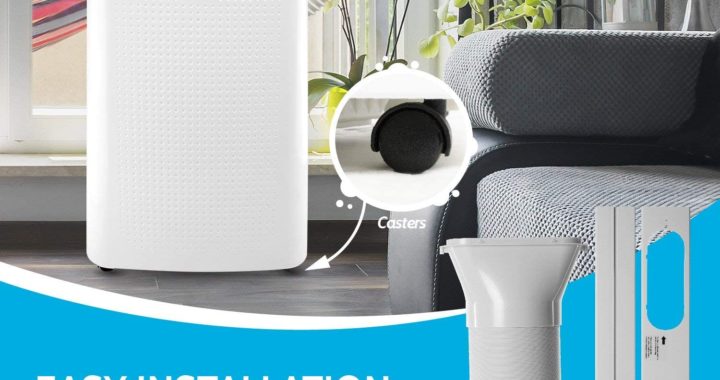 With wireless connectivity features and sheer 12,000 BTU of cooling and heating power, the RolliCool COOL310 portable air conditioner is one product that can help you gain perfect control over the climate in your home with no stress. Truly, this air conditioner uses the latest technology to improve the quality of life. Pros Cons Design, […]
0 comments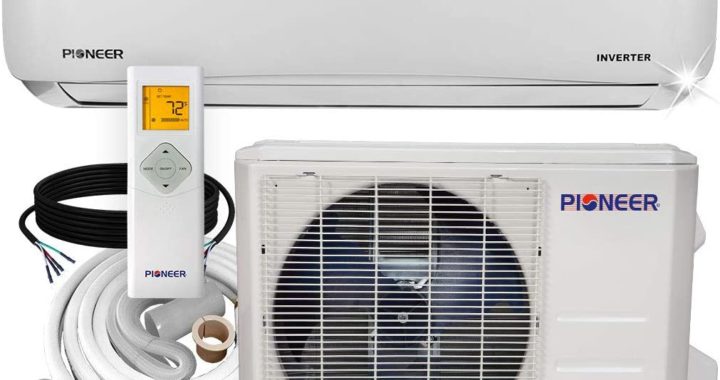 This article will tackle the ductless mini-split air conditioner, including essential details you might need if you plan to purchase one. Continue reading below! In terms of home heating systems, almost everyone would consider the highly sought after and most efficient unit. And this seems to be why many want to install a ductless heating […]
0 comments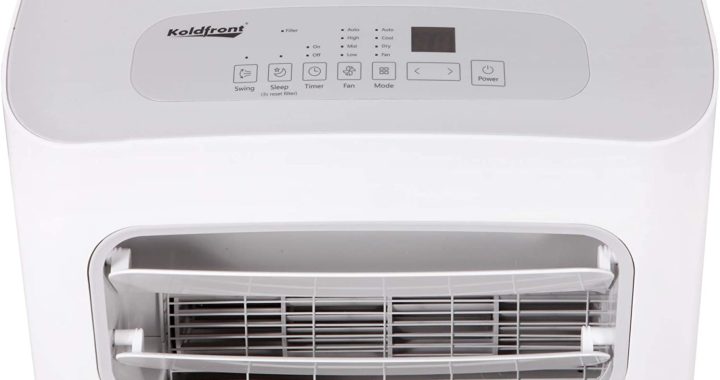 Are you looking for the best portable air conditioner to use in a small room? Koldfront PAC802W will serve the purpose.  A compact but powerful air conditioner to use in rooms of up to 150 square feet. This unit's cooling capacity is 8,000 BTU, making it ideal for use in small rooms like the living […]
0 comments