Friedrich has carved a niche for itself as far as the best airconditioning units' design and manufacturing are concerned. It has the most excellent products for quiet, long-lasting, and really efficient units that are ideal for official, business, and residential spaces. One of such products from this brand is the Friedrich Chill Premier 8,000 BTU Smart Window Air Conditioner.
Pros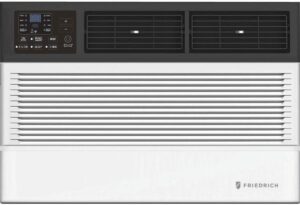 When making use of the Friedrich Chill Premier 8,000 BTU Smart Air Conditioner, there are several advantages that the user can benefit from, and they are as follows:
Cost-Friendliness: For those looking for the best affordable air cooling methods, this is the product of choice. It is packed with several features and characteristics that help the user to save money. As a matter of fact, the average estimated annual operating cost of the air conditioning unit is just about $60.
Reduced Energy Consumption: As a result of the fact that it is possible to ensure constant temperatures with centralized controls, it becomes possible to ensure that no energy is wasted. This further reduces the costs that would have gone on utility and maintenance. All these ensure longer durability for the product, even as it is ideal for a recommended coverage area of 350 square feet.
Cons
Even though there is no doubt that the Friedrich Chill Premier 8,000 BTU Smart Air Conditioner is packed with several excellent features, there are also some other features that customers complain of, and they are listed below.
Wi-Fi Settings Issue: Some customers have reported having a tough time setting up the Wi-Fi feature due to incorrect details in the manual.
---
Design, Size & Warranty
It is designed in the fixed chassis style and is Y Energy Star Qualified, and runs on a 115V power source. Its dimensions are 13 5/6 X 17 5/8 and 15 7/8 inches for height, width, and depth, respectively. For those who appreciate good warranty packages, this Friedrich product comes with a valid warranty package for one year.
---
Product Features
The window ac unit comes with the smart home or voice command device compatibility feature, which works well with Google Home and Amazon Alexa.
It has an integrated Wi-Fi control which is connected to and controlled by the FriedrichGo application.
Variable Cooling Speeds: The product has low, medium, high, or even fan-only fan speeds. If you do not want any of the ones listed above, there is the automatic fan feature. With the auto-fan feature, the product can set the speed on its own according to the temperature set by the user.
Adjustable Thermostat: The air conditioner operates only when the room has reached the temperature that the user has set. After that, it switches on once the room temperature passes the set temperature.
Sleep Setting: This is the mode that you can activate once you are about to sleep; it is the ultra-quiet mode of the air conditioning unit.
There is a 24-hour timer.
The remote control is also present.
There are also washable and reusable filters that remove microorganisms, thus help to stop the growth of mold, bacteria, and other pathogens.
A Money Saver feature helps you save money by ensuring operation only when the fan is in a cooling mode.

It also comes with a check filter alert that helps you ensure that there is always clean and fresh air in your home.
---
Noise Level
The Friedrich Chill Premier 8,000 BTU Smart Air Conditioner is a very quiet and noiseless product. This is possible as it has solid insulation in its interior, which absorbs all sound. There is also a reinforced metal structure that deflects noise from outside.
 In addition to these, it also has huge air discharge openings that allow for maximal airflow, thus eradicating front panel noise. Some counterweights neutralize vibration and minimize sound, making this product one of the most noiseless on the market.
Energy Efficiency Ratio (EER)
The Friedrich Chill Premier 8,000 BTU has an impressive energy efficiency ratio (EER) of 12.1, further testifying to the product's sophistication.
---
Installation and Usage
Installation of the Friedrich Chill Premier 8,000 BTU Smart Air Conditioner is straightforward and quick. The installation is straightforward with a one-piece frame, while the regulation installation hardware comes with the adjustable side curtains.
The product also has an integrated Wi-Fi control, which can be accessed via the smartphone. It is also designed in a way that makes it compatible with Amazon Alexa and Google Home. The entire installation and connection process of this window air conditioner is just a matter of minutes.
 It is even more fun when using it to adjust the settings to match your lifestyle easily. You can set the product to several modes, whether you are home, away, or even have a special night time setting.
Using this small window air conditioner is pretty easy as control is directly in the user's hands. You can power it on or off, adjust the temperature, control fan speeds, or change the system mode as you like and whenever you desire. The control type is digital, and users seem to love this feature a lot. Other features that also make usage easy include the Airflow Direction Control, Air Filter, Sleep Mode, and the Check Filter Indicator.
---
Final Thoughts
This is a highly-recommended product for those who want the best of air conditioning units. This is particularly true for those who value energy efficiency, durability, and ease of use. The benefits of the Friedrich Chill Premier 8,000 BTU Smart Air Conditioner far outweigh any cons that may be associated with it.
---
Read Also
When you start looking for air conditioners for your home, the first thing to consider is the BTU level you want. The best one is the 8000 BTU, which is ideal for rooms of around 300 to 350 square feet, so make sure to check them out. If you want to know more about making […]
0 comments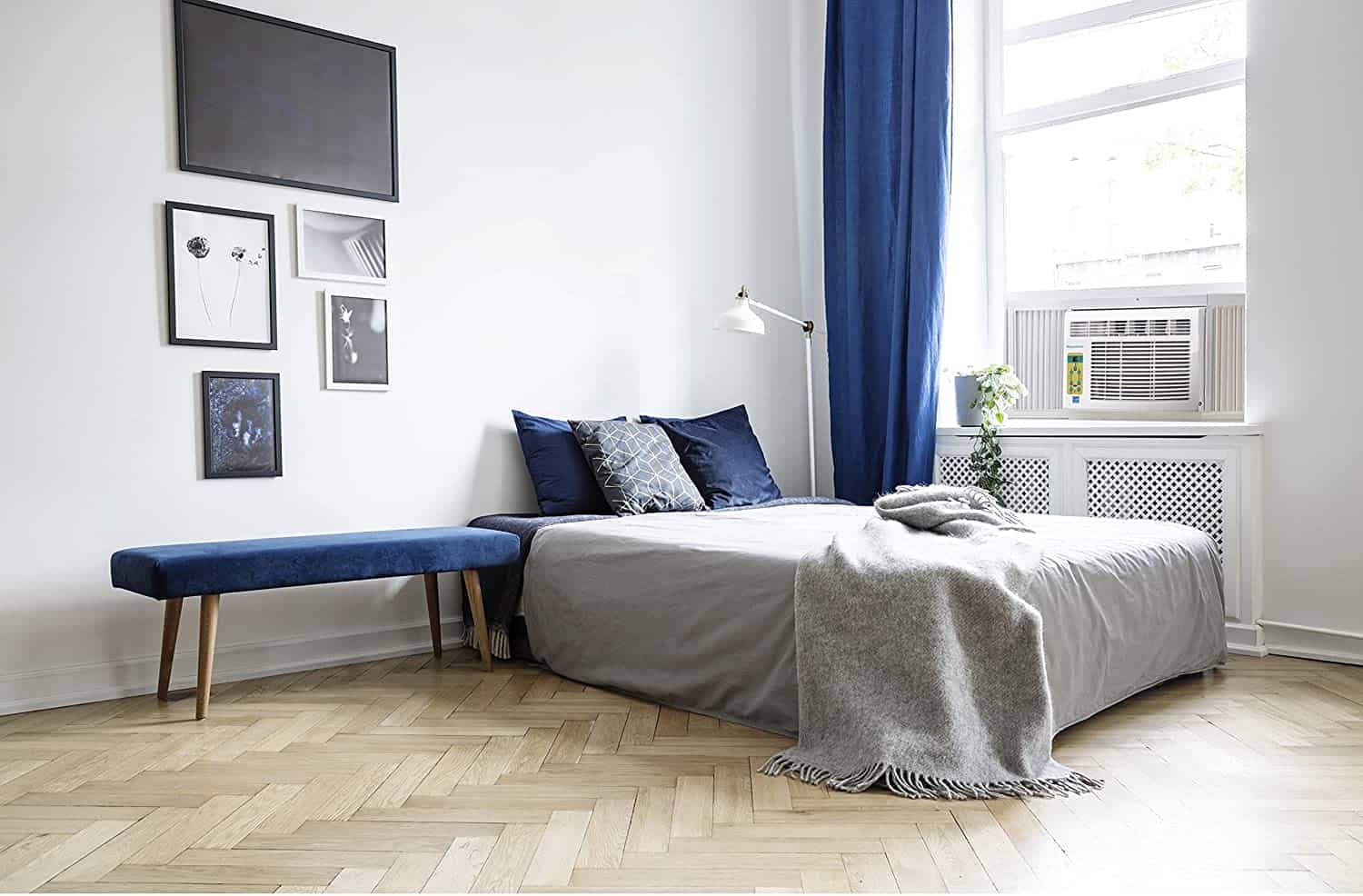 If you want a bigger room to be cooled down, you need a 6,000 BTU air conditioner, and these can be portable and window units. You should consider a lot when it comes to this, including the pros, cons, and much more. If you want to know more about these models, then keep reading our […]
0 comments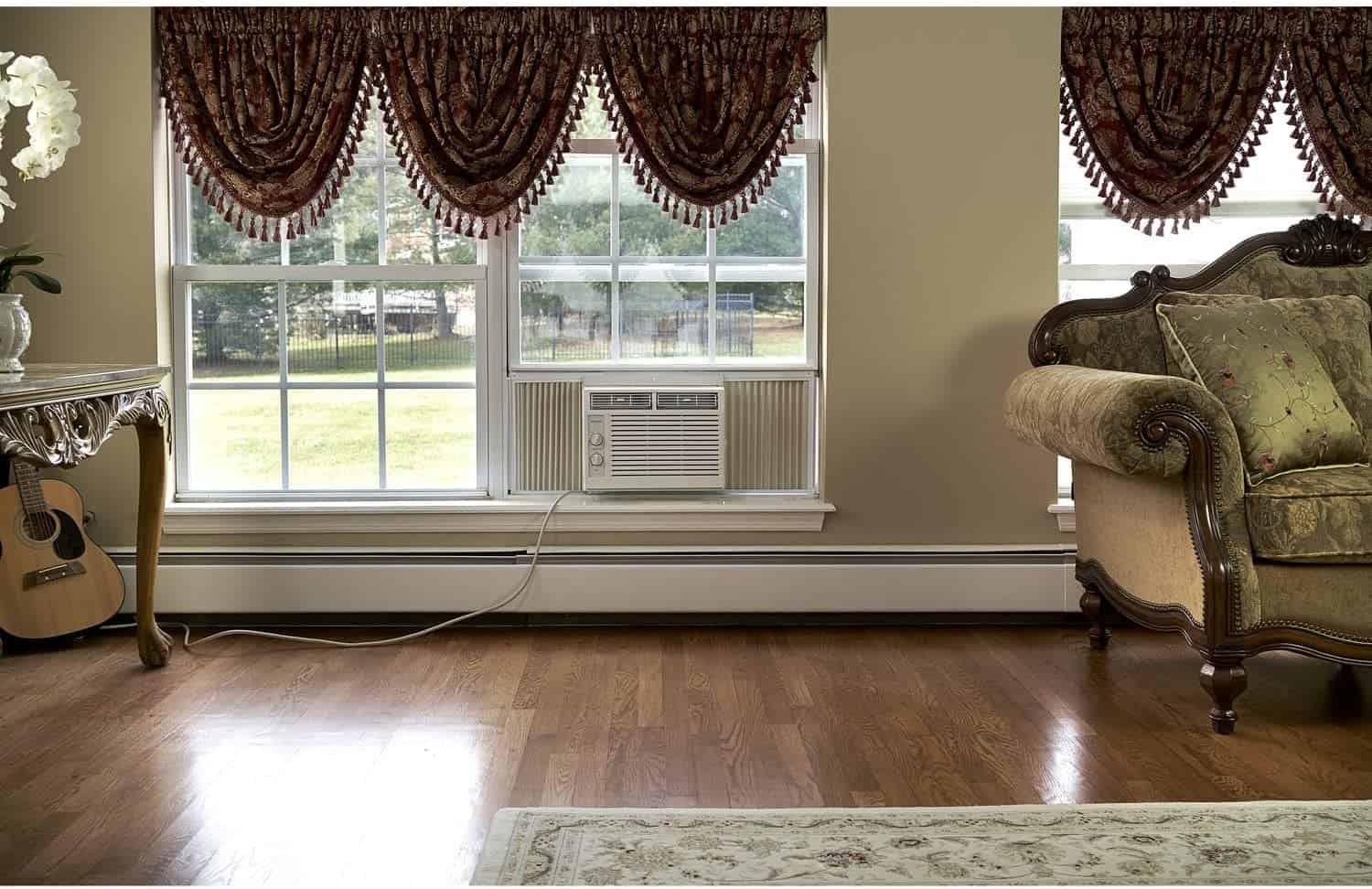 When it comes to your home, you want to make sure that you have the best air conditioner that can help to cool the area down. This means that you should be looking at both portable and window units that have a 5,000 BTU level. Ensure that you know what models would work the best […]
0 comments