Stadler Form ALBERT Dehumidifier Review
Stadler Form Albert 45 pints dehumidifier is a high-quality device and will work great in damp places up to 650 square feet large. Stadler Form Albert has a low-temperature operation – it works under 41 degrees F. It has a lot of features, for example, adjustable humidistat, digital display, etc.
Pluses:
Dual drainage options
24-hour timer
Built-in humidistat
Night mode – LED lights can be dimmed
Auto defrost
Switzerland's AAA Energy Efficiency rating
Auto restarts on power failure
Casters and handles
Drain hose included
Low-temperature operation
Air outlet swing mode
Full bucket indicator and auto-shutoff
Minuses:
Small water container
Only 1-year warranty
Price
---
Design and Size



Stadler Form Albert dehumidifier is one of the most elegant dehumidifiers. It looks absolutely fabulous. It has a coated surface. Stadler Form Albert won a Reddot design award in 2013.
A dehumidifier is available in white color with black top and bottom. LED display and control panel is at the top of the unit – easy to understand and good looking.
Stadler Form Albert's size is very similar to competitors. Height x width x depth – 26 x 14 x 10 inches. Weight is 35 pounds which is very OK for this class dehumidifier.
Features
Stadler Form Albert has a lot of features. Actually all you could imagine for a dehumidifier.

It has 3-speed levels. Most of the competitors have only 2. This allows you to choose a performance level. The highest speed, the more powerful the unit will use to dehumidify space where it is placed.

Hygrostat. Whit hygrostat you can set humidity level you want. To do that push the hygrostat knob and change humidity level with the perfectly working rotary control. The humidity range is between 30 and 80 percent. You can use also an automatic humidity option if not sure which humidity level to set.

When Stadler Form Albert reaches the selected humidity it will turn off.

A great feature is a timer. You can select a time when Albert should be working. You can even let the unit start and stop every day at the same time. This feature is simple but very useful.

The swing mode allows us to optimally distribute the dry air in the room. This mode is also suitable for example to dry clothes fast and efficiently.

The LED display can be dimmed. Just use the night mode button.

The unit has an empty tank function. The blinking symbol will appear on the display when the water tank is full and Albert turns off automatically. After emptying the tank the unit will restart automatically.

If the temperature in the room goes below 41 degrees F (5 °C), the defrost function will start – the unit automatically works on defrost mode.

If needed it is possible to attach a drainage hose to the dehumidifier for constant water drainage. 7 feet long (2m) drain hose is included in the package.

The dehumidifier has wheels for easy movement. Keep in mind that you have to empty the tank before moving the unit.
Noise level
33 decibels with the fan level 1 and 44 decibels with the fan level 3.
33 decibels is reasonably quiet but you can still hear it. You have to keep in mind that noise means that the unit works. A fan that moves an air can't be silent.
Maintenance and upkeep
The unit has a quite small water tank – only 8.8 pints (4.1 liters). This means that if you do not use drain hose you will have to empty the tank quite often. The good news is that the water tank is easy handling with a built-in handle.
The filter is washable. Clean it when needed with a vacuum cleaner. I would say once a month.
Stadler Form Albert is energy star qualified and on max speed consumes 390W energy. That is less than competitors.
Summary
Stadler Form Albert 45 pints is a premium quality dehumidifier for spaces up to 650 square feet (60 square meters). Very accurately made – sleek case, rounded edges, hidden caster wheels. It has a lot of pros and unfortunately also some cons but if you can live with them this is a good choice.
---
Specifications
 

Dehumidifier

Pints

43

Price

 

Low-Temperature Operation (41 degrees F and under)

Yes

Practical room size (sq.ft./m2)

650 / 60

Water container

8.8 pints / 4.1 liter

Removable water container

Internal condensate pump

Continuous drain capable

Drain hose included

Drain hose length

7 ft. / 2m

Controls type

Manual

Number of fan speeds

3

Humidistat

Humidity range

30% – 80%

Automatic defrost

Programmable timer

Auto shutoff

Carrying handle

Casters

Filters

Filter price

–

Filter cleaning and (or) replace

Washable, clean when needed

Noise level

Max 44 dB

Energy usage (max)

390W

Voltage

110-120V

Energy star

Size (inches / centimeters)

Height: 26 / 65

Width: 14 / 35

Depth: 10 / 25

Weight (pounds / kg)

35 / 15.6

Warranty

1 year

Overall Rating (max 5)

15% Price/performance

5% Design

35% Performance

15% Features

10% Noise level

20% Maintenance & Upkeep
---
Video
---
Gallery
---
Other Dehumidifier Reviews:
Frigidaire FFAD7033R1 70 Pints Dehumidifier is one of the best sellers and called one of the best dehumidifiers on the market. It works very efficiently and quickly, it is quiet, extremely durable, and very flexible. It will work in areas up to 1300 square feet (120 square meters). Pluses: Minuses: Design and Size The […]
0 comments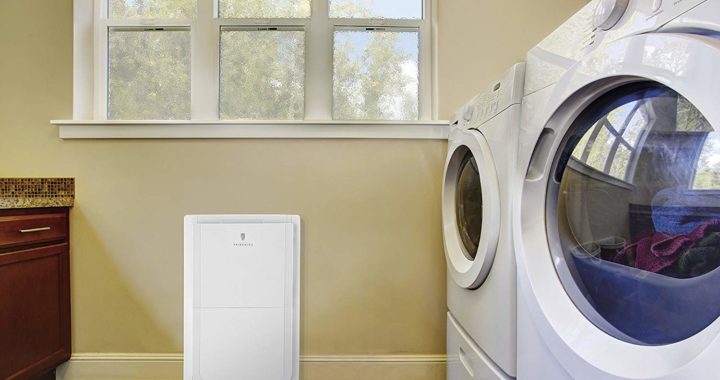 If you have plenty of extra moisture in the air in your home and you want to get rid of it, then a dehumidifier is going to be ideal. However, the question becomes how do you pick the right one and what are the pros and cons of each? You would also want to consider […]
0 comments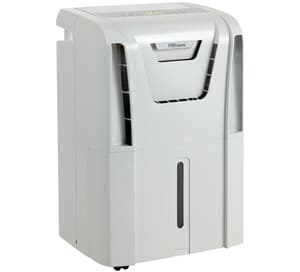 To maintain safe, clean, and fresh indoor air, a lot of households are now investing in high-quality dehumidifiers. The development of mildew and molds that could be the primary cause of allergies, asthma, and other diseases are caused by excessive moisture. To help people in dealing with such problems, Danby, a Canadian company created DDR70A2GP […]
0 comments