Friedrich D50BPA 50-Pint Dehumidifier Review
Friedrich D50BPA 50-Pint Dehumidifier will work easily in spaces up to 1000 square feet large. Friedrich D50BPA has many features such as internal condensate pump, full bucket indicator/Auto shut off, humidistat, electronic controls, and more. This dehumidifier has three ways for draining accumulated moisture and it costs around $250-280. Fabulous value!
Pluses:
Three methods for draining the collected moisture
Built-in condensate pump
Drain hose included
Electronic controls and digital display
°F/°C selector
Adjustable humidity
24-hour timer
Bucket full lamp
Defrost lamp
Low-temperature operation
Energy Star qualified
Auto-restart on power failure
Casters and handles
Minuses:
Noisy on high
1 year limited warranty
Drain hose included is only 3 ft. long
---
Design and Size
Friedrich D50BPA has a simple but elegant design. The moist air intake comes from the front but dry air is venting out through the top of the dehumidifier. D50BPA model has a cleanable air filter in front of it and 16.2 pints (7.6 liters) large water container below the filter. As you may already notice that's way too small for 50-pint Dehumidifier so you have an option to use continuous drainage. At the back of the unit is a continuous drainage outlet and drain pump outlet.
Friedrich D50BPA weight is 44 pounds 20 (kg) and you can move it with built-in handles or casters.
Dehumidifier Size:
Height: 23 inches / 58 cm
Width: 15 inches / 38 cm
Depth: 11 inches / 28 cm
---
Features
Friedrich D50BPA 50-Pint Dehumidifier has really many features.

Three ways for draining assembled moisture. With a bucket, constant drain way, or with the built-in condensate pump.

Electronic display. It has power on/off button, fan speed (low and high) button, timer button, humidity adjust buttons, and temperature selector between Celsius and Fahrenheit. The display shows when the bucket is full, defrost lamp turns on when the unit is defrosting, current temperature, and timer set information.

Adjustable humidity between 30% – 90%. Relative humidity in increases of 5%

24-hour timer. Set time when you want the dehumidifier to turn on or off.
---
Noise level
As I have read many customers have said that the unit is a bit loud at high speed. You may desire to reconsider running it on low when you're home and shifting it to a higher speed (if required) when you going.
---
Maintenance and upkeep
Friedrich D50BPA doesn't require much maintenance. Clean filter when needed, empty water bucket (if use this draining method) when full and that's it.
From time to time clean all dehumidifiers, check if there are no leaks, clean water reservoirs.
---
Summary
Friedrich D50BPA is an excellent dehumidifier for mid-range spaces. It has all you need – a lot of features, a couple of drainage options, easy transfer, and reasonable price.
Specifications
 

Dehumidifier

Pints

50

Price

Low-Temperature Operation (41 degrees F and under)

Practical room size (sq.ft./m2)

1000 / 93

Water container

16.2 pints / 7.6 liters

Removable water container

Internal condensate pump

Continuous drain capable

Drain hose included

Drain hose length

3 ft. / 90cm

Controls type

Electronic

Number of Fan speeds

2

Humidistat

Humidity range

30% – 90%

Automatic defrost

Programmable timer

Auto shutoff

Carrying handle

Casters

Filters

Filter price

–

Filter cleaning and (or) replace

Washable, clean when needed

Noise level

Noisy on high

Energy usage (max)

645W

Voltage

110-120V

Energy star

Size (inches / centimeters)

Height: 23 / 58

Width: 15 / 38

Depth: 11 / 28

Weight (pounds / kg)

44 / 20

Warranty

1 year limited + 5 years on refrigerant system

Overall Rating (max 5)

15% Price/performance

5% Design

35% Performance

15% Features

10% Noise level

20% Maintenance & Upkeep
---
Friedrich D50BPA 50-Pint Dehumidifier Gallery
---
Other Dehumidifier Reviews: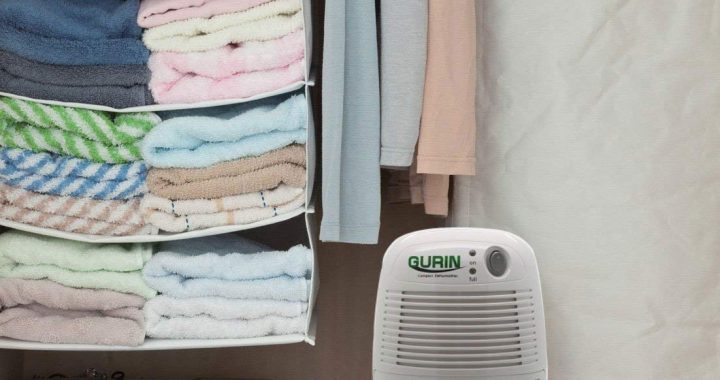 Whenever you are thinking about getting a dehumidifier for your home, there are going to be many options that you can pick and choose from. You want to make sure that you are choosing the right one, and here are 5 of the best ones that are in the industry and some of the […]
0 comments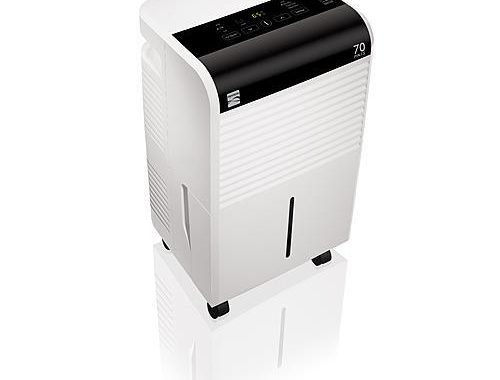 Who wants living in an ill-smelling home full of mold, mildew, and the allergic and unhealthy environment? Absolutely, no one! But what to do if you have a big basement or live in an area with annoyingly high humidity levels? If mildew, mold, dust mites, and the unhealthy environment is bothering you, then this is […]
0 comments
The dehumidifier has one of the best price/performance ratings within 51-75 pints dehumidifiers category. It can remove up to 60 pints of moisture in the 24-hour term. I have calculated that Danby Premiere DDR60A3GP practical room size is 1000 square feet (93 square meters). This device is the only one in the class with an […]
0 comments