It has been a hot day.  You have been out in the sun for a whole day. You reach your home and switch on your air conditioner. Within no time, you feel the comfort of the cool ambiance. It is possible if you have installed Frigidaire 12,000 BTU Through-the-Wall Air Conditioner at your home.
These air conditioners are synonymous with the fastest cooling Through-the-Wall Air Conditioners. Frigidaire is a well-known name in U.S. A. in commercial and domestic room air improvement appliances.
Frigidaire is a U.S. subsidiary of Electrolux, which is a European company. Frigidaire came into being as Guardian Frigerator Company in Fort Wayne, Indiana, in 1918. This company brought in the market the first compact refrigerator. William C. Durant, the founder of General Motors, took over the company in 1919 and changed its name to Frigidaire.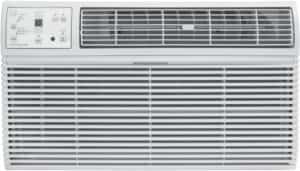 This company was a part of General Motors from 1919 to 1979. It was also manufacturing the air conditioning compressors for General Motor cars. White Sewing Machine bought Frigidaire in 1979 and sold it to Electrolux in 1986. Frigidaire has some firsts to its credit, such as refrigerators, air conditioners, etc.
Pros
It cools the room very fast. 

It starts operating even when the power is low.

Its dehumidification capacity is 3.3 pints per hour.

It has four direction air controls. The whole room gets enough air and cooling effect.

It saves your money on account of electricity bills.
Cons 
Uncaring after-sales customer support.

It starts giving problem after two or three years of use.
---
Design, Size & Warranty
It is a white color beautifully designed through-the-wall air conditioner. The unit consists of metallic and plastic components. It has a metallic exterior mostly.
It weighs 73 lbs.  Its height is 14.5 inches, width is 24 inches, and depth is 20.5 inches. Its sleeve cut out size is 15.625 inches in height and 25.93 inches in width.
The Frigidaire covers this air conditioner with a two-year limited warranty and three to five years of limited warranty on sealed components.
---
Key Features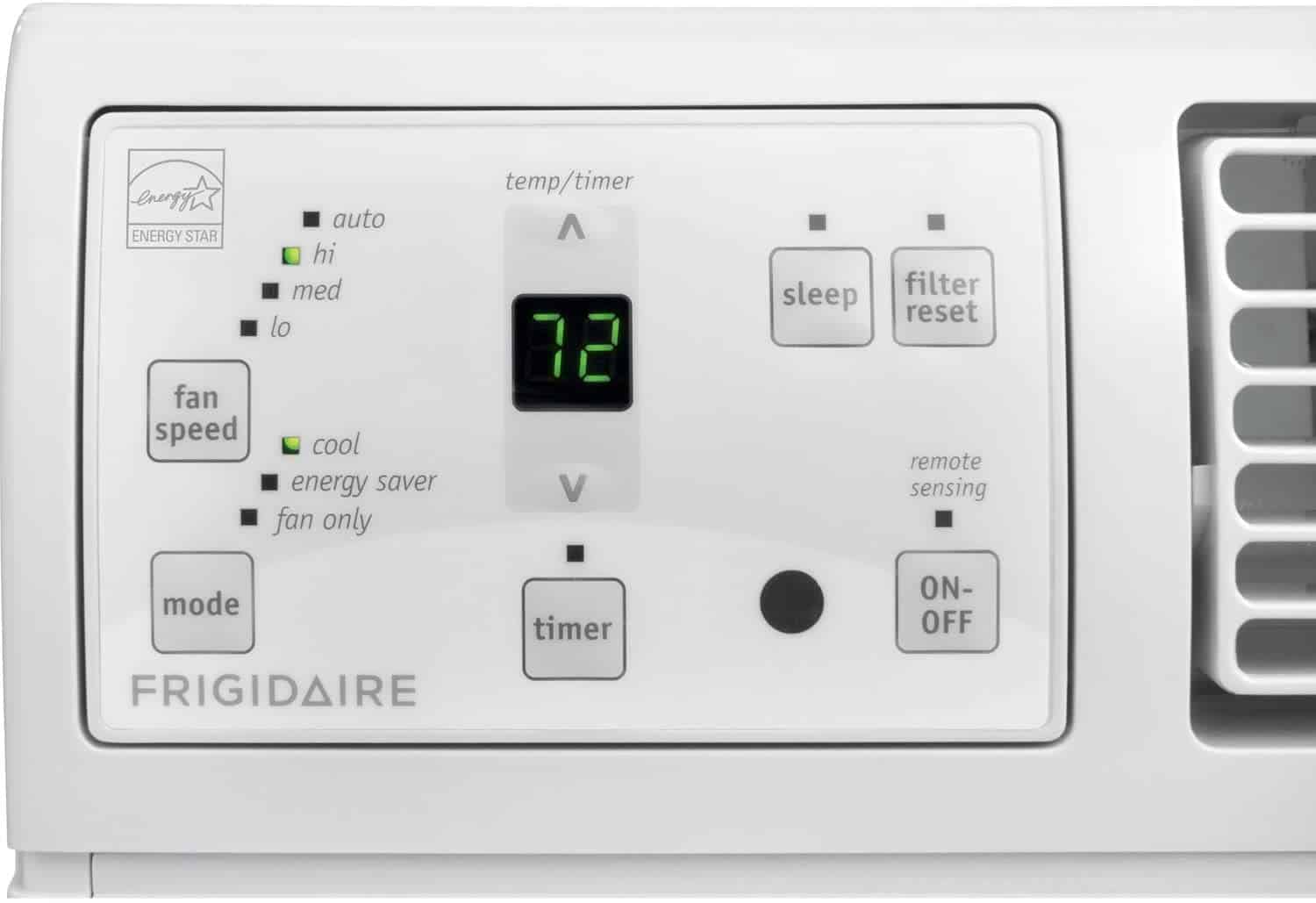 Digital Control 
This feature enables you to read the temperature and settings that are digitally displayed and set those easily by simply touching the controls.
Filter Condition Alert
It alerts you when the filters are dirty and need cleaning. You do not have to check the filter time and again.
Easy Restart 
If the air conditioner shuts down due to power interruption, it easily restarts at the set setting when power supply resumes.
Remote Temperature Control
Its Remote control has a thermostat temperature sensor that keeps track of the room temperature and keeps it steady. This feature adds to your comfort.
Remote Control Operations
It comes with a remote control to operate it. You will not have to leave your place to change the settings.
Extra Clean Air Filter
It has an extra clean air filter which is equipped with antibacterial features. It helps in reducing bacterial pollution and the odor of the room. The atmosphere of the room remains pleasant and healthy. 
Power Cable
It has an extra-long power cable. You do not have to spend money on the extension devices.
Wide Area Coverage 
It covers an area of 550 square feet.
Sleep Mode
This feature increases the temperature gradually a few degrees in the evening hours. It saves energy. Besides, the room atmosphere becomes pleasant and comfortable in the evening.
Three-Speed Fan 
Its fan runs at three different speeds. It makes cooling more flexible as per your requirement.
Preset 24-Hour On/Off Timer
With his unique feature, you can make sure that your room remains cool and comfortable when you desire so.
It helps you reduce your electricity bills because its timer enables you to preset the air conditioner to switch off at desired timings.
Energy Saving Mode
It reduces power consumption, which in turn cuts your power bills. The unit works on the lines of the central air conditioning system.
It switches on and off the air conditioner at different timings to maintain the temperature at your settings.
---
Noise level 
It generates a noise of about 61 decibels.
---
Energy Efficiency Ratio & BTU Cooling
Its energy efficiency ratio is 9.8. It runs on 115 Volts, 60 Hertz, and 15 Amperes power supply.
It is a 12000 BTU cooling capacity air conditioner.
---
Installation
For new installation, its 18 inches sleeve kit is advisable. It holds well on walls having 18 inches maximum wall thickness. It runs more efficiently if it gets a free flow of air and exterior surroundings are shaded.
If you are replacing the air conditioner, the existing wall sleeve may require slight modifications. It runs on 115 Volts, so you will not have to make any changes to the room's existing electrical panel.
Its installation is straightforward. You can install it yourself, but it is advisable to get it done by the company's authorized support persons. You may have to spend a little more, but they will take care of the installation problems if there are any.
---
Usage
The uses of Frigidaire 12,000 BTU through-the-wall Air Conditioner are limitless. You can use it in your office cabin, workshop, drawing room, or your study room. It can cool a larger area than 550 square feet if the room is covered by a low ceiling and is barred from direct sunlight.
---
Maintenance
It is essential to take care of your air conditioner to keep it working for a long duration.  You have to clean the air filter and the outer cabin. 
Filter alerts will let you know when the air filter requires cleaning. The air filter comes out easily by slight pulling. You can wash it with mild soap and water. You can clean it with a vacuum cleaner too.
You can dust the outer cabin with a soft cloth, a soft brush, or a vacuum cleaner.
---
Final Thoughts
Owing to its versatile features, the Frigidaire 12,000 BTU Through-the-Wall Air Conditioner is the best buy for your hard-earned money.  
If you want extra dehumidification, you can install Frigidaire 12,000 BTU 230 Volts Through-the-Wall Air Conditioner. It dehumidifies 3.5 pints per hour. All other features except the power supply remain the same.
---
Read Also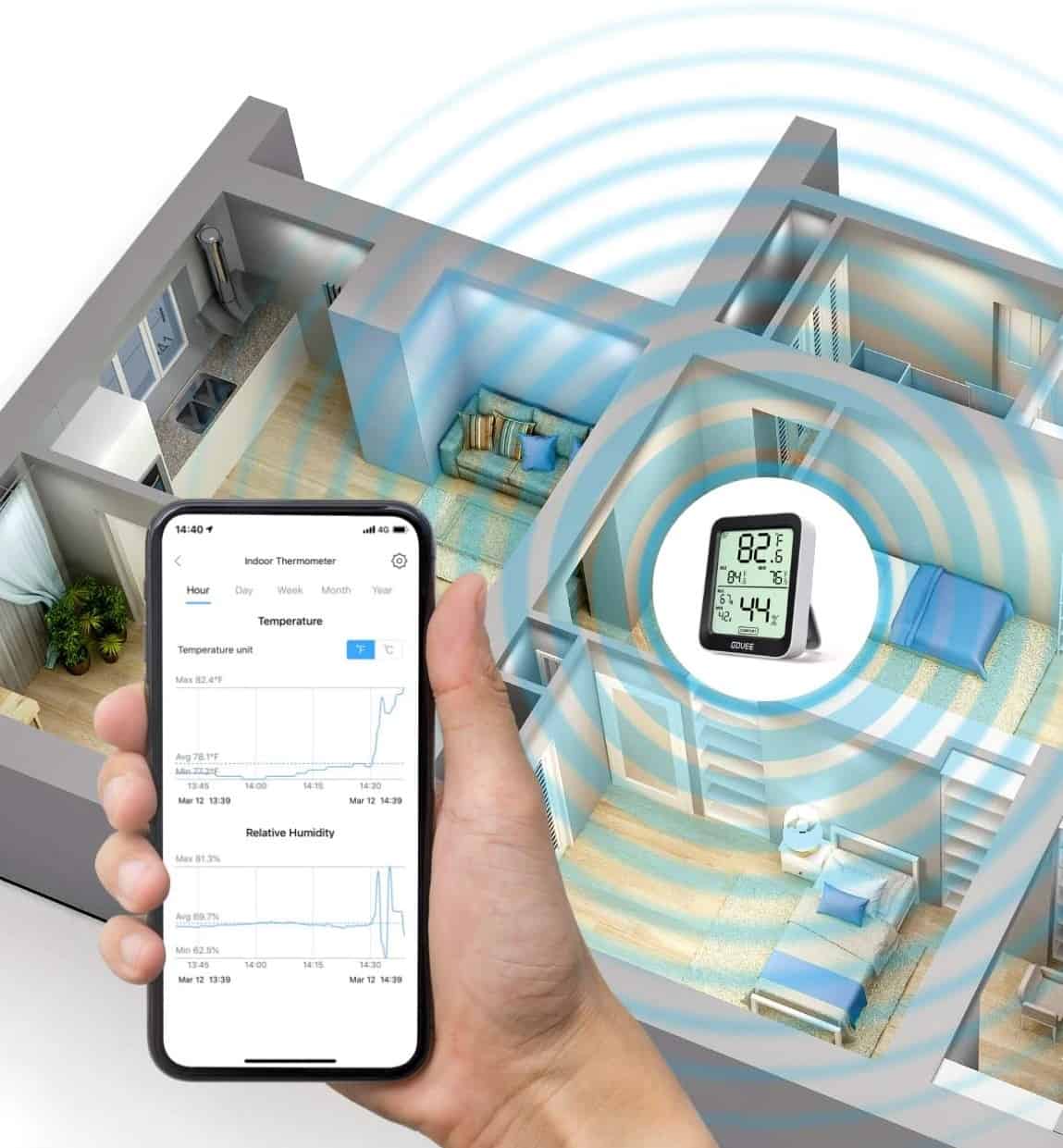 If you are using your iPhone for everything these days, you will want to know if you can figure out the room temperature with it, which means knowing what your phone can and can't do. However, if you purchase the right sensor or temperature system for your house, you can easily see the temperature at […]
0 comments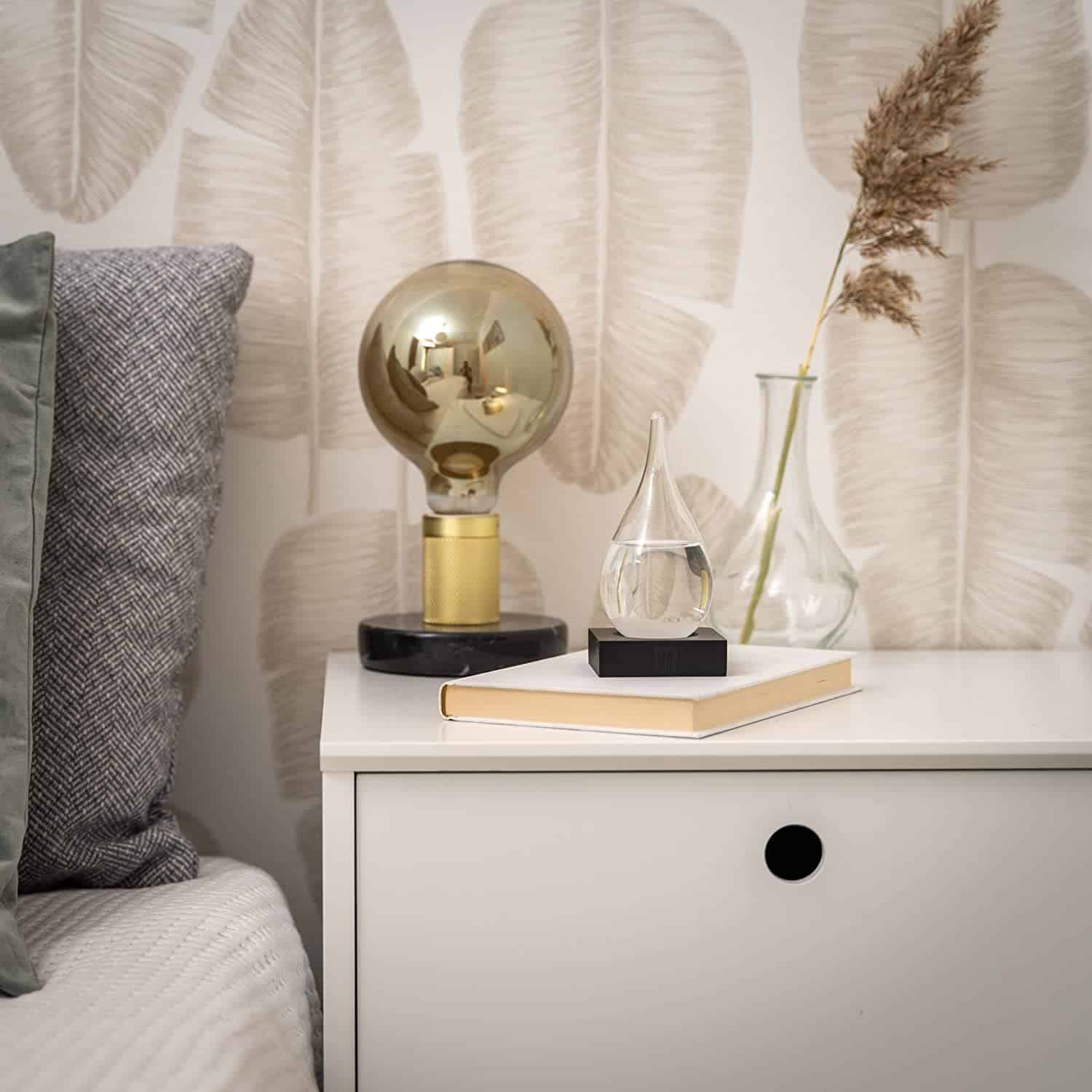 Have you ever looked out the window and wondered what the weather would be like for the day or wish that you could predict it on your own? If so, then you want to have one of the top weather predicting storm glasses that you can look at to see what the weather might be […]
0 comments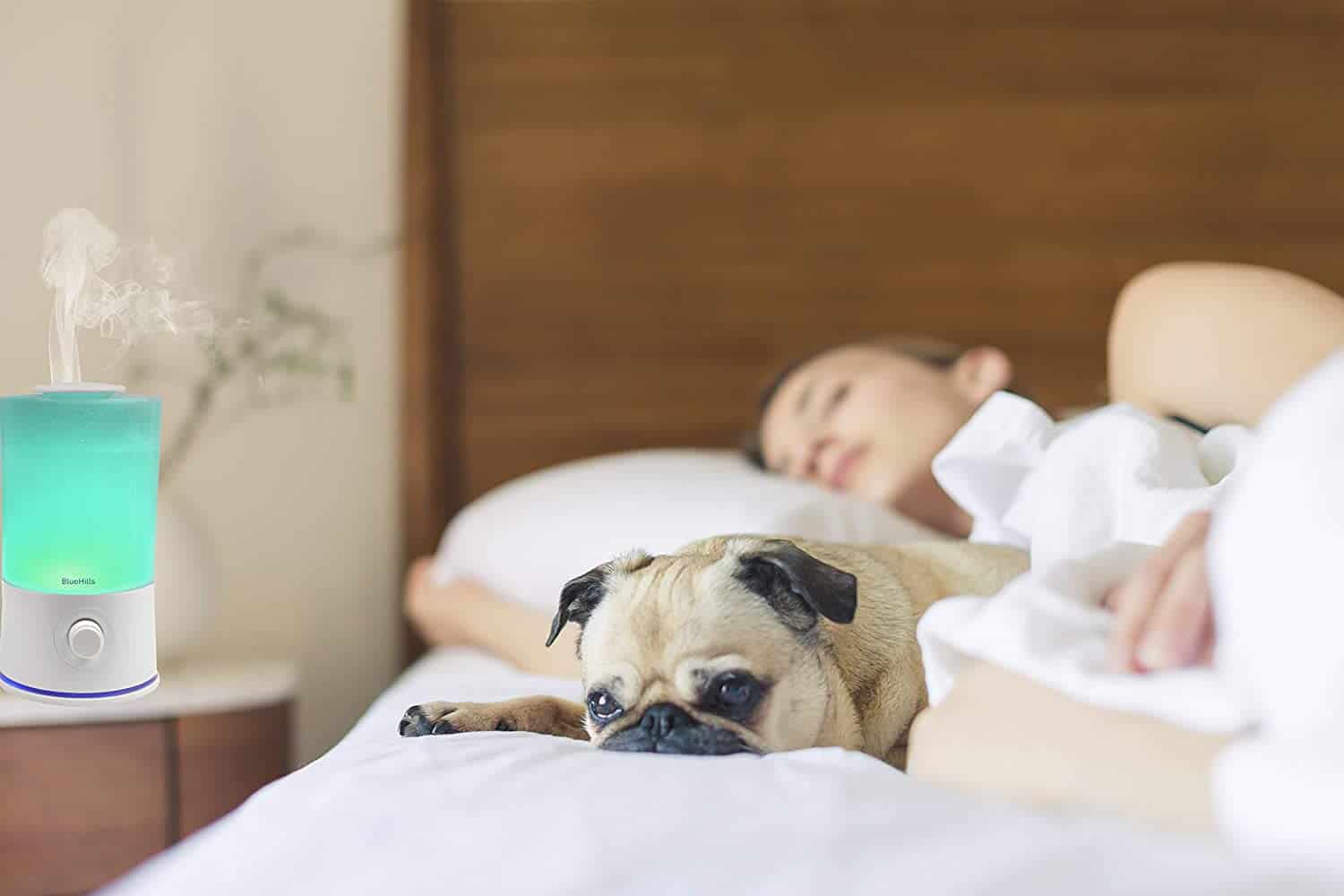 You would be able to use numerous essential oil diffusers for large rooms or spaces, and you should know all about them. There are so many options that sometimes it can be hard to decide which one would work the best for you, but if you know what is, then the decision can be made […]
0 comments