When you search for an outstanding through-the-wall air conditioner with the best value for your money, your search ends at Koldfront WTC12001W Through-the-Wall Air Conditioner. Koldfront WTC12001W Through-the-Wall Air Conditioner is the brightest star of the through- the- wall air conditioners segment. It is a part of a wide range of most efficient air conditioners, bearing brand name Koldfront. Koldfront is one of the brands owned by Living Direct Inc.
Living Direct Inc. is a Texas-based company. Rick Lundbom founded Living Direct Inc. in 1999 as Richlund Ventures. Besides Koldfront, the company also owns Edgstar. Besides, Living Direct Inc. owns many e-commerce websites. Hence, it deals with a variety of products.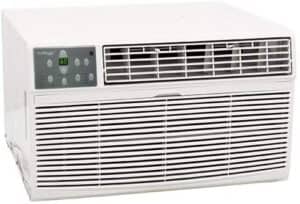 Koldfront is a well-known name in the field of air cooling and ambiance improvement devices. Kodafrant's products cover a varied range suitable to the needs and affordability of the customers. It's Through-the-Wall air conditioners come with unique features.  Koldfront WTC12001W Through-the-Wall Air Conditioner is one of the best products of Koldfront. It covers a wide area, with better cooling capacity, and it is energy efficient too.
Pros
Easy installation

All-weather seal to prevent air leakage 

It quickly cools and heats.

It has an Energy-saving mode. 

Koldfront provides excellent customer care service.

It runs efficiently on continuous prolonged use.
Cons 
The Wall sleeve is purchasable extra.

It isn't easy to clean its air filters.
---
Design, Size, and Warranty
The unit is cubical. It is made mainly of metals and plastics. The side frame is made up of metals. It can withstand extended usage. The front side and control panel are of plastics.  Its Control panel is on the left upper corner. Its color is white.
It is 14.5 inches high. Its depth is 20.4 inches. Its width is 24.2 inches. Its weight is 78.3 lbs.
It carries a limited warranty of two years for parts replacement and labor.
---
Product features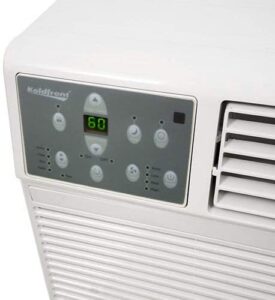 It runs on 220-230 volts, 6.6 Amperes, and 3450 watts.

It has three fan speeds with auto options.

It has a control panel with a digital display. You can also control temperature settings and fan speed without leaving your place through the remote control options.

Energy Saver Mode runs the fan for a short time at fixed intervals and starts the compressor if the room temperature is higher than the set temperature.

It has a dehumidification capacity of about 60 pints per day.

The unit covers an area of 550 square feet for cooling. 

It covers an area of 450 square feet for heating.

The AC operates on four modes, which include a dry mode for dehumidification.

It has a 24-hour timer for setting the timings of different functions.  The heating and cooling by this air conditioner are accurately controlled because of its digital thermostat.

It sustains temperatures between 62°F (17° C) and 86°F (30° C).

Its four-way air directional louvers cover every corner of your room. 
---
Noise level
It produces noise at the level of 56.5 decibels.
---
Energy Efficient Rating & BTU Cooling
It's Energy Efficient Rating (EER) is 9.5

BTU Cooling is 12000BTUs, and

BTU Heating is 10600 BTUs
---
Installation
Installing WTC12001W Through-the-Wall Air Conditioner is not a tricky job. It is slightly heavier, so you will need two people to install it. You will have to check for existing conduits and pipes not to suffer damage while making holes for the air conditioner.
The wall-hole size should be according to unit and wall sleeve dimensions. Choose the wall which is on the exterior side to have proper ventilation.
This air conditioner runs on 230 volts; get a provision for it in your room's electrical panel.  It is always better to have help from professionals in this regard. It may be a little expensive, but it will save you from a lot of botherations.
---
Usage
Koldfront WTC12001W Through-the-Wall Air Conditioner is useful for a varied range of needs of different types of customers. You can use this air conditioner to control the temperature of a room of the home, office, garage, or work cabin. It is capable of controlling the temperature of your entire residential studio apartment.
---
Maintenance
You will have to clean the air conditioner's cabinet and regularly filter to get the best performance and efficiency and enhance the air conditioner's life. Please remember to cut off the electrical supply before performing any cleaning.
Air Filter Cleaning
Check the air filter regularly, at least once a month, to see if those are dirty and require cleaning. The pores of air filters trap dirt particles within. These dirt particles create a blockage which restricts proper airflow. As a result, frost accumulates on cooling coils, which reduces the cooling capacity.
To clean the air filter, check for the air filter handle. The handle remains on the top of the Front Grille. Hold it with both hands tightly and pull it upside and outside. Wash down the filter using good quality soap with lukewarm water.
Having done this, wash the filter with clean water. And leave it to get dry. You can shake excess water from the filter. The air filters should be dry before putting in the air conditioner. A good quality vacuum cleaner is also useful to clean the water filter.
The cabinet and front
Dust the office and front with a soft brush or a piece of cloth. Take a fresh and delicate piece of cloth. Make a solution of good quality soap and lukewarm water.
Dip this piece of the cloth in the solution and squeeze it well to make it nearly dry.  The excess wet cloth may cause damage to the control panel.
Rub the outer surface of the cabinet with it. Wipe the office's dampness with a dry cloth, or you may use a vacuum cleaner as well.
---
Final Words 
If you are in a quest for Through-the-Wall Air Conditioner with functional cooling capacity and high heating capacity, Koldfront WTC12001W through the Wall Heat/Cool Air Conditioner is the answer. This air conditioner can control the temperature of the rooms up to 450 square feet, which makes it worth your money.
---
Read Also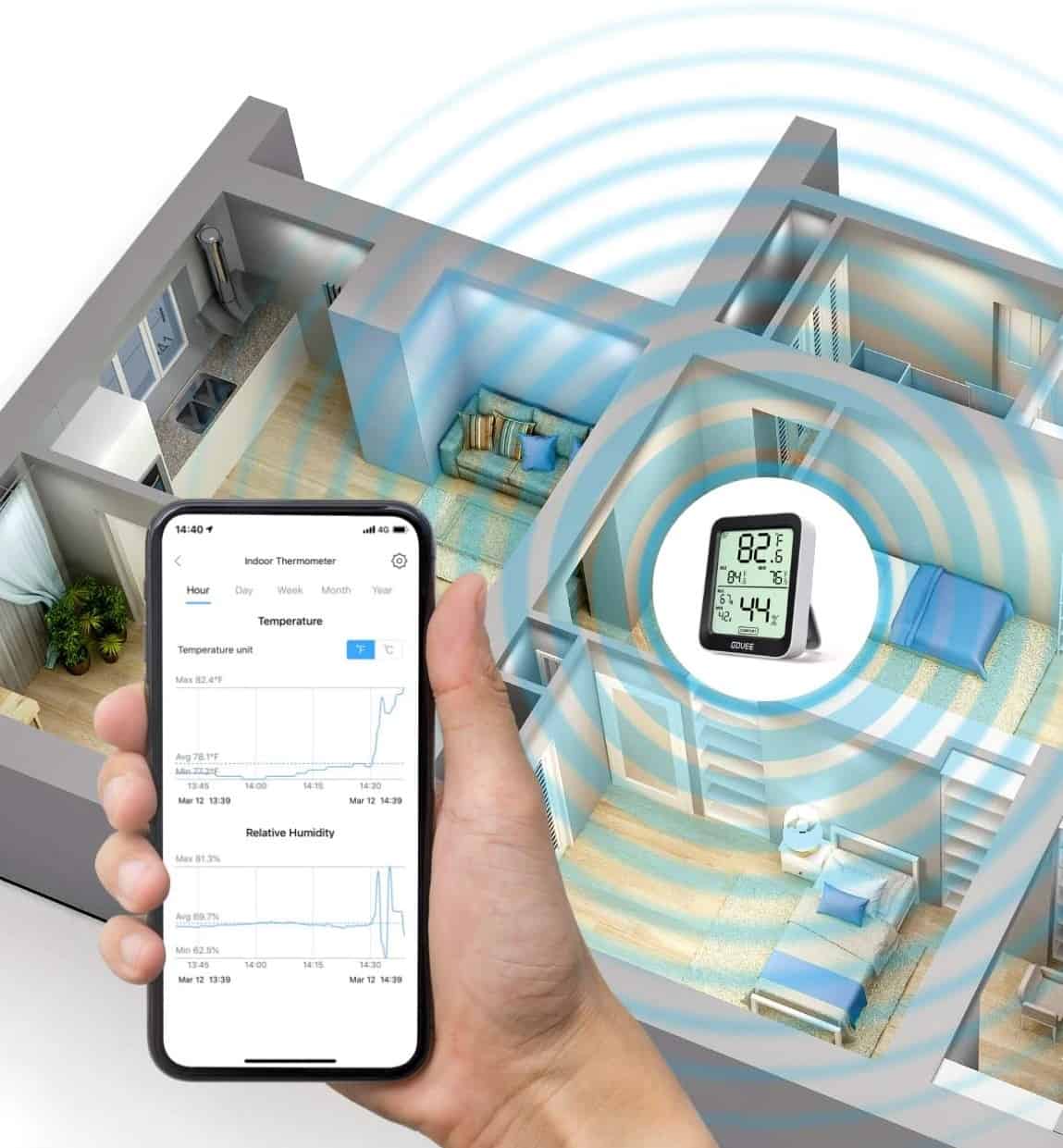 If you are using your iPhone for everything these days, you will want to know if you can figure out the room temperature with it, which means knowing what your phone can and can't do. However, if you purchase the right sensor or temperature system for your house, you can easily see the temperature at […]
0 comments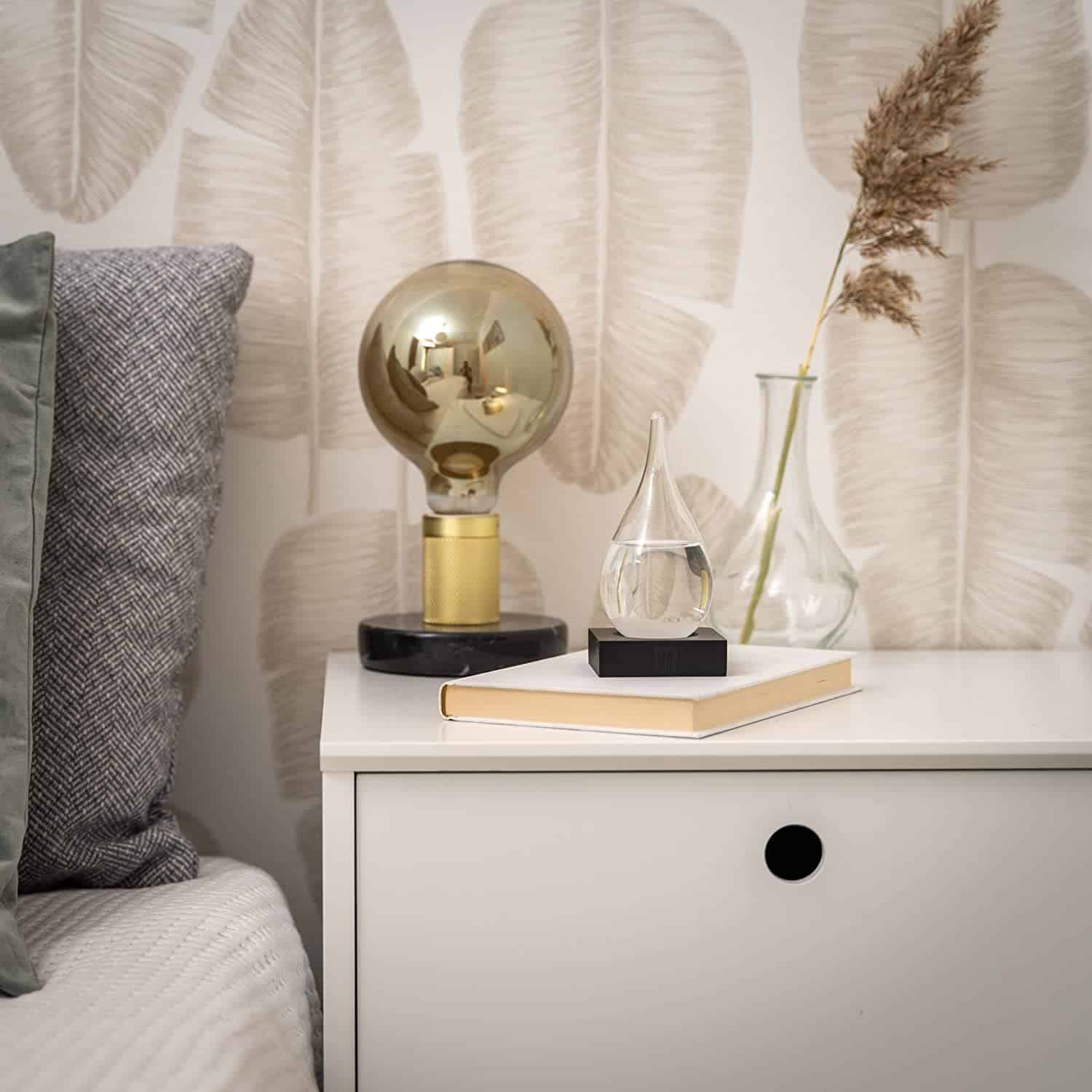 Have you ever looked out the window and wondered what the weather would be like for the day or wish that you could predict it on your own? If so, then you want to have one of the top weather predicting storm glasses that you can look at to see what the weather might be […]
0 comments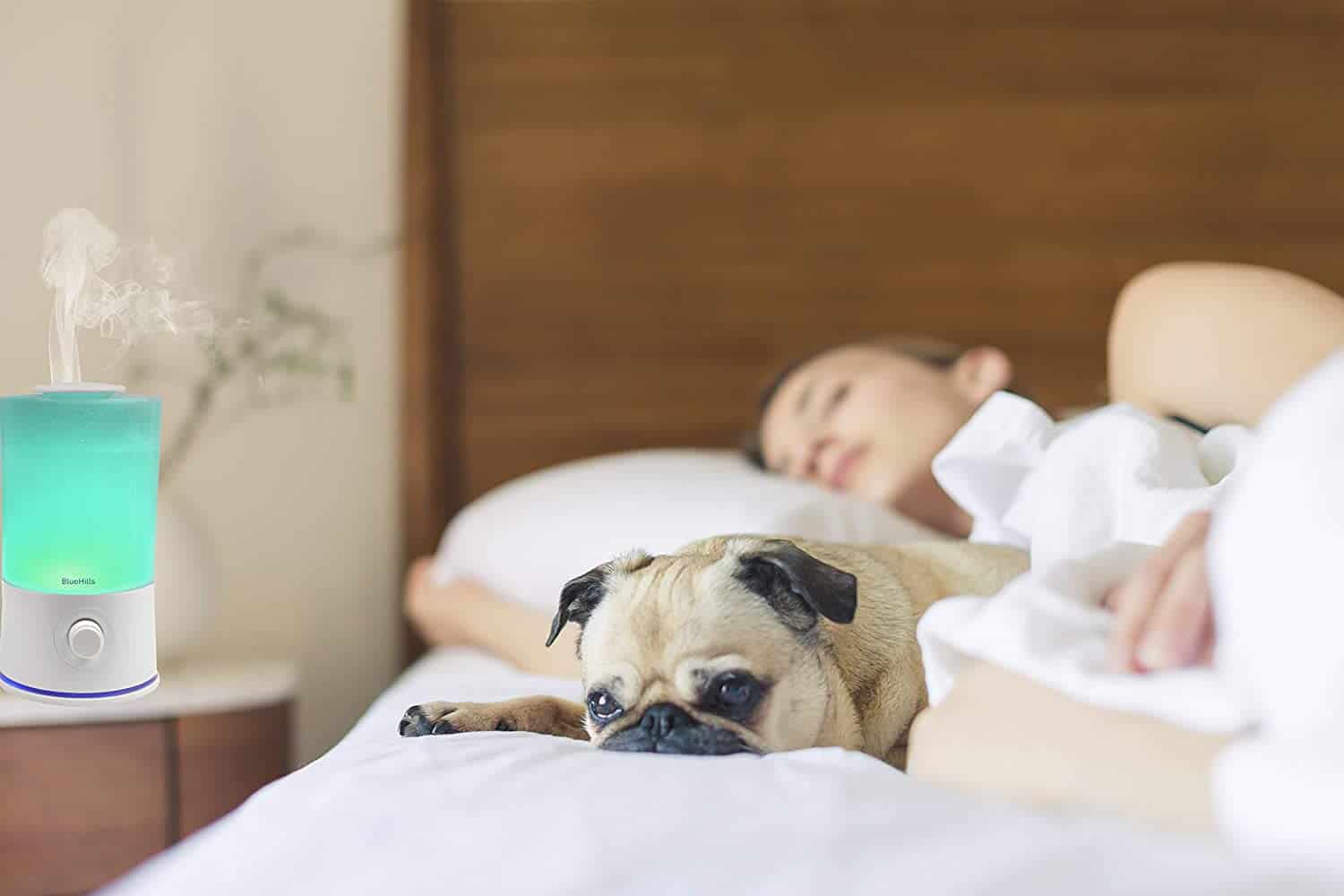 You would be able to use numerous essential oil diffusers for large rooms or spaces, and you should know all about them. There are so many options that sometimes it can be hard to decide which one would work the best for you, but if you know what is, then the decision can be made […]
0 comments