Latitop Small Dehumidifier Review
There are plenty of dehumidifiers that you can purchase and you are going to want to ensure that you are choosing the right one for all of your needs. If you are searching for the perfect machine, then you are going to want to read our Latitop small dehumidifier review to see what we thought of it. Here is everything that you are going to want to know about this machine, including the pros, cons, information about the performance and much more. Keep reading on to find out if this is going to be the machine to fit all of your needs.
Pros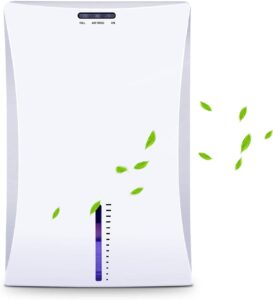 There are plenty of pros for the Latitop small dehumidifier and you need to be aware of what they are so that you can compare them to the other models you might be looking at. You should also be aware of some of the cons that are associated with this model when you are making any final decision. Some of these include:
Sleek design

Easy to read water gauge on the front

Extremely quiet

Simple operation

Perfect for a small bedroom or an apartment

Great on saving energy

Lightweight, which means you can move it as needed

The very long cable that makes it easy to plug it in anywhere

Use to turn on and start

Function for purifying the air
Cons
Higher price point than other available models

Humidity can't go below 40%

Customer service doesn't always respond to messages
---
Performance
You should ensure that you are also thinking about the performance of this machine if you are trying to consider if this is going to be the right one for you. You should think about how efficient it is in terms of energy as well as how much noise it makes and the moisture it would collect. Here is everything that you should be aware of, such as:
Energy Efficiency – This model uses very little energy to power it with input from the power adapter of AC 100V-240Vac and 50/60HZ,1.8A. It also has an output of around 12V5A, which makes it use a lot less energy than some of the other models. Also, this machine would turn off when the tank fills up, even if you aren't at home, which will keep it from running whenever it isn't going to be collecting water.
Noise level –For those who are searching for a machine that is quite the Latitop small dehumidifier is going to be ideal. It isn't loud, but it will have a small buzzing noise with a level of 45dB that will be there, but you can still use it in your bedroom or in a small apartment easily without having to worry about the noise. This is not going to be something you would be afraid to keep in your bedroom or even in the room of any small children since it won't wake you up.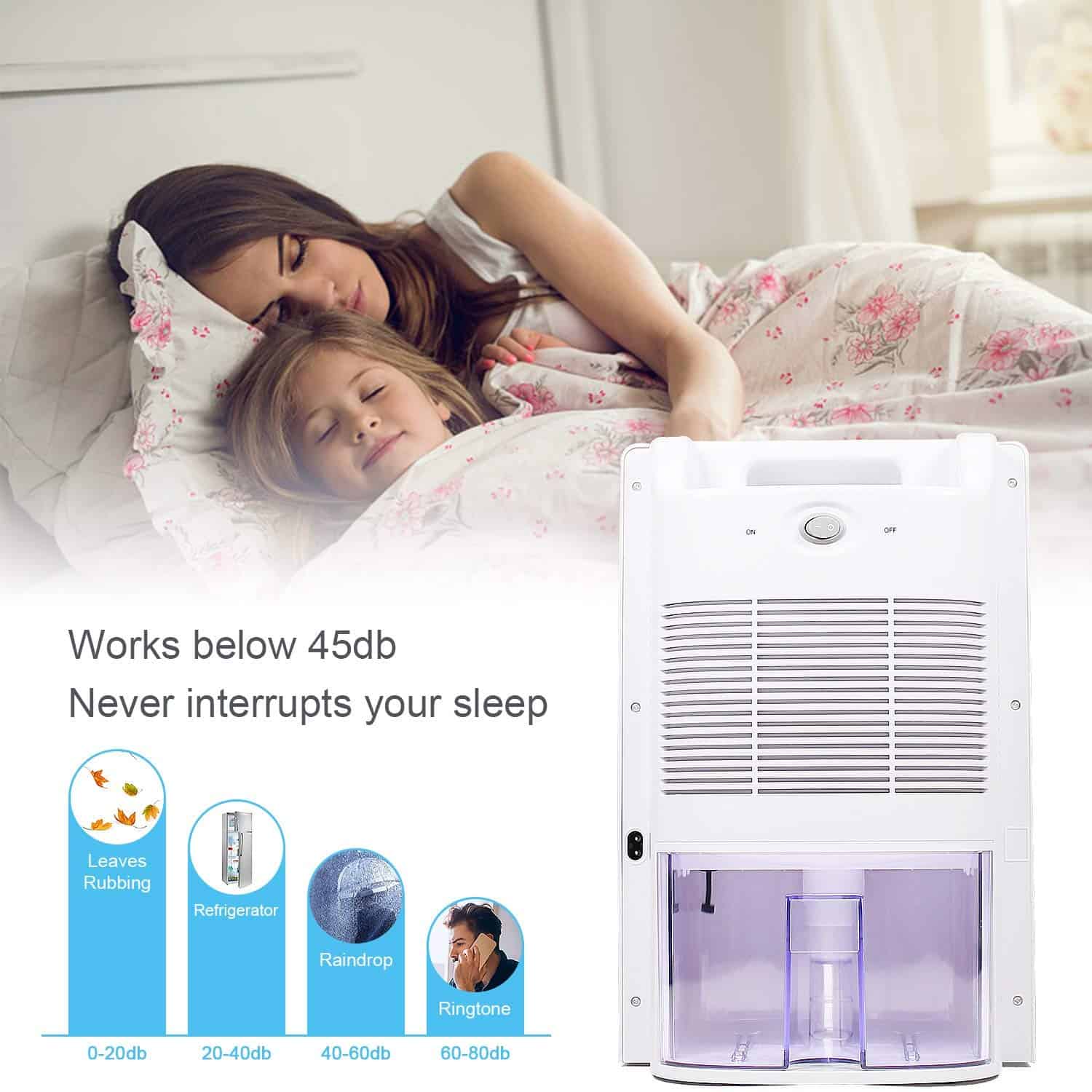 Moisture Removal– Despite the fact that this is a smaller machine it still removes plenty of water from the air on a daily basis. Every day it can remove around 600 to 700 ml of water in a space of around 300 square feet and it is going to work the best with a 77°F temperature with 85% set as the relative humidity. The tank that is attached can hold 2 liters, which means you are going to have to change it only after a few days of use.
Make sure that you are aware of all of this so that you can use these as a comparison to the other models in terms of performance. Knowing how these machines perform is just one of the things that everyone is going to need to consider whenever they are looking at them to make sure you are purchasing the right one. These are important things and the amount of moisture that is removed along with the noise level and energy efficiency are all things to be aware of.
Key Features and Functionality
There is a huge array of key features that you would be able to use and enjoy when you purchase the Latitop small dehumidifier. You should always ensure that you know what these features are because they can help you to make the decision easier when it comes to which of the numerous models you would purchase. Some of the top features you should know about includes:
Easy to use

Simple to maintain

Long power cord

Tank capacity of 2 liters

Lightweight at 4.8 pounds

The machine turns off when the water is full

Simple to turn it on and off

Easy to see the amount of water in the tank due to the see-through gauge

Any individual can carry this easily from one spot to another

Perfect for small rooms or larger apartments

A function that helps to purify the air in the room

Large air intake valve

The machine stops working when the humidity is 40%

Doesn't contain any chemicals, which makes it extremely safe to use with children

The adapter is made using flame retardant materials with professional certification

The LED indicator would let you know when the tank is full and when the machine has turned off
These are only a few of the main key features that you need to be aware of and this is a great model if you are looking for something that will be easy to use and move around your home. The more that you know about the features, then the more you can look at these when you are checking out the other models to make the right choice. Everyone should always know what the various key features are going to be of any machine that they are considering using.
Ease of Use
For those who are looking for a model that is going to be easy to use, then the Latitop small dehumidifier is perfect. It is very simple to use since you just need to push the switch on the back to turn it on and off and it is also simple to set up after you purchase it and you are just going to have to plug it in and turn it on. Ensure that you are thinking about this whenever you are considering which of the many models you might want to purchase for your needs. This would also be easy for any child to use, if they know what they should do, especially when it comes to turning it on and off.
Maintenance and Upkeep
One of the main things that you would need to make sure that you are considering when you are looking at various humidifiers is the maintenance as well as the upkeep. This machine would be easy to maintain and like other humidifiers you are going to need to make sure that you are dumping the collected water out. This is the main thing that you would need to do when it comes to upkeep for this machine and you need to be aware of this so that you can maintain it properly.
However, you are also going to want to make sure that you are regularly cleaning the tank to prevent anything from building up inside. This can be done with some vinegar and a small brush to get rid of the debris and should be done a few times a year, if not every month. You would also want to do the same with the area surrounding the tank and above to ensure that no dirt is collecting, especially the area that is around the air intake valve. If anything blocks this area, then the machine might not work as well as it did before, so make sure to keep this in mind.
Another thing that you are going to want to be aware of with this machine is when it would stop itself from working. This would happen when the humidity in the air reaches less than 40% and all you would have to do is wait for the humidity to go back up. This doesn't mean that the machine is broken, but instead, it is just waiting for the levels to increase so it can start to work again without damaging anything.
Final Thoughts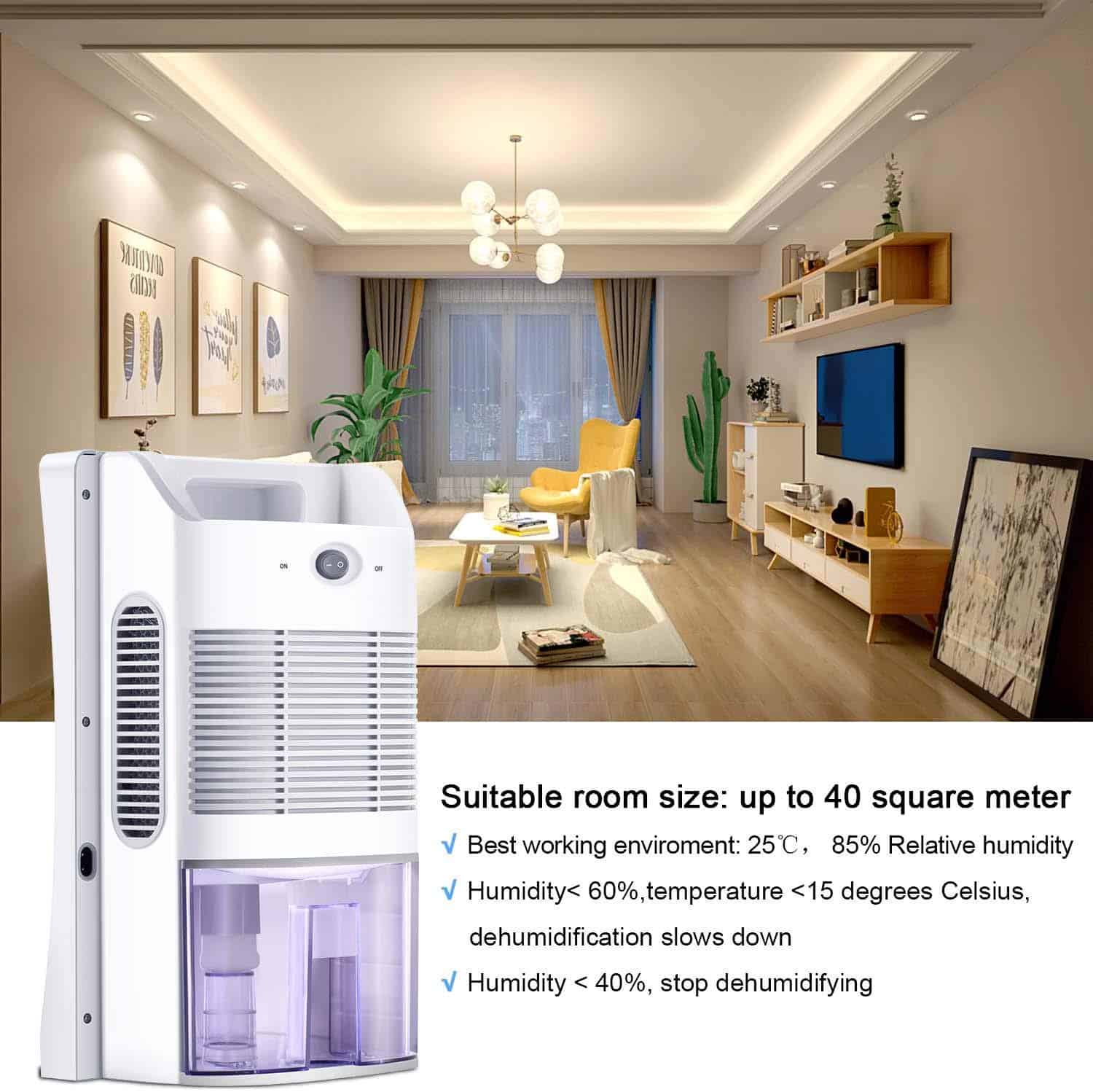 You would want to make sure that you are comparing all of the available models against the Latitop small dehumidifier so that you can pick the right one. This is a great model for those who don't need a large space taken care of it and it can handle a small room or even a bathroom. It is going to be quiet enough to put in any room of the house without having to worry about anything and you can use it anywhere. Go ahead and purchase this machine, which would be one of our top recommendations, if you are looking for something small and sleek to use in your home.
---
Read Also
Aprilaire 1850 95-pint is very powerful made in the U.S.A. dehumidifier. It is one of the most powerful in the market and works with your HVAC system. Aprilaire 1850 is ranked to extract 95 pints of moisture per day at AHAM circumstances (80 degrees F, 60% humidity) and can cover spaces from 1,900 to 2,400 […]
0 comments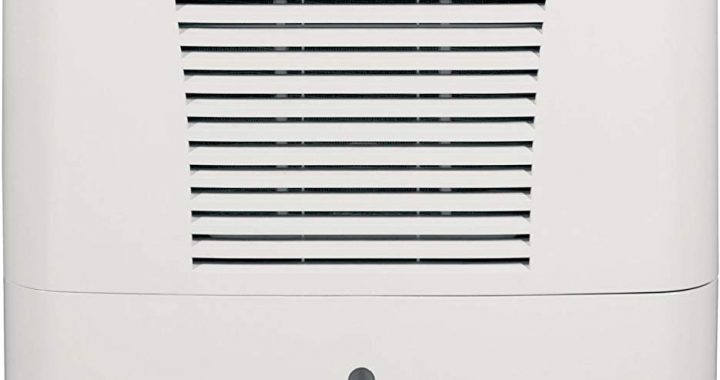 General Electric is a household name all over the world and they produce a large number of products with operations in almost every corner of the economy. Furthermore, they are so popular being behind design & engineering operations that produce advanced products available in so many sectors. Commonly, their products offer a great balance of […]
0 comments
7 Ways To Dry Out a Damp Basement Nobody likes the damp basement. Factors like climate, home type, and local geography can all influence the amount of humidity your basement obtains, and this can affect your home's value. Happily, there are various methods to dry out your basement, and many of them can be used […]
0 comments