When it comes to humidifiers and which one will be the best for your home, the first thing you will want to do is check out the reviews. Here is everything that we saw about the Homech cool mist humidifier and we will tell you all about the pros and cons of the machine and much more. Keep reading to find out more about whether or not this machine will be one that you should or could purchase for your home and much more.
Pros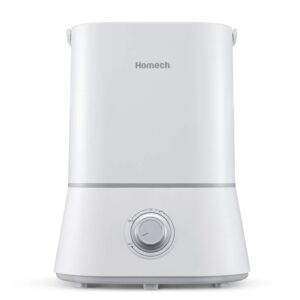 360° nozzle to set the humidity level easily

The tank holds 4 liters of water, so it lasts a long time

Very quiet and perfect for bedrooms

Automatic shut-off when water tank is empty

Easy opening in base to make cleaning a breeze

Runs for 12 to 60 hours based on the humidity level chosen

Ideal for rooms up to 430 square feet in size

Small so can be placed in any space

Doesn't need a filter

Very little maintenance needed

Easy to fill tank due to the wide opening

Easy to use the handle for moving the machine or filling the tank
Cons
Shouldn't use essential oils with the machine

The indicator light is bright and might be disturbing
---
Design, Size
The Homech cool mist humidifier is a small machine that is 14.5 by 11.3 by 7.5 inches in size, and it weighs around 4.2 pounds. This means that it will be small enough that you can use in a medium-sized room and still carry it around easily when you need to change rooms. The design is sleek with the nozzle on the front that tells you how much humidity you can pick, and you can change it easily. It also comes in both black and white, which means you can pick the color that works for your room or your design scheme needs.
Performance
This machine will work well in a room that isn't bigger than 430 square feet, and it would give around 60 ml of water every hour. This would work for over 60 hours at this rate, and you can easily use it for an entire night or day before having to refill the 4-liter tank. It is also very quiet, which means that it won't disturb you, and it is easy to use since you need to fill up the tank, replace it on the base, and choose the humidity level you want.
Main Features
One will always need to think about the main features for the machines you are considering, such as the Homech cool mist humidifier. Here are a few of the top features to be aware of, such as:
Extremely quiet – This machine is going to be very quiet, which means you can use this anywhere you might need it. This can be used in your office or even in a small child's bedroom without having to worry about it waking them up.
Easy to use – It is also effortless to use since you will need to remove the tank and fill it up by holding the handle and replacing it. The nozzle on the front of the machine will help you choose the level of mist you want, which is great and easy to use.
Large tank – The tank is also huge at 4 liters, which means it can last for up to 60 hours before you would need to replace the water. Who wants to spend a lot of time replacing the water for the humidifier when you can do it once a day and enjoy the benefits?
Stylish design – This is also a stylish design, which means you can place it in any room without it standing out. It can be purchased in both black and white, which means that you can find the right color for the space that you want it to be in.
Small size – It is also small in size, which would allow you to place it wherever you would need it to be without having to worry about finding a lot of space. Just because the machine is small doesn't mean that it isn't effective.
Automatic shut-off – Another great feature of this machine is that it will automatically shut itself off when the tank's water is gone. This is good since it would prevent the machine from running dry and damage it that would be expensive to replace.
Energy-efficient – It is also very energy efficient, and it doesn't use a lot of energy, and you can turn it off when you aren't using it. This is important if you are looking for a machine that would work well without increasing your electricity bill.
Go ahead and make sure that you are aware of the main features of the machines you are looking at to pick the right option. These are only a few of the top features that the Homech cool mist humidifier has, so go ahead and consider them when trying to make the right choice.
Noise level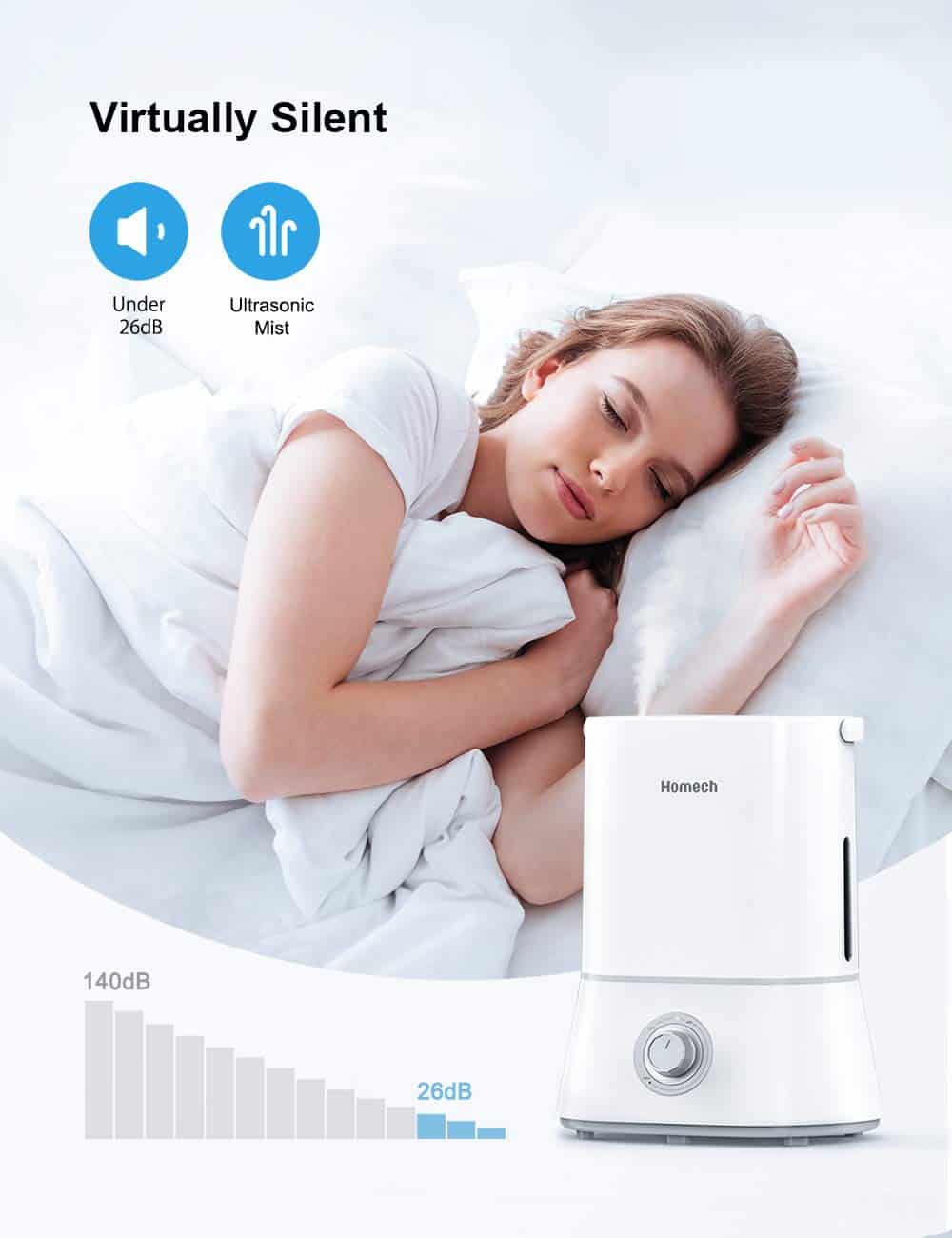 This will be a great machine if you are going to want to use it in your bedroom or even that of your children. It has a noise level of 30dB, which makes it one of the quieter models that are currently available, and this is the best option. You no longer need to worry about the sound that the water is going to make because of the Ultrasonic atomizer used in the machine to sleep restfully while waking up feeling refreshed.
Maintenance and Upkeep
Like all other humidifiers, this machine doesn't require much maintenance because it doesn't have an in-built filter. However, you will have to make sure that you are cleaning the base of the machine along with the tank, and that can be done with some vinegar water. Put the 1:4 mixture into the base and shake it up a bit before cleaning the inside with the long-handled brush and wiping down the base of any dirt. Make sure it is scorched before you use it again and replace the water as needed.
Final Thoughts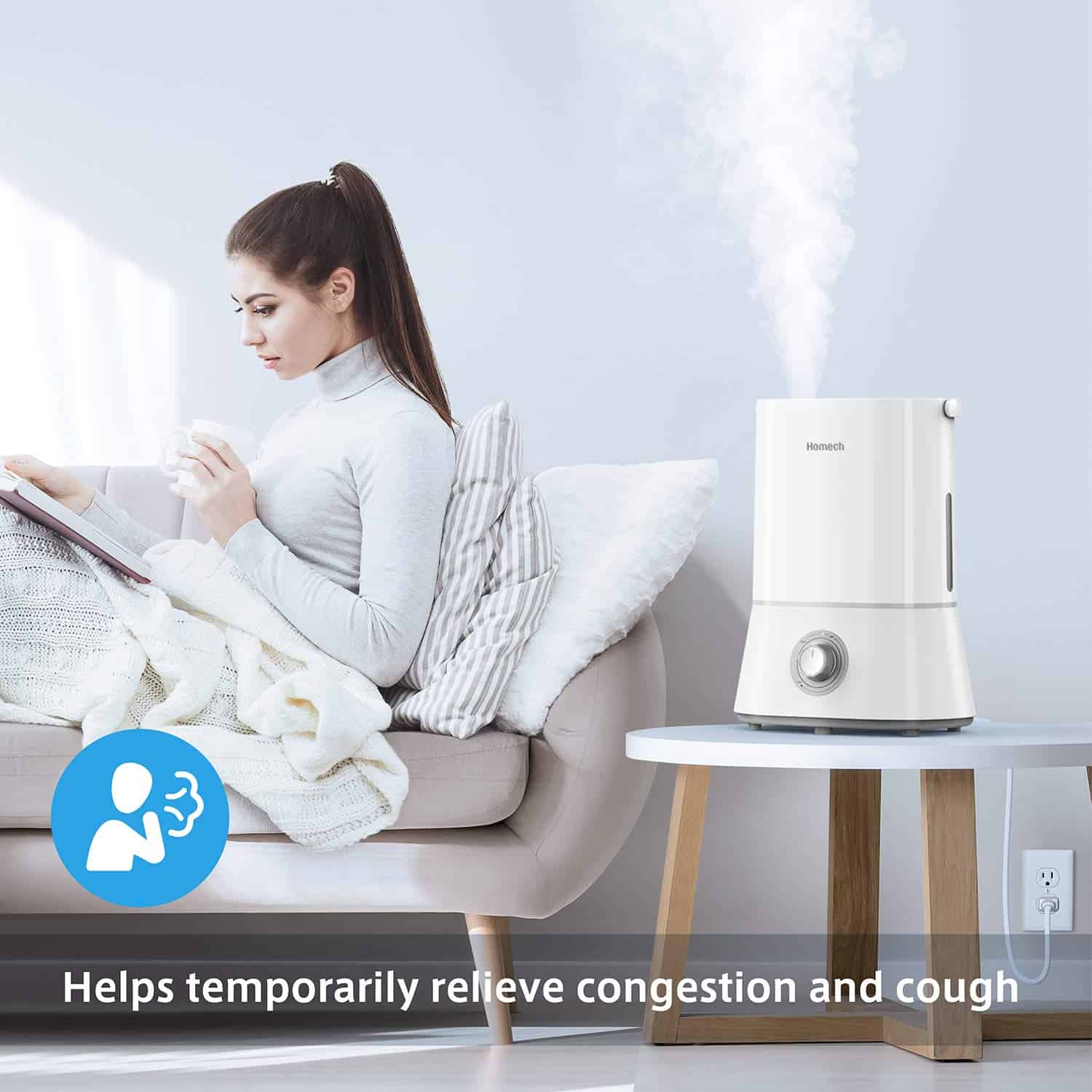 This is a great machine, and the Homech cool mist humidifier should be on your list of humidifiers that you are looking at purchasing. It is small enough to fit in any space that you have without making a lot of noise, and it is also easy to use. The machine is also durable and has a nice design, which means you can put it anywhere you want without issues, and it is simple to set up and choose in any room of your home. This is great for any small room or bedroom, and we would definitely recommend this machine as one to purchase if you need extra moisture in the air.
---
Read Also: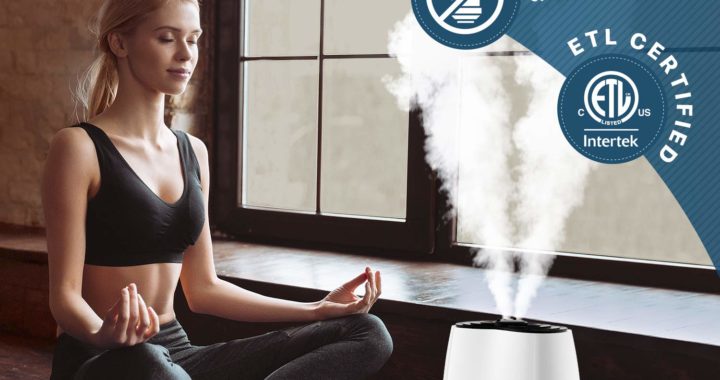 With the change in lifestyle and other factors, pollution increases day by day; people are falling prey to breathing issues. The exposure to the bacteria and virus results in skin irritation, asthma, allergies, and many more due to which one needs to look for fresh air. With efficient humidifiers, it is easy to decrease dryness […]
0 comments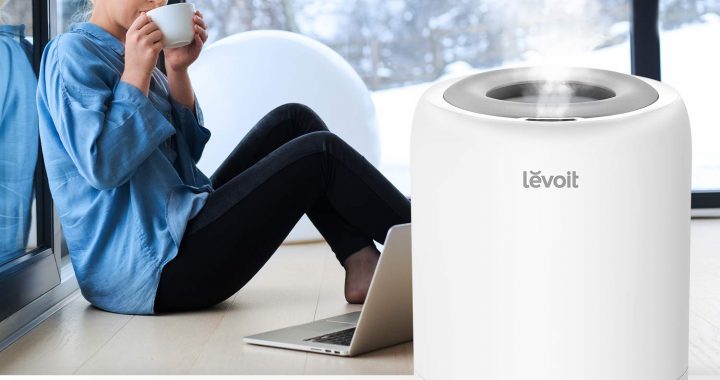 This is a great option if you are searching for something that you can use in your home as a humidifier and a diffuser for various oils. The Levoit Dual 100 Ultrasonic Top-Fill Cool Mist 2-in-1 Humidifier & Diffuser is easy to use and even simpler to clean, which means it can be carried from […]
0 comments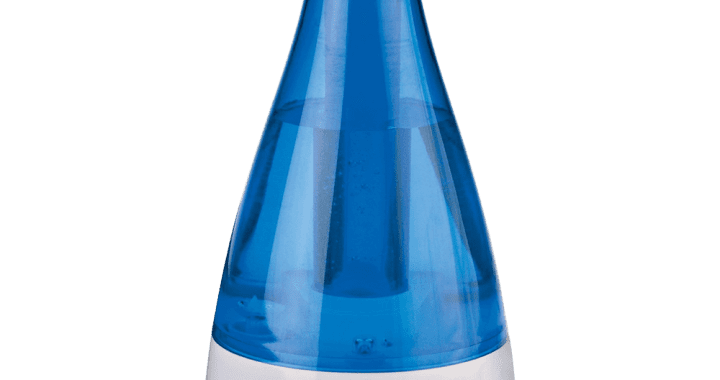 PureGuardian H920 is an ultrasonic cool mist humidifier for small spaces up to 150 square feet (14 square meters). The humidifier is small in size and low weight. PureGuardian H920 outputs 0.5 gallons (1.9 liters) per hour, and runtime is up to 10 hours. It has a super low noise level. Pros: Cons: Design and […]
0 comments