In the past two years, most of humankind has learned what it's like to be indoors for too long. Since the pandemic happened, people have had to get used to new ways of living and cohabitating, which brought some interesting changes to the surface. 
Staying healthy when spending a lot of time indoors is crucial, especially if you live in a cold or polluted area. So here are some helpful ways to show you how to stay healthy when spending too much time indoors. 
Let the Fresh Air In
Opening your windows (and sometimes doors) to create fresh air flow is the best way to ensure you're staying healthy when spending time indoors. However, that can be tricky if you live in a large urban area with pollution. In that case, you should ensure that your indoor space is properly maintained. 
For example, air purifiers are an excellent way to ensure you feel healthy while being inside. There are many benefits of using the air purifier: from increased life expectancy to relieving symptoms of asthma and other respiratory health issues. 
---
Keep Your Home Clean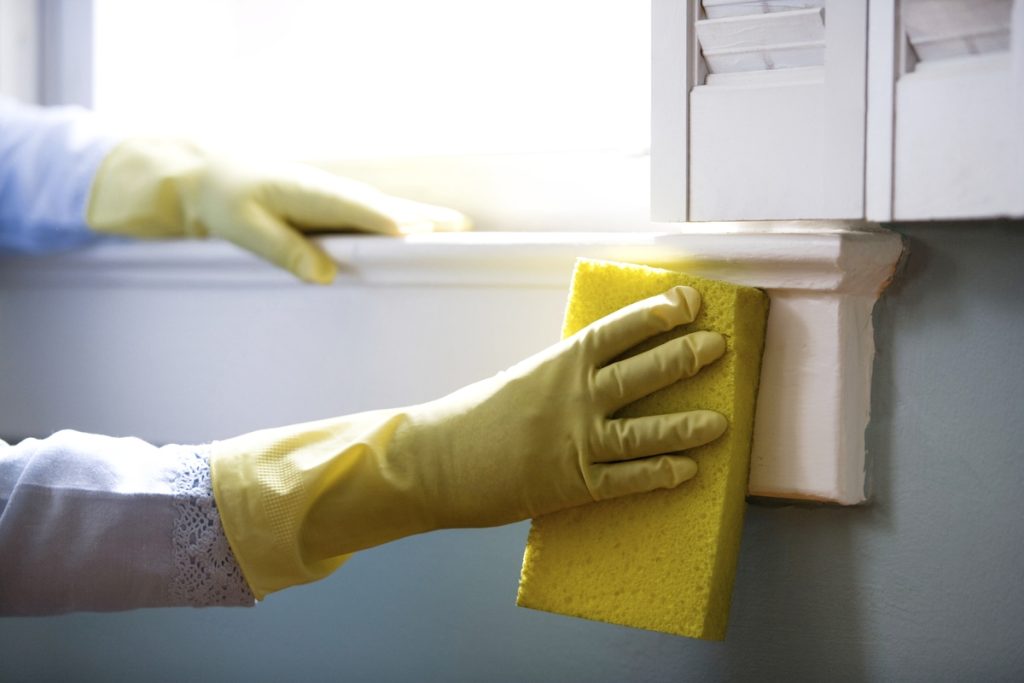 Taking care of your living space is an important task, especially if you spend a lot of time there. Dust can be the invisible enemy, especially during the flu season.
So be sure to clean your home properly, including every surface and floor. Create a daily, weekly, and monthly cleaning schedule if this seems too much work. 
This will help you focus on the right chores at the right time. If you dislike commercial cleaning products, you can always use vinegar, distilled water, and essential oils. Your home will be clean, and you won't have to worry about potentially harmful chemicals. 
---
Try Staying Physically Active 
Sure, some people prefer to exercise outdoors because, after all, is there anything more refreshing than a morning jog in the park?
But, in reality, that's not always the option. The good news is there are many exercises that you can do indoors as long as you're determined and motivated. 
So, yoga is the most obvious choice, so if you have a cozy corner in your apartment, feel free to turn it into your perfect yoga space. You can always try at-home weight training if you want something more challenging.
Many complain that they need someone to exercise with; in that case, a virtual workout session with your friend is a great idea!
---
Eat Healthily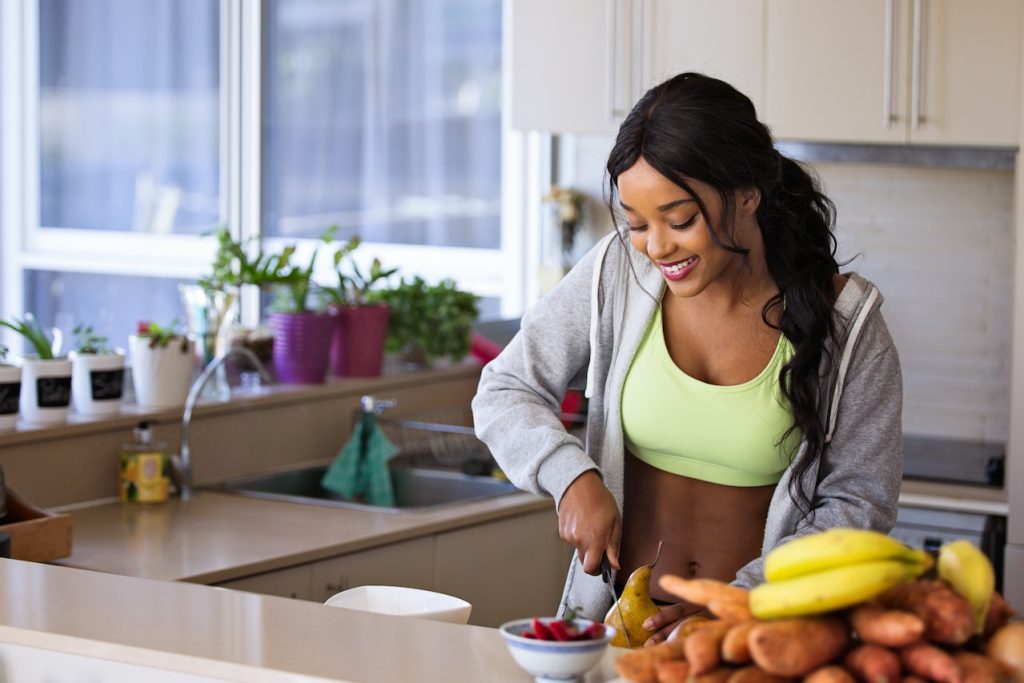 Being indoors for too long can make one feel restless and bored, and munching on snacks is often the most common way to ease the boredom. Since being inside means you're less active, eating and drinking healthily is crucial. Make sure to consume enough water (at least four glasses a day) to stay hydrated and energized. 
The same goes for the food you eat. No matter how tempting snacks are, eat whole grains, fruits, veggies, and healthy meats. Also, consuming gut health supplements and vitamins will help your body digest food and keep the bad bacteria at bay.
The food you consume and the supplements you take can make staying indoors a much better and healthier experience.
---
Know How To Manage Anxiety And Stress
Those who are homebodies usually don't have issues with staying indoors. So if you love being outside, spending time inside can be stressful and anxiety-inducing.
So once you learn how to manage your stress and anxiety, you'll find it easier to be inside for a prolonged period. 
As we already said, exercise is an excellent way to deal with stress. However, if you're not in the mood to work out, you can also try meditation, breathing techniques, journaling, or reading a book of your choice.
Any soothing activity that promotes your peace of mind is a nice way to spend your time.
---
Create a Pleasant Indoor Temperature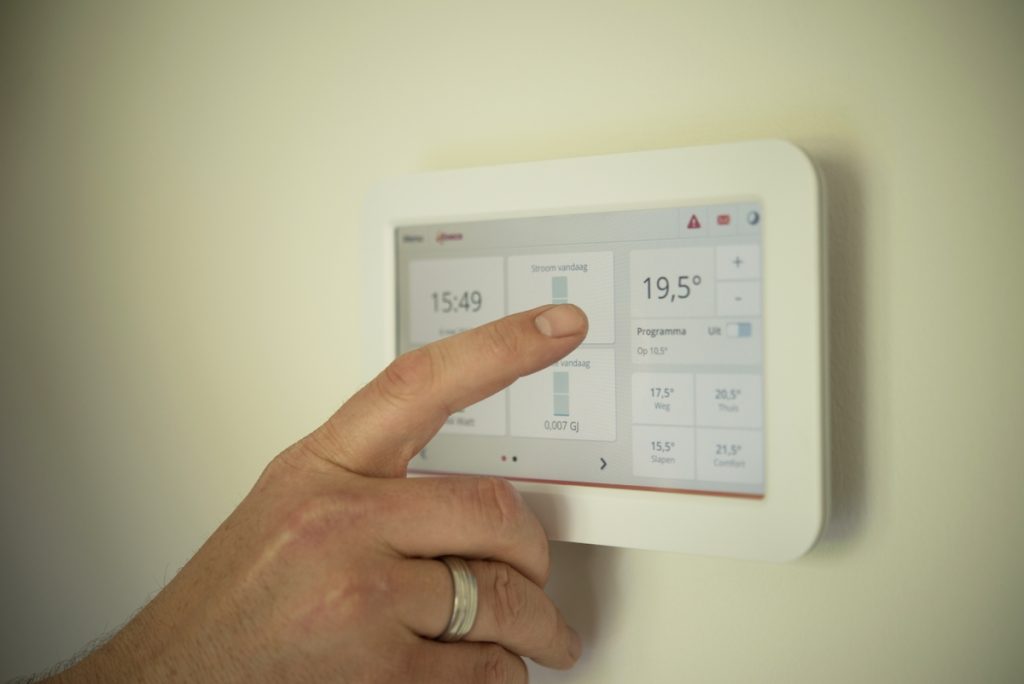 A pleasant indoor temperature is critical to feeling comfortable and peaceful. Therefore, make sure to invest in a quality air-conditioner or a heater, so you won't have to worry about the cold or heat anymore.
Since spending time indoors requires some adjustment, a pleasant door temperature plays an important role. You'll feel much better and less anxious when spending time in a comfortable atmosphere.
---
Wrapping up
Spending time inside requires you to be healthy and balanced. These tips will help you remain grounded while showing you how to properly take care of your physical and mental well-being while spending much time indoors.