Goodman GSX16 Central Air Conditioner Review
This is a high-efficiency split system air conditioner made by the trusted Goodman brand, one of the most well-known names for heating, cooling, and energy-efficient home comfort. This is because the product is a fine blend of energy-efficient technology, durability, and manufacturing excellence.
Pros
Excellent Cooling Abilities: If there is any central air conditioner that will leave you with total peace of mind without any worry in the world, it is this one. The Goodman GSX16 central air conditioner runs efficiently whenever you want it and for as long as you want. This air conditioner has all the features that have been put in place to ensure you enjoy excellent cooling functions all year round. There are sophisticated technologies embedded in the product, and with these, you can enjoy the most energy-efficient cooling of any central air conditioner.
Pocket-Friendly: Extremely high bills for utilities can be understandably worrisome, but that is not going to be the case with this central air conditioner. It is designed to be the most affordable and pocket-friendly option for you when it comes to searching for a reliable central air conditioner. With an array of energy-efficient technologies, this will save you a lot as it is a truly economical choice for purchasing, use, and maintenance.
Integrity: Of all the brands in the air conditioning niche, Goodman is one that has carved a solid niche for itself when it comes to quality, reliability, excellence, and outstanding energy-efficiency technologies. Getting the GSX16 central air conditioner is not just getting a product but patronizing one of the very best brands.
Efficiency: With its high-quality, 5-mm and refrigeration-grade premium copper tubing and even an aluminum fin condenser coil pattern, it can have first-class heat transfer properties, contributing to its great efficiency.
Environment-Friendly: The central air conditioner makes use of a chlorine-free and R-410A refrigerant.
Cons 
Installation Issues: Owing to the bulk of the product itself and the details needed to do the installation, some users have had complaints about easily installing the product. Fortunately, there are several helplines for the customers that Goodman has put in place for them to use if they encounter any problems when doing the installation.
---
Design, Size & Warranty
The size of this central air conditioner is between 1.5 to 5 tonnes, the equipment itself weighs 145 lbs, and the shipping weight clocks in at 163 lbs. The dimensions are 29 inches, 29 inches, and 32 inches, respectively, for the width, depth, and height. The typical color of the unit is black.
Also, to improve its durability, the air conditioner has a heavy-gauge and galvanized steel enclosure cabinet. A paneled cabinet offers protection for the coil, but that is not even all that ensures its durability. There is also a baked enamel finish that coats the product and ensures that it is always protected from environmental factors. All these contribute to the impressive durability of the air conditioner.
Warranty
This central air conditioner has a two-year unit replacement limited warranty and a ten-year parts limited warranty. But before one can be eligible, the customer has to register the product online within 60 days of the installation.
Performance (Compressor options)
One of the standard features of the Goodman GSX16 central air conditioner is its energy-efficient compressor. The central air conditioner features RLA and LRA type compressors. The product features a high-efficiency compressor that has been designed to give you maximum comfort. As is the standard, the compressor is the heart of any air conditioner. For this reason, Goodman has gone to such an extent that everything used for its compressors is top-notch materials for the most excellent output.
Product Features
Filter System: The air conditioner comes with a factory-fitted and in-line filter drier. This offers protection for the refrigerant system from dirt and excess moisture, making it last much longer than it would have been without the filter driers in place.
Portability: For a brand that believes that smaller is smarter, Goodman has gone as far as integrating the smart coil technology with its condenser coil copper tubing, which has resulted in a much more compact and highly-efficient air conditioning unit.
Noise Level
At a decent 71.5 decibels, the Goodman GSX16 is quiet enough for a central air conditioner. You can use it in your space without worrying about any noise pollution. The presence of a single-speed condenser fan motor can maintain quiet airflow all over the condensing coil.
Energy Efficiency / SEER  (seasonal energy efficiency ratio)
This central air conditioner has a seasonal energy efficiency ratio that clocks in at 16. This ensures that you end up with a considerably lower energy cost – a true delight for all users.
Installation and Usage
Installation of the Goodman GSX16 central air conditioner is straightforward as it comes with many useful accessories. These include kits (anchor bracket, anti-short cycle, freeze protection, liquid-line solenoid, low ambiance, and hard start) that make installing pretty stress-free and straightforward. That said, some other users have had complaints regarding the price of the air conditioning unit.
---
Final Thoughts
With any Goodman product for air conditioning, you can be sure that irrespective of where you live or the size of your home or office, this is one central air conditioner capable of making you remain as comfortable as you want. Of course, when it comes to selecting central air conditioners, there are numerous brands that users can choose from.
However, to get real value from the money spent and get maximum comfort and usability from the air conditioner, it is better to go for a more reliable product like the Goodman GSX16 central air conditioner – the reviews have been overwhelmingly positive.
---
Read also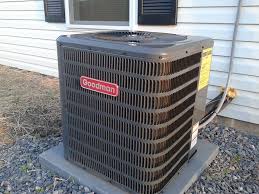 Goodman is a brand that is widely respected within the air conditioning niche. It is known for making some of the most reliable central air conditioners known for their outstanding efficiency, cost-effectiveness, and overall superior performance. The focus of this review is the product DSXC18 of this timeless brand. Pros Cons  Design, Size & Warranty […]
0 comments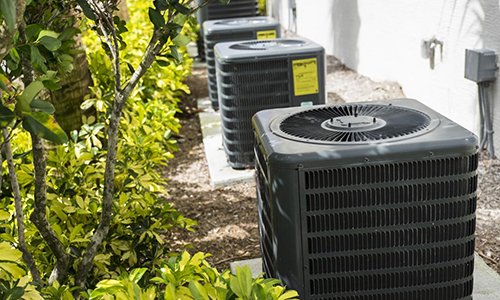 The Goodman GSX13 central air conditioner is truly in a class of its own. From its high level of energy efficiency to value for money spent to optimal cooling capacity for all your spaces, this is a product that can be trusted. It will be the focus of this review. Pros Cons  Design, Size & […]
0 comments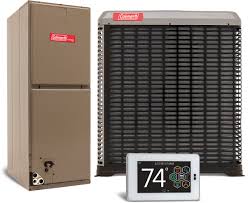 For more than 100 years, Coleman has evolved to become one of the most trusted and reliable brands when it comes to all kinds of excellent residential systems. Today, it has its line of Coleman Echelon Premium Residential Systems, one of which is the central air conditioner reviewed in this piece. This line is made […]
0 comments