If you have pets, you know what pet dander and pet hair can do at your home. Pet hair is everywhere – on your clothes, furniture, dinner table. These machines will help you to get rid of them. Featured below are the top 7 air purifiers for pets, dander, and hair.
---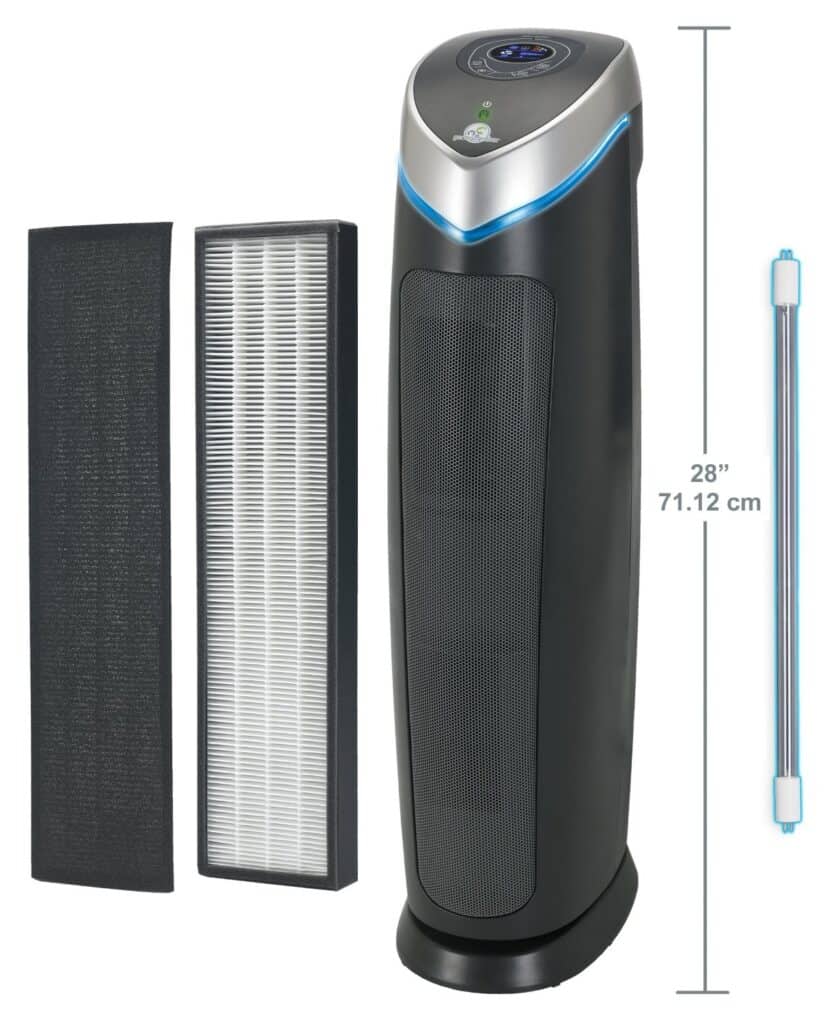 The GermGuardian AC5250PT has a 2 ft height and effectively captures dander and pet hair from even the smallest spaces. It is a perfect model for owners with asthma or other allergies.
It has three filter technologies: carbon, pre-filter, and a true HEPA filter. The carbon filter works to remove pet odors and other smells around the household. For pet dander and hair, the HEPA filter is quite powerful and can attack even the smallest of allergens. It also features a UV-C light that kills bacteria and germs.
A display panel is located at the top where fan speed and timer can be set. The air purifier is lightweight and can be hidden anywhere around the house due to its compact size.
Pros
It features five fan speeds.
The carbon filter effectively removes odor, making the room fresh and smell-free
The air purifier is budget-friendly
It has a low sound, which makes for a peaceful night's sleep.
Cons
Does not offer extensive coverage area
---
2. Winix WAC9500 Ultimate Pet True HEPA Air Cleaner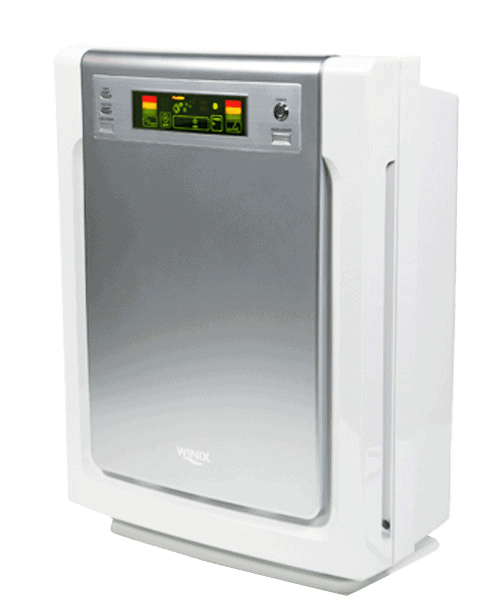 The Winix Air Cleaner features a HEPA filter that effectively captures 99.9% airborne pollutants. It also features odor-control carbon filters that capture pet odors, smoke, cooking odors, and other offensive odors in the house.
PlasmaWave technology fights pollutants at the molecular level and neutralizes bacteria, viruses, gases, odors, and other allergens in the air. It features automatic smart sensors. The light, dust, and odor sensors adjust the air cleaner settings automatically according to the environment. The pre-filter is washable, making it easier to clean.
Pros
The five-stage cleaning guarantees complete odor removal and pet dander control.
The filter trap is efficient enough to capture even the smallest of allergens.
Automatic adjustment of speed
Cons
It does not include a handle for easy carrying
Somewhat heavy
---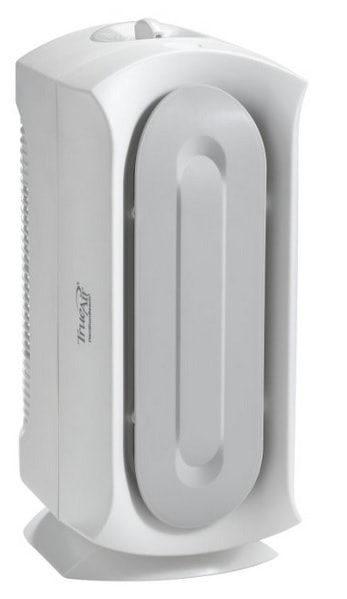 The Hamilton Beach TrueAir is a compact air purifier which efficiently removes cat and dog hair. It has a permanent HEPA filter that captures pet hair and requires easy cleaning with a vacuum.
The activated carbon filter eliminates pet odors to give a fresh-smelling and odor-free home. The unique design lets it stand vertically or be placed horizontally on the floor or top of a table. Furthermore, the air purifier's compact size makes it easy to place anywhere around the house and allows easy transportability.
Pros
Works effectively on pet hair
Compact size allows easy transportation.
The carbon filter removes odor and makes the room smelling fresh and clean.
Cons
The air purifier is not as effective on pet dander
---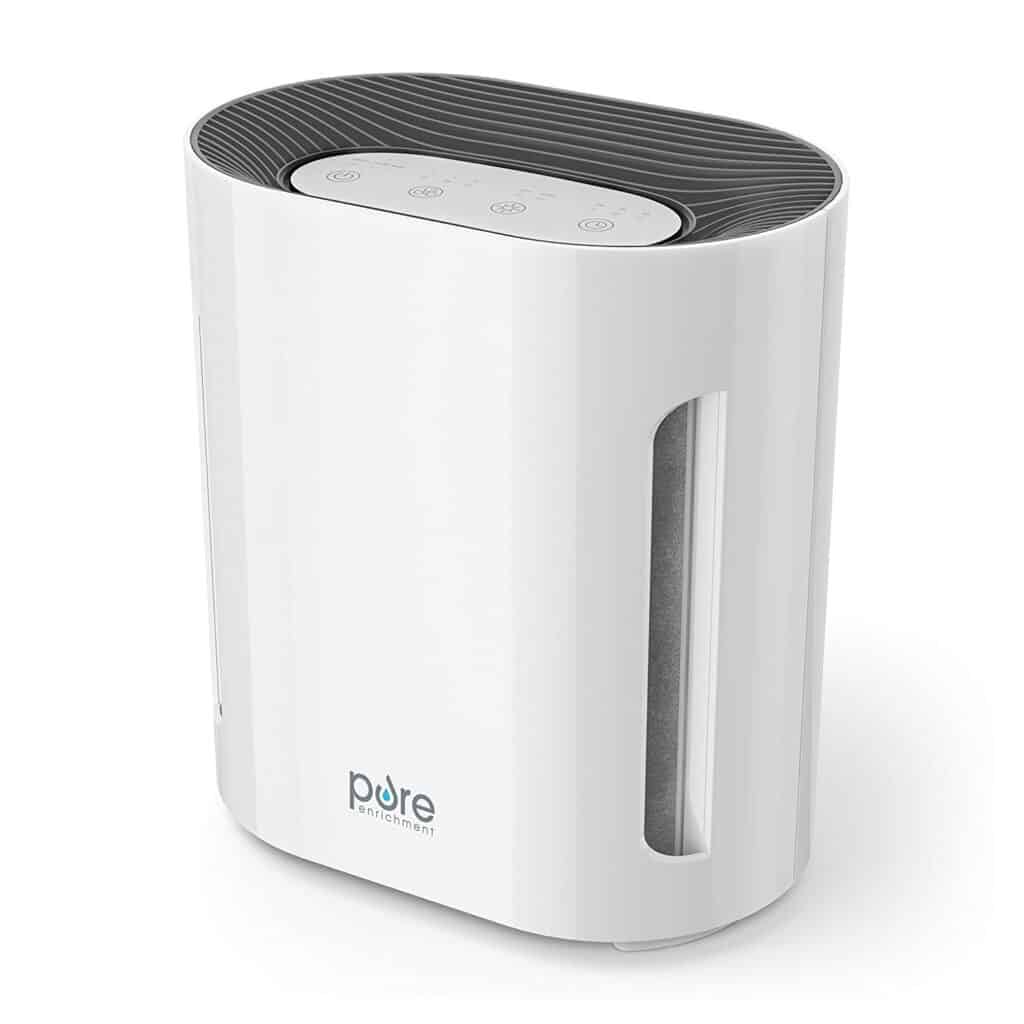 The PureZone Air Purifier features a true HEPA filter that captures about 99.7% of pet dander, pollen, smoke, and dust. It also comes with a pre-filter and an activated carbon filter. It also comprises a UV-C light that captures and destroys microorganisms like viruses, bacteria, fungi, and germs.
The air purifier encompasses a noise level of just 30 dB, ensuring a peaceful night. Moreover, it is easy to set up and comprises an automatic timer that can turn off the purifier after about 2, 4, or 8 hours of usage for saving energy.
Pros
The strong carbon filter works to remove the odor.
The UV-C light captures and kills viruses and bacteria.
Quiet in operation
It comes with a 5-year warranty
Cons
The fan only works for a small room
---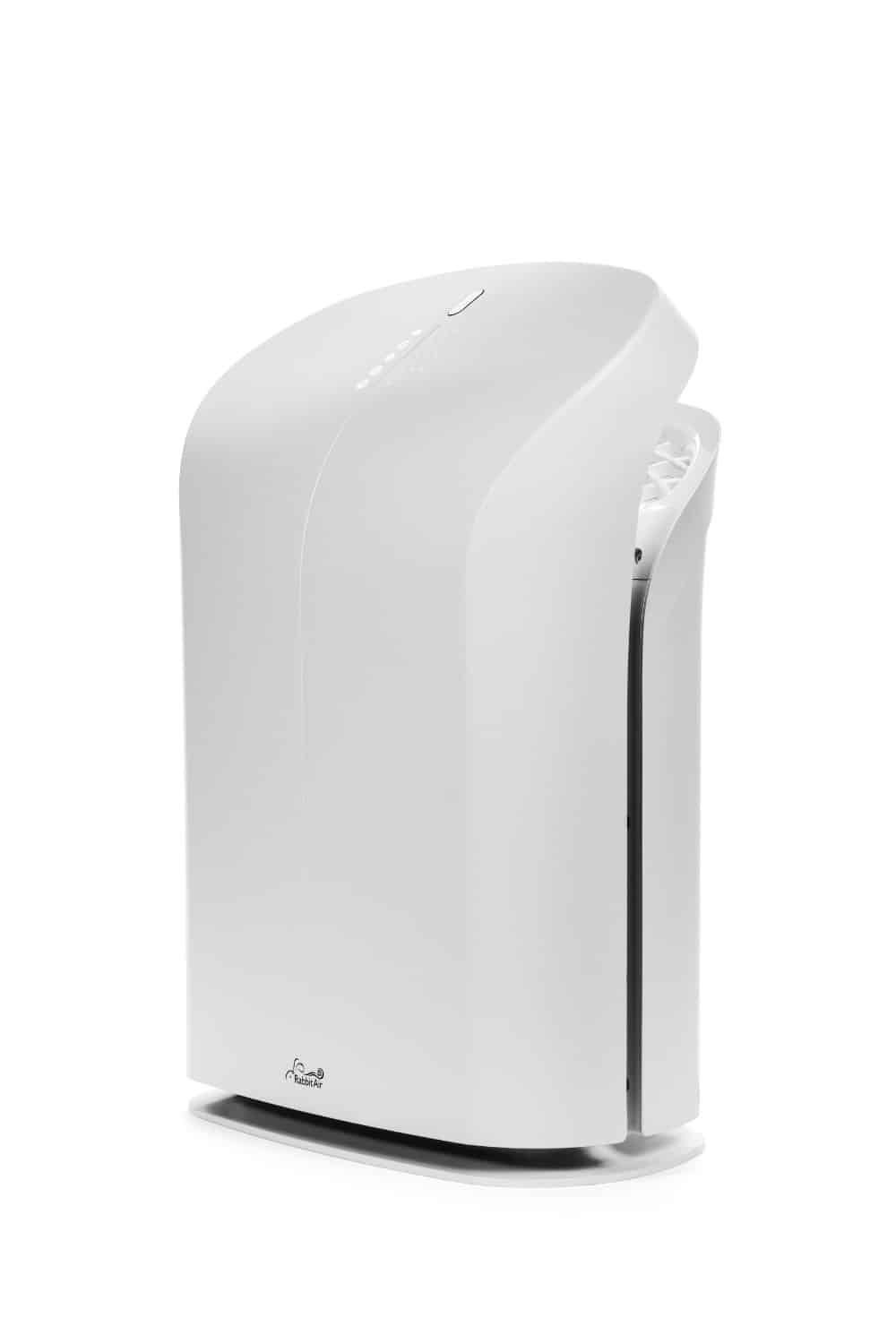 The Rabbit Air purifier features a HEPA filter and can be used for both allergy and non-allergy sufferers. This air purifier features all the right functions to result in pure, clean, and odor-free indoors, a combined product of Mitsubishi and Rabbit Air.
The design of the air purifier is also beautiful. It provides extensive coverage of about 550 sq. ft. And features a 4-stage technology for cleaning the air. It does not comprise the true HEPA filter, but the BioGS filter works just as effectively to capture bacteria and viruses.
This air purifier comes at a reasonable price and is one of the quietest purifiers to use. The powerful features for the removal of pet dander and hair make it a great purchase.
Pros
It features a 4-stage technology
Effective for pet dander and hair
Extremely quiet
Stylish design
Reasonably priced
Offers extensive coverage
Cons
Does not feature a true HEPA filter
---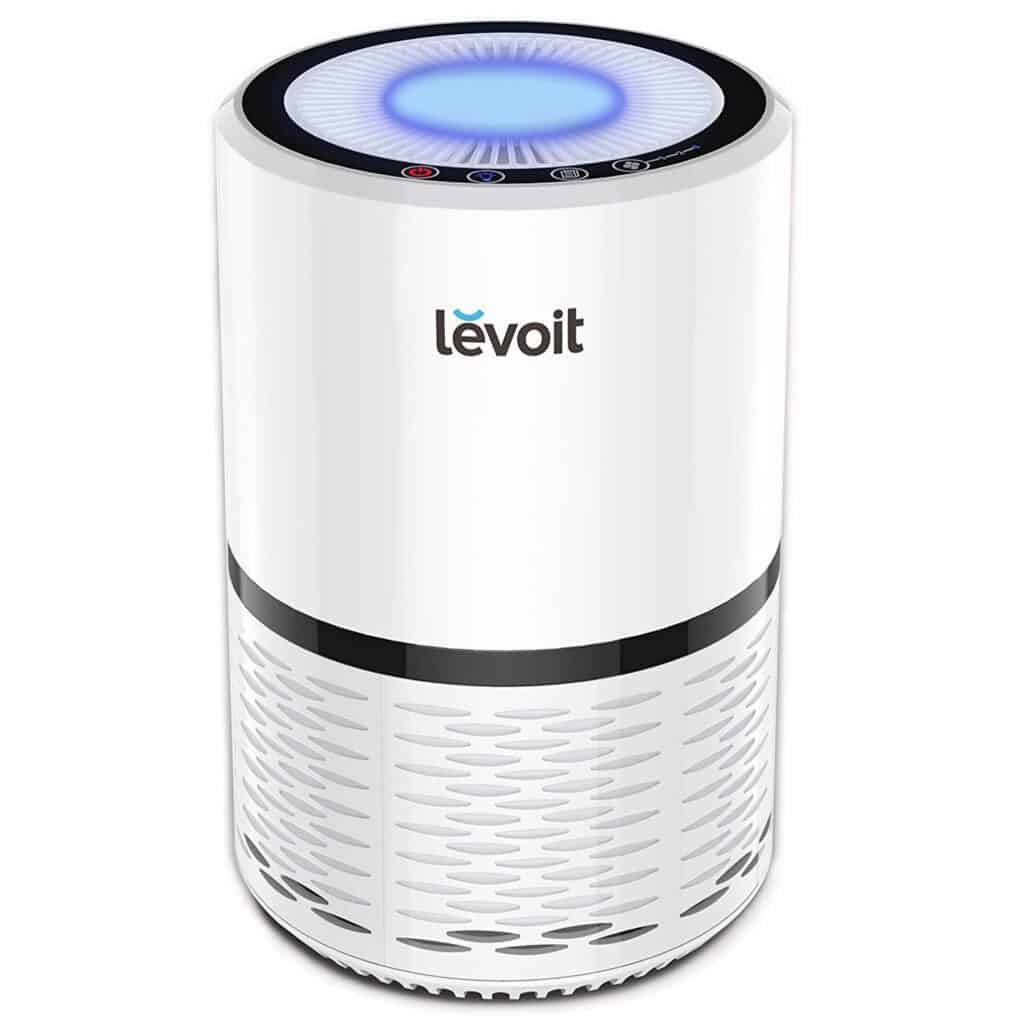 The Levoit filter works effectively against pet dander and hair and can be safely used for patients with asthma and other allergies. It features a three-stage filtration system with a true HEPA filter, pre-filter, and activated carbon filter.
It works adequately to remove 99.97% pet dander, mold spores, dust, smoke odors, and particles of about 0.3 microns. The air purifier is ozone-free and does not utilize ions or UV, making it safe for families with children and pets. It includes low, medium, and high-speed settings to adjust according to the room's requirements.
Pros
Removes about 99.97% pet dander
Ozone-free
It features a night light
Quiet in operation
Convenient design for easy placement anywhere around the house
It comes with a 2-year warranty and lifetime customer support.
---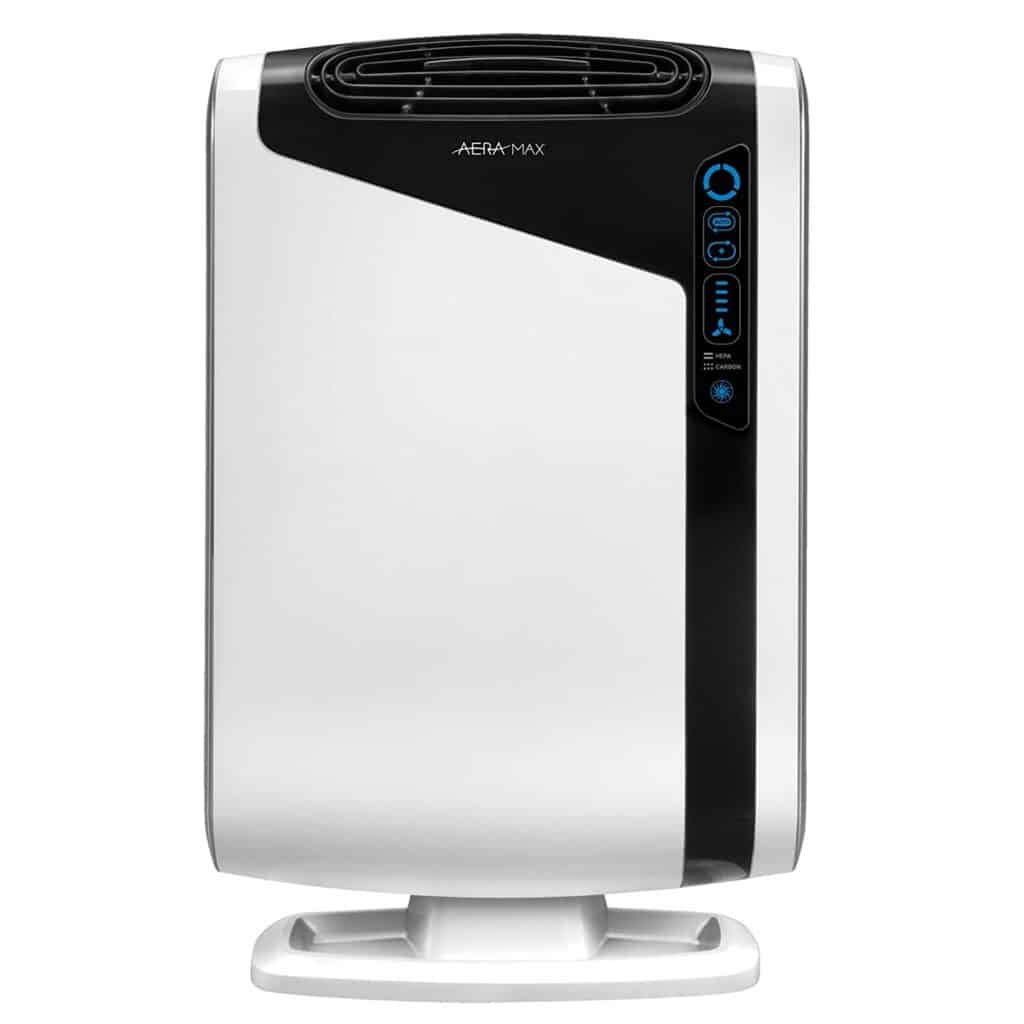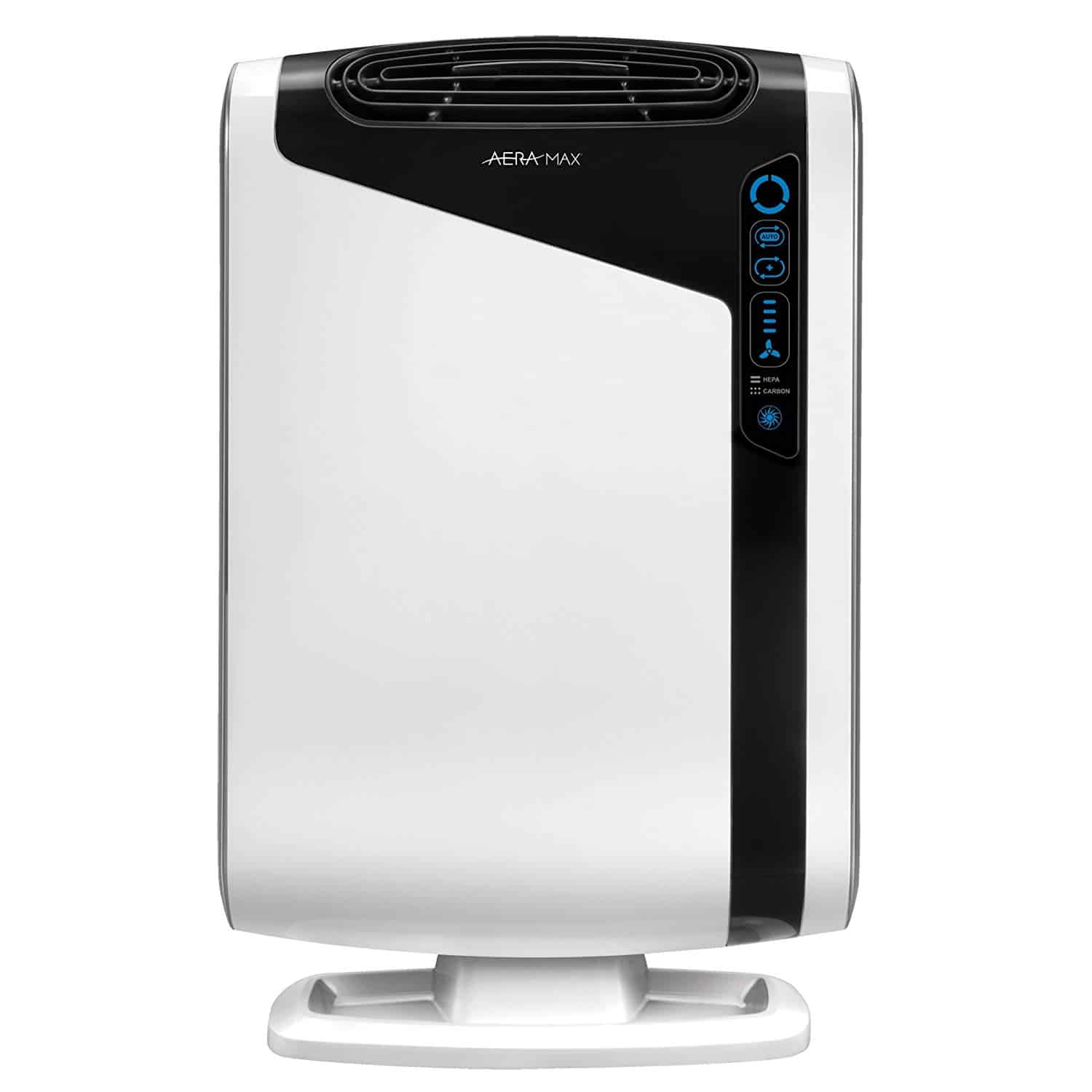 The AeraMax air purifier has a great design and features a true HEPA and carbon filter. The filtering technology works effectively to remove pet dander and hair. It is also reasonably priced and offers an extensive coverage area of about 300 to 600 sq. ft. It also offers four speeds, and the fan is energy-efficient.
Pros
Extensive coverage
Four-speed fans are energy-efficient
Reasonably priced
AeraSafe features that include protection from mold, fungi, and mildew
Cons
The indicator lights can't be turned off
It can be loud on higher settings
---
I hope this will help you to choose the best air purifier for your needs.