It can be hard to find the right dehumidifier for your home, especially if you need to have a larger space taken care of. If you are aware of some of the available reviews for these machines, it can make a choice easier. If you are interested in the Friedrich D70BP, 70 Pint Dehumidifier, keep reading on to see what we thought of the device.
Pros
In-built pump to allow for continuous draining of the collected water

Larger bucket with a size of 16.2 pints

Indicator lets you know when the bucket would need to be emptied

Convenient and easy to grip handles on the bucket

Easy to use and requires minimal effort in operation

Auto-restart feature in case of a sudden power cut to the machine

Digital display that is easy to use and read

Modern, sleek, and clean design

Superior functioning of the pump
Cons
Loses the settings once it is turned off, but not if you use the auto-restart feature

If used in a small room, can heat it easily

Makes quite a bit of noise

More expensive when compared to other similar models
---
Performance
You should also ensure that you are checking out the machine's performance levels to ensure that you are getting the right one. Here is everything that one needs to know about the Friedrich D70BP 70 Pint Dehumidifier performance, including:
Energy Efficiency – This machine has the STAR energy rating certification, and it can precisely control the humidity levels in the room. It uses the traditional 115V outlet, which means you can use this in any area of your home without having to worry about what type of outlet is going to be necessary.

Noise level – Another major thing you are going to want to consider is the noise that the machine makes, especially if you will keep it in your room or other popular room in the house. If you are looking for something that will be quiet, then this is not the model for you since it makes plenty of noise when the fans are running.

Moisture Removal – This machine is great for a smaller room of around 1,300 square feet, and within 24 hours, it can remove some 70 pints of water from the air. This works better than some of the larger ones and even the smaller ones, so go ahead and get the most water from the air that you can.
These are all important things that you are going to need to know, so make sure that you are reading that and thinking about energy usage and much more. You should always ensure that you are comparing the various performance specs against those of other machines to decide if this is the best one.
This machine has a good output in terms of the water that it removes from the air, and it will save you a lot of money on your electric bill. However, it is very noisy, making it hard to use when you are sleeping, so consider shutting it off at night or moving it to another part of your home.
Key Features
You would always want to make sure that you are thinking about the key features that are part of the machine, and this is something that everyone wants to look at and know about. Here are some of the main features of the Friedrich D70BP 70 Pint Dehumidifier, including:
Built-in drainage pump – If you are looking for a machine that allows for continuous draining, you will want to look for one with an in-built pump. This is important since it can handle all of the work that comes with getting the water out.

Digital control – The control panel is a digital one, and it is located on the top of the machine, which makes it easier to access. You can use it easily, and setting your controls and levels is easy with the control panel.

Design – The design of this machine is modern, clean, and sleek, which means it will fit in with any of your design elements. You don't have to worry about it sticking out in any room, especially if it is a brightly colored space.
These are just the main features that you need to be aware of, and knowing these can make the process simpler. Ensure that you are thinking about what features will be required in the machine that you are choosing and then compare them against what is found on the Friedrich D70BP 70 Pint Dehumidifier to help make a choice easier.
Ease of Use
If you are searching for a machine that is easy to use and control, then the Friedrich D70BP 70 Pint Dehumidifier is ideal. Once you turn it on, you can change the settings using the display panel, and you can change up the settings as you want. This is a bit heavy, which means you will want to keep it in a single unless you have someone to help you move it around.
However, if you want to use this and move it around the home, there are castor wheels that make it more convenient. You can either keep emptying the bucket on this every day or use the continuous draining methods available, which would make it much easier to use. Think about how you can make using this machine easier on you and your body and your home by trying these things. The digital screen on this machine also makes it extremely easy to see what the current levels are in the room, and you can make any adjustments that would be necessary at the same time.
Maintenance and Upkeep
The filter is the only thing on this machine that you will have to think about maintaining, and it can be quite easy to do. You would either need to replace them at least once a year, or you can remove them and rinse them. If they are in good condition, then rinse them and then install them back into the machine to keep it running. You can also make sure that you are keeping it in the best condition by getting it serviced if there are any problems, and the service center can take care of this for you.
---
Final Thoughts
Everyone knows that picking a dehumidifier isn't going to be the easiest process in the world. However, there is a lot that you are going to want to consider when you are looking at the Friedrich D70BP 70 Pint Dehumidifier. This one will be simple to use if that is what you are looking for, but it can be extremely noisy; but it also pulls out plenty of water and other nasty items in the air. This is an overall good purchase, but ensure that you compare it with the other devices before making your final decision.
---
Read Also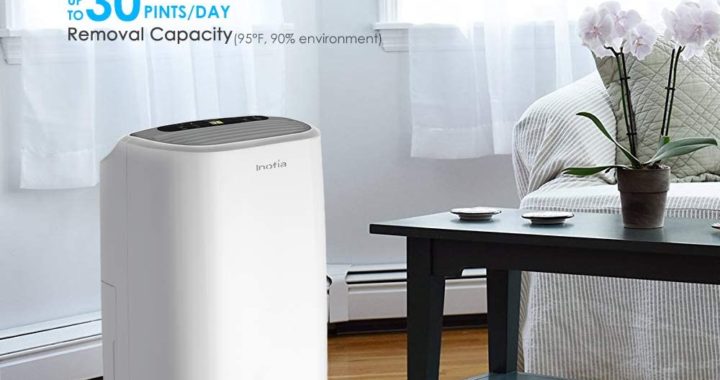 There were times when it was impossible to control the moisture conditions of the place you live, work, or spend time. One had to bear offensive smell at a humid place, but technology has provided us with the best source to get rid of this problem. Inofia Dehumidifier is a stunning device that provides us […]
0 comments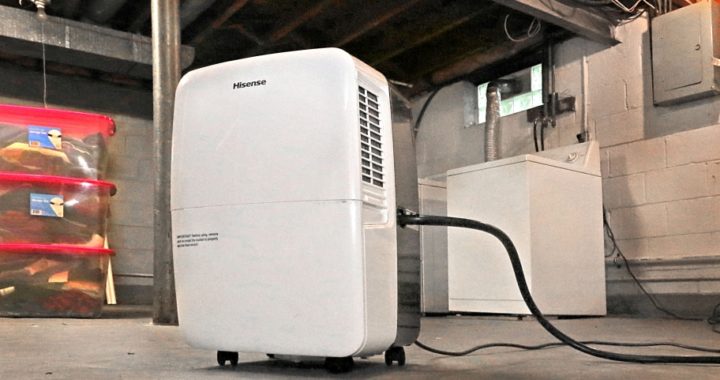 Basement dehumidifiers are simply devices capable of reducing your basement's humidity levels, thereby leaving a more pleasant environment. Unlike humidifiers, dehumidifiers remove moisture from the air, preventing the unpleasantness that comes with damp air. High humidity levels can be caused by some factors, including several structural related factors like plumbing leaks, inactive exhaust fans, and […]
0 comments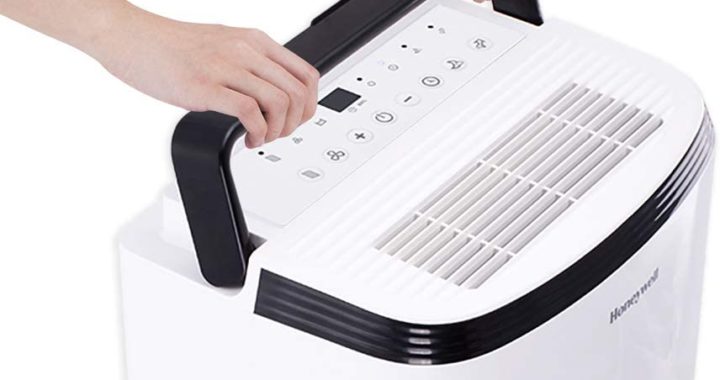 People prefer to make purchases under more renowned brands, and companies are somewhat amplifying these days. And why not? You get to be assured about the quality, services, and features of a product to a greater extent. Honeywell is one such popular brand that has plowed in many fields in the past years.  Speaking of […]
0 comments