If you search for a humidifier that can add some extra moisture to the air in your home, then the Honeywell HE240A2001 HE240A whole house humidifier would be ideal. This will be one of the best models that you can purchase that won't break the budget you have set aside. This can easily be mounted on your current furnace or even on the air ducts that run throughout your home, so keep reading on to find our review of this model.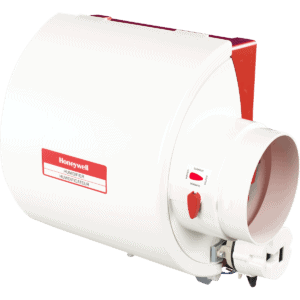 ---
Pros
Lightweight
Can work with either the furnace or the heat ducts
Installation kit and required parts are included
Cons
Only 1-year warranty
The quality of the parts might be sub-par with others
---
Honeywell HE240A2001 HE240A Whole House Humidifier Design and Size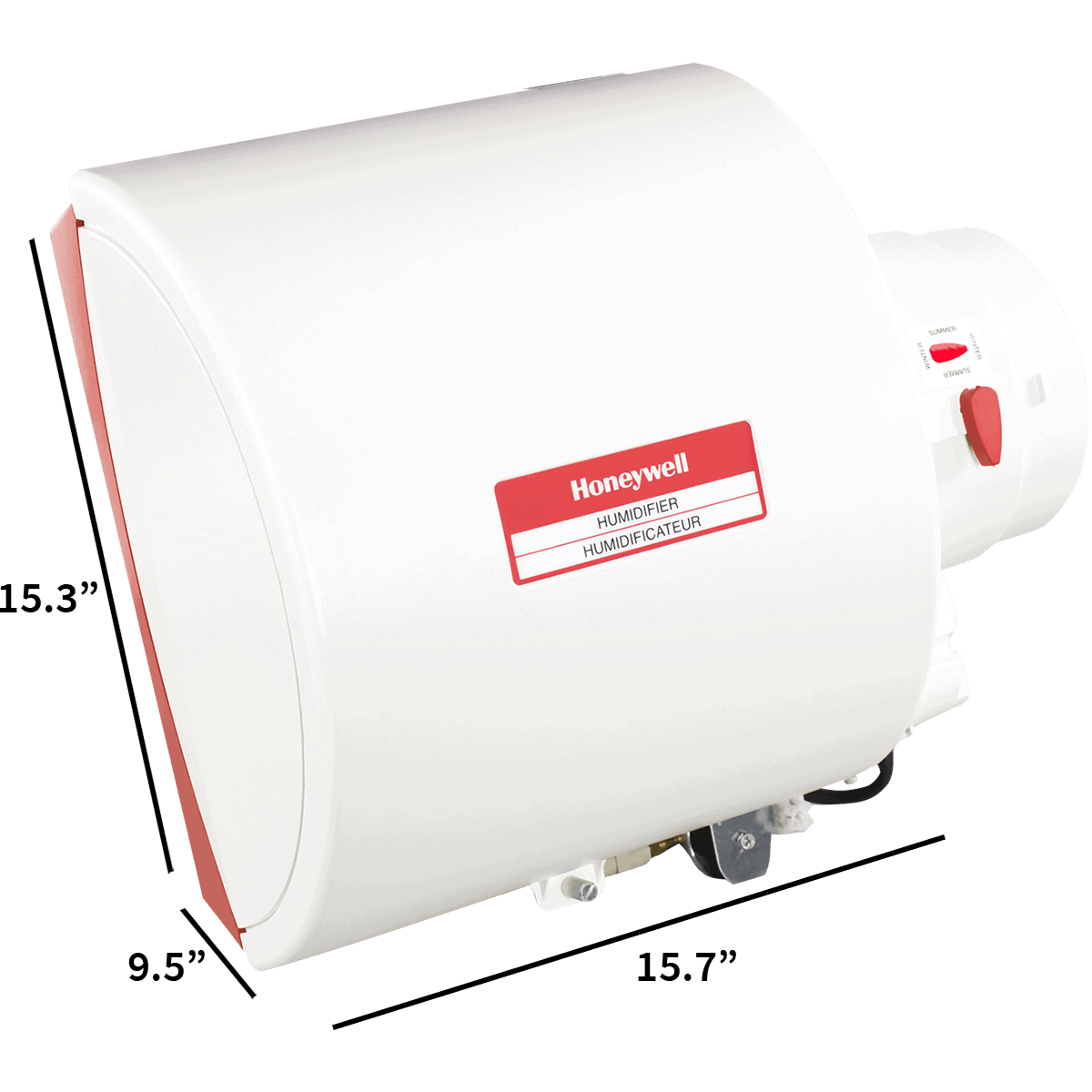 If you are searching for something with a good design, then the Honeywell HE240A2001 HE240A whole house humidifier should be a contender. It has a simple design with high-quality exterior parts to prevent rusting or suffering any other damage. In addition, this is pretty small, and it can be placed in any location near your furnace; the measurements are 9.5 x 15.7 x 15.3 inches, and it weighs 5 pounds.
It is ideal for placement in a small corner in your basement, where you won't need to access it very often. The size doesn't matter when it comes to the basement, but you will want to measure the available space and see what model will work the best. This would also be fully dependent on the side you want it to be placed, so think about where it should ideally go.
---
Honeywell HE240A2001 HE240A Whole House Humidifier Performance and How it Works
This is a simple machine, and you would need to attach it to the air ducts or the furnace, which will be based on your house's system. Once it is attached to these, you can set the humidity level that you want it to be in the house, and the machine would start pumping air. If you are using the duct system, it would be pushed through the vents and the furnace.
You can easily set the humidity level you want throughout your whole house, and you can easily turn it off when you aren't using it. This machine uses one of the best technologies available to ensure that the water is effectively used and that there isn't too much water going through, which is called PerfectFLO. Ensure that you have the machine checked by an expert regularly to ensure that it is working right.
---
Honeywell HE240A2001 HE240A Whole House Humidifier Main Features
This will be simple to use the machine since all you need to do is install it on the air duct or even the furnace depending on your home. In addition, there are plenty of features that you can enjoy, such as:
Capability to install it on either side of the furnace or the ducts

Easy to operate with a single switch

Ability to change the humidity level to your desired settings

Continuous moisture is being pumped into the air.

Easy to install if you read the instructions thoroughly

Uses PerfectFLO technology for water usage and efficiency
These are just some of the main features you will want to know about the Honeywell HE240A2001 HE240A whole house humidifier. If you know what they are, it will make it easier for you to decide what machine you will go with when it comes time to purchase one.
---
Honeywell HE240A2001 HE240A Whole House Humidifier Noise Level
Everyone knows that these types of machines can be louder than their smaller counterparts. However, this really isn't that important because, most of the time, this would be used in the basement where you won't have to hear it. So this is one of the noisier models, but you won't have to listen to the sound it makes when it is downstairs, and you are upstairs, so you can use it easily without needing to worry.
---
Honeywell HE240A2001 HE240A Whole House Humidifier Maintenance and Upkeep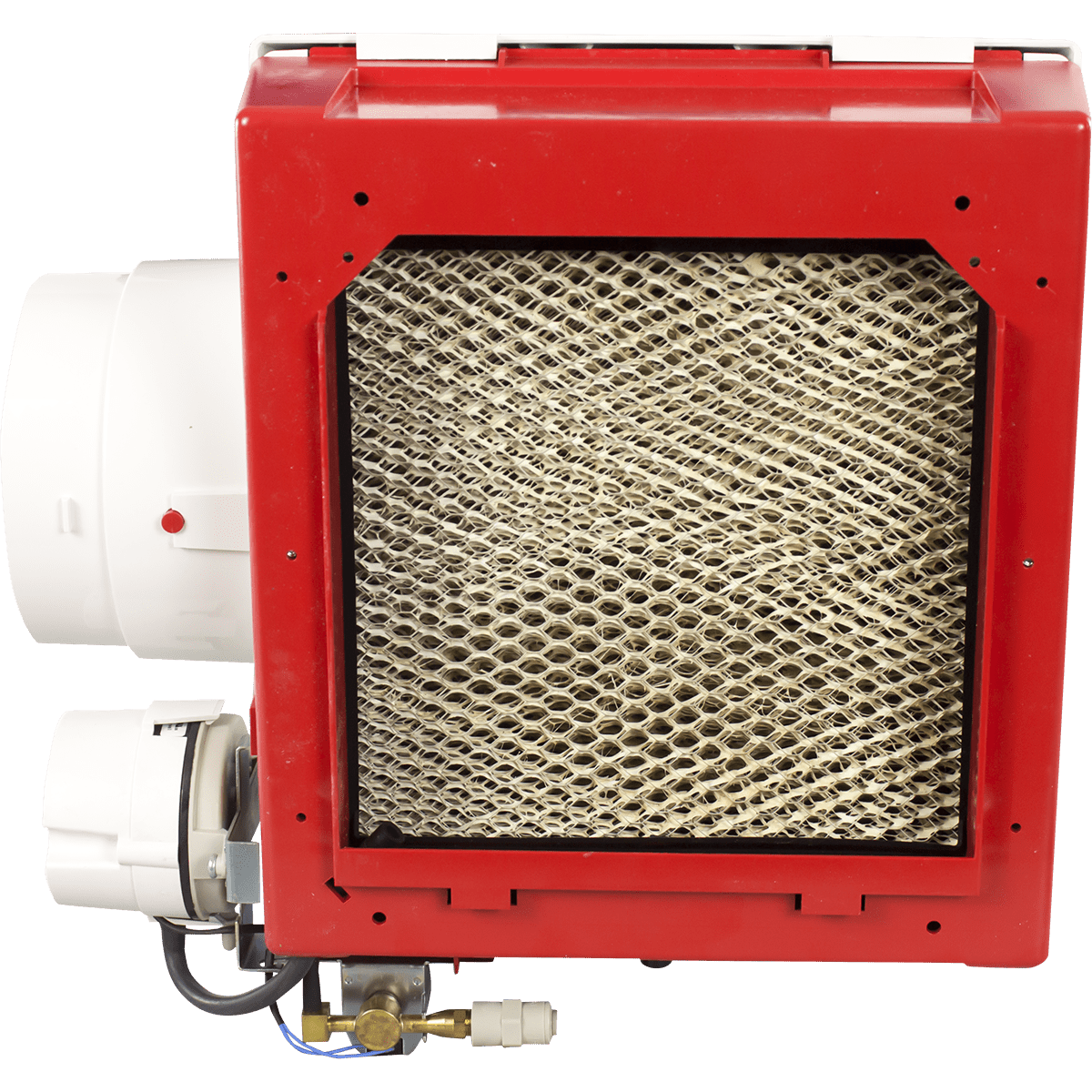 When it comes to the Honeywell HE240A2001 HE240A whole house humidifier, you need to consider the maintenance and upkeep that you would have to deal with. This machine doesn't require much maintenance regularly, but you need to thoroughly clean the machine and all of the parts at least once a year. Some of the tasks that would need to be completed includes:
Removing the cover and the pad of the humidifier

Taking out the assembly pad and rinsing the various nozzles and prongs

Replace and remove the pad

Cleaning all of the fittings for the drain pipes

Use pressurized water to clean out the pipes and hoses.

Re-install a new pad

Putting the cover back on and turning the machine on
You would need to make sure that you know exactly what steps would need to be taken when attempting this work. However, if you aren't sure that you can regularly do this type of maintenance, you might want to engage the experts. This should be done every year, and other tasks should be done at the beginning and start of the seasons when the machine would be in use.
---
---
Final Thoughts
Ensure that you think about what humidifier models would work for you, such as the Honeywell HE240A2001 HE240A whole house humidifier. This is a great model that will be very affordable, and that will cover your entire home with ease, and it is easy to operate. You might want to get the experts to come in and do the installation since it is complicated, but you can do it yourself. This is definitely something we would recommend to anyone searching for a humidifier for your home. So go and get the best for yourself and set the comfort for the family.