If you want a fan-powered humidifier for your home, then the Honeywell HE360A1075 HE360A whole house humidifier would be the ideal option. This is also an affordable option that you can have installed in your basement without worrying about how noisy it might be.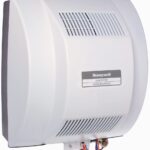 Pros
Ideal for a home up to 4,500 square feet in size

Separate humidistat to make changing the levels easier

The user manual is extremely detailed, so you can read the instructions and install it yourself
Cons
Heavier than other models

Might need an expert to install the machine
---
Design and Size
If you want something that will be simple yet sturdy enough to handle your basement and the heat, then this is the best model. It is grey and white, and there are air vents on the top and bottom of the front panel, which allows extra air and heat to escape. It weighs 18 pounds in total, and it measures 10.2 x 15.2 x 14 inches, which means it is definitely smaller than other models. The exterior is made of high-quality rust and corrosion-resistant materials, which is good based on the installation location.
---
Performance and How it Works
This is a power flow machine, which means the flow goes through the machine, and the extra water is pushed into the vents. This also means that the machine will get dirty slower, and there will be a lower level of maintenance that would be necessary. PerfectFLO is used in this machine, which means that the released water is being used efficiently, and this idea keeps your home at the right humidity level to keep everyone happy.
The water that is being added to the air will be pushed directly into the vents, which would then disperse it along with the warm air. This is done using the humidifier pad, which ensures that the water is spread out before it is pushed into the vents. The air would feel much better when it comes out since there is plenty of water in it, and this is ideal for warmer climates that have dry air.
---
Main Features
You would need to be aware of plenty of features so that you can compare the Honeywell HE360A1075 HE360A whole house humidifier to other available models. A few of the top main features to know about includes:
A humidifier is flow-through powered.

Easy to install

Variable speed levels to choose from

Works for multi-level homes around 4,5000 square feet in size

Easy to mount on your furnace or the warm air duct

Flow-through design works to decrease maintenance frequency and keep the machine clean.

Humidistat can be adjusted easily, and it can be automatically turned off when the ideal humidity level is achieved.

Includes installation kit, 24V pad transformer, tubing, water supply, saddle valve, drain connection, and RH or relative humidity convertible control
These are just some of the top features that this machine would have, so ensure that you know what they are. The more you know about this machine, the easier you can decide if this one is ideal for you and your needs.
---
Noise Level
There are so many times when the noise level will make or break the decision to purchase a humidifier. However, when you are buying the Honeywell HE360A1075 HE360A whole-house humidifier, the noise isn't really going to be a big factor. This is because the machine would be installed in the basement, and unless you are sleeping right next door, you won't hear it. It isn't louder than any other humidifier that works for larger and smaller homes, so go ahead and have it installed without worrying about it waking you up or disturbing you.
---
Maintenance and Upkeep
The maintenance of this machine will be lower than the others because of the flow-through technology used. The time span between each cleaning would be dependent on the type of water you have in your home since if you have hard water, it would be more often. This should be done at least every 1 month to 3 months, and you should ensure that all of the electricity and power is disconnected before any maintenance is started.
You will want to disconnect all of the wires, pipes, and hoses attached to the machine before you open it. You will want to pull out the pad assembly from the inside of the machine and remove the old pad. Once this has been done, then you need to rinse off the assembly unit and dry it off before replacing the pad. You also want to make sure that any deposits are rinsed off, including the machine's exterior and interior.
This can be a complicated process, and if you don't know how to take the machine apart or put it back together, you should think twice about doing it yourself. You can hire the experts to take care of the maintenance, and they will ensure that everything is checked and that the machine is running as it should be. Ensure that you are keeping up on the maintenance to keep the machine in the best condition you can.
---
Final Thoughts
It is so important that you are picking the right humidifier for your home, which would fit your budget. The Honeywell HE360A1075 HE360A whole house humidifier is one of the more affordable models, and it is also extremely effective in releasing water. You can use the humidistat to change the levels without going downstairs, making it much easier to use this machine. You can also install it yourself if you carefully read the instructions, or you can make it easier for yourself and hire the experts to do that work.
---
Read Also: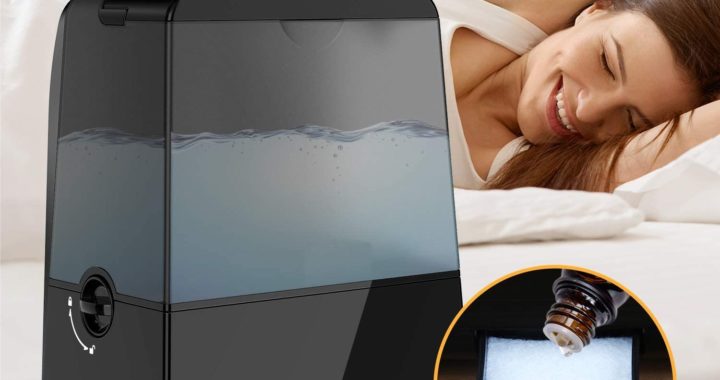 With a lavish design and high efficiency, the TTLIFE Ultrasonic Humidifier Large Room is literally one of the best in its category. This noise-free humidifier bags a plentiful of features up its sleeves that promise to give your baby a sound & refreshing sleep every night. It is a top-quality product that boasts its massive […]
0 comments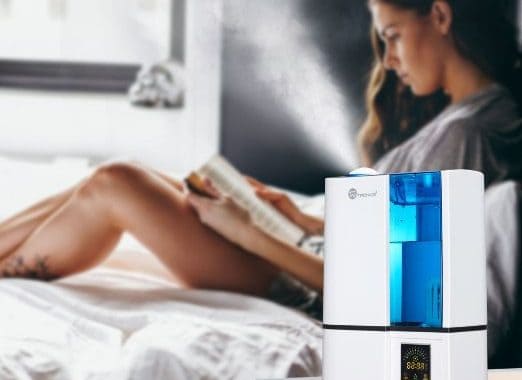 Humidifiers are machines that are mostly used to combat the effects of cold and dry air. These usually come in handy when winter or changing weather causes colds and flu everywhere. With the moistness they release into the air, they can relieve many respiratory problems and make breathing easier for those near it. A […]
0 comments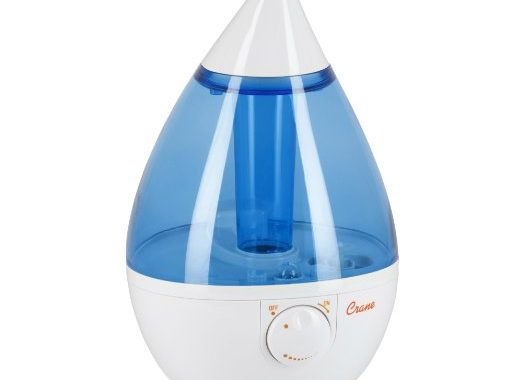 A leading consumer reporting magazine has best-bought crane Drop EE5301. It is an ultrasonic cool mist humidifier and can cover up to 50 square feet (23 square meters). Crane Drop EE5301 has a great 2.3 gallons (8.7 liters) of moisture output per day. Pluses Minuses Design and size Crane Drop EE5301 has a compact round […]
0 comments