The Honeywell HCM-6009 Quiet Care Humidifier Review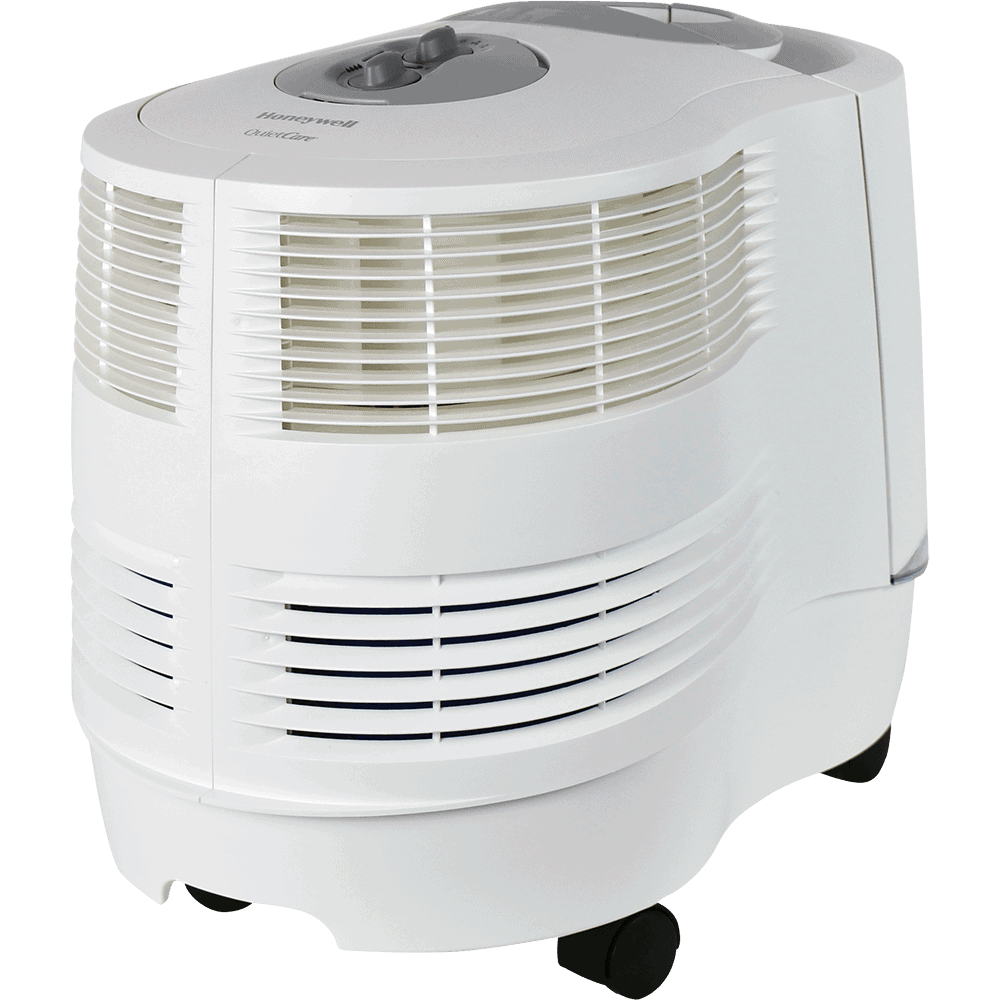 The Honeywell HCM-6009 Quiet Care Cool Moisture Console Humidifier has 9-gallon output per day and covers spaces as large as 2300 square feet. Great for allergy-sufferers. This humidifier has a unique air washing technology that helps to reduce typical allergy symptoms. This technology cleans dirt, dust, and pollen.
Pluses
Air washing technology plus protect protection
Humidistat, carrying handle, casters
Nearly 360-degree output
Dual water tanks
High moisture output doesn't get dirty
Doesn't get dirty
Minuses
Have to replace filters regularly
Only 3 fan speeds occasionally rattle on the lowest setting
It occasionally rattles on the lowest setting
---
Design and size
The Honeywell HCM-6009 has a unique round-shaped design. It is quite large and heavy. Height x width x depth is 17.5 x 21 x 13 inches and weight is 21 pounds. But the unit is easy to move because of the casters and built-in handle.
Features
The QuietCare HCM-6009 has some really great features.

It has a Protec Antimicrobial Cleaning Cartridge for fresher, cleaner moisture.

Easy-to-use manual knob controls.

Adjustable moisture control and various output settings.

Built with QuietCare technology

Automatic shut-off. The QuietCare HCM-6009 will automatically shut off when your wanted moisture level is approached or when the water tank is empty.

Twin tanks for easy filling and carrying.

Wide tank opening for easy cleaning.
Noise level
The QuietCare HCM-6009 has a QuietCare Operation. Manufacturers say that it helps reduce operating noise and makes the humidifier 30% quieter than similar models.
Well, the levels low and medium are really quiet but the level high is significantly louder. But don't get it wrong. Yes, it is too loud to sleep but OK if you are talking or watching TV.
Maintenance and upkeep
The Honeywell's QuietCare HCM-6009 maintenance has confirmed to be easy and totally manageable. Typically you will have to refill both tanks every day, but the refill regularity will vary.
Uses less power than an 80-watt light bulb.
While the Protec cartridge and antimicrobial treated filter blocks most undesired build-up, the unit requires regular cleaning and filters should be replaced regularly.
Summary
Honeywell's QuietCare HCM-6009 has a great reputation in the market. The unit does its job great – with high-level setting your room humidity level will rise extremely fast. It has a high capacity, large tanks have handles, filters also the air in the room. Great humidifier with some valuable additional features.
---
Specifications
Humidifier

Coverage (Sq ft / m2)

2300 / 214

Price

Humidifier Technology

Evaporative, air washer

Type of humidifier

Cool mist

Moisture output per 24h (Gallons/liters)

9 /34

Tank size (gallons/liters)

3.25 / 12.3

Run time per tank

8 hours

Removable tank

Water refill indicator

Humidistat

Humidity range

35% – 55%

Humidity display

Mist output control

Control type

Manual

Programmable timer

Automatic safety shutoff

Carrying handle

Casters

Remote control

Filters

Filter price

$25

Filter cleaning and (or) replace

Replace every 1-3 months

Germ protection

Demineralization cartridge

Noise level

From nearly silent till loud

Energy usage (max)

N/A

Voltage

120V

Size (inches / centimeters)

Height: 17.5 / 45

Width: Â 21 / 54

Depth:Â  13 / 33

Weight (pounds / kg)

21 / 9.5

Warranty

5 years limited

Overall Rating (max 5)

15% Price/performance

5% Design

35% Performance

15% Features

10% Noise level

20% Maintenance & Upkeep
---
Gallery
---
Other useful resources
Read our full humidifier buying guide here.
See Indoorbreathing humidifier comparison charts. (Humidifiers by mist type, by type, by price and coverage area).
---
Other Humidifier Reviews: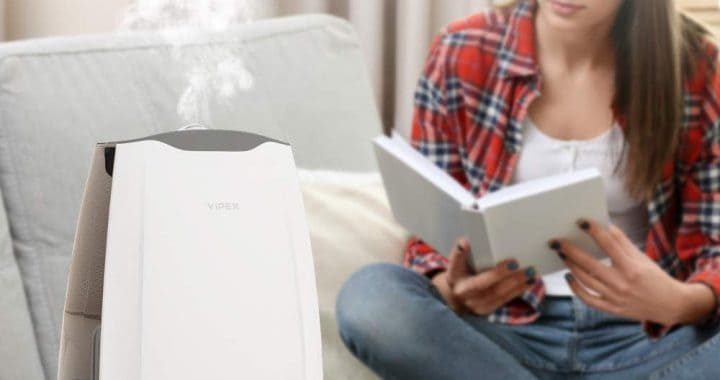 There is a lot that you are going to need to think about when it comes to which humidifier you are going to purchase. You should think about what the reviews say about the various machines, including the VIPEX cool mist ultrasonic humidifier to make sure that you are making the perfect choice for your […]
0 comments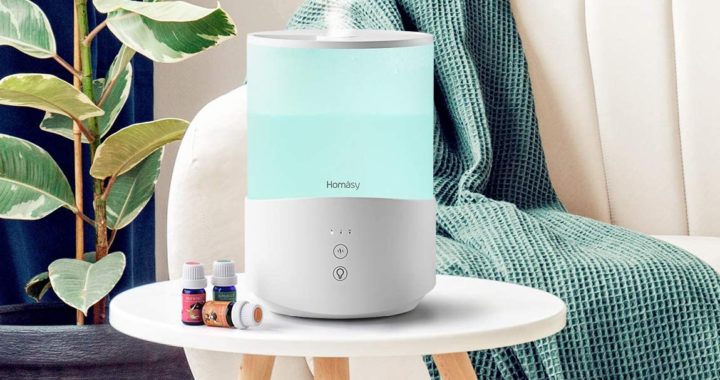 What's better than starting your day with a refreshing aroma with fresh and clean air…woah…sounds tremendously positive right? Well, the Homasy Cool Mist Humidifier Diffuser with its attractive looks offers you exactly the same. This affordable humidifier offers you a sackful of features while being cool to your pocket. The ultrasonic technology won't bother you […]
0 comments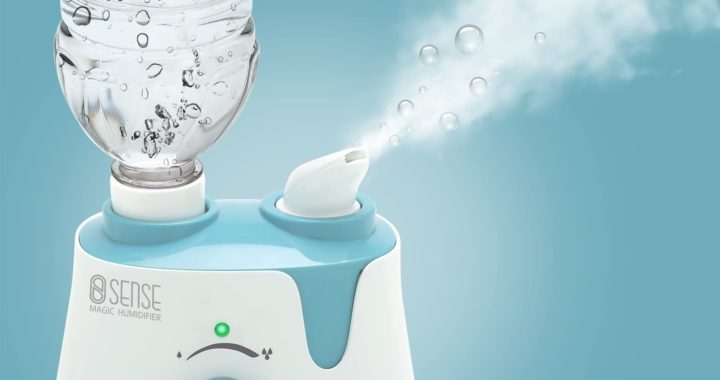 Dry air can be nasty on our bodies. It can cause a lot of health-related problems like allergies, itching in skin & eyes, dry throat, cough, congestion, and asthma, etc. Besides, it can play havoc to your wooden furniture and walls as well. By adding moisture in the air, we can get rid of this […]
0 comments