Honeywell HWM705B Warm Mist Humidifier Review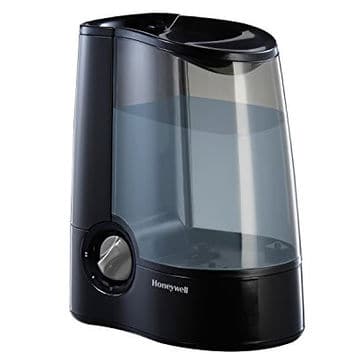 Honeywell HWM705B is well designed warm mist humidifier with moisture output around 1 gallon per 24 hours. That is enough for rooms up to 250 square feet. Honeywell HWM705B is filter-free. It provides soothing, a visible warm mist that helps make you and your home more comfortable. Also, the Honeywell HWM705B price is very friendly.
Pluses
Well designed
Strong handle for water tank
Medicine cup for added relief when used with liquid inhalants
Easy to fill water
Refill light
No filters
Minuses
Only 2-speed settings could be more
Before refilling the water has to wait for it to cool down
Makes a bubbling sound
---
Design and size
Honeywell HWM705B looks like a classical humidifier. It has a transparent water tank with a top-fill design. Filing the top-fill tank is as easy as spraying a plant. The water tank is also removable.
The humidifier is small, height x width x depth is 12 x 10.5 x 6.2 inches, weight is only 5 pounds. The best place for it is a table or rack.
Features
Auto shut-off when empty. This means you don't have to bother if the water in the reservoir falls below minimum levels.

For your convenience, a refill light illuminates when the water container needs to be filled.

2 moisture output settings allow you to choose the best option according to your comfort levels.

A deep and narrow medicine cup enables you to put in essential oils for aromatherapy.

Easy to use manual knob control.

Illuminated power switch.

The boiling water kills bacteria in the water. Cool mist humidifiers do not do that.
Noise level
For a warm-mist humidifier, it is very quiet.
It makes some noise when water boils and when the water level falls and allows water to flow from the tank you get a gurgling noise as air replaces the liquid in the reservoir. Good thing is that the design is very clever and the unit blocks most of the noise beginning with the plastic baffle and then through the cooling tower.
Maintenance and upkeep
Very easy cleaning. Soak the unit in vinegar for about 15 minutes. Then brush off the scale of the with a toothbrush like a large tooth.
Plastic parts are also easy to clean.
The water tank is quite large and the unit works for 24 hours. So you don't have to refill it often. Also, refilling is super easy.
Summary
Honeywell HWM705B is a great warm mist humidifier. It has all you need and even more. No crazy cleaning, no refilling every hour. Plus it has a medicine cup and you can use it as a diffuser.
---
Specifications
Humidifier

Coverage (Sq ft / m2)

250 / 23

Price

Humidifier Technology

Vaporizer

Type of humidifier

Warm mist

Moisture output per 24h (Gallons/liters)

1 / 3.8

Tank size (gallons/liters)

1 / 3.8

Run time per tank

24 hours

Removable tank

[wp-svg-icons icon="checkmark" wrap="i"]

Water refill indicator

[wp-svg-icons icon="checkmark" wrap="i"]

Humidistat

[wp-svg-icons icon="close" wrap="i"]

Humidity display

[wp-svg-icons icon="close" wrap="i"]

Mist output control

[wp-svg-icons icon="checkmark" wrap="i"]

Control type

Manual

Programmable timer

[wp-svg-icons icon="close" wrap="i"]

Automatic safety shutoff

[wp-svg-icons icon="checkmark" wrap="i"]

Carrying handle

[wp-svg-icons icon="close" wrap="i"]

Casters

[wp-svg-icons icon="close" wrap="i"]

Remote control

[wp-svg-icons icon="close" wrap="i"]

Filters

[wp-svg-icons icon="close" wrap="i"]

Filter price

–

Filter cleaning and (or) replace

–

Germ protection

[wp-svg-icons icon="close" wrap="i"]

Demineralization cartridge

–

Noise level

Quiet

Energy usage (max)

260W

Voltage

120V

Size (inches / centimeters)

Height: 12 / 30.5

Width: 10.5 / 26.5

Depth: 6.2 / 16

Weight (pounds / kg)

5 / 2.3

Warranty

3 years limited

Overall Rating (max 5)

15% Price/performance

5% Design

35% Performance

15% Features

10% Noise level

20% Maintenance & Upkeep
---
Gallery:
---
Other useful resources
Read our full humidifier buying guide here.
See Indoorbreathing humidifier comparison charts. (Humidifiers by mist type, by type, by price and coverage area).
---
Other Humidifier Reviews: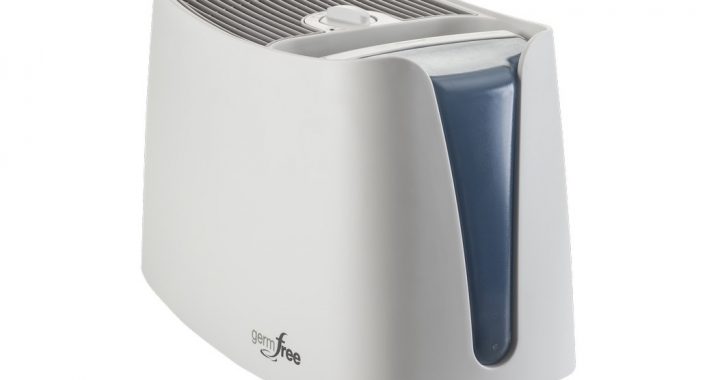 Honeywell HCM-350 is Germ-Free Cool Mist Humidifier is portable, disperses 2 gallons (7.6 liters) of mist per day, and covers up to 360 square feet (33 square meters). Pluses Minuses Design and size Honeywell HCM-350 has a stylish design. The water tank has a smooth bottom design and the handle is one of the most […]
0 comments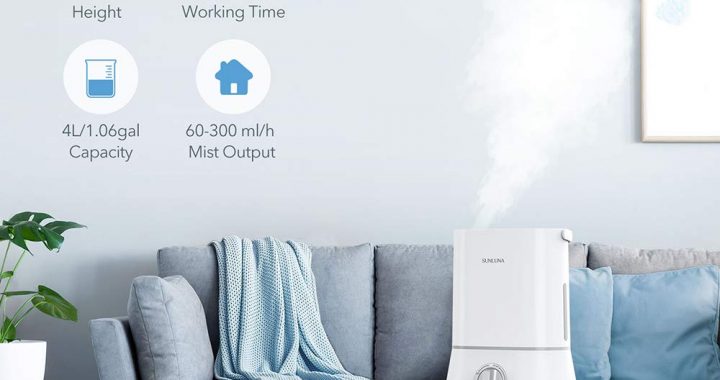 When it comes to your children you are going to make sure that you are getting them the best when they are sick and that means Sunluna SL-AH001 cool mist ultrasonic humidifier for baby. This is one of the best that you can get and you can make sure that your baby is getting the […]
0 comments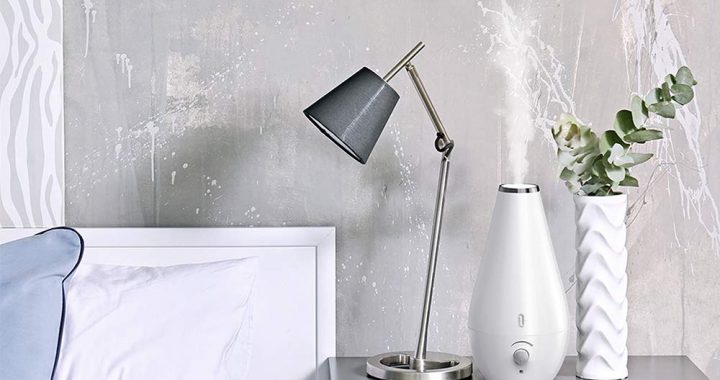 Go ahead and start thinking about which of the many humidifiers you are going to go with, especially if you have children. One of the top ones that you can purchase is the TaoTronics cool mist humidifier for babies [BPA free] and it is going to be extremely easy to use and affordable. Pros Cons […]
0 comments