Top 8 Best Humidifiers for Babies and Kids in 2020
If you are thinking about your babies and if they are getting enough moisture in the air, then you might want to use a humidifier. This is going to be ideal to use when they are sick or if they are suffering from allergies or other issues. Here are just 8 of the top humidifiers that you should think about applying for your kids and babies, so keep on reading to find out what we thought about them.
Top 8 Best Humidifiers for Babies and Kids in 2020
It can be challenging to find the right humidifier if you are looking for one that would work for your children or babies. You want to think about the safety features that would be available and what would make them ideal for using in their room. Here are just 8 of the best machines that you need to think about, so go ahead and see what each one offers.
The FridaBaby 3-in-1 humidifier with a diffuser is a stylish and compact machine that you can place anywhere in the bedroom or your home. It is a humidifier, diffuser, and a night light, which makes it perfect for your children or babies who need a bit of light at night. It uses ultrasonic vibration to create the cooling mist that can run for around 12 hours, and you can easily change the amount of mist by turning the knob.
It is excellent for a room of 320 square feet in size, and it has a tank that is half a gallon, which can also be used for adding essential oils. This is what would turn the humidifier into a diffuser, and there are various colors that you can use on the machine. A great safety feature that the machine has is that when the water is nearly empty or empty, it will shut itself off, so you don't need to worry.
Pros:
Automatic shut-off feature

Works as a diffuser, humidifier and night light

Lightweight, so it can be moved anywhere
Cons:
Doesn't have a detachable plug

Hard to dry the tank properly

Tiny opening for the water tank
---
The Babymoov hygro plus cold mist humidifier has a sleek and unique design to it with the mist opening tilted a slight bit on the top. This is also going to very easy to program, and you just need to turn it on once you have your settings, including the humidity level, where you want them. This also works as a night light, and there are seven different colors that you can pick depending on what your child wants or what you think is the best.
It is very quiet, and there is even a small container that is right under the output for the mist where you can add essential oils. It is perfect for rooms up to 220 square feet, and it doesn't use a filter, which makes it a breeze to clean up, and you can use the nozzle to change the mist level. The LCD is simple to use, which means you can see the current temperature as well as the humidity level of the room you are in.
Pros:
Automatic shut-off feature

Almost silent when running

Seven colors that you can choose from or let it rotate
Cons:
More expensive than some of the other models

Lots of small parts that can be difficult to keep track of when cleaning

Reviews say that it can stop working after a few months
---
For those who don't care about how the humidifier looks, then the TaoTronics cool mist humidifiers for babies [BPA free] is going to be good. It has a vertical oval look that is perfect for any small space, and you don't have to worry about it falling over or upsetting the feel of the room. It is very quiet when it is running due to the intelligent air inlet design, and it is BPA free, and FCC certified, which means it is perfect for a small child or baby's room.
You can use the knob on the front to set the mist level that you won't easy, and the tank can hold 1.8 liters of water. It is also simple to refill, and you only need one hand to pick up the machine since it is lightweight. It has a smart LED indicator on the front along with a nozzle for adjusting the levels, and it will even shut-off when the water is low.
Pros:
Very quiet when it is running

Completely FCC certified and free of all BPAs

Easy to operate, fill and clean
Cons:
Can't be used with essential oils

Some customers reported rust appears inside the unit
---
For those who want something fun for your child's room, then adorable ultrasonic Crane cold mist humidifier will be perfect. It comes in a huge array of animal shapes like a frog, bumblebee, cow, duck, elephant, fox, hippo, ladybug, and much more. The tank on this machine can hold 1 liter of water, and it can handle a room of around 500 square feet, and it doesn't use filters.
It can run for around 24 hours, which means it will run throughout the night without making odd noises to wake you up. There is a tank on the bottom that is detachable with a removable cap and level sensor that allows you to clean the entire base level thoroughly. It will also prevent any bacteria from growing, and it is ideal for the room of a baby or small child.
Pros:
Comes in a huge array of fun and colorful animal shapes

Doesn't use a filter, which means simpler cleaning

Simple to clean and easy to access the tank
Cons:
No ability to use essential oils

Can't be used on wood furniture

Some reviews state that they fail to work within a few months of purchase
---
If you are going to be using the diffuser with a small child or baby, then you want one that has a night mode. The Homasy cool style mist humidifier diffuser has this, and it also has seven light options based on your moods, and the tank is effortless to see and fill. Also, if you want to add essential oils to the humidifier, there isn't a separate location you need to place it, but instead, it can go directly into the tank.
The tank has a capacity of 2.5 liters, and it is easy to fill up since you need to do it from the top, and it works in a room up to 300 square feet. There are two levels that you can pick from for the mist, and it would work for around 30 hours before the next refill. It will also shut itself off when the water runs empty, so you don't need to worry about the machine getting damaged.
Pros:
Automatic shut-off when the water level is low

Easy to clean and fill the tank

Night mode makes it easy to use when you are sleeping
Cons:
Some reviews state after a short period the machine stopped working

Can be loud if the motor stops working properly

The tank can't be removed
---
This is going to be a great option for the nursery of your baby or even for your child's room. It is very quiet because of the ultrasonic technology that is used, which means it won't wake anybody up. It can hold around 2.5 liters of water, and it is easy to take the tank off and replace it with a fresh tank of water.
It is also going to be easy to place in any room, and it will run for around 8 to 20 hours depending on the humidity level that you choose. It is also made without any BPAs, so you don't have to worry about chemicals getting into the air around your babies.
Pros:
Easy to adjust the mist levels

BPA free

Use to use and operate
Cons:
Reviews say that it doesn't work as well as other models
---
If you want to use the ultra mist technology that is out there, then the MistAire Pure Enrichment Cloud – 1.8l BPA free ultrasonic cold mist humidifier is ideal. It works for around 16 hours, and it will give you the right amount of moisture and humidity into the air to allow you to breathe easier. It can be placed wherever you want it in any room without affecting the décor or the feel of the room.
It has a tank of 1.5 liters, which is excellent for a room of medium size, and it has a few different setting levels that you can choose from. This is a cold mist humidifier, which means there aren't any safety risks that you have to consider, and it is very quiet when it is operating. Also, it will shut-off automatically when the water is empty, which means there isn't any damage.
Pros:
Can work as an optional night light

Simple to use and operate

Inexpensive
Cons:
Can be easy to spill water inside the machine

Only works for small or medium-sized spaces

Not simple enough to clean
---
This is a cute diffuser and cold mist humidifier that is shaped like a whale, which makes it fun to use. The Cadrim cute diffuser, ultrasonic cold mist humidifier, can hold around 180 ml of water, and it doesn't make any noise, which is ideal for a child's room. This can also be used with essential oils, which allows it to spread the scent around the room while giving extra water to the air as well.
Nine colors are only in the middle part of the machine, and you can choose what one you want by pushing the on and off button. Also, when the water runs out, then the machine will shut itself off within 5 seconds to prevent any severe damage. It also uses ultrasonic technology to keep it on the quieter side, which means it is ideal for your office or even your baby's room.
Pros:
Extremely affordable compared to the other models

Unique and interesting design

Nine different colors for the night light feature
Cons:
The tank is smaller than other models by a lot

Reviews state the diffuser stops working during the night

Doesn't come with a wall adapter
---
Humidifier for Babies and Kids Buyer's Guide
No matter what, you need to ensure that you are picking the right humidifier for the room of your young child or even your baby. That means that you need to know what should be considered as main features to have, including being free of all BPAs and much more. Here are some of the top factors that will help you to make the right choice for your home, so go ahead and read on.
Do I Need a Humidifier for My Children?
If your child has a cold or any other breathing issues, then you are going to want to make sure that you are thinking about what humidifier you are going to get. These humidifiers can add some extra moisture to the air, which would make sure they can breathe easier. You can also use them to add some essential oils into the air, which can also help to relax and make sleeping more comfortable. If you think your child needs a bit of assistance breathing, then this is something to consider.
Features to Consider in Good Baby and Kids Humidifiers
You should make sure that you are doing the necessary research before you jump in and buy a humidifier for your baby or children. This means that you need to know what features are essential when you are comparing the machines, and some of them include:
Operational costs – You need to find out the electricity usage for all of the machines before you purchase anything. This means figuring out which one would be more expensive to use, which might be the warm mist machines.
Health features – There are a few health features that you might want to consider, including one that has warm mist. This is because the warmer mist will kill more of the bacteria and even the fungi that might be in the water. Also, if you are going for this for asthma or allergies treatment, then the warm mist is going to be ideal as well.
Coverage – Another thing that you need to consider is the suggested area of coverage. If you want it for your entire home, then you should find one that does that and find one that can deal with the whole space. However, some would work for smaller rooms, and you need to know the size of your place to find the one that fits the best.
Cleaning and maintenance – You don't want to be spending a lot of your time cleaning and maintaining the machine. Find out how often it would need to be cleaned, especially if there might be mineral deposits that are collecting with your warm mist machine. These usually need to be cleaned out daily, while the other ones can last longer.
Noise – You also need to find out just how noisy each of the machines would be, especially if you are going to be using it in your kid's bedroom. You want one that won't be as noisy as others, and that would have a night mode or silent operation, so it doesn't disturb anyone.
Safety – The final factor and feature to consider are the safety features that you might need to look at. The warm mist ones might be more of a danger to children who can move and can reach the machine, especially since the water is warm, and it might burn them.
These are just a few of the top features and factors that you are going to need to consider when you are thinking about and looking at humidifiers to put in your kid's or babies' rooms.
---
Final Thoughts
Make sure that you are thinking about what you can do to make it easier for your baby to sleep, especially if they have a terrible cold. The humidifier is a great way to add more moisture to the air, which will allow them to sleep better and to breathe easier. These are all great models, so you should make sure that you are thinking about which one would work for you, including what features you are going to want to have.
---
Read Also: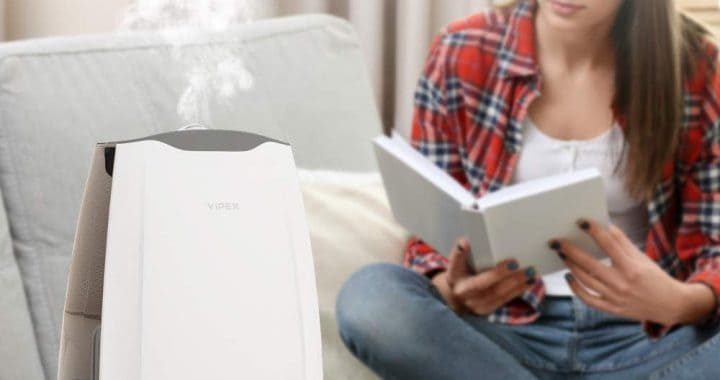 There is a lot that you are going to need to think about when it comes to which humidifier you are going to purchase. You should think about what the reviews say about the various machines, including the VIPEX cool mist ultrasonic humidifier to make sure that you are making the perfect choice for your […]
0 comments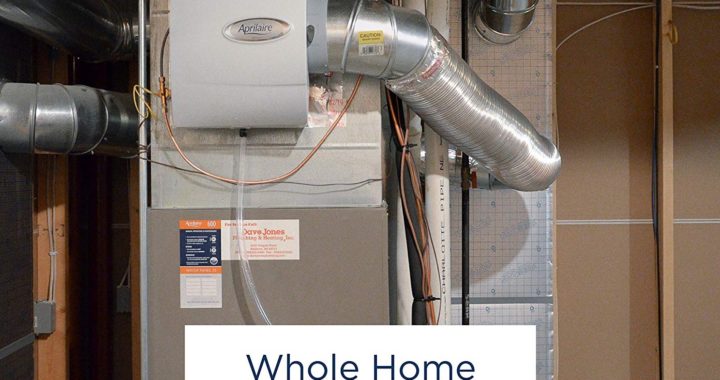 If you want a humidifier that is going to be connected to your entire home and that would also be connected to the ducts in your home, then the whole house ones are the ideal way to go. These are also often called central humidifiers, and it can be used for both cooling and even […]
0 comments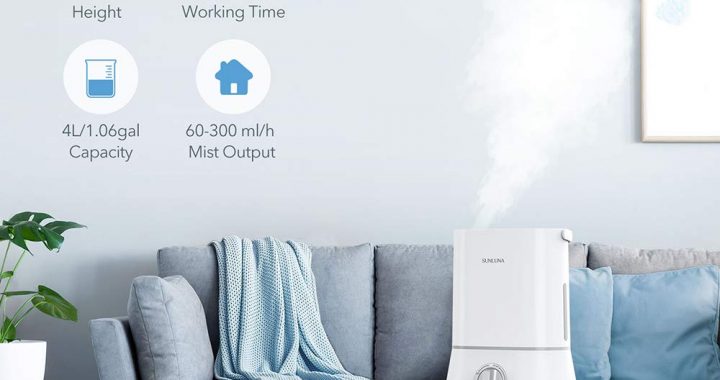 When it comes to your children you are going to make sure that you are getting them the best when they are sick and that means Sunluna SL-AH001 cool mist ultrasonic humidifier for baby. This is one of the best that you can get and you can make sure that your baby is getting the […]
0 comments