Hysure is a reliable brand for designing and manufacturing portable home appliances aimed at improving the quality of life. One of such products is the Hysure Portable Mini Dehumidifier 2200 Cubic Feet. It is perfect for bedrooms, bathrooms, home crawl spaces, and even recreational vehicles.
Pros
Eco-Friendly: In a world where an increasing number of customers are becoming more concerned about the environment, this is a product you will really like. With deficient energy consumption and a total lack of chemical or synthetic substances in its operation, the gadget is friendly for the environment. It is perfect for the absorption of condensation, dampness, and other forms of humidity.
Cost: With one unit going for less than $50, this is one of the most affordable dehumidifiers in the market. Users do not have to break a bank before getting rid of all the extra moisture in their spaces.
Lack of Chemical Refills: Unlike what obtains with the old versions of moisture absorbers, you totally do not need to get chemical refill packs for this humidifier at all. This does not only save you money, but it is also super beneficial for the environment.
Excellent After-Sale Service: With a solid 30-day money-back package or exchange guarantee policy in place, Hysure offers impressive after-sales service for its customers. In addition to this, there is also a 24-month warranty complete with world-class customer service experts who are always on hand to offer swift and useful support for all clients.
Cons
Limited Temperature Range: This best humidifier for bathrooms can only work under minimal temperature conditions. For it to work properly, the environmental temperature range has to be 59 to 86 °F. As a matter of fact, once the temperature drops below 41 ° F, the dehumidifier will stop functioning.
Longevity: One really regular complaint with the users of this product is the one that has to do with its life span. There is a very high likelihood of it breaking down after just a couple of months. This may not be much of an issue for those who use it for a few weeks on their recreational vehicles, but this is a huge disappointment for those who use the product in their homes.
---
Design
The product is lightweight and is truly portable. This is made possible due to the latest technology that ensures that it is built without any compressor. Its dimensions are just 11.8 by 9.8 by 7 inches (which comes to 223x158x308mm).
Performance
Energy Efficiency
With a maximum capacity of 1,500ml (50 fl.oz) to handle constant moisture, this best dehumidifier for bedroom is truly excellent. It can remove as much 550ml (18fl.oz) of moisture in just 24 hours with 86 °F (equivalent to 30 °C) in an environment of up to 80% relative humidity.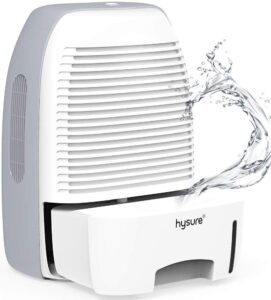 It has been specially designed to properly handle dehumidification, which is apparent in both the design and the functionalities. Made from ABS plastic, the fan speed is 2,300 rpm, with the coverage area being approximately 20m2. That it is also efficient when it comes to energy consumption means you can save a lot of money with this dehumidifier.
Noise Level
Unlike some other dehumidifiers in the market, this is a very different one as it is hushed and almost noiseless. The noise level is not more than 42 decibels, allowing users to have a very comfortable sleep even while using it in the bedroom or other spaces.
It also does not give off any irritating or additional sound; it simply dehumidifies the environment quietly. This also makes it ideal for office places; one can work without any distraction from the gadget.
Moisture Removal
When it comes to removing mold, moisture, damp and other kinds of humidity from your bedroom, closet, kitchen, recreational vehicle, garage, and other spaces, this gadget is perfect. Its ability to get rid of humidity is not in doubt. 
---
Key Features and Functionality
The main features and functionality are as follows:
The use of advanced Peltier technology, which ensures this best basement dehumidifier operates without the need for a compressor, and this is what makes it really lightweight and quiet. This dehumidifier also uses other sophisticated technologies in getting rid of humidity and trapping condensation from atmospheric air. This way, it minimizes the risk of you having mold or moisture in your living spaces.

It is designed as a compact and portable gadget, easy to carry around and store. This is different from earlier versions from other brands that are so bulky and difficult to move around or store.
---
Ease of Use, Maintenance, And Upkeep
The product has several features that make it really easy for a user to handle and operate. These features include the One-Touch Control, Full Auto-Off (Auto Shut-Off), and the Smart LED display. With just one button, you are good to go, it is incredibly easy to operate, but that is not even all.
The Auto Shut-Off feature allows it to shut off on its own. This feature is activated whenever the water reservoir is full, and this is easily noticed as the full indicator light will alert you that the time has come to empty the reservoir. It needs minimal maintenance, and to maintain it, this is all that needs to be done:
Cleaning is done with just a soft and damp fabric. There is absolutely no need to make use of any special cleaning substance or liquids.

Always make sure that all the air inlets and outlets are kept open at all times.

Ensure the power adapter is not kept in a wet area, and this is to make sure that the device can work properly.
---
Final Thoughts
Although it has a few cons to it, the Hysure Portable Mini Dehumidifier 2200 Cubic Feet is a very remarkable product, and it is highly recommended for users. This is simply because its benefits greatly outweigh any setback it might have – it provides good value for money spent.
---
Read Also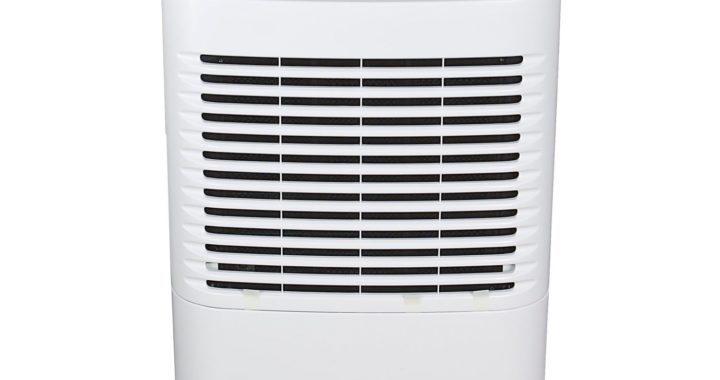 A medium-sized, energy-efficient, and consistent dehumidifier, the DH-35K1SJE5 is among the most versatile dehumidifiers that you'll discover on the block. This 35-pint dehumidifier, from the house of one of the leading producers of electric appliances, sets forth high productivity and accuracy to its users. Along with higher standards and quality, this stellar product proffers some […]
0 comments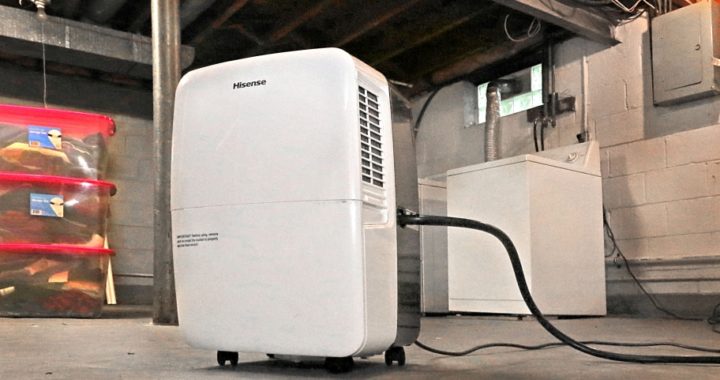 Basement dehumidifiers are simply devices capable of reducing your basement's humidity levels, thereby leaving a more pleasant environment. Unlike humidifiers, dehumidifiers remove moisture from the air, preventing the unpleasantness that comes with damp air. High humidity levels can be caused by some factors, including several structural related factors like plumbing leaks, inactive exhaust fans, and […]
0 comments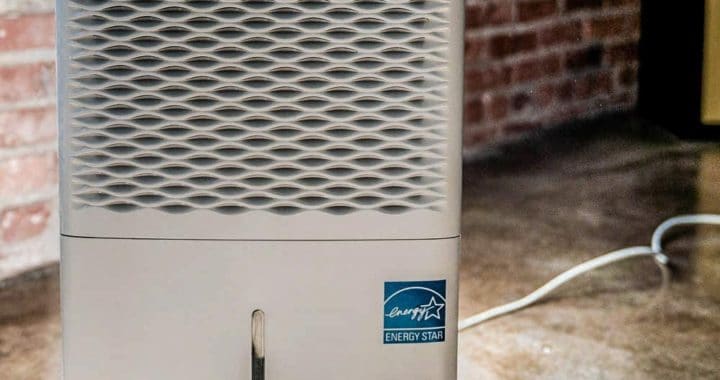 With a lightning head start, the new addition to the dehumidifier brands, TOSOT gains more and more appreciation with each passing day. This budding company recently introduced a wide range of dehumidifiers in all of the capacity ratings ranging from 30 to 70 pints. The one that we are going to discuss in detail will […]
0 comments