Crane Drop EE5301 Humidifier Review
Crane Drop EE5301 has been best bought by a leading consumer reporting magazine. It is an ultrasonic cool mist humidifier and can cover spaces up to 50 square feet (23 square meters). Crane Drop EE5301 has a great 2.3 gallons (8.7 liters) of moisture output per day.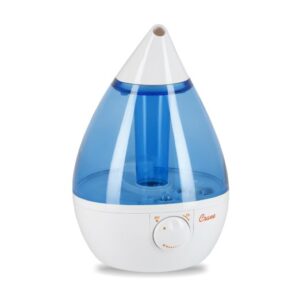 Pluses
360-degree mist nozzle
Can choose between various colors
Adjustable mist output
Water refill indicator
Simply to use, easy water refill
No filters
Minuses
Makes annoying burbling noise
The areas near humidifier get wet
Light can't be turned off
Water tank handle can't be used when full
---
Design and size
Crane Drop EE5301 has a compact round shape design. It has a transparent glass, so you can easily see the water level inside. Also, Crane Drop EE5301 has several great color styles to choose from – yellow, blue, pink, orange, etc.
The size is very small, only 14.2 by 9.8 inches (36x25cm), and weight are only 5 pounds (2.3 kg). Very easy to carry around and place it everywhere – on the table, or countertop, or in any other place.
Features
This small and compact ultrasonic humidifier has some great features.

One of the best is the Automatic Shutoff. An automatic shutoff sensor shuts off the unit when it goes out of the water to protect toward overheating.

The unit controls the variable control knob. Very simple but effective.

360-degree mist nozzle is great to point mist right where you need it.
Noise level
The Crane humidifier makes a low steady hum noise. Most of the time, you will not hear it, the other sounds around are louder.
Maintenance and upkeep
Crane Drop EE5301 is pretty easy to set up. Take off the tank, fill it with the water and that's it. It is recommended to use distilled or filtered water.
Crane recommends cleaning humidifiers every week.
The tank size is quite ok, but still not enough. You will need to refill it a few times a day.
Summary
Crane Drop EE5301 is good for small rooms, it has a unique, attractive look, it is easy to fill it, it has a very detailed and helpful instruction manual, etc. Overall this is a good purchase.
---
Specifications
 

Humidifier

Coverage (Sq ft / m2)

250 / 23

Price

Humidifier Technology

Ultrasonic

Type of humidifier

Cool mist

Moisture output per 24h (Gallons/liters)

2.3 / 8.7

Tank size (gallons/liters)

0.9 / 3.4

Run time per tank

9 hours

Removable tank

Water refill indicator

Humidistat

Humidity display

Mist output control

Control type

Manual

Programmable timer

Automatic safety shutoff

Carrying handle

Casters

Remote control

Filters

Filter price

–

Filter cleaning and (or) replace

–

Germ protection

Demineralization cartridge

Noise level

35 dB

Energy usage (max)

38W

Voltage

120V

Size (inches / centimeters)

Height: 14.2 / 36

Width: 9.8 / 25

Depth: 9.8 / 25

Weight (pounds / kg)

5 / 2.3

Warranty

1 year limited

Featured accessories

N/A

Overall Rating (max 5)

15% Price/performance

5% Design

35% Performance

15% Features

10% Noise level

20% Maintenance & Upkeep
---
Gallery
---
Other useful resources
Read our full humidifier buying guide here.
See Indoorbreathing humidifier comparison charts. (Humidifiers by mist type, by type, by price and coverage area).
---
Other Humidifier Reviews: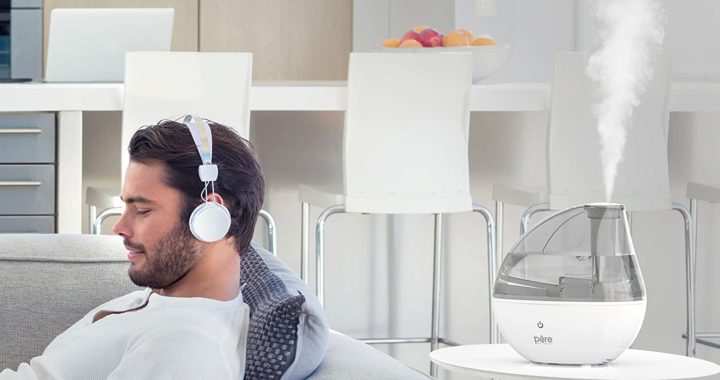 Come winters, and we have these rashes on our skin due to dry air. It turns so dry that at times it starts causing itching, irritation, and even cracks on the skin. You can put on the moisturizer, use oils, and take food that provides nourishment to your skin. But none of these ideas work […]
0 comments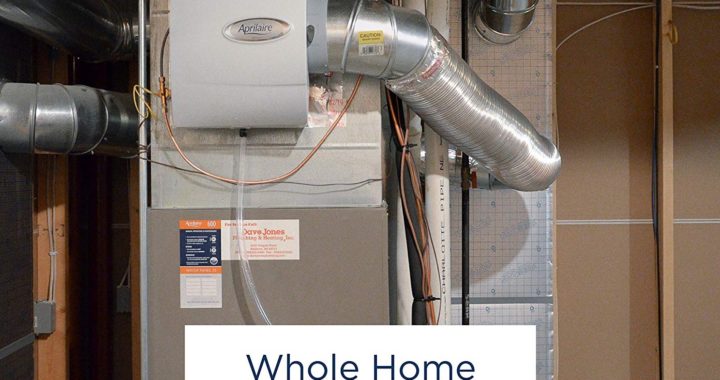 If you want a humidifier that is going to be connected to your entire home and that would also be connected to the ducts in your home, then the whole house ones are the ideal way to go. These are also often called central humidifiers, and it can be used for both cooling and even […]
0 comments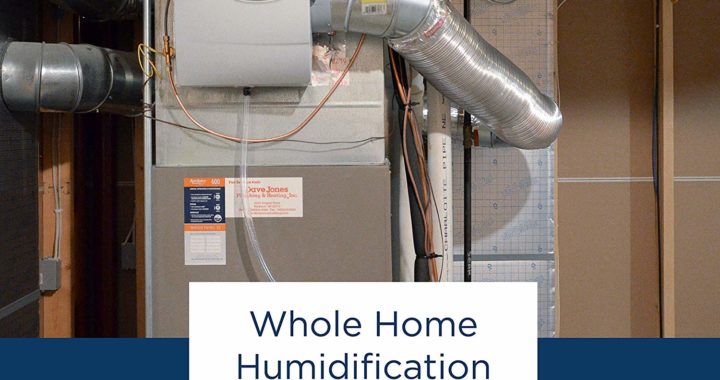 Humidity is essential for good health, especially in the house when you stay in a dry environment. With the increase in dryness and disappearance of moisture, bacteria and germs start increasing which is bad for health. The dryness in the house becomes the reason behind skin irritation, throat issues, and many other respiratory infections. Also, […]
0 comments