If you are searching for a dehumidifier to place in your basement or the crawlspace, then the Aprilaire 1820 pro crawlspace dehumidifier will be the best one. This unit can clean around 200 cubic feet of the air in your house per minute, and it can remove around 70 pints of water from the air during the day. This is a heavy-duty machine, and it can be used for any home that is about 2,200 square feet in size, so make sure to read more to find out what we thought about this machine.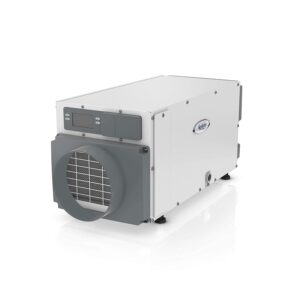 Pros
There are so many advantages that you can enjoy if you choose this machine for your home, including:
Good for a small home

Can remove 70 pints of water daily

Can be accessed and the settings changed from your phone or tablet

Can purchase various accessories to change how it works

Long hose for drainage included

Longer power cable than other models
Cons
One should always be aware of the disadvantages that come along with any machine that you are considering purchasing, such as:
More on the expensive side

Heavy at 68.25 pounds

Needs to be installed by the experts
---
Performance
You will always want to consider any unit's performance before you purchase it since it can make or break the decision. You need to know how energy efficient the Aprilaire 1820 pro crawlspace dehumidifier is along with how much noise it makes and even how much water it would remove so you can compare it to others. Here is everything that you would need to know, including:
Energy Efficiency – This is an extremely energy-efficient model when it comes to powerful dehumidifiers. It only uses around 5.8 amps of energy, which gives it one of the top stars from Energy Star.
Noise level – Considering that this unit is normally placed in a crawlspace or even in the basement, the noise level isn't that important. However, it is slightly noisier than other models, which means you aren't going to want to keep it in your bedroom or any other area where you are going to sleep.
Moisture Removal – The removal of moisture for this unit is also excellent since it can eliminate around 70 pints in a single day. This is great if you have a lot of water in the air and you don't want to deal with smaller machines that can't handle the large amount.
Ensure that you are thinking about all of this to compare it to the other models and decide which one has better performance and fit all of your needs.
---
Key Features and Functionality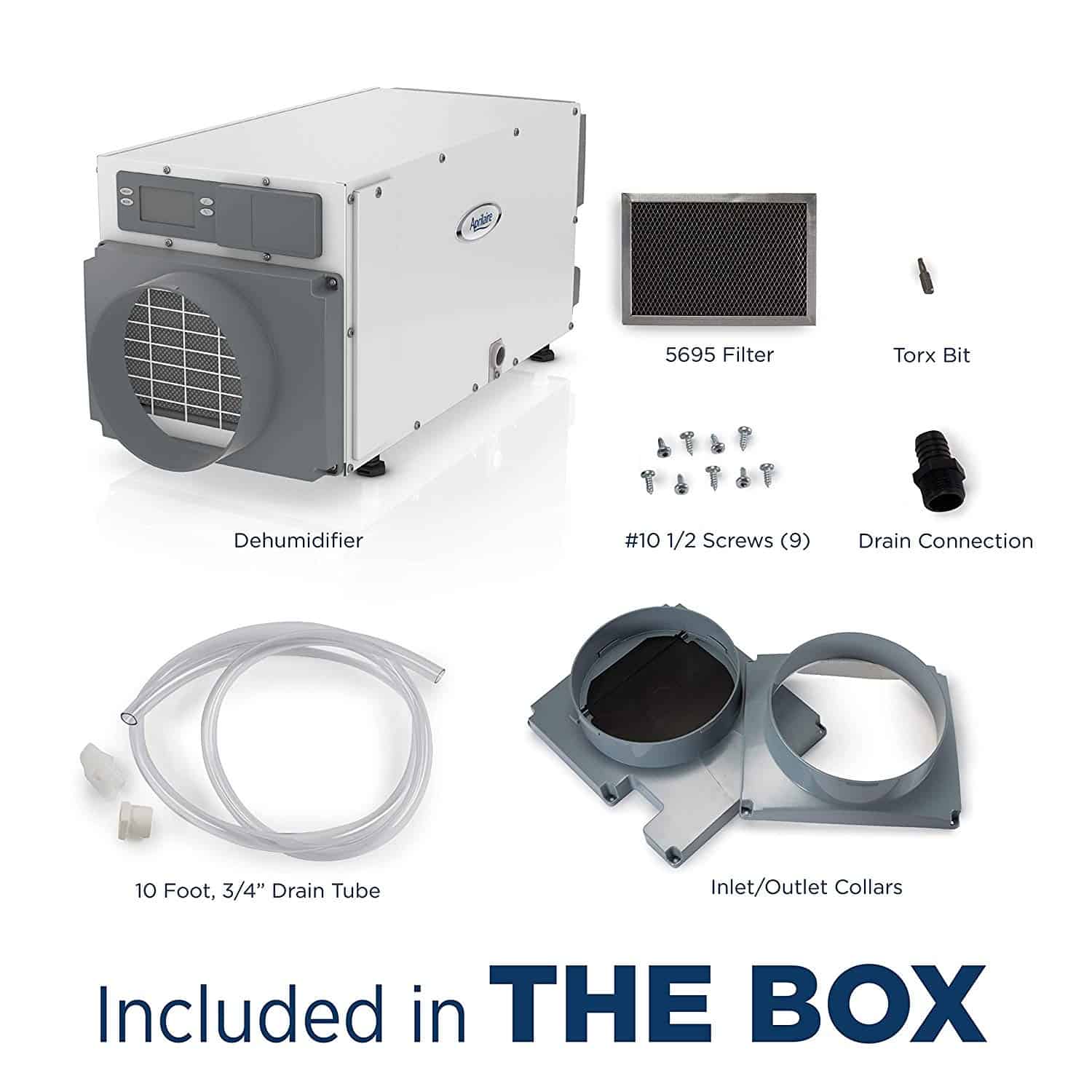 One must know numerous features when looking at any dehumidifier, including the Aprilaire 1820 pro crawlspace dehumidifier. Here are some of the top features that one needs to know so they can make the right choice, including:
Easily installed in your basement, crawlspace, or other areas in your home

5 feet of draining tube included

MERV 8 filter that is washable

The power cord is 8 feet long

5-year warranty

Works for homes up to 2,200 square feet

70 pints of moisture removed daily

Various models that come with a WiFi controller and even a wall mount controller
This model might be a bit more expensive, but if you are looking for something that will be highly effective, then this is the best one to go for. Ensure that you are thinking about the features before choosing which one you are going to purchase, so keep reading to find out more. You must be considering these things since they can make or break the models you are thinking about and what ones will make your list and which ones won't.
---
Ease of Use, Maintenance, And Upkeep
Another area that you will want to consider is how easy it is to use, and if you choose one of the more expensive models, you can get it with WiFi access. This would make changing the settings easier for you, and you can access it directly through your mobile phone or even your tablet. This would allow you to make changes if you aren't home, or you can even turn it off if you are traveling or if you forgot. This is something that many people want as the main feature, so ensure that if this is important for you, you are checking this model out.
You need to think about maintenance, and this machine will be straightforward to handle in that area. If you are using the continuous draining feature, you will not have to worry about emptying the tank or cleaning it. However, you would want to ensure that you are cleaning the filters regularly, and that requires a bit of warm water and maybe a small amount of soap or even some vinegar to help get rid of built-up dust. Ensure that you are doing this every few months to keep it operating smoothly.
---
Final Thoughts
There is a lot to consider when it comes to the Aprilaire 1820 pro crawlspace dehumidifier, and you need to make sure that you are aware of everything. This will be one of the heavier duty machines available, and you can use this one easily, including through your mobile phone. It is expensive, so if you have the budget, then this is definitely one that we would recommend for your home. Why not get something that will be easy to use and that can pull out a large amount of water daily so that you and your family can live in comfort?
---
Read Also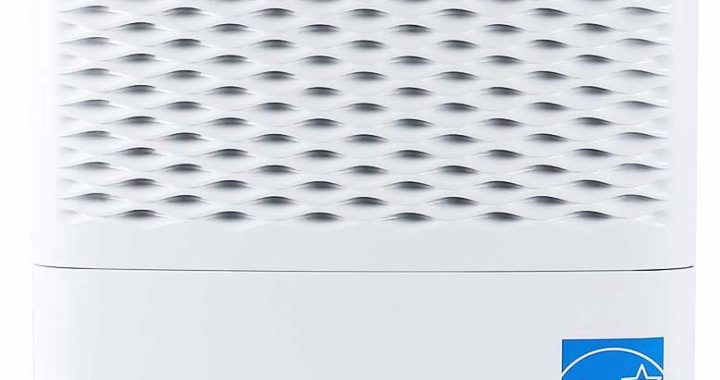 Are you wondering how you can deal with air humidity? If yes, then you're in the right place. In actual fact, there are lots of ways that you can do to deal with air humidity and one which is using a dehumidifier. Dehumidifiers are units that are solely made to keep the humidity levels in […]
0 comments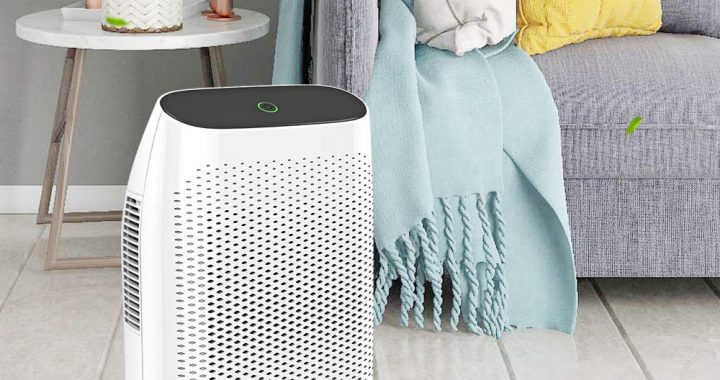 It is never an easy matter when it comes to picking the right dehumidifier for your home, especially if you need one that can handle larger spaces. You must think about everything that would help you decide what machine would fit your needs, including the basic features, the performance levels, and much more. Here is […]
0 comments
Stadler Form Albert 45 pints dehumidifier is a high-quality device and will work great in damp places up to 650 square feet large. Stadler Form Albert has a low-temperature operation – it works under 41 degrees F. It has many features, for example, adjustable humidistat, digital display, etc. Pros: Cons: Design and Size Stadler Form […]
0 comments