The Yaufey 30 Pint Dehumidifier is a modern-designed and minimalist device that can effectively dehumidify your home. It's the Best Dehumidifier for basement, garage, or bedroom matches with any office or home décor. With a strong compressor, it's a simple but powerful home dehumidifier that can remove 30 pints or 4 gallons of moisture per day. Place this device in your bedroom, living room, or even office, and watch it remove moisture across a 1500-square-feet area. Plus, it matches any modern home's general appearances, with a 24/7 cycle making it easier to use.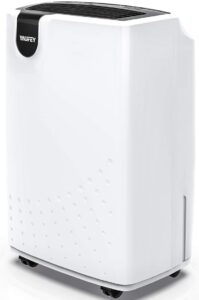 Pros
Competitive price; It's reasonably priced compared to other models

Features advanced, wide-range customization; You can set humidity from 30-80%.

Easy to maintain; Offers a smart way to avoid frequent system lock-ups with its Auto-Defrost feature

Easy to use; Simple, non-complicated but powerful dehumidifier

Quiet operation; Not noisy

Movable; Its wheels make moving it even on carpets easy.
Cons
Minimal options and features

Small-sized dehumidifier
---
Design
This plastic dehumidifier isn't attractive, yet neither is it an ugly device. Offered in simple black and white and designed with sleek lines, this Yaufey seamlessly blends into space or room where it quietly does its job. Let's now look at the overall device dimensions.
This 30-pint device is smaller than you may assume but heavier than you might think. The Yaufey dehumidifier has 12.2 inches, a width of 8.2 inches, and a height of 18.9 inches. With an empty tank, this product weighs about 23.8 pounds. But, with casters on its bottom, you won't have to struggle when moving your dehumidifier around your place.
This is one of the best dehumidifiers for modern spaces because it can extract up to 30 pints of moisture per day. Plus, it includes a reservoir size of 3.8 pints or simply 0.47 gallons. It comes with a 4.9 feet long power cord and includes a 6.56 feet long drain hose. This device is among the few dehumidifiers with a maximum power supply of 260 Watt.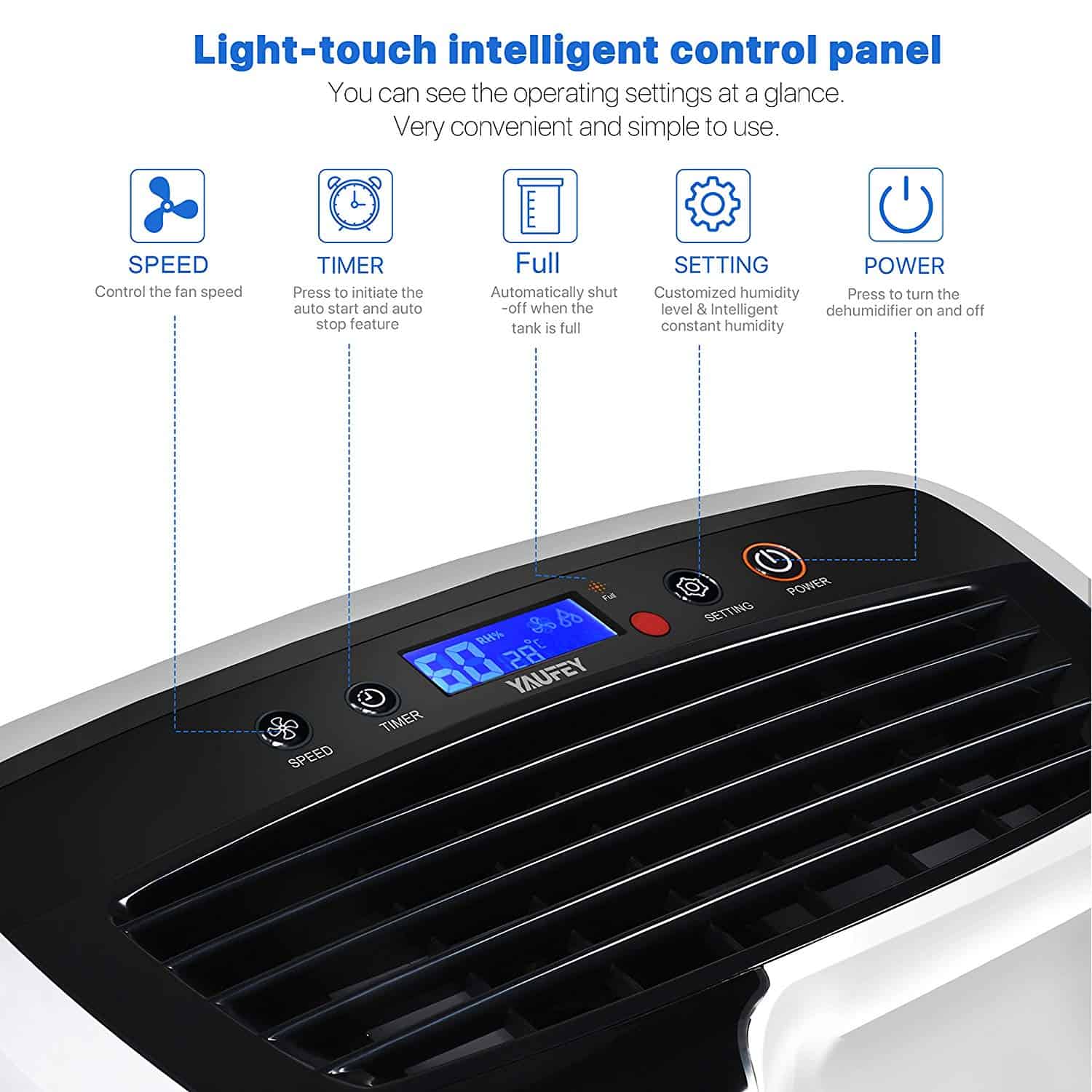 This unit's control system lets you walk away after setting your preferred humidity level. This Yaufey dehumidifier has an easy-to-use control system. So, you can see the setting through which you can operate it. Besides, this 30 Pint Dehumidifier promptly displays the real humidity percentage, which you can regulate with a plain touch. Its control system features the speed, timer, setting, and power keys. It also comes with an option to check the tank's volume and automatically shut down when full.
The unit includes a timer that you can use to set the amount of time you want it to run. If you're aiming at attaining the preferred moisture threshold, then this 30-pint dehumidifier lets you do that well. You can determine to say, 65% relative moisture, and the dehumidifier will run until it hits your level, at that point power itself off, turning on again if the moistness level crawls over your ideal limit. Handy and advantageous (you can set your ideal mugginess level somewhere in the range of 30% and 80% RH, in 5% increases). Also, the unit comes outfitted with an essential filter, as well as an auto-defrost mode. Neither of these is excellent, yet their essence in any structure adds to the completion and clean the unit presents.
The water tank is functional, but its design includes a few cons. The reservoir is at the bottom of the drain port, not at the top. This makes it hard for a user to drain the tank. It must be full before you can see any drainage. Positioning the port around the drain's bottom would ensure it doesn't suck much water in its reservoir when using the drainage system.
---
Performance
Its user manual states that the maximum power of your product is 260W. However, expect regular users to be less than 200W.
The Yaufey 30 Pint Dehumidifier is a moisture-sucking beast perfect for any room, basement, or cellar because it efficiently and swiftly absorbs moisture and won't rack up your monthly energy costs. Plus, with its 24-hour timer, you can program it to save on energy bills and suit your lifestyle.
This dehumidifier is very quiet when operating. The low-noise design ensures that it doesn't disturb others who are sleeping, working, or studying. Its smooth operation feature makes it the best dehumidifier for the bedroom.
This moisture sucker includes a washable filter that helps you clean the air leaving the machine back in your place.
Like the MIDEA dehumidifier, The Yaufey dehumidifier can get rid of up to 30 pints of moisture from the air in less than a day. This home dehumidifier lets you choose your preferred levels of humidity, and it does all the other work of maintaining these moisture levels.
The Yaufey can operate from 30% to 80% moisture in spaces of up to 1500 square feet and automatically kicks in when the levels of relative humidity in the air exceed the prefigured levels. This 30-pint dehumidifier shuts down when the levels of moisture in the place remain at your desired levels.
---
 Key features, Functionality
Select between the turbo and regular fan speeds for ideal comfort. The low-noise make of this dehumidifier ensures you aren't disturbed while sleeping or when studying. It has a washable and removable filter that makes maintaining the home device quite easy. Recycle or clean it frequently. Plus, save your energy bill by programming its 24-hour time to match your lifestyle. Let's look at other features and functionality of the Yaufey dehumidifier that makes your moisture removal experience ideal.
Simple button and display layout make it easier for users than its alternatives

It's the Best dehumidifier with a pump. It comes with two drainage ways, including the water tank and continuously drain-hose drainage

Extract about 4 gallons or 30 pints of humidity each day

The integrated castor design makes the Yaufey an easy to move the home device

LED and auto-off signal to tell you when the water tank fills

Very quiet when operating- the low-noise design ensures that it doesn't disturb others who are sleeping, working, or studying.
---
Ease of Use, Maintenance, and upkeep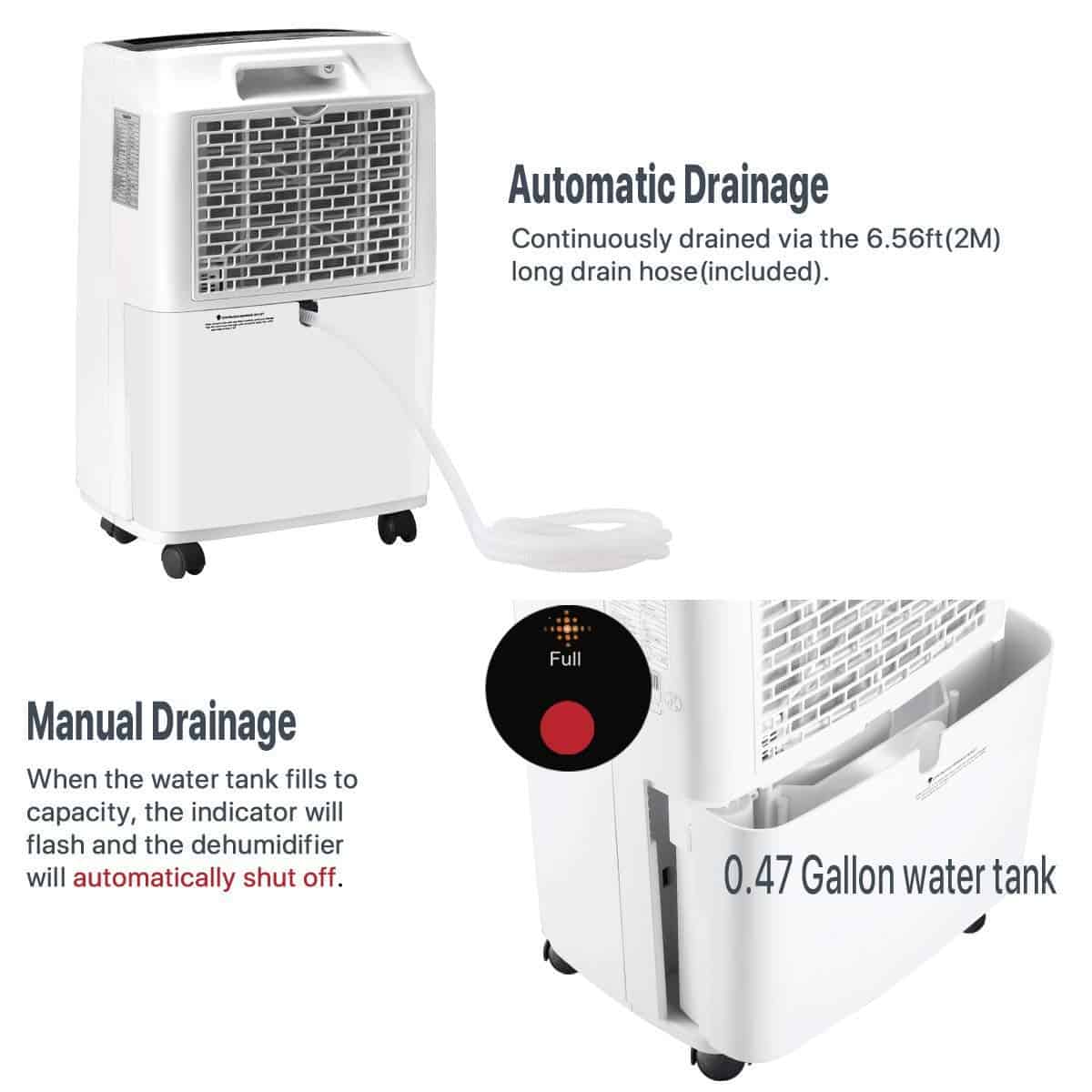 It's simple to Keep Your Gadget Working Viably. To keep your gadget working viably, infrequent cleaning is constantly valued. Clean down the water tank regularly and wash the channel once a month, utilizing a delicate fabric and water.
While putting away the gadget, start by cleaning its base, water tank, and air channel. Later, cover it with a plastic pack and spot upstanding in a very much ventilated condition. This should all be possible through its amazing, simple to clean channel—for the best outcome, wash the channel once per month.
Without an excessive number of entanglements, the Yaufey 30 Dehumidifier highlights a light-contact smart control board, which initially lets you see the working settings.
You can acclimate to your optimal dampness setting and let it run its constant 24-hour cycle until the entire 1.8L tank is full, which will initiate its programmed shutoff include.
It even has a 2-meter long channel hose for you to use for constant depleting, so you never need to do it physically.
---
Final Thoughts
The Yaufey dehumidifier is ideal for a restroom, room, kitchen, stockroom, front room, pantry, storm cellar, office, RV, and so on. 
All things considered, this Dehumidifier is an amazing item that could've been made faultless with conscientiousness. While it can give some people a remarkable encounter, others might feel that the item didn't convey what it vowed to them, which may prompt harsh frustration. Whether odor or moisture, this Yaufey 30 Pint dehumidifier is designed with its customers' needs in mind, making everything more straightforward.  Thus, it's not all awful since Yaufey ends up being client-driven in giving some compensation should their items neglect to meet needs. In any case, it is ideal and focuses on improving the user experience.
---
Read Also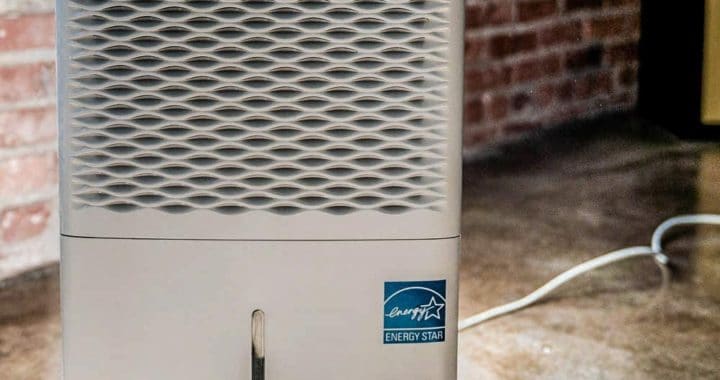 With a lightning head start, the new addition to the dehumidifier brands, TOSOT gains more and more appreciation with each passing day. This budding company recently introduced a wide range of dehumidifiers in all of the capacity ratings ranging from 30 to 70 pints. The one that we are going to discuss in detail will […]
0 comments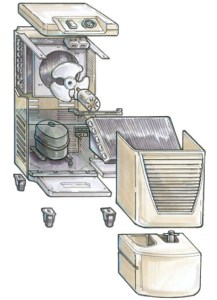 Sometimes the air that surrounds you feel too heavy. This is true, especially if you live in an area that features a humid climate. Whether it is because of dust, allergens, or humidity, there is a need to clean the air (literally), and a dehumidifier allows you to do so. A dehumidifier works by reducing […]
0 comments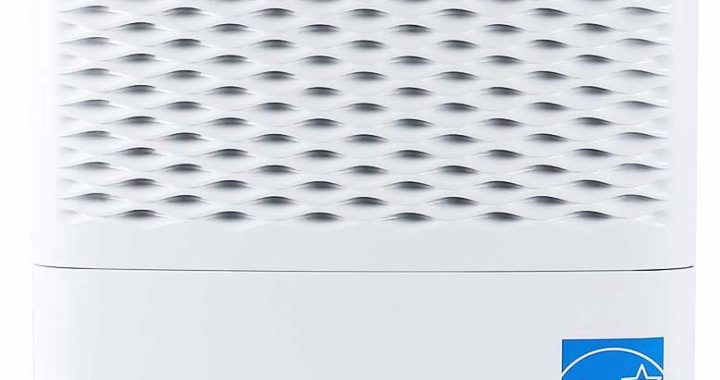 Are you wondering how you can deal with air humidity? If yes, then you're in the right place. In actual fact, there are lots of ways that you can do to deal with air humidity and one which is using a dehumidifier. Dehumidifiers are units that are solely made to keep the humidity levels in […]
0 comments