Top 10 Best Home Weather Station Reviews in 2020
Gone are the days when weather stations were used only by the meteorologist. With the technical advancement, they are rapidly becoming one of the essential household items. And it isn't too far that every home would necessarily have a weather station installed within its enclosed space.
A home weather station is a device that monitors the multiple weather-related data like ambient temperature, wind direction & velocity, and cloud pressure & density, etc. Based on these data, you can predict the weather conditions shortly and plan your activities accordingly.
The domestic weather monitoring devices are pretty sensitive and provide accurate predictions on the weather conditions. You can utilize these devices to take timely action and suitably adjust your surroundings for your best comfort and well-being.
To appraise you with these weather stations, we are sharing here the top 10 best home weather station reviews, including their features and the advantages & disadvantages offered by each one of them.
Top 10 Best Home Weather Station Reviews in 2020
The WS-2902B weather station is a class apart with its 10-in-1 features. It can monitor multiple weather parameters and display them on an LCD color display. The easy-to-read display has numerous compartments to display different monitoring parameters. 
The simple wireless sensor array can measure ambient temperature, wind velocity & direction, and humidity levels. Besides, it can also monitor & display the rainfall and solar radiation & the UV rays intensity. 
You can power the unit through the console power supplied by a 5V DC adapter. Besides, you can also use solar power with 3 AAA types of battery.
Your weather station can be connected to the large network of personal weather stations via Wi-Fi. 
Pros
Can monitor ten weather parameters

A single integrated sensor array

Wireless

Wi-Fi- enabled

Dual power with included DC and the optional solar power system

Compatible with Alexa and Google Assistant
Cons 
No option for additional sensor

Viewing angle is not too wide
Verdict
If you are looking for a simple, mess-free, weather station having compatibility with all modern gadgets, go no beyond Ambient Weather WS-2902B Osprey WiFi 10-in-1.
---
2. Netatmo Weather Station Indoor Outdoor with Wireless Outdoor Sensor
A good amount of advanced technology is available for the weather station devices, but not many manufacturers use it to the extent the Netatmo has used it in its device. 
Netatmo weather station can monitor numerous weather parameters inside and outside your home. It includes temperatures, humidity levels, percentage of CO2 in air, noise level, and atmospheric pressure.
Not only can it monitor these parameters, but it can also send alerts on your smartphone. For instance, you can get the alert on a higher concentration of CO2 in your bed-room. You can thus accordingly ventilate the room to remove the inside air and create a passage for the fresh air.
Besides, you can also access weather data even when you are not home through any device, including the smartphone, tablet, PC, and even though Alexa, Echo, or Siri. The appliance is compatible with the Apple HomeKit.
The monitoring process also includes recording data, as well. This enables you to analyze records and understand the weather trends in different aspects.
Moreover, the device also provides weather forecasts for the next seven days. You can take appropriate measures to protect yourself or can take advantage of the expected favorable weather condition.
The unit comprises two small monitors that have an attractive appearance and can be kept in any of your rooms without worrying about the interior.
Pros
High compatibility with the latest gadgets

Alerts on smartphone

Recording of data

Forecast for seven days

Data sharing among large Netatmo community

Very attractive
Cons 
Verdict
It is a highly technically advanced weather station that can take care of your inside atmosphere and forecast for the outdoor weather conditions with equal ease.
---
The Ambient Weather WS-2000 Smart weather station offers you high convenience while keeping an eye over your local weather conditions. It is a top-quality station that provides some brilliant advanced features. 
The tool includes an outdoor sensor array, a tablet console, and an indoor Thermo hygrometer barometer for accurate display of the temperature, humidity, and pressure of your surroundings.
Also, the device provides visual data for wind speed, direction, rainfall, UV index, and light levels on the tablet console. The unit has WiFi connectivity to the internet and, in turn, to the Ambient Weather network.
Pros
Lack of metal-barrier offer a wide measurable range

Quick installation

Easy to use

Compatibility with AI devices like Alexa and Google Assistant
Cons 
Somewhat weak transmission signals
Verdict
With its superior connectivity features and user-friendly services, this Smart Weather station brings in an advance and top-quality choice for customers.
---
Wireless devices can cause serious interruptions in communication, particularly in high-rain or snowfall situations. So, solely depending on the wireless networks can be highly deficient, particularly for a weather station.
The Davis Instruments know it pretty well, and for this reason, they have included the provision of a wired system in the consoles of their 6152 Vantage Pro2 weather station.
The monitoring data has a wide range of weather parameters. The temperature and humidity inside and outside the home are the basic monitoring features included in the device. It further has the sensors to indicate the wind direction and measuring the wind speed.
Besides, it can provide data for the rainfall, the intensity of solar radiation, and is also equipped with UV and the barometer pressure sensor. Moreover, the unit includes a user-friendly display console that displays the past historical data, the running measurement of different parameters and the weather forecast.
Besides, it has clock & calendar functions, and display for the current moon phase, and other monitored data like temperature, pressure, and radiations, etc. 
Pros
Both wired and wireless connectivity

Wide range of parameters monitoring

Easy-to-read display console

High accuracy

Viewable at multiple locations by connecting to other consoles
Cons 
Lacks all-day fan aspirated radiation shield
Verdict
If you are looking for a weather station which is a good blend of tradition and modern system, the Davis Instruments 6152 Vantage Pro2 would be a perfect choice for you.
---
If you are looking for a 5-in-1 station that offers stunning features at a comparatively feasible cost, AcuRite 5-in-1 01512 Wireless Weather Station is an ideal choice for you.
It is a self-calibrating device that forecasts 12-24 hour weather conditions of your exact location. This way, the device offers unmatched accuracy and high precision.
With an illuminated and auto-dimming display console as large as 330 ft, the station offers excellent convenience for the users. 
Besides, the screen has vibrant and appealing colors that are clear and visible from large distances.
Pros
Bright and vibrant display

Super easy installation process

Easily affordable

High accuracy
Cons 
No internet connectivity without the smart hub
Verdict
Overall, the AcuRite 5-in-1 01512 Wireless Weather Station is an affordable, accurate, and bright weather station that has a highly user-friendly interface.
---
The Davis Instruments offer a variety of weather instruments with each of their model has some unique features. The 6250 Vantage Vue Weather Station is unique for its Integrated Sensor Suit, which can wirelessly transmit data to the console from a distance of 100 yards at speed as high as 2.5 seconds.
It can monitor temperature, humidity levels, and wind direction & velocity pretty accurately. Besides, it can get you the measurement for the rainfall and dew point as well. The consoles can display the moon phase, weather forecast buttons, and daily time of sunrise and sunset.
Besides, you can use it to analyze the past trend of different weather parameters and try to extrapolate it to predict future weather conditions. The 3" X 4.375" LCD screen of the console has very easy-to-read fonts well supported by the backlight during the night and also the keypad with the glow-in-the-dark feature.
The high-quality weather station is handy in forecasting weather conditions and facilitates you to prepare for the predicted weather within your working zone.
Pros
Quick weather updates

High accuracy

User-friendly LCD

Highly durable construction

Excellent for big gardens and farms 
Cons 
The display is not bright and glittering
Verdict
A fantastic gadget for multiple uses, Davis Instruments 6250 Vantage Vue, is particularly useful for farms and big gardens.
---
Another high-quality weather station from the house of AcuRite is the AcuRite 01007M Atlas Weather Station. This brilliant device, with its advance and accurate features, is an excellent value for money.
The unit features an HD display, with remote monitoring and lightning detection ability. It is a superior quality weather station that has a relatively lower price tag. Besides, the ultimate quality touchscreen display, coupled with the multiple monitoring sensors, adds on to its value.
Pros
Superior quality TFT HD touch screen display

Several weather sensors

Remote monitoring

Accurate 
Cons 
Lack of considerable mounting solution
Verdict
The AcuRite 01007M Atlas Weather Station is overall an accurate, featureful, and a versatile station offering benefits for domestic as well as professional usage.
---
La Crosse Technology C85845 has a unique digital console. The console has a very impressive color LCD screen. The easy to read large font sizes are well supported by animated & vivid forecast icons besides having color-coded indicators for ultimate convenience.
It can accurately measure the temperature, humidity level and provide a forecast for many weather conditions like sunny days or clouded nights, etc. Besides, it can also record the minimum and maximum value of all the measurable parameters and alert if the temperature enters the extreme conditions. It, moreover, can record and transmit the heat index as well as the dew point in your surroundings.
The display would also alert you about the low battery as well as the weak & strong signal intensity.
The console is powered through the AC power system with three AA batteries for internal backup during a power interruption. The weather sensor, however, uses the DC power of two AA batteries.
Pros
Accurate monitoring of temperature and humidity levels

Very impressive console

Easy to read LCD screen

Affordable

Easy to use and set up
Cons 
Very limited weather parameters monitoring
Verdict
If you want a very basic weather station that can provide you accurate data on temperatures and humidity levels, La Crosse Technology's C85845V3 would be a very good choice for you.
---
Operational simplicity at its best. The Oregon Scientific Rain Gauge Weather Station, with its outstanding features and quality, is one of the most user-friendly stations that you will see in the market today.
With its wireless 0.04" (minimum) rain gauge and large transmission strength of about 300', the device is one of the most accurate and high-quality appliances to view real-time weather of your locality.
Moreover, with its irreplaceable LCD screen and superior display features, this worthy weather station is a perfect choice for all.
Pros
Ultimate accuracy

Large transmission range

Ten days of data storage capacity

Easy-to-use device
Cons 
A bit tricky rain collector reset button
Verdict
In total, this unique wireless rain gauge & outdoor ambiance reader with its long 10-day memory storage is one of the most user-friendly and alluring weather stations in the market.
---
The AcuRite 02064 5-in-1 Color Station is a 5 in 1 color weather station with a very impressive, large size and easy to use color display. The accuracy of the AcuRite is unmatched, and it sets the benchmark for accurate parameter measurement and prediction for the future in the industry.
It can gather inputs and display data of various weather parameters, including the temperature, humidity levels, and wind direction & velocity, etc.
The device is designed with care. It not only can be used as a tabletop device but can also be mounted on the wall. This makes the equipment very convenient to use at any location.
Intelligent use of technology keeps AcuRite ahead of many weather station manufacturers. The Self-Calibration technology used in designing the unit makes it a highly reliable unit. The device can forecast 12- 24 hours of weather conditions. The unique Weather Ticker system provides real-time information with not only the absolute temperature but also how it 'feels like.'
Powered with a 4.5VDC power adapter, the display has an optional 3 AA batteries as well. The unit can work with the highest efficiency between -40oF to 158oF.
Pros
Unique Wither ticker system for 'feels like' temperature

Self-calibration technology

Very impressive 5 in 1 color station display

Multiple installation methods

Multiple colors for different parameters etc.
Cons 
Verdict
If you want highly accurate and sophisticated weather stations available in the market now, your search ends at AcuRite 02064 5-in-1 Color Station. 
---
Home Weather Station Buying guide
There are many different factors that you need to understand before buying the best home weather stations. Below are some of the factors you should consider before making the final decision.
Why should you need a weather station?
There are multiple reasons for you to buy a weather station. If you find anyone given below relevant to you, you should seriously consider buying the one for your home.
Accuracy
The meteorological department of your area may not be located in your vicinity hence cannot provide accurate data for your location per se. Installing the one in your home would give you the most accurate weather inputs.
Real-Time Monitoring
You don't need to depend on the weather reports at a fixed time. You can have real-time data on your display screen 24X7.
Alerts
You can set your weather station to send you alerts during weather conditions. This can give you and your family members enough time to prepare for the rough weather conditions.
Precise Forecasting
This is the most important feature of a weather station. You can plan your activities as per the forecast. This feature is extremely useful for farmers and big garden owners. They can plan their sowing, harvesting, and storage operations to reap benefits of the weather or protect from the hardship that the potential unfavorable weather condition can cause. At home, you can organize utilities, clothes, and important activities in a planned manner. 
---
What to Consider When Buying a Home Weather Station?
Purpose and Sensor Requirements
The purpose of the home weather station plays a central role in your purchase. 
First of all, try to focus on your specific needs. Like if you want to measure humidity levels, keep it as the top priority and focus on stations having hygrometric sensors. Likewise, enlist your requirements and check which weather stations match your specific requirement.
Also, jot down the different information that you want in each of the enlisted parameters. This would also affect the type and quantity of the sensors needed for the purpose.
Maintenance
Rather than the maintenance, most of the weather stations need care while operating. You should check the moving parts of the device regularly. Besides, you should also check for the connections between the display unit and the weather station and should repair or replace it, if needed.
The weather station handles a lot of complex data that may require regular updates or rebooting to prevent the system crash.
Transmission Distance
You should check the installation or user's manual for the accurate transmission distance. Generally, sensors work efficiently up to 330 ft; however, some high-end models can accurately work even up to 1000 ft distance.
Accuracy
You need to strike a balance between the price and the accuracy. You can assess your requirement of the parameters to be monitored and then can select a model that can offer high accuracy for those measurements. If the accuracy of the data is vital for you, do not compromise with it over the cost of the station.
Also, ensure to keep the sensors and relevant accessories clean and tidy to get consistency and accuracy of the measurement.
Displayed information
You have to choose among the ease of reading, the number of parameters to be displayed on the single screen, and the size of the screen. 
If you want all information on a single screen with ease of reading, opt for a big screen. If you can toggle through the screens, you have the flexibility of having a smaller screen.
Internet Connectivity and Smart Home Features
The advanced weather station offers internet connectivity with your PC or smartphones adding tremendously to your convenience. In more advanced models, you can get the information by communicating with the AI devices like Alexa or Google Assistance.
Upgrade Options
Go for the model that has the option for up-gradation as you would want to include a few more parameters to monitor at a later stage. Even paying a little extra would prove cost-effective in the long run.
Durability
The outdoor sensor is the most sensitive part of the whole system. So, make sure that it can withstand the harshest of weather conditions for a long time. Secondly, the fabrication material should be rugged and corrosion-free to provide durability to the equipment.
Purchase your home weather station form a reputed brand and also from the company that has good warranty terms.
---
Where Is the Best Location to Install a Personal Weather Station?
The location of personal weather station installation plays a key role in deciding the effectiveness of the device. While installing, you should ensure that the sensors are free from any obstructions. Any obstruction like a dark surface can cause an incorrect reading.
The ideal mounting height is around 4 to 7 ft from the ground. Horizontally it should be mounted at a fair distance from the height of the obstruction near to it. A distance of four times is good enough for the purpose.
Mount the gauge on the ground at some distance from the horizontal surface of the station to avoid water splashing during the rains or accumulation of snow.  
---
Final Thoughts
So, this was all about the best home weather stations. You are going through the reviews you would have shortlisted 2-3 devices. We hope that the buying guide would have given you enough inputs to finalize the best weather station suitable for your purpose out of the shortlisted devices.
---
Read Also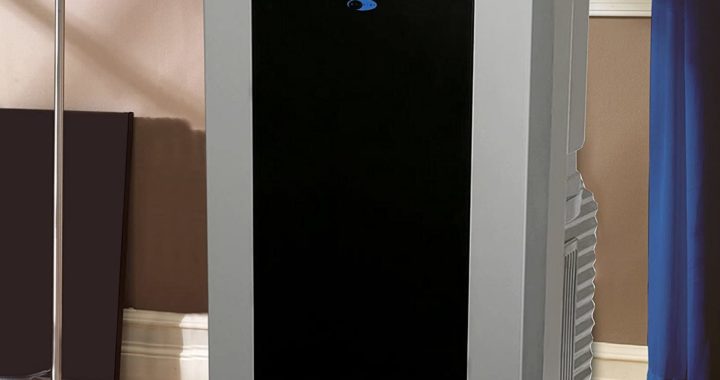 Of all the air comfort brands out there, Whynter has emerged as one of the most impressive. It has rolled out an innovative eco-friendly, chlorofluorocarbon-free, and very efficient portable air conditioner – the Whynter ARC-14S 14,000 BTU Dual Hose Portable Air Conditioner. Apart from also being free from lead, this is one air conditioner that […]
0 comments
This 8,000 BTU 3-in-1 portable air conditioner is one that everyone will find very useful. With its three modes (Cool, Fan, and Dry) and a dehumidifier that clears up to 60 pints per day, this is a truly outstanding product. Its digital display complete with the 24-hour timer and other features makes it easy to […]
0 comments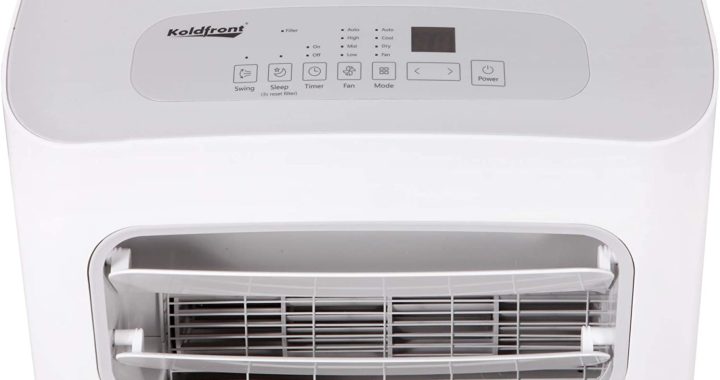 Are you looking for the best portable air conditioner to use in a small room? Koldfront PAC802W will serve the purpose.  A compact but powerful air conditioner to use in rooms of up to 150 square feet. The cooling capacity of this unit is 8,000 BTU, making it ideal for use in small rooms like […]
0 comments