For those who are looking for a great way to heat their home have you ever looked at wood pellet stoves? These are great ways to heat up your home without spending a lot on electricity or even gas since you just need to refill the pellets. Make sure that you are thinking about what size you are going to want and the size of the room that you are going to want it to heat up.
It can be complicated when you are trying to decide which option is going to work for you since this might require a huge investment at first. However, over time as you use the pellets to heat up your home, you will see a major difference in the amount you are spending on your utility bills. Here are just a few of the top wood pellet stoves that you are going to want to check out along with how to make that decision so you are getting the best of the models that are out there.
Top 5 Wood Pellet Stoves
It is important that you are checking out all of your options when it comes to which wood pellet stove you are going to purchase. Here is our general guide to help you make that decision and here are 5 of the top models that you are going to want to check out, including:
When it comes to heating up your home easily the US Stove Ashley 130 pound pellet stove is going to be perfect. It can handle a house of around 2,200 square feet easily and it uses 48,000 BTUs for the heating system. It has a hopper that is 130 pounds, which means you aren't going to have to refill it as often as you might with a smaller one and that just means less work for you.
There are 5 heat settings you can pick from and that determines the number of pellets that would be released, which can be between 1.5 to 6 pounds. The CFM fan is extremely powerful at 120 and this stove even has automatic settings so you can have it turned on whenever you need to, even if you aren't home. You can also easily connect this to your thermostat so you can change the temperature in the entire home.
This is going to be perfect for anyone and those who purchased it were happy with the amount of heat that was given off with this stove.
Pros
Comes with a remote control

Can be connected to the external thermostat

Good for small spaces
Cons 
---
If you are starting the search for a smaller wood pellet stove, then the US Stove small pellet 5040 stove is going to be something to look at. The design of this is simple, yet sleek and you can easily open the front door to make any adjustments that are necessary. This stove has a hopper that can hold 40 pounds of pellets and it also has a control board that is digital with the heat settings, which there are 4 of.
The fan pushed out by the air is dependent on the heat level that you choose and the higher settings will give you a faster fan speed. This is going to work for a home of around 1,800 square feet and there is a feature that prevents any soot from collecting on the glass window. The firebox is also easily removed so that you can clean up everything easily and without a lot of effort.
This is going to be ideal for a smaller home or even a large apartment and it is going to work perfectly for your family, including all types of mobile homes.
Pros
Lighter than other models

Can be installed in mobile homes
Cons 
Not ideal for larger homes
---
If you don't want to sacrifice in terms of design or even the hopper capacity, then Ashley 60 pound pellet stove by US Stove is definitely a contender. The design is basic, yet elegant and it can easily be fit into your living room without standing out. The hopper can hold around 60 pounds of pellets and it can heat up a house of about 2,200 square feet, which is ideal for its size.
It can heat up your home for 32 hours straight on a single hopper when on the lowest heat level and for 10 hours when on the highest. The controls are digital, which means you can change everything up easily without having to learn how to program or change the various settings. This can also be hooked up to your current thermostat if you want so that your entire home can be heated easily.
Everyone who purchased this model was extremely satisfied with how it worked and the hopper size, which made them have to fill it less frequently.
Pros
More affordable than other models

Lightweight

Small and able to fit into any corner or tight space
Cons 
---
For those who want something that would be able to heat up a small room, then the King mini wood pellet stove by US Stove is the item to go for. This might be a mini version, but it can still handle a room or home of 2,000 square feet with the 48,000 BTUs it lets off. The design is extremely simple, yet elegant and you can place it in a spot of honor in your home without ruining any of your décors.
The power button is easy to use and it can be turned on and off quickly and there are 5 heat settings that you can choose between. You also can use the manual method of choosing the heat level or even connect it to the thermostat to allow for automatic control. The hopper on this model is 25 pounds, which means it is ideal for anyone who doesn't mind filling it regularly.
It can burn for 13 hours when used on the lowest setting, which makes this perfect for someone who wants to use it overnight or throughout the day.
Pros
Extremely small in size

Can be used in either the manual or automatic modes

Lightweight
Cons 
Smaller hopper than other models
---
If you are looking for something that is going to be stylish, then the US Stove bayfront pellet stove is something to check out. You can open it using the handle on the side that opens the entire bay window in front of the stove, which makes it easier to make any changes that are needed. This has 6 different settings that allow you to adjust the heating to the level that you want easily and the blower is 120 CFM to blow all of the heat into your home.
There is an LED screen on the side that allows you to make any changes that you want quickly and easily without having to worry about any knobs. This would work in any home in your house and you can easily add more pellets to the storage area on the top of the stove. This lasts a long time and it is perfect if you have a house that is around 2,000 square feet that need to be heated quickly.
Everyone who purchased this loved it and would recommend it to others and they said that the heat builds up quickly.
Pros
Stylish and sleek design

Easy to use LED screen

Gives great heat off even at the lowest setting
Cons 
Extremely heavy

Can be hard to keep the glass window clean
---
Wood Pellet Stoves Buying Guide
There is plenty that one is going to want to know about wood pellet stoves before you decide to buy one and that includes what these stoves are. You also want to know what the benefits of using this type of stove are along with how to choose the right model. Keep reading on if you want to figure out a few more of the top factors to help you with making the right purchase.
What is a Pellet Stove?
These stoves use some compressed wood or other types of pellets that are burned in order to let off heat. These are great for industrial or even home spaces since the hopper or the storage container will continuously feed the pellets into the stove while it is on. This is going to be perfect if you are searching for a renewable type of heating for your home or if you want something that needs a constant flame that won't need physical adjustments.
Wood Pellet Stove Benefits
There are also plenty of benefits that you are going to want to know when it comes to using one of these stoves. Some of the top advantages include:
Easy temperature adjustment
You can easily adjust the temperature of the stove either using the room thermostat, the remote control, or even the control board on the stove. There are also models that can be operated or programmed through a mobile-based application or text message. However, no matter what you can turn the stoves on to burn, and then you can leave it alone without having to worry about the temperature going too high or low.
The pellet stove is much more efficient than other heating methods and it has a 90% efficiency level. This means that only around 10% of all energy that is generated when the pellets are burned would be dissipated from the chimney. This is much higher than the traditional wood-burning stoves and you can easily make sure that your utility bills are going down by using one of these stoves.
If your home is older, then you don't have to worry about having a chimney installed, which can be an expensive process. This is because there are active smoke extraction systems that are built-in to these stoves using their blower system. This means that all of the combustion-based gases are going to be blown into the existing chimney. Also, a thin tube can be used to extract the smoke and it should be run through the wall and to the outdoors.
If you are hoping for something that would be able to run for hours without you having to do anything, then the pellet stoves are the perfect solution. They can run for around 12 hours daily if you are using the full power, which means that you are going to have to fill the hopper at least 1 to 2 times per day. However, if you are using it at a lower capacity, then you don't have to refill it as often.
Pellets are cheap and convenient
The pellets are easy to find and you can purchase them in around 30-pound bags that are compact and simple to store. They are also going to be ready to use and you can easily pick them up to fill up the hopper when required. You can also find them in smaller bags depending on your needs, so make sure to check that out.
These are just a few of the top advantages that you are going to want to make sure that you are aware of when you are trying to decide if using a pellet stove would be useful in your home.
---
How to Choose the Right Pellet Stove for Your Home
There are plenty of tips that you are going to want to make sure that you are using to choose the perfect wood pellet stove for your needs. Here are some of them, including:
The first thing to consider is how much space you are going to want the pellet stove to heat up. There are different models that can handle much larger spaces than the other and you want to ensure that model you are looking at will be able to heat the entire space.
Also, you are going to want to consider what changes are going to be needed for installation and what that requires. Make sure that you are asking an expert what they think would be needed and that you are including this price in the budget as well. You would also want to consider what else would need to be installed like a tile flooring space during the process,
You are also going to want to find a reputable brand for the pellet stove that you are interested in. Find out which brands are going to offer you a better warranty and which ones have good customer service when you have any issues.
Another thing to consider is the amount of space that you are going to have in your home and where you are looking to have it installed. You want to find the model that would fit into there, so make sure that you are measuring it and comparing it to the sizes of the stoves.
These are only a few of the top factors that you are going to need to consider when it comes to which of the many wood pellet stoves you are going to want to check out. The more you know about making the decision, then the easier it becomes and the better choice you will make for your heating and family needs.
---
Pellet Stove Maintenance Tips
Depending on who is doing the maintenance there might be some tips that you are going to want to know about to make it easier. As the owner, you are going to want to make sure that you are doing a few things daily or even weekly, such as:
Emptying the tray of any burnt ashes or wood pellets

Refilling the hopper and making sure nothing is stuck

Wiping down the stove when it is cool

Making sure that you are watching for any smoke that isn't normal
These are just some of the main things that you need to ensure that you are doing regularly as the owner. However, there are also a few things that the experts would do when they come yearly, including:
Inspection of the auger plate and hopper

Checking the latch switches and pressure

Cleaning the ash from all exhaust pipes

Inspection of the vacuum sensors, heat switches, and electrical wiring

Testing of electrical ignition and sensors
Make sure that you are calling the experts in yearly so they can do their inspection and let you know if there are any problems. If you have them do this yearly, then you are less likely to face any problems, so don't avoid any of the necessary maintenance that would come along with owning a wood pellet stove.
---
FAQ
There are most likely some questions that you are going to have and you want to get the answers before you buy anything. Here are some of the top questions to know the answers to, such as:
Do these stoves require floor protection?
The easy answer is going to be yes, so make sure that you have them in an area where tiles are already laid down. If your home is carpeted or has wood flooring you are going to want to ensure that you have tiles laid down. They should be able to withstand the heat and they need to be even and properly installed to keep the stove in place.
Which is better a top or bottom-feeding stove?
It really depends on what you want since the top feeding is less likely to have a fire burning into the hopper because of the delivery system. With the top feeding one, you are going to want to use the higher quality pellets while with the bottom-feeding you don't need the highest quality. However, with the bottom-feeding one you are going to have to get rid of the ashes weekly and clean out the bin that you might not have to do as regularly with the top feeder.
If you are wondering how much noise these stoves make, then they don't make a lot. However, there will be a bit of noise since they are releasing the pellets and burning them, but the majority of the noise comes from the fans and the auger. Most of the noises that come from these stoves can be tuned out after a short period of time and they won't be too loud.
How do I start the fire in the stove?
This really depends on what model you have since there are some that have automatic ignition that means you just need to push a button. However, if you have the manual ignition models, then you are going to need to use a solid material or gel to start the fire. Just add some wood pellets to the stove and use the material to start the fire using a match or use the self-heating device for a start-up.
---
Final Thoughts
It is important that you are choosing the best heating option for your home and that might be the wood pellet stoves. These are easy to use and it makes warming up large spaces easy since you don't need to worry about turning it on or off during the day. You would just need to make sure that you have it set to the right temperature and that the hopper is full of wood pellets before they start to empty out. These are just a few of the options that you can go for, so make sure to check them out and do your own research before making a decision.
---
Read also
Come the winters, and everyone starts searching for the most effective heating option to keep their home and office spaces warm and cozy. Infrared heaters offer a wonderful alternative for efficient heating of any space without taking a toll on your budget. We will be sharing here the reviews of the top 10 best-infrared heaters […]
0 comments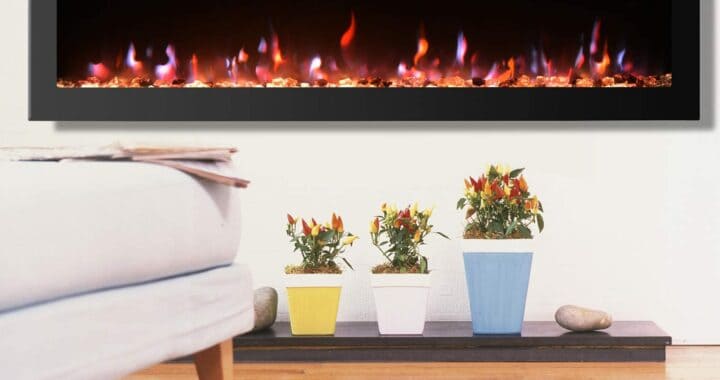 Conventional fireplaces with chimneys are the things of the past. Nowadays, no one likes to handle the mess caused by the leftover ash after warming up their living places at night. The new and mess-free electric fireplaces do the job of heating your spaces in a neat and tidy manner. Besides, these fireplaces are more […]
0 comments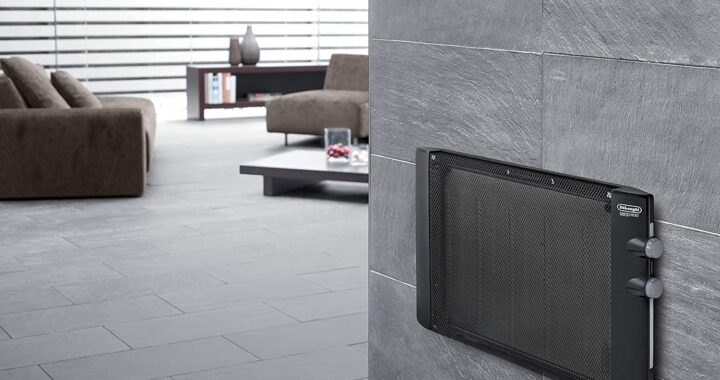 It is wintertime. The atmosphere is getting colder day by day. Consequently, the rooms in your home are getting colder too. It becomes very uncomfortable to live there. If your home does not have a central heating system, you can install some other devices such as the wood furnace, electric furnace, and room heaters to […]
0 comments