Top 5 Best Humidifiers for Allergies
If you have severe allergies and if you are looking for an easy way to get some relief from them, then getting a humidifier for your home is a great way. This means that some extra water is going to be pushed into the air, which can help to keep your nasal passages moist and clear of any debris. Here are 5 of the best humidifiers that you would want to use for your allergies, along with everything else you need to know to make the best choice.
Top 5 Best Humidifiers for Allergies
There are going to be plenty of options that you can purchase or look at when it comes to humidifiers and which one is going to be ideal for you. Here are 5 of the top ones that we have reviewed with the required information to help you make a choice, so keep reading to find out more.
For those who want a humidifier that can be installed in the basement near the furnace or even attached to your heat ducts, then the AirCare MA0800 digital whole-house humidifier is a great option. This machine can handle a home of around 3,000 square feet depending on the model that you purchase, and it comes with a separate humidistat for you to change or see the current levels.
This is a small machine, and you can easily have it installed in the basement so you can forget about it until it is time to have it cleaned or turn it on and off. It has a capacity of 12 gallons of water every day, and you only need to replace the water panel once every season.
Pros:
Can be installed on either side of the furnace or air ducts

Easy to install even if you don't have previous experience

Affordable model
Cons:
Can be expensive to purchase the additional materials for installation

Instructions for installation are confusing
---
For those who aren't looking for something that can handle the whole house, but instead a single room, then the Honeywell germ-free HCM-350 humidifier is perfect. It has ultra-violet light that is used to sanitize the water before it is sprayed into the air, which removes all of the mold, bacteria, and germs. It is extremely lightweight, which means that anyone can carry it from one room to another without worrying about dropping it.
The design is also sleek, and the tank is easy to remove, and there is a section on the side where you can see just how much water is left. It holds around 1 gallon of water before it needs to be filled again, and it can take care of a room of about 18 feet by 10 feet.
Pros:
Can run for around 30 hours before it needs to be refilled

Extremely easy to refill and replace the tank

Safe to put in the dishwasher to clean the tank
Cons:
Sometimes can smell musty after cleaning
---
If you want some warm mist while you are sleeping or even while you are working in the office, then the Vicks warm mist humidifier v745a is ideal. The tank can hold 1 gallon of water, which means it can function for at least 24 hours before needing to be refilled. You can also easily see just how much water is left in the tank since it is in the front without anything covering it, so you know when it is getting low.
You can also use the VapoSteam from Vicks if you want to add some medication to the water to make it easier to breathe. This can be used in a small bedroom, and it can easily be placed on the bedside table or even a desk-based on the area available. There are two settings that make it easy to choose what level you want the mist and humidity on, and it will turn itself off automatically if the water level is getting too low.
Pros:
Can be used with Vicks vaporub for extra relief

The tank is easy to handle for refilling and cleaning

Operates extremely quiet to make sure it doesn't wake up anyone
Cons:
Only runs for 12 hours at a time

Need to purchase various parts separately if you want them
---
The Pure Guardian H940 ultrasonic cool mist humidifier has a unique style that would make this perfect for any room where you want to add some extra water to the air. It can work in a room up to 350 square feet, and it uses ultrasonic technology to make sure the water is clean. It also has the clean silver protection that would help to fight the growth of any mildew and mold on the water tanks' surface.
Not only can you directly see into the tank to see when the water level is low, but there is also an indicator that makes it easier for you to see. There is a directional nozzle that you can use to change up the mist, and it would turn itself off when there isn't any water left in the tank. It can give out around 4 liters of moisture in a single day, and it is also small and lightweight.
Pros:
Very quiet when it is operating

Automatic turn-off when the tank is empty

Runs for up to 30 hours on one tank
Cons:
The power button is bright, which can disturb people when sleeping

Cracks after a few months of use
---
If you have a larger room that you are trying to increase the humidity level for, then check out the Levoit LV600HH humidifier for a large room. It has a box-like look, which means that it is going to be simple to see the current level of the water, and the LCD monitor and buttons on the front make it simple to use and operate. It can hold 1.5 gallons of water, and you can adjust the timer so it would turn off when you aren't home.
There is a separate box that you can use if you want to input aromatherapy or essential oils. The tank has a wide opening, which makes it much easier for you to clean the inside and even add more water without having even to take the tank off. It is perfect for a room of around 750 square feet, which means it can handle an entire apartment or even a small trailer. You can also choose whether or not you want a cold mist or warm mist for the machine to put in the air.
Pros:
Can set the timer to turn it off automatically

Can change the mist level, including whether or not you want it to be warm or cold

Can be used in a small trailer or apartment
Cons:
Bottom filled tank

More expensive than other models

Sometimes filters don't work, and other replacement parts are expensive
---
Humidifier for Allergies Buyer's Guide
There are plenty of features that you would need to make sure that you are looking for if you are hoping to get a humidifier to help your allergies. Some of the top features to make sure you are getting includes:
Humidistat – You want to get a humidistat that is built-in since it can give you a higher accuracy level regarding the humidity levels. The ones that aren't attached to the machine sometimes give off wrong readings, and this is the best way to get the right one.
Noise level – Also, depending on where you are going to place the machine, you want to think about the level of noise that it is making. If you are keeping it in your room, then you want one that is going to be quieter.
Fan – Another feature to look for is a fan that you would be able to change up the levels for it. This is vital since you might want to have a higher output level at different times of the day or even during various seasons.
Coverage – You also need to check out the coverage level of the various machines that you are looking for, especially if you need it for a larger space.
Automatic shut-off – Also, you want to have a machine that would turn off automatically when there isn't any water left in the tank.
Maintenance – You should also think about how much it is going to cost to maintain the machine and how often you would need to clean it.
Warranty – You also want to think about the warranty that the company is offering and how well they respond to problems and what they do to take care of the issue.
These are all important features that you need to ensure that you are looking at when it comes to the machine that you are going to buy to help you with your allergies.
---
How Can Humidifiers Help to Limit Allergies?
If you are suffering from allergies, then a humidifier is one of the best machines that you can have installed in your home. Not only can you get one of the machines that would put the water into the air and ducts, but you can also get the mobile ones. However, the more humidity that you have in the air around you, then the easier it is going to be for you to breathe and experience a break from the symptoms and issues that come along with allergies.
For those who have allergic rhinitis, the machine would help get rid of a wide variety of symptoms like nose congestion, inflammation of the nose, and irritation in the same area. If you have moist air, then you are going to see that these symptoms would go down, which means that you aren't going to be having as many issues. This is important because if you want to get rid of the mold and dust mites, you are going to need to find the right level of humidity since they don't like the higher levels, which can help you to have lower allergens in the home.
---
Pros and Cons of Humidifiers for Allergies
You should make sure that you are aware of the various pros and cons that would come along with using a humidifier for allergies. These include the following:
Pros:
Better health

Comfort in various seasons

Gives extra moisture to keep your nasal passages clean
Cons:
Might not purify the air that you are breathing

Doesn't work for all types of allergies
---
Should I Get a Humidifier or an Air Purifier for Allergies?
Both the humidifier and air purifier help with different things when it comes to the air that you are breathing in, which means that one might not do the job. The humidifier is going to give you plenty of moisture in the air, which can help to keep the entire area moist and the air purifier can clean out all of the air. These days there are humidifiers that also have the air purifier system inside, but if you live in a dry climate, then you definitely need extra moisture in the air to keep your allergies under control.
---
Final Thoughts
You want to ensure that you are finding the right machine that will help you with your allergies if that is why you are looking for a humidifier. The dust and other allergens won't be able to survive in a condition where the humidity level is high, which is why this works. Ensure that you are thinking about if it would cover the area that you need it to cover and how easy it would be to operate it and even clean it.
---
Read Also: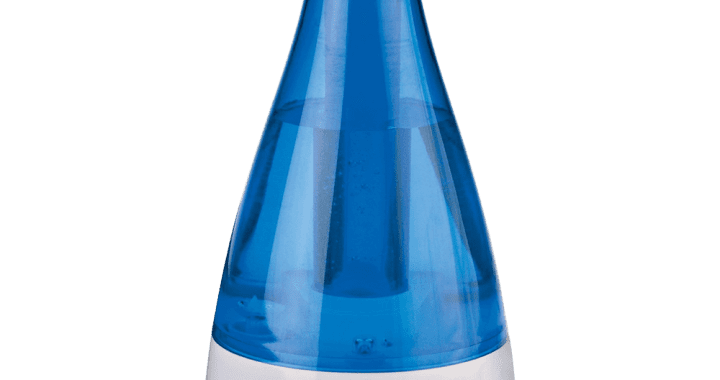 PureGuardian H920 is an ultrasonic cool mist humidifier for small spaces up to 150 square feet (14 square meters). The humidifier is small size and low weight. PureGuardian H920 outputs 0.5 gallons (1.9 liters) per hour and runtime is up to 10 hours. It has a super low noise level. Pluses: Minuses: Design and size […]
0 comments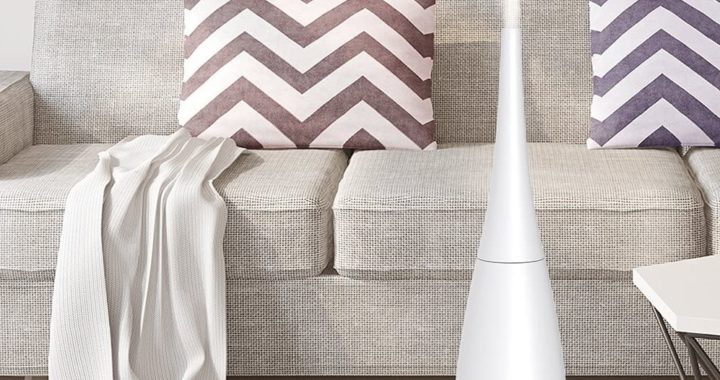 In the winter season, humidity levels of the atmosphere go down considerably. This leads to dry air in your home and, in turn, may cause many health issues like skin allergies, itching in eyes, dry respiratory tract, and dry throat, etc. Moreover, it can also cause cracks in the wooden furniture and peeling-off of wall […]
0 comments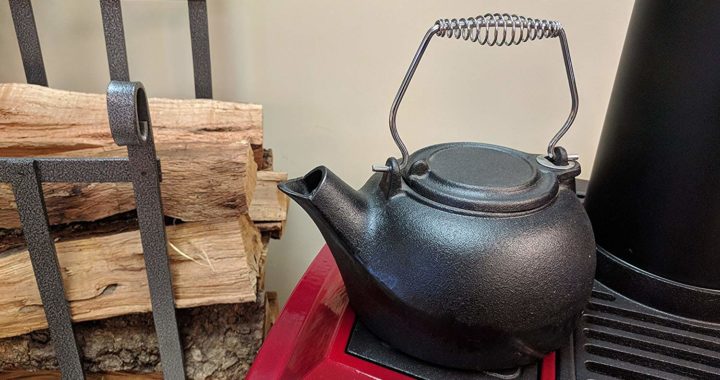 When you have a fireplace, you are going to need to have a humidifier, and there are different methods and options that you can choose from. There are cast iron humidifiers that you can use that heat the water up directly in the fireplace or on the woodstove, which would help to add more moisture […]
0 comments