With wireless connectivity features and sheer 12,000 BTU of cooling and heating power, the RolliCool COOL310 portable air conditioner is one product that can help you gain perfect control over the climate in your home with no stress. Truly, this air conditioner uses the latest technology to improve the quality of life.
Pros
Alexa Compatible: This is one of the relatively few portable air conditioners that work seamlessly with Alexa. You can easily relax in the full comfort of your home by using just voice commands. This is because the RolliCool COOL310-19 is Alexa-enabled, meaning you get to enjoy the most comfortable cooling by just uttering words.
Environment-Friendly: Apart from being very energy-efficient, there is another advantage of this air conditioner that shows that it is made to consider the environment. It uses eco-friendly R410A refrigerant. When the world is seriously worried about the effects of climate change and depletion of the ozone layer, this product is an excellent idea for any home.
Easy Maintenance: Unlike some other air conditioners, this one is easy to use and maintain. For example, it has three pre-installed and washable dust filters that assist in removing all kinds the contaminants, pollutants, and odors. To clean, all you need to do is to remove and wash the filters using warm water. After washing, you dry and put them back – it is that easy.
Sleep Mode: With the sleep mode, the air conditioner unit will switch on and start operating at a low speed. This is just like the fan mode at low speed, and it assists in improving your sleep, particularly if you are used to having light noise when it is time to sleep.
Cons
Price: As one unit of the RolliCool COOL310-19 portable air conditioner costs hundreds of dollars each, some customers have complained about the price. While they do not doubt the quality, they prefer a more affordable price.
---
Design, Size & Warranty
This portable air conditioner's product dimensions are 16.5 x 14.2 x 28.4 inches, and the item weight is 62 pounds, while the shipping weight clocks in at 72.8 pounds. With four castors that can move in any direction, this product is easy to roll around.
Warranty
It has a one-year limited hardware warranty covering product defects in materials and artistry under regular and normal use.
---
Product Features
Improved Air Circulation: The unit is designed to choose fan mode to select from several fan speeds. Hence, if you feel like enjoying the coolest breeze or you want optimal ventilation for your room, this air conditioner is designed to help you with just that.
Stress-Free Control: Nothing is more difficult than you being unable to have any reasonable control over your device. But that is never the case with the COOL310 air conditioner as you can easily use the remote control unit to control it even without standing up from your bed or couch.
Multiple Functions: This unit does not just provide cooling and heating for your spaces; it also dehumidifies and has fan and sleep modes. The timer mode allows the unit to automatically switch on or off to ensure regulation of the temperature based on chosen times.
Efficient Filtration: With its two high-efficiency filters and a carbon filter, this has one of the most efficient filtration systems of any portable AC in the market.
Sleep Mode: With an activated sleep mode, you can even get to dim the panel lights and improve air circulation.
Dehumidification: By activating this air conditioner's dehumidifier mode, users can get rid of as much as 26 liters of moisture from the environmental air in a day. With this, you can turn a moist space into your breezy and fresh refuge.
---
Noise Level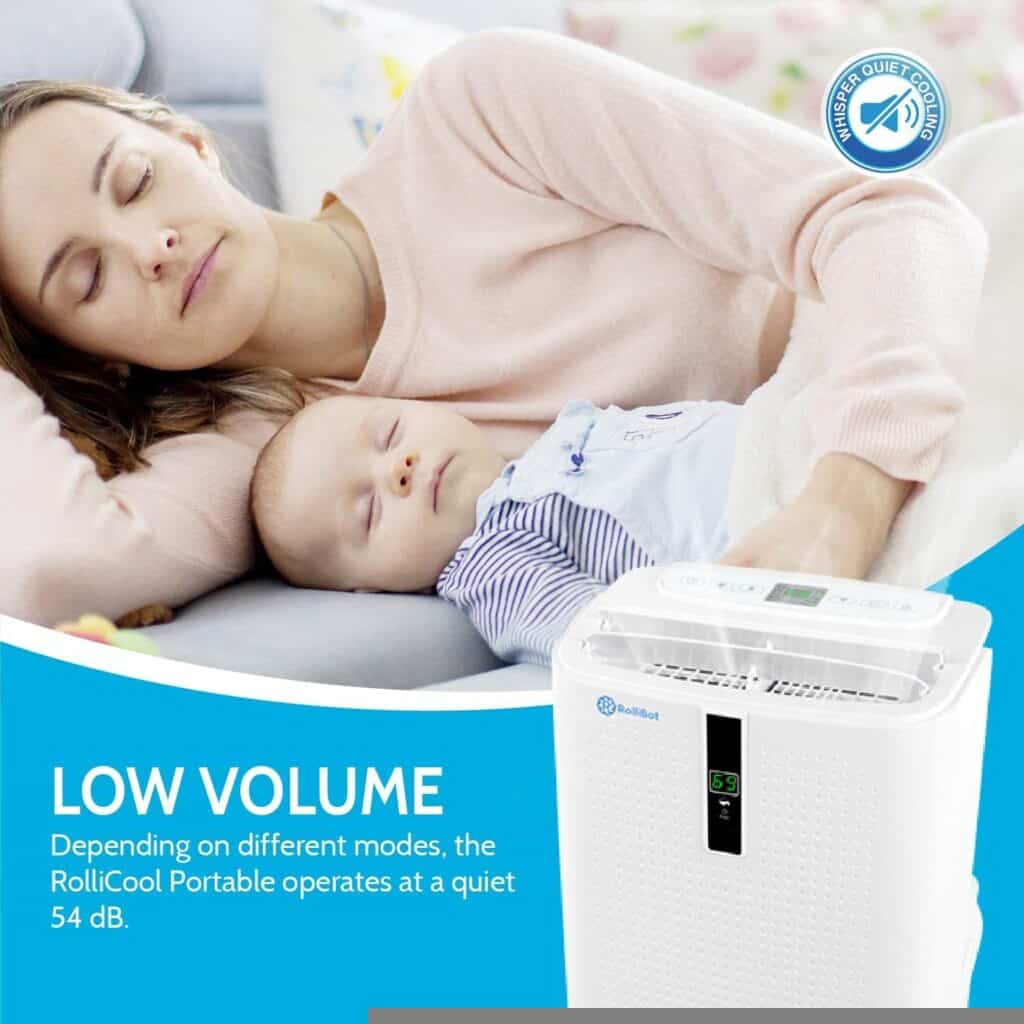 No one likes a noisy air conditioner, and for those who love quiet gadgets, the RolliCool COOL310-19 Alexa-enabled portable air conditioner is an ideal choice. It is so quiet that you can use it in an office without any form of disturbance. You can have it working in full mode all night and still enjoy your sleep, and this is because it has a noise level that is just 54 dB; by all means, that is pretty quiet for a portable air conditioner.
---
Energy Efficiency Ratio (EER)
When it comes to the energy efficiency ratios, this is one of the most reliable and portable air conditioners.
---
Installation and Usage
The installation of this air conditioner is swift, and it takes just a few minutes, and this is with the parts and the non-stationary window kit that comes with it. Thus, if your choice is to use it in your living room or your library, all you need to do is to roll the portable air conditioner unit to any location of your choice.
To also get the smart home setup done is very easy. All you have to do is a pair of portable air conditioners with Amazon Alexa, and that way, you can control its functions using only voice commands. You can tell Alexa to switch on the air cool or change the temperature settings, all these while you are enjoying your favorite movie on your couch. A user needs to download the RolliCool application on an Android or iOS device, and with your smartphone, the control of this portable air conditioner truly lies in your hands.
---
Final Thoughts
The RolliCool COOL310-19 Alexa-enabled portable air conditioner is truly a good bargain. It is a standing air conditioning unit that can provide heating, cooling, fanning, and dehumidification of any area in your building in a matter of mere minutes. You can cope with the summer heat and provide warmth for your body during winters or get rid of extra moisture, all with this air conditioner. It is honestly a smart and cool choice to make.
---
Read Also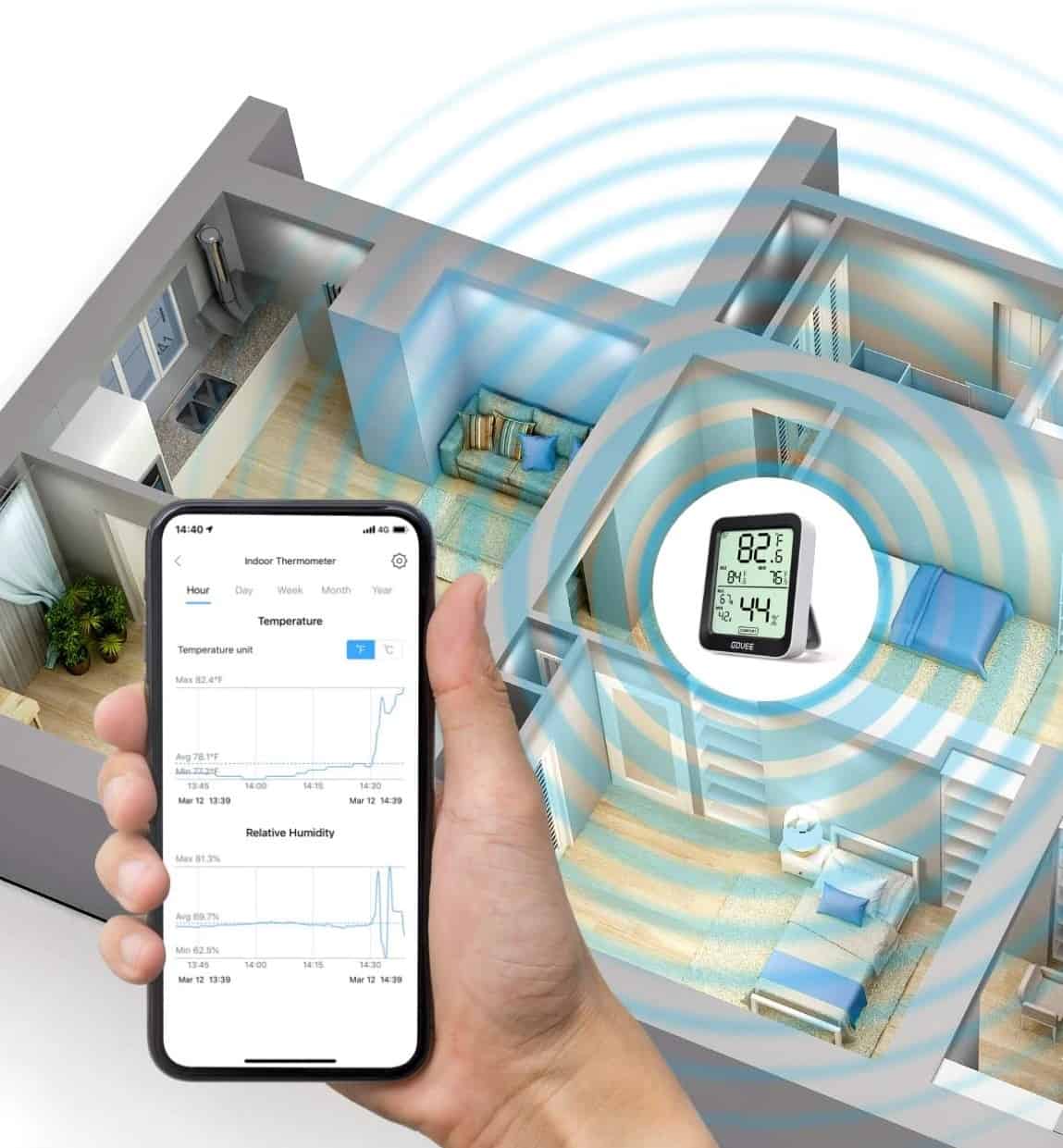 If you are using your iPhone for everything these days, you will want to know if you can figure out the room temperature with it, which means knowing what your phone can and can't do. However, if you purchase the right sensor or temperature system for your house, you can easily see the temperature at […]
0 comments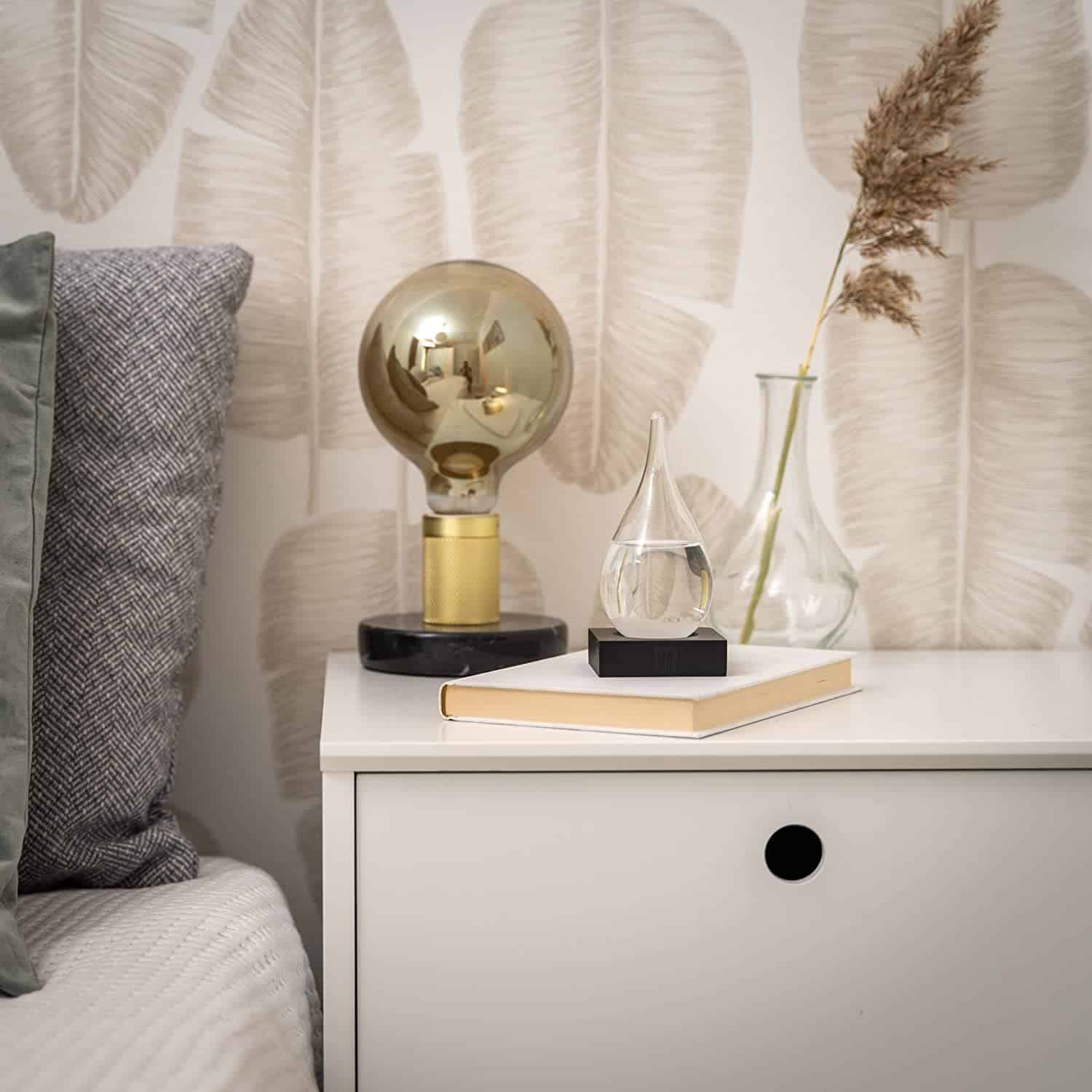 Have you ever looked out the window and wondered what the weather would be like for the day or wish that you could predict it on your own? If so, then you want to have one of the top weather predicting storm glasses that you can look at to see what the weather might be […]
0 comments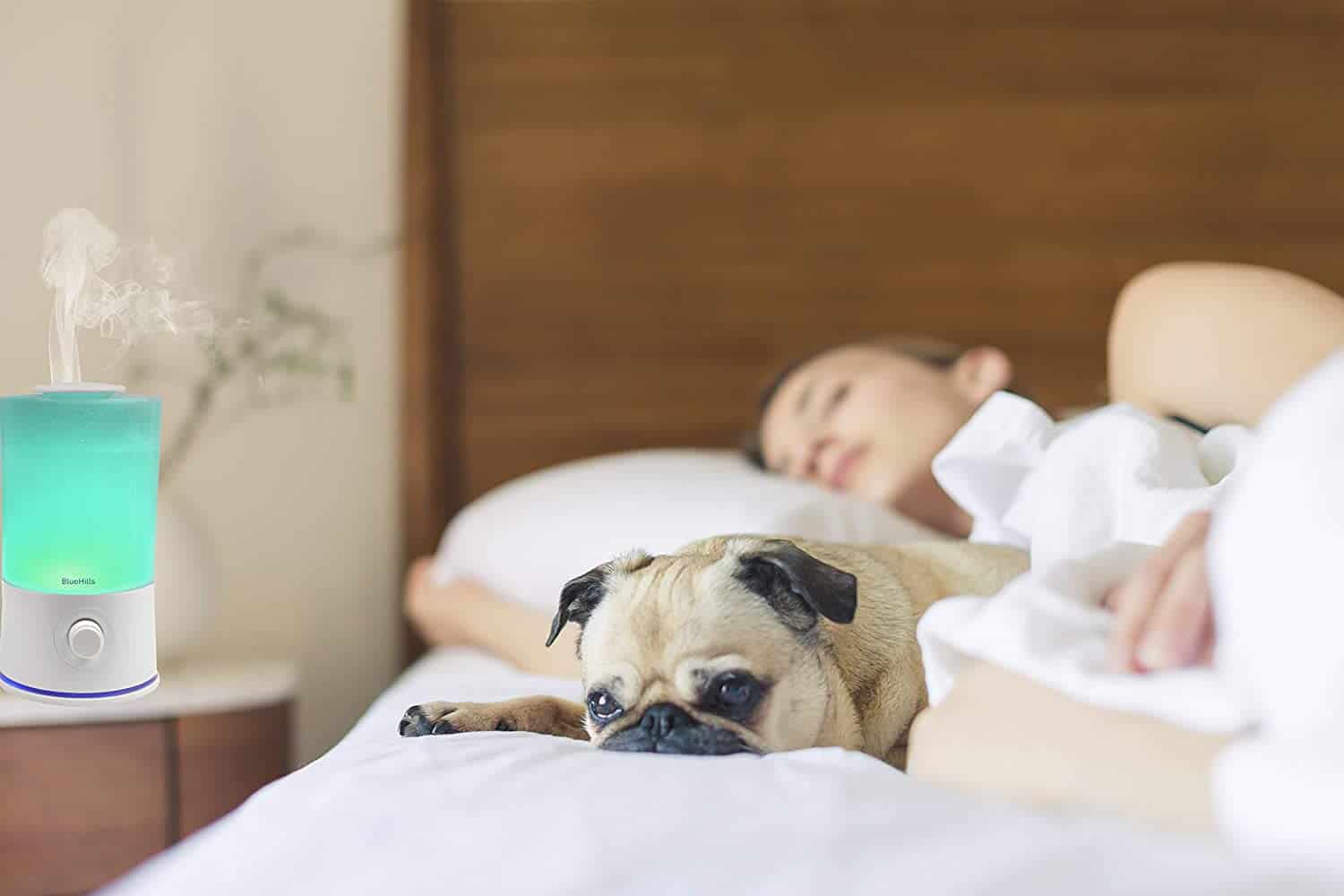 You would be able to use numerous essential oil diffusers for large rooms or spaces, and you should know all about them. There are so many options that sometimes it can be hard to decide which one would work the best for you, but if you know what is, then the decision can be made […]
0 comments