When it comes to buying a dehumidifier, the first thing that you want to do is make sure that you are checking out the reviews. You must think about the main features, the pros and cons, the design, and even the maintenance levels. Here is everything you need to know about the Rinkmo PD100A 30 pint dehumidifier to help you make the right choice regarding what machine you will purchase.
Pros
Huge tank at 30 pints

Stylish, which can work well in any room or even in your office

Intelligent features since it stops when the tank is full, or humidity level is reached

Restarts at settings when the power shuts off and back on again

Control panel that is easy to use and read

24-hour timer

Works in large spaces

Automatic defrosting mode

12-month warranty
Cons
Much more expensive than some of the other models at $159.99

Large in size

Very heavy
---
Design, Size
This machine is sleek, and it looks amazing with a black and white design with a control panel that is easy to use and read. It is 11 by 7 by 18.5 inches, and it weighs 24 pounds, which is heavy, and it should be left in a single place. It can work in a large room, and it won't affect the design scheme you have in your home. It can work in any room easily without having to worry about anything.
Performance and How it Works
This machine can work in a huge space of 1000 square feet, which means it can do a small apartment or even a large room. There is a drain hose that you can use to remove all of the moisture in the room, and it is very quiet, which means you can have it installed in nearly any room of the house without having to worry about anything. The filter can be removed easily, and you would have to rinse it off and then reinstall it back into the machine.
Main Features
Another thing that you will want to consider when you are thinking about which machine to choose from the huge array of options, then the features are something you need to consider. Here are some of the best features for the Rinkmo PD100A 30 pint dehumidifier that you must know about, such as:
Restart – Whenever the electricity goes off in your home or turn the machine on and off, it will restart with the settings you have programmed in. This is important since you don't want to reprogram it again if it doesn't restart.

Large tank – One of the best features of this machine is a large tank, which ensures that you don't have to empty the water numerous times a day. This is perfect since it can last for most of the day, and you can easily empty it whenever required.

2 types of draining – There are also 2 types of draining that the Rinkmo PD100A 30 pint dehumidifier has, including both manual and automatic. You can make it automatic by attaching the hose that will drain the water, which would allow the water to drain out easily into another space.

Fan speeds – The machine that you are thinking of purchasing must have various speeds for the fan. This would let you change up how fast or slow the fan is going, which means you can change the amount of air and much more.

Design – This machine's design is very stylish and sleek, which means it would fit within any space that you need it to be. It can be put in the corner, and you can forget about it until you need to remove the tank and empty the water if you aren't choosing the automatic way.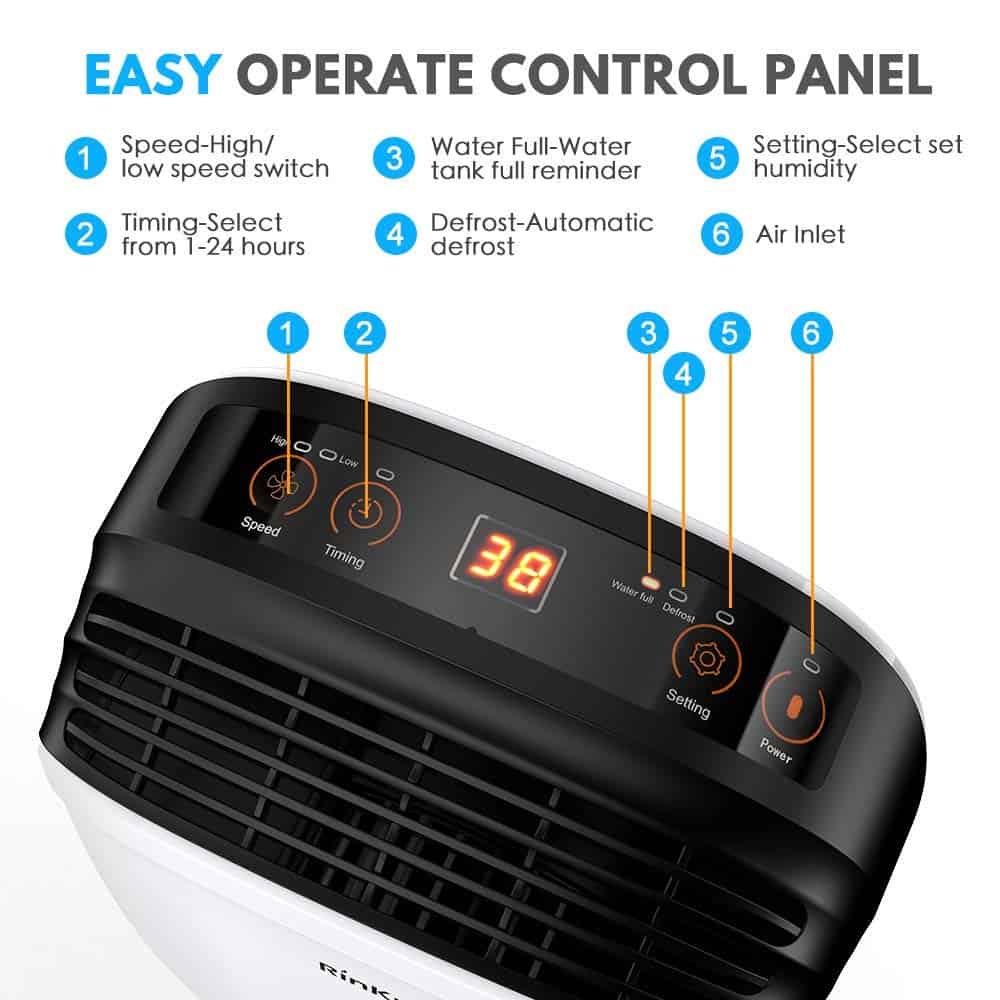 Easy filter cleaning – Also, when you are looking at cleaning the filter, you will want to consider how easy it is. You want to clean the filter in an easy method, and you can either take it out to rinse it off before drying it and replacing it, or you can use the vacuum and leave it where it is to get all of the dirt out.

Alarms – There is also an alarm that would sound if your water level gets too high, which would let you know when it should be emptied. This is critical since you can't easily see the tank's current level, and you would need to know what it is without having to take the tank out.
These are just some of the features you would need to think about, so go ahead and make sure you are looking at them. Think about the features on the other machines that you are considering purchasing and then compare them to these features on the Rinkmo PD100A 30 pint dehumidifier. This is one of the best ways to help you pick the right machine for your needs, so go ahead and look at all the features.
Noise level
If you search for a quiet humidifier, then the Rinkmo PD100A 30 pint dehumidifier is the right one to go with. It doesn't make a lot of noise while used, which is ideal if you want to keep it in a public space or even in your bedroom at night. The noise won't bother you, and you can easily use this in your office as well without having to worry about it being too loud or bothersome to others.
Maintenance and Upkeep
When it comes to maintenance, the Rinkmo PD100A 30 pint dehumidifier is extremely simple since you are just going to need to rinse the filter every few months. Also, you will have to wash out the tank if you aren't using the hose to drain the water. These are both easy to do, and you can do it by wiping the inside of the tank down and using vinegar to get rid of anything inside it. Also, if you don't want to remove the filter to clean it, you can clean it using the vacuum to eliminate most of the dust. However, you should make sure that you are rinsing it out regularly and every few months to get the dust off that won't be sucked into the vacuum.
---
Final Thoughts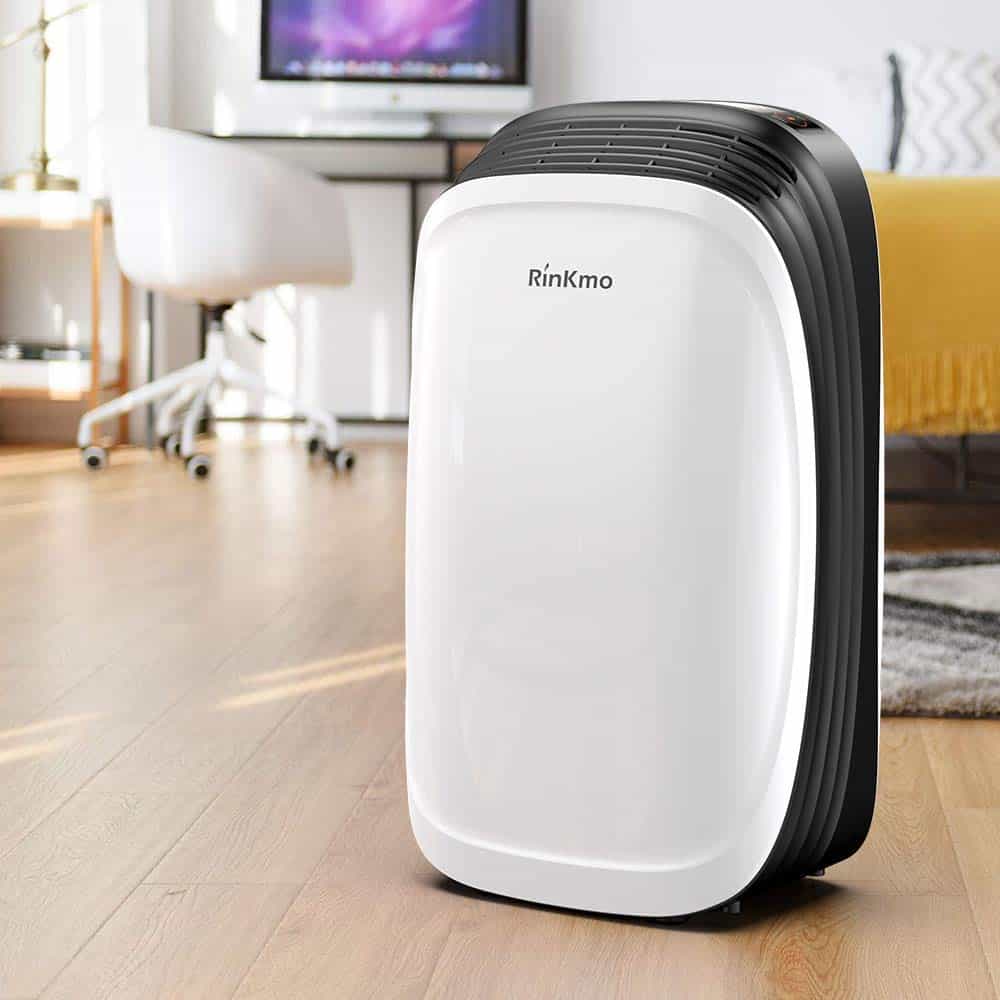 If you are searching for a dehumidifier that will be good for your home, especially if you have a medium-sized apartment, the Rinkmo PD100A 30 pint dehumidifier is perfect. It is shallow in noise, which means that you don't have to worry about it waking you up, and it can be put in a corner. This is the best option that would restart with the settings you gave if there is any power outage. This is definitely a machine that we would recommend to others if they are looking for a dehumidifier that won't break the bank, and that would be simple to operate and take care of.
---
Read also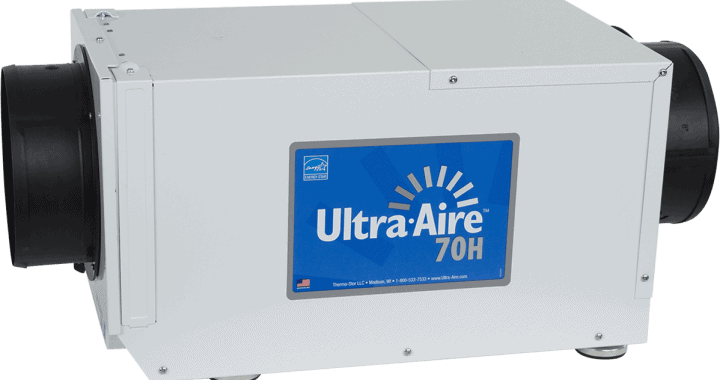 Ultra-Aire 70H 70-pint is a whole house ventilating dehumidifier. This machine integrates inside your home's current HVAC system and ductwork to manage humidity throughout your residence. Ultra-Aire 70H Dehumidifier eliminates up to 70 pints of damp air per day, can manage up to 1,800 square feet, and even provides whole-house air-conditioning with optional fresh air […]
0 comments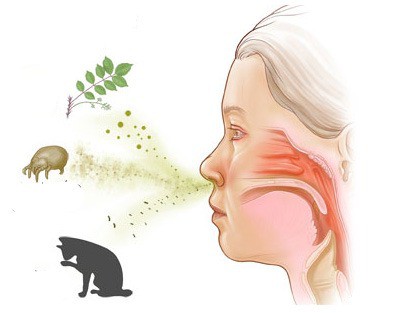 Allergies are the immune system's response to unfamiliar or unknown agents. When you contact one of these agents (known commonly as an allergen), the immune system goes on high alert, reacting as if the agent could cause dangerous harm. The most common reactions to allergens are a runny nose, sneezing, itchy or watery eyes, hives, […]
0 comments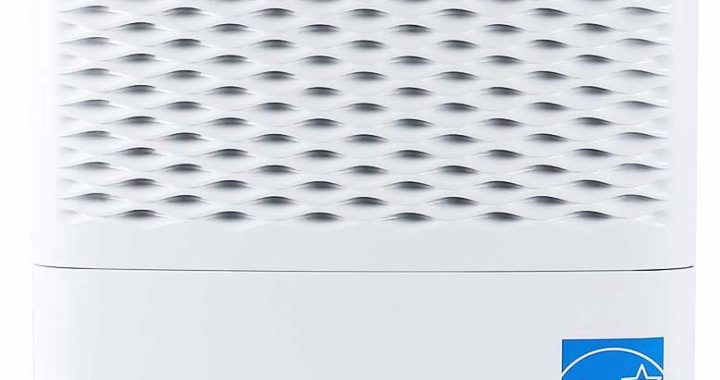 Are you wondering how you can deal with air humidity? If yes, then you're in the right place. In actual fact, there are lots of ways that you can do to deal with air humidity and one which is using a dehumidifier. Dehumidifiers are units that are solely made to keep the humidity levels in […]
0 comments