The air purifiers are perfect for improving life by reducing the intake of allergens like mold spores or pollens with protection against pollutants like smoke. Air purifiers should be powerful to clean air within your house or a room, allowing you to sleep comfortably. 
To help you get sorted and choose the best air purifier for your everyday use, we have compiled a detailed comparison between Molekule vs. Coway air purifiers. 
---
Introduction of Molekule & Coway
Molekule offers standard air purifiers that come with HEPA filters. It removes molds, pollen, air pollutants, and pesticides. In addition, such purifiers come with NASA-grade PECO. 
Molekule air purifiers come with the AutoMode option, eliminating the need to perform the air purification test. 
PECO filters come with Photo Electrochemical Oxidation, a process uniquely designed in Molekule. It is a device with a special filter, allowing light to shine over the filter membrane. This light destroys all particles rather than collecting them, making it one of the purest air purifiers. The filtration method used in this air purifier is a bit slow. However, it is quite powerful compared to the HEPA filters offering excellent efficiency. 
Coway, on the other hand, is a small setup Korean business that started in 1989 and focused more on home care. Coway is making air purifiers for schools, gyms, clinics, and gyms. It is actively present in around 40 countries with high experience and popularity within the US.
This brand offers one of the finest air purifiers. These air purifiers have HEPA filters with the latest technology. They can capture 99.99% of small particles (particle size 0.01 microns) like bacteria and viruses. 
---
Molekule Air Pro vs Coway Airmega 300S

 
Let's dive in to have a look at the comparison between different aspects of Molekule Air Pro vs. Coway Airmega 300S:
Design and Size
Molekule Air pro comes with an easy, portable design featuring a vegan-leather handle for immediate carrying. The outlet of this purifier is engineered to maximize the cleaning with proper air delivery. The comprehensive air intake helps in the efficient capturing of pollutants. 
The Air Pro air purifier is designed for individuals meeting modern needs. This air purifier with a vegan handle helps in easy portability with supple comfort. It has a hidden cable system that hides all extra cords over the base. 
Moreover, it features an anodized aluminum body, which gives it a polished appearance within clinics, offices, and businesses. 
The Molekule air pro depicts 23.1 inches in height with 10.9 inches in width while weighing around 10.38 kgs. 
If we talk about Coway Airmega 300S, it comes with the Wi-Fi Integration and comes with 21.4 lbs weight and 13.6 x 13.6 x 21.2 inches with the perfect build quality. The front design comes clean with the LED ring indicator. 
This 300S air purifier comes in a modern design with a double air inlet which helps in sucking air from both sides. Moreover, it features dual handles on the sides, which helps easy transportation. 
This air purifier does not feature the controls in front. Instead, they are present on the top black control panel, making it easily accessible.
Functionality
Molekule Air pro comes with air scores which helps you assess the air score levels based on the presence of chemicals and particles in the indoor air within real-time. 
This enables you to identify the fan speed using the Auto protect modes with the air quality sore over the app plus the purifier screen. The Air pro helps in destroying the humidity and CO2 levels. 
This air purifier also helps remove volatile organic compounds from the air released from clothing, pain, smoking, or furniture. 
Moreover, the Molekule Air pro features dual auto-protect modes that help auto-adjust airflow to offer pollutant protection at night and in the daytime.  
This air purifier features Auto-Protect Standard, which comes with high fan speed and works at times of dirty air quality. The Auto-Protect Quite helps regulate fan speed appropriate for the evening and controls noise levels. 
You'll love Molekule air pro because it offers deeper air conditioning with a high-quality level of air. This air purifier is excellent for huge floor plans or rooms. Enjoy cleaner air with this air purifier destroying all pollutants.
Coway Airmega 300s, on the other hand, comes with ultimate functionality. It draws all contaminated air through the sides and then pushes all filtered air over the unit's top, cleaning all air allowing you to breathe faster with high efficiency. 
The best thing about this air purifier is that it features Wi-Fi technology, which helps control it without any hassle of being at home. You can use your phone app and switch it to Smart Mode like Eco, sleep, or Auto. Plus, you can also control the monitoring of the real-time quality of air. 
Moreover, it features the Max2 filter with combined carbon and True HEPA filter that efficiently captures all fine particles, including bacteria, viruses, etc. Furthermore, it comes with filter indicators that determine when it needs cleaning with maximum efficiency. 
This incredible air purifier comes with pollution sensors and a built-in light that detects the room dark and goes into sleep mode while reducing noise with power consumption. 
It also comes with Smart mode, which helps adapt to the surroundings while being energy efficient. Using Amazon Alexa or Google Home, you can voice control it with this air purifier. 
Features
Molekule Air pro features include immediate identification of CO2, humidity, and identification of chemicals. It comes with an Auto protect feature that reacts with all chemicals. It is a perfect air purifier for 1000 sq ft. 
This air purifier has 2 Auto protect modes plus six different ranges of manual fan speed from boost to whisper quiet. You can detect air quality with this air purifier as it detects humidity, air chemicals, CO2, and so on. 
With this air purifier, you get PECO tech which destroys all smoke particles, bacteria, viruses, allergens, or molds. 
Enjoy expansive coverage with the Molekule Air Pro air purifier. 
On the other hand, Coway Airmega 300s air purifier comes with expansive coverage of around 1256 square feet. It comes with a 30-days money-back guarantee and is Wi-Fi enabled. 
You'll love this air purifier because you can voice-control it. Plus, it helps you in monitoring the real-time air quality. You can switch to different modes like Sleep, Auto, or ECO.
This air purifier comes with washable pre-filters with a Max2 filter set. Moreover, this air purifier comes with mobile app control.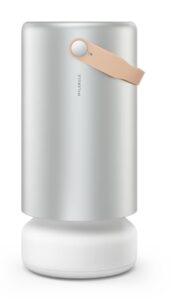 It comes with Auto protect feature
Features air score quality indicator
It comes with the unique PECO advancement
Features premium build with a sleek design
Features an incredible wireless connection
It comes with a Smart Sensor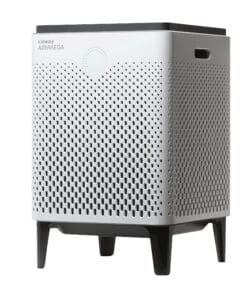 It features 4-stage filtration.
Makes use of dual pre-filters.
Highly efficient for removing smoke, allergens, plus odors.
Highly practical and convenient
It comes with Smart mode- Auto mode & sleep mode.
Comes with real-time quality of air.

 

Features 5-years warranty.

 
Which One is Better?
The Molekule Air Pro air purifier is a next-generation, modern air purifier with excellent PECO filtration. The simple build, immediate efficiency, and new technology make it a great choice. 
Coway air purifier, on the other hand, might seem large for a kitchen or a bedroom. They are more efficient for an experimental setup maximizing the ventilation. Longevity, reliability, and pure useability make this air purifier a great choice for businesses, huge families, etc.
---
Molekule Air Mini+ vs Coway Airmega 200M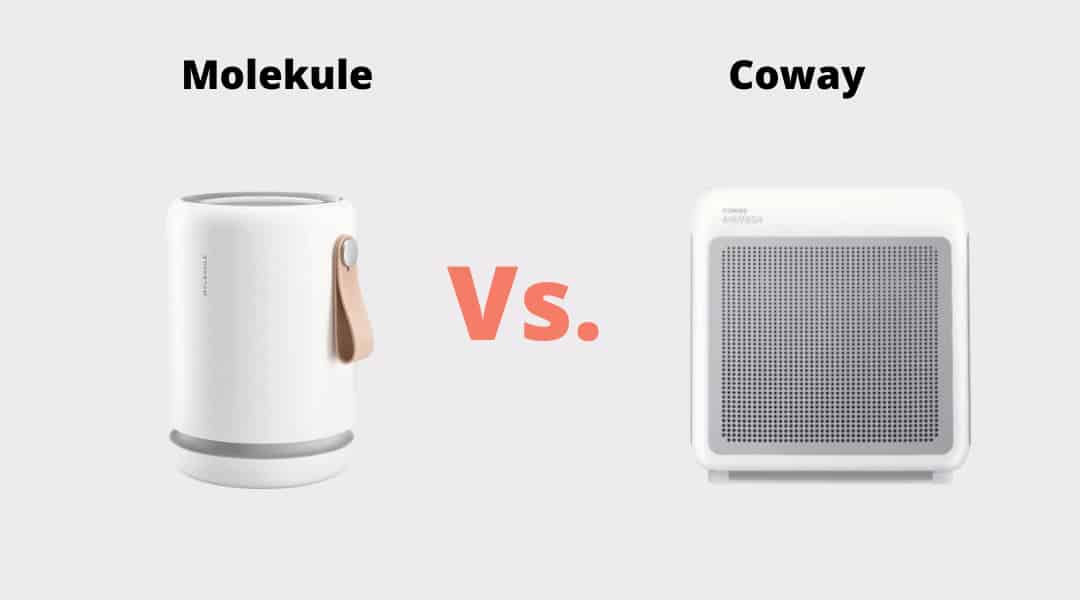 Let's dive in to have a look at the comparison between different aspects of Molekule Air Mini vs. Coway Airmega 200M:
Design and Size
Molekule Air Mini is a compact, sophisticated design. This is an easy-to-place air purifier over the shelf or tabletop. The body of this air purifier is made from plastic rather than aluminum. Molekule Air Mini comes in a white design giving it a minimalistic, premium look. Molekule Air Mini comes in 12-inch height with 8.25 inches diameter with a cylindrical, compact body. It comes with 360 degrees air intake with an air outlet over the top and air intake on the bottom. 
This incredible air purifier comes with a one-touch control which is convenient and very simple. This seamless air purifier looks premium with a natural handle. The convenient design allows you to lift easily, weighing just around 7.3 lbs.
Coway Air mega 200M comes with the latest design with a height of around 18.3 inches with a width measuring around 16.8 inches. This air purifier comes in dual colors. 
The front design of this air purifier is different compared to the Air Mega 300. The front gray plate of this air purifier makes it a reliable choice with open-air intakes. 
Functionality
Molekule Air Mini is an air purifier that covers an area of around 250 sq ft. It comes with a particle sensor feature with Auto-Protect mode with Apple Homekit-enabled. 
The Whisper Quite feature of this air purifier allows you to sleep well with a light snooze. This stunning air purifier is ozone-free and comes with filters that allow auto-refills. Moreover, you can enjoy the 30-days free trial with this mesmerizing air purifier. 
Molekule Air Mini is an air purifier with an Auto Protect mode that delivers protection against particles with auto-adjustment of fan speeds based on its sensor. 
You'll love this air purifier because it features the Auto protected mode with five different fan speeds and PECO filer technology connected with the mobile app at all times. 
You'll love the Molekule Air Mini air purifier because it's Whisper quiet and highly efficient with fresh airflow, and that too at 39 decibels. So, plugin and enjoy using this air purifier which offers clean, fresh air. 
Coway Airmega 200M, on the other hand, features three-speed settings. It is also an efficient air purifier capable of maintaining the air quality in rooms of around 360 sq ft. This is a versatile Coway Airmega 200 system that features 4-stage filtration. 
The durability of this Coway Airmega 200M comes in a slender design measuring around 16.8 x 9.6 x 18.3 inches adding depth to the body weighing around 12.3 lbs. This air purifier comes in top-notch performance with high value.
Features
Molekule Air Mini comes with distinctive features making it an exclusive air purifier. It features the PECO filter, which uses a UV-C light filter. PECO air filtration comes with the HEPA filter with an activated carbon filter.
Molekule air mini is a perfect choice for a small room size measuring around 250 square feet giving it incredible performance. 
Molekule Air mini is safe to use and comes with the latest technology. The best part about this air purifier is that it offers a whisper-quiet operation with low fan power. The silent operation with this air purifier makes it a great choice coming with only 52 decibels. 
The power consumed with this air purifier is only around 18 watts. 
The high-end features with this air purifier include Wifi-enabled function with immediate control through a smartphone. 
Coway Airmega 200 comes with proven performance. It features highly efficient air filters with a four-step filtration system. Moreover, it also features the replacement filter indicator.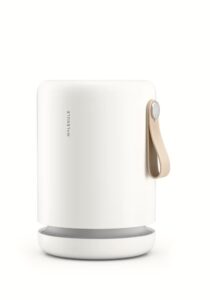 One-Touch Display
Smart Wi-Fi Connected
Filter Life Monitoring
5 Fan Speeds
Ultra-Quiet
Wool Felt Handle
Energy Efficient
Particle Level Indicator
Auto-Protect Mode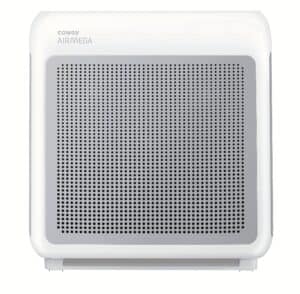 Proved performance
Compact & new design
Highly efficient air filters
Four step-filtration system
Replacement filter indicator
Which One is Better?
To conclude, the Molekule Air Mini is an incredible choice. It features a one-touch display, smart Wi-Fi connectivity, filter monitoring, and several other incredible benefits, making it a mesmerizing choice. 
---
Conclusion
The air purifiers are designed to ensure pure, clean air for the entire house. They are supposed to catch pollutants and help you inhale fresh air. For all those seeking air purifiers, we have listed down a detailed comparison between the two so that you can choose the best one based on your preferences. 
If you seek an air purifier that kills air pollutants without storing them, you should opt for the Molekule Air purifiers. This brand ensures to offer you the air purifiers featuring ground-breaking technology.
However, if you seek a well-known brand at a low price, you can opt for Coway air purifiers.