If you want to purchase a humidifier that you can use your essential oils with, then you are going to want to check out the JBTOR ultrasonic humidifier, essential oil diffuser. This has a modern and unique design that would allow you to see exactly how much water is in the machine and control it with remote control. You can easily change the humidity level to make the room comfortable, and here is our review of this machine that you can use to decide if this will be right for you.
Pros
Easy to see the level of water

Can use essential oils with the machine

Various user-friendly settings, including child lock, timing mode, and sleep mode

7 light replacement settings

Extremely quiet while operating

Large capacity tank at 1.2 gallons

Automatic shut down when water level reaches the bottom of the tank

Simple to refill

The LCD shows both the temperature and the humidity

Can work for 16 to 32 hours

Easy to use

Affordable

Separate sponge for essential oil application
Cons
Water can spill when you are filling the tank from the top

No instruction manual is included

Uses batteries rather than electricity

Requires CR2 batteries, which can be more difficult to find
---
Design and Size
This is a great machine if you are looking for something that has a gorgeous and stylish design. The JBTOR ultrasonic humidifier, essential oil diffuser, is a modern design that is fully black with a transparent tank and solid black base with an LCD monitor on the front. It also comes with different colored lights that would make it fun for children to watch it change, and it is 4.45 pounds in weight with a size of 12.9 x 9.4 x 7.8 inches, which makes it compact enough to use anywhere. This will be great for any room in your home, and it won't look out of place or create havoc with your design.
Performance
Another thing that you are going to want to know about is the machine's performance, and it is extremely effective. It has a nozzle that works 360° so you can get the mist in the angle you want and reach every area close to you without working hard. It would make sure that the same amount of mist is pushed out with every spray, and you can enjoy sleeping better when you use this machine. It can operate for around 16 to 32 hours before you have to refill the water based on the humidity level you choose and the amount of mist being pushed out.
It is also very energy efficient since it doesn't need to be plugged in, but instead, it operates using a CR2, including a set with the machine. You will also want to ensure that you are keeping additional CR2 batteries on hand for the machine. You never know when these batteries will die, and if you are using this regularly, you want to have them handy.
Main Features
TYouare will need to know aplenty of features for the JBTOR ultrasonic humidifier, essential oil diffuser, especially if you are thinking about purchasing one of the dual function machines. Not only can this machine produce the required mist for the room, but it can also spread the essential oils. Here are some of the main features of this machine, such as:
Ability to set the number of hours it would work

Adjustment of the desired humidity level

Easy to fill and clean tank

LCD is controlled by touch or the remote control

Night mode for sleeping

360° rotatable nozzle for adjusting the direction you want the mist to be released

Stylish and modern design for any room

2 gallon capacity for the water tank

Very quiet

Perfect for a room of about 300 to 325 square feet

Can be used with any brand and type of essential oil available
If you are aware of these features, then you use them to help you make the right decision for your needs. Ensure that you are thinking about all of these and comparing them to the other models you are checking out.
Noise Level
One of the most important things that you will want to consider when it comes to which machine you want to choose is the noise level. The JBTOR ultrasonic humidifier, essential oil diffuser is a great option if you need to add some extra moisture to the air along with the essential oil of your choice. This one is also very quiet and only gives off a bit of noise, and it is quieter than 32dB, which makes it perfect for keeping in your bedroom or that of a child.
Maintenance and Upkeep
This will be one of the easiest machines to clean and maintain, especially if you are following the rules. You should make sure that you are only putting water in the tank if you are going to be using it, and if you aren't, you should store it away until you need it again. You will want to ensure that you are going to be washing the tank out at least once a month if you are using this machine properly, and it can be done with vinegar and water.
Another thing to consider is that you need to know where to place the essential oils, which should be on the sponge ring. This is important since you don't want to put them directly into the tank, and you are also going to need to put water into the base or the mist tube to ensure that the machine would continue to operate properly. Also, this shouldn't be put on any wooden surface without something underneath it to prevent the water from damaging the wood's surface and anything nearby.
Final Thoughts
You will definitely want to think long and hard about what machine you are going to purchase. The JBTOR ultrasonic humidifier, essential oil diffuser, would be ideal if you want a single machine to do both jobs. This can not only act as a humidifier and give out the required moisture into the air, but it can also send out the essential oils into the air as well. This is extremely quiet and would work well in any room of the house, including the bedrooms of any small child, without waking them up.
It is also very stylish in terms of design and easy to use and operate, making it an ideal option. You should ensure that you look at the features, including a touch screen LCD and remote control, when deciding which model you will go for. This is one of the top models that we used, and we would highly recommend it to others, especially since it isn't over the top in terms of price.
---
Read Also: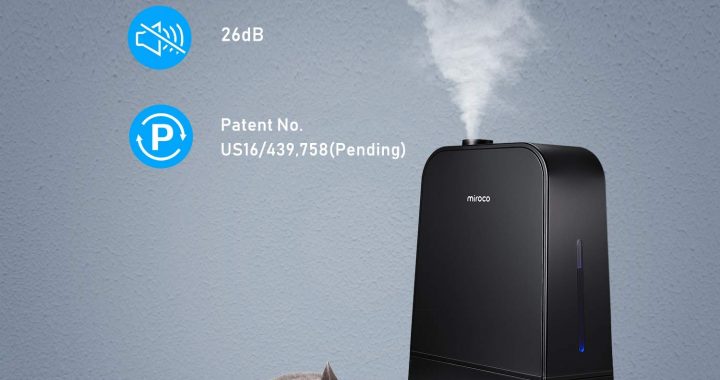 For those who want a larger machine for their room or home, the Miroco MI-AH001 ultrasonic cool humidifier with a 6L tank is going to be great. It is extremely affordable, and it is also quiet, which means that you can use it in your home or office without worrying about listening to it all […]
0 comments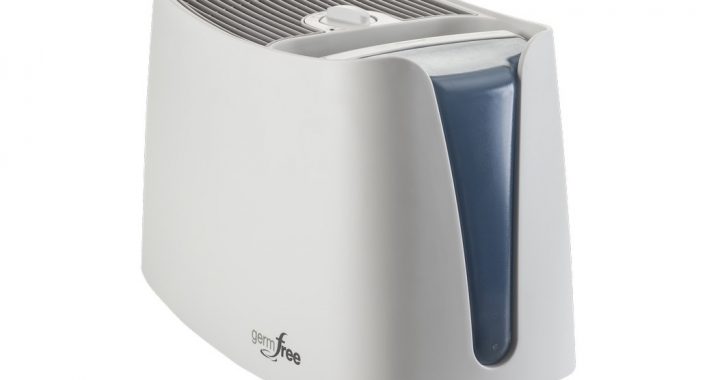 Honeywell HCM-350 is Germ-Free Cool Mist Humidifier is portable, disperses 2 gallons (7.6 liters) of mist per day, and covers up to 360 square feet (33 square meters). Pros Cons Design and size Honeywell HCM-350 has a stylish design. The water tank has a smooth bottom design, and the handle is one of the most […]
0 comments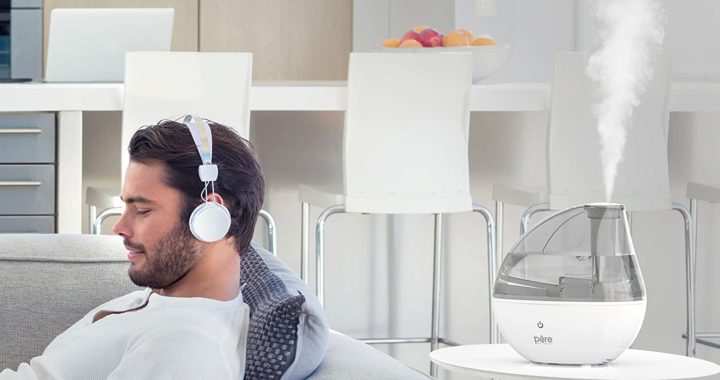 Come winters, and we have these rashes on our skin due to dry air. It turns so dry that, at times, it starts causing itching, irritation, and even cracks on the skin. You can put on the moisturizer, use oils, and take food that provides nourishment to your skin. But none of these ideas work […]
0 comments