Honeywell 50250-S Air Purifier Review
Honeywell 50250-S air purifier is one of the most effective in the middle price range ($100 – $200). It is recommended for rooms up to 390 square feet (36m2). The 50250-S has a 360-degree air intake.
Pluses:
One of the best value air purifier
Powerful performance
360-degree air intake and output
High CADR rating
5-year warranty
Minuses:
Noise, an air purifier is really loud
Too often have to change pre-filter
High power consumption on highest speed compared to competitors
---
Design, size, placement



I am not a designer, but this air purifier looks very simple design. It looks like a washing machine drum. White color makes it easy to merge with the room.
Size is big, height 19in (48cm), width 18in (46cm), depth 18in (46cm). Also, it is quite heavyweight 20lbs (9kg). But with the built-in handle, it is easy to move it. The 360-degree air intake is a big plus, you can place an air purifier as you want, but for proper airflow, you should locate the unit at least 3 feet (1 meter) from any wall or furniture.
How it works and what sources of indoor pollution destroy
The Honeywell 50250-S uses a fan to move the air. Inside is a 360-degree HEPA filter and around it is pre-filter. Pre-filter prolongs HEPA-filter life by removing large particles and it helps reduce common odors. The HEPA filter is a long life, captures 99.97% of particles as small as 0.3 microns. And it really works – captures dust mites, mold spores, pollen, pet dander, tobacco smoke. It also helps capture certain airborne germs such as bacteria and viruses.
So this unit is ideal for allergy and asthma sufferers, fighting smoke particles and boosting general air quality. If you have a headache, itchy nose, eyes, cough this unit will help.
Features
Digital controls – switch for 3 speeds – turbo, medium and low

Filter replacement indicators for both filters. Remember to reset




them after the filter change.

Carrying handle – very useful for 20lbs unit.

SurroundSeal Technology helps minimize air leaks and ensure that all air that passes through the filter is cleaned of particles and impurities.

5-years warranty
Noise level
Noise is the biggest issue for this air purifier. It has really loud turbo setting and medium setting. Much quieter on the lowest setting but with this setting air purifier vibrates a
little bit. So you can't use it in your bedroom. Ok, maybe you can if you have a strong sleep. But I would recommend to use it in other places such as the kitchen, living room, basement, etc.
CADR
CADR – clean air delivery rate.
Dust Rating: 250 CADR

Smoke Rating: 250 CADR

Pollen Rating: 250 CADR
Honeywell 50250-S is recommended for rooms up to 390 square feet.
Let's say a regular ceiling height is 8 feet. 390×8=3120 cubic feet.
Next, just calculate how much time it takes to cover all rooms.
To remove dust: 3120/250 = 12.5 minutes

To remove smoke: 3120/250 = 12.5 minutes

To remove pollen: 3120/250 = 12.5 minutes
In smaller rooms than 390 square feet, Honeywell is even more efficient.
Maintenance and upkeep
Honeywell recommends replacing pre-filter every 3 months or even more often. It costs around $20 so that's $80-100/year. When changing the pre-filter clean HEPA filter.
About HEPA filter thoughts split. But I think that for the best air quality you should change it once a year. You can use replacement filter model 24000 which costs approximately $50 or 3 HRF-F1 filters (one cost $30, so together that would be $90).
Filter change is very easy. You just need to unscrew big nut below air purifier.
On it's highest setting, it pulls 170 watts. That is like a video game console or TV. On the lowest setting, it uses 50 watts that are really nothing.
Summary
Really good air purifier under $200 range. Delivers clean air in 12.5 minutes in the quite big sized room. Easy to use and maintain. A great feature is the 360-degree air inlet.
---
Specifications:
| | |
| --- | --- |
| | |
| Capacity | 390 sq. ft. / 36m2 |
| Height | 19 in / 48 cm |
| Width | 18 in / 46 cm |
| Depth | 18 in / 46 cm |
| Weight | 20 lbs / 9 kg |
| CADR: Pollen Score | 250 |
| CADR: Dust Score | 250 |
| CADR: Smoke Score | 250 |
| Number of fan speeds | 3 |
| Controls | Manual |
| Filter change indicator | |
| Programmable timer | |
| Voltage | 110-120V |
| Energy star | |
| Ozon emission | None |
| Warranty | 5 years |
Photos
---
---
Choosing which air purifier to buy can be a difficult decision; especially now, there are many options to choose from. Air purifiers are not created the same; some are made for bigger spaces while others are for smaller rooms. To help you in your acquisition, in this content, we will be reviewing one of the […]
0 comments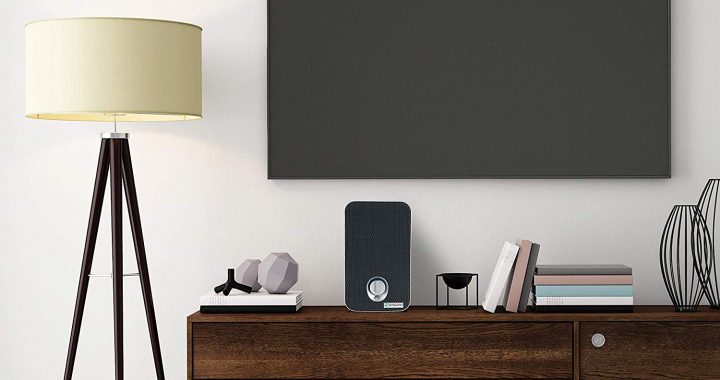 Are you looking for a budget-friendly yet high-quality purifier? If that's the case, look no further than the Germ Guardian AC4100 True HEPA Filter Air Purifier. GermGuardian redefines what people should anticipate in a below $60 air purifier. As a matter of fact, the series of GermGuardian has been the point of reference for outstanding […]
0 comments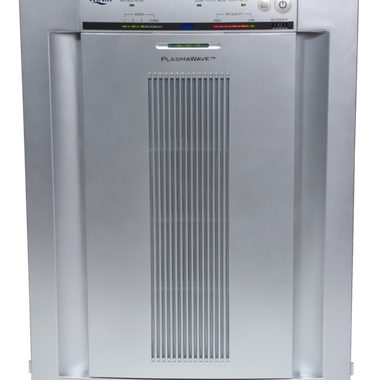 The Winix WAC5300 is a great air cleaner for rooms up to 350 square feet (32.5m2) and costs between $130 and $180. Very good price for such size space. The Winix WAC5300 contains a 99.97% efficient True-HEPA Filter, Odor Control Carbon Pre-Filters, and PlasmaWave Technology. Pluses: Minuses: Design, size, placement The Winix Plasmawave 5300 air […]
0 comments