EdgeStar is a brand known for reliability and high-quality products in the air purification and air conditioning niche. Not all brands can be recommended, but this is clearly not one of them. This review is about one of the products from this brand, and it is none other than the EdgeStar Extreme Cool 12,000 BTU Portable Air Conditioner.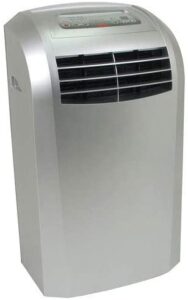 Today in the market, there are different portable air conditioners, but not many of them can stand with this particular one from EdgeStar's stable. Several factors have to be considered for those who want to get a portable air conditioner. These include the cost, energy consumption, and area that can be covered by the product.
Pros
Three-Speed Fan: The fan comes with three modes that can be used to adjust the fan's speed.

Energy-Saving System: It has several features and settings that can allow you to enjoy all the cooling you want and conserving energy.

Auto-restart feature records your customized settings, so you do not have to restart it repeatedly.

Eco-Friendly: For those who are conscious of their impact on the environment, this portable air conditioner is the coolest choice for you. The refrigerant and coolant used do not contain damaging chemical substances.

Easy Control: It comes with an electronic control feature, and with the remote control, you will find using it really comfortable.
Cons
The loud noise that sometimes emanates from the fan is a big issue with some of the customers.

Some consider it to be a bit on the pricey side.
---
Design, Size & Portability
The dimensions for this air conditioning unit are as follows: 15 X 17.2 X 31 inches and the weight clocks in at 69 pounds.
---
Cooling Power
One feature that you cannot take away from the EdgeStar Extreme Cool 12,0000 BTU Portable Air Conditioner is its effectiveness. It has the ability to cool an area of approximately 400 square feet. But please note that the brand stated that the product could cover an area that is as much as 425 square feet in size. That said, this unit has one of the most impressive cooling capacities, and for those who are planning to provide reliable cooling for large areas, this is the one to go for.  
---
Product Features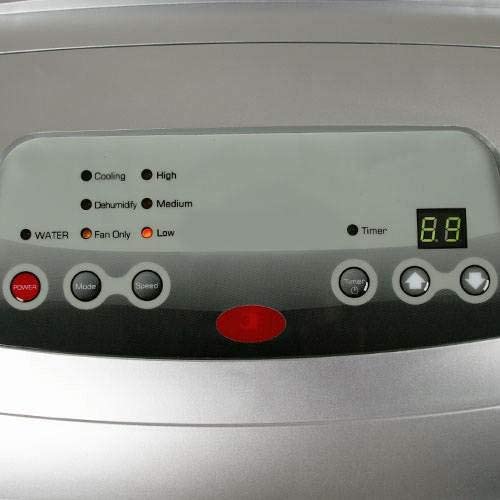 As expected, it comes with an array of interesting features that make life very easy for everyone. In this section, these features are going to be outlined with more information provided for each. The most prominent features of this air conditioner are as follows:
Programmable Timer: It has a 12-hour timer that can be programmed to meet your needs and requirements. With this timer, it becomes easy to modify the level of temperature ahead of time. Thus, it is also possible for the temperature to be set to meet your schedule.
Digital Thermostat Control: With the sophisticated thermostat that comes with this unit, you can modify the temperature across an impressive range.
Dehumidifying Feature: Another exciting thing with this air conditioning unit is that it can dehumidify. This implies that you can have excellent control of your room's humidity without significantly changing the overall temperature.
Remote Control: This air conditioner has an easy-to-operate remote control. This allows you to coordinate all the functions remotely without you having to do the laborious and tedious work of changing the settings by hand over and over again.
Eco-Friendly Coolant and Refrigerant: For those familiar with this brand, it is understandable to know that it has a lot of focus on making their products as eco-friendly as possible. For this reason, the venture makes use of eco-friendly refrigerants and coolants. The refrigerant used in this particular air conditioning unit has been confirmed to be eco-friendly and does not damage the environment in any way.
---
Noise Level
It is not the quietest in its category, but the noise produced can be said to be bearable and will not disrupt your sleep.
---
Energy Efficiency Ratio (EER)
Talking of energy efficiency, this best small portable air is conditioner, one of the best choices that anyone can make. It has a relatively high energy efficiency ratio of 10.0; if you want to save money on maintaining your air conditioner, this is the one to go for.
---
Maintenance and Usage
To use and maintain this air conditioning unit is not a stressful one at all. This is because each product comes with very detailed guidelines on how best to use and maintain it. As a customer, all you need to do is to ensure that you carefully follow the details. There are several portable air conditioners, but not all are as easy to use and maintain as this one. EdgeStar is also known for offering some of the most impressive customer services. As for the manufacturer warranty, the EdgeStar Extreme Cool 12,000 BTU Portable Air Conditioner comes with a 90-day labor warranty and one-year parts warranty.
---
Final Thoughts
If you think of whether you should get this portable air conditioner or not, stop thinking and get it already. After taking a look at all the features of this product and comparing other models in the same niche, it is the one that can be recommended any day and any time. Purchasing the EdgeStar Extreme Cool 12,000 BTU Portable Air Conditioner is definitely an investment worth every dime spent on it.
---
Read Also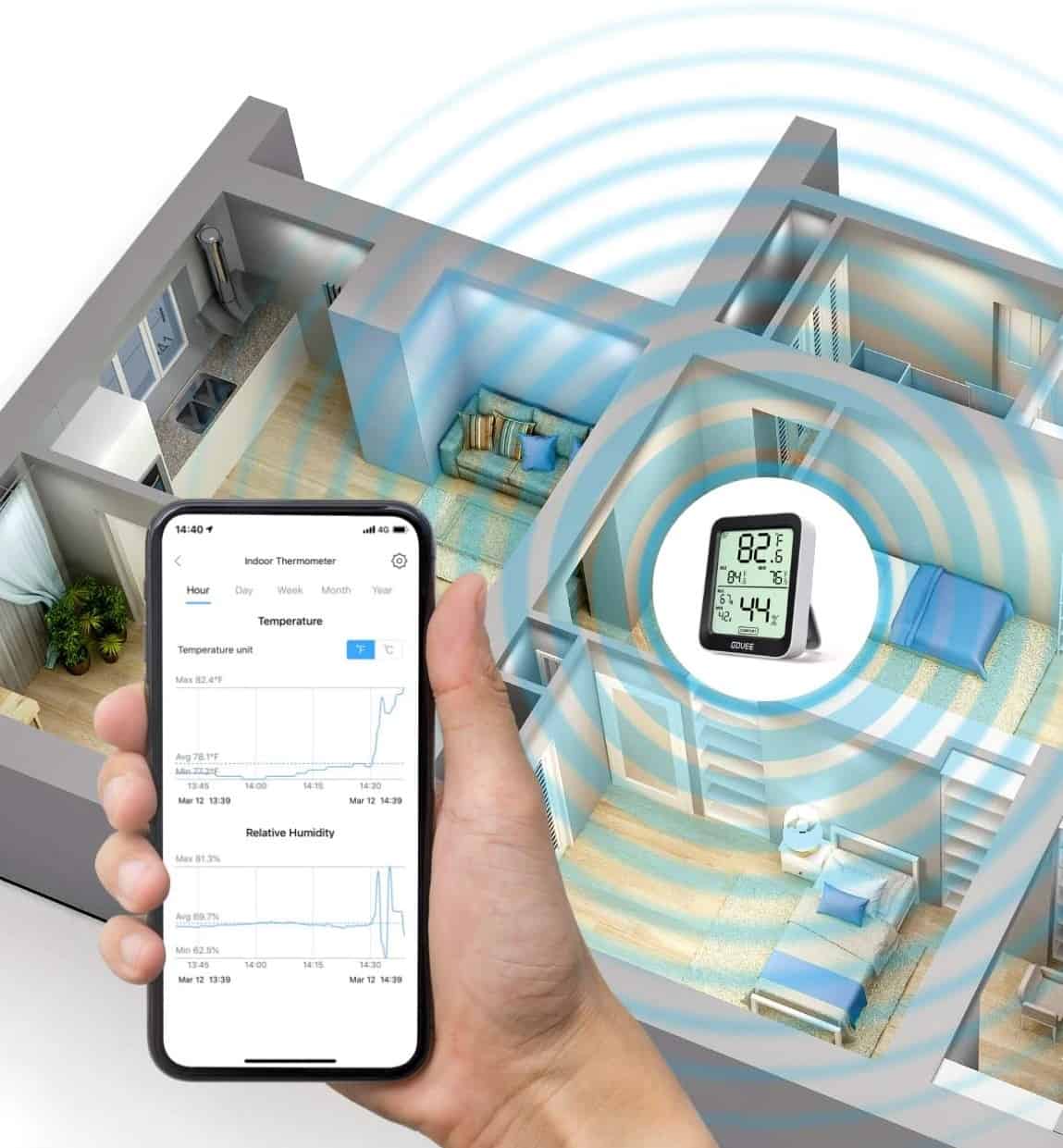 If you are using your iPhone for everything these days, you will want to know if you can figure out the room temperature with it, which means knowing what your phone can and can't do. However, if you purchase the right sensor or temperature system for your house, you can easily see the temperature at […]
0 comments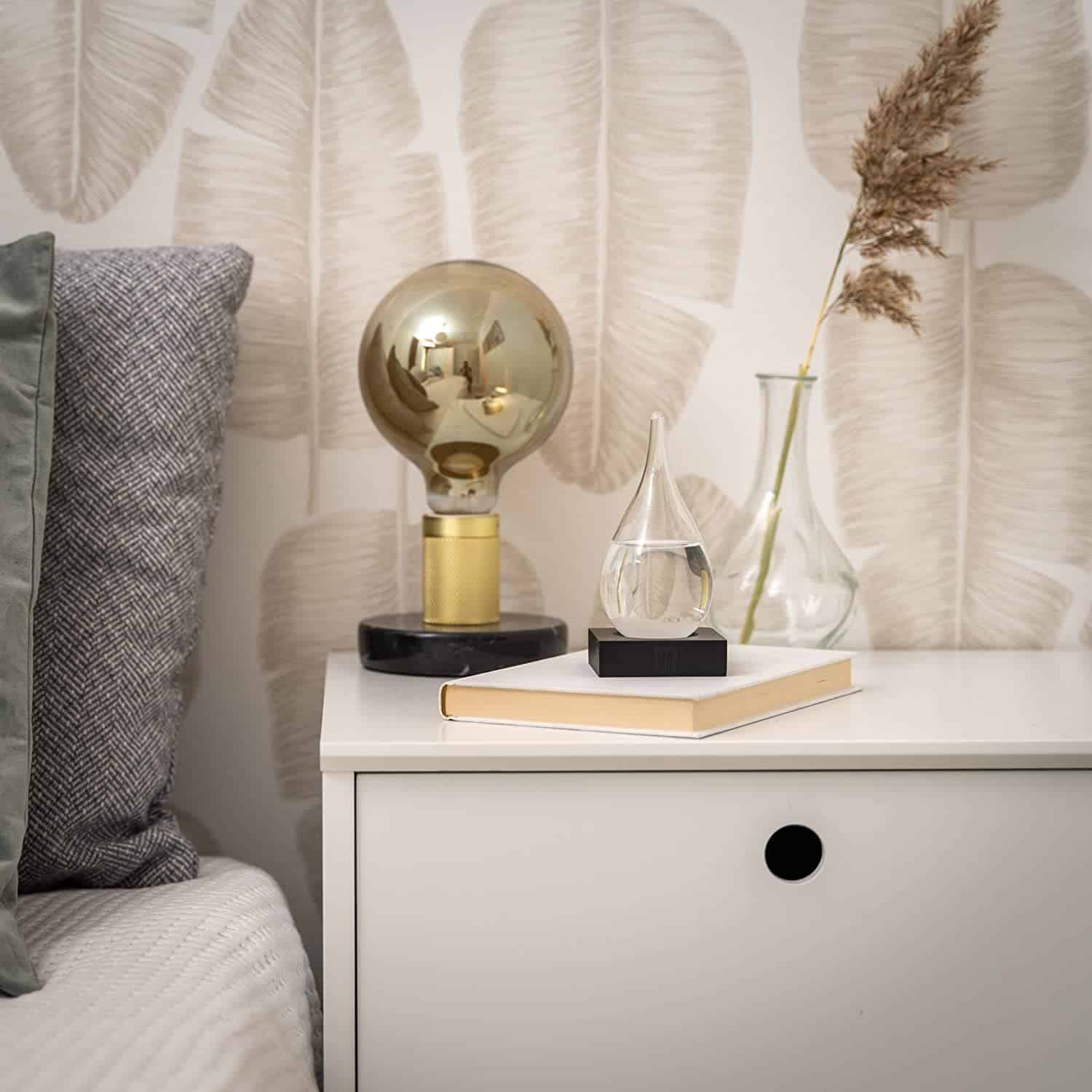 Have you ever looked out the window and wondered what the weather would be like for the day or wish that you could predict it on your own? If so, then you want to have one of the top weather predicting storm glasses that you can look at to see what the weather might be […]
0 comments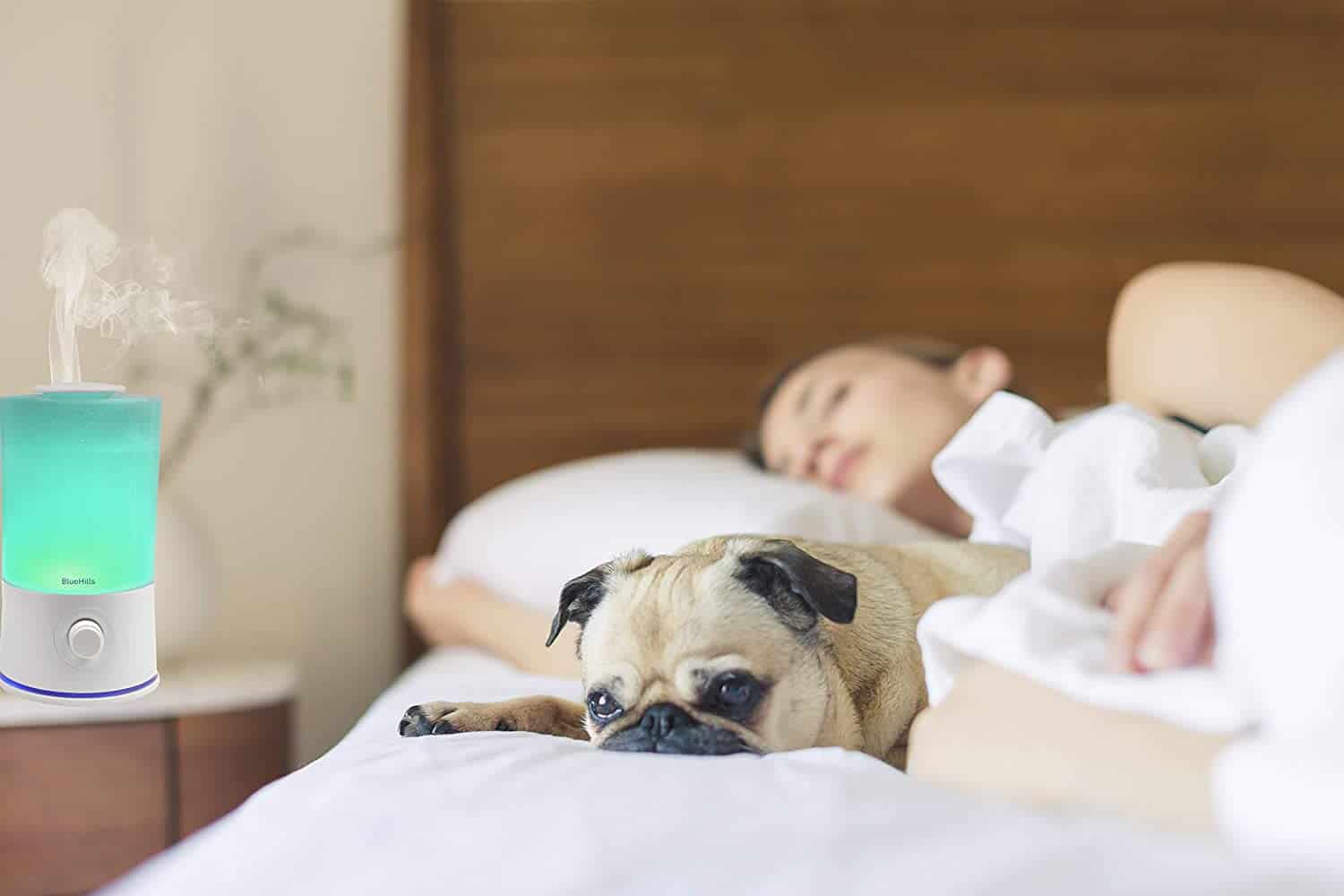 You would be able to use numerous essential oil diffusers for large rooms or spaces, and you should know all about them. There are so many options that sometimes it can be hard to decide which one would work the best for you, but if you know what is, then the decision can be made […]
0 comments